Ever been driving along, enjoying the ride, when suddenly an unfamiliar light pops up on your dashboard? That little icon reading "Service Tire Monitor System" can be quite unnerving, right? Especially when you're not entirely sure what it means. But fear not, because we're about to demystify this handy little feature that your Chevy uses to communicate with you.
What Does Service Tire Monitor System Mean?

The "Service Tire Monitor System" warning light on Chevrolet vehicles is a tire pressure monitoring system alert. When illuminated, it signifies that one or more tires are low on pressure. When it's flashing, it indicates a communication problem between the system and one or more tire pressure sensors.
In this article, we'll dive into understanding this warning light, what to do when it turns on, and the differences between Direct and Indirect TPMS. We'll also discuss the importance of maintaining a functioning Tire Pressure Monitoring System and explore the typical lifespan of TPMS sensors.
Let's take a closer look.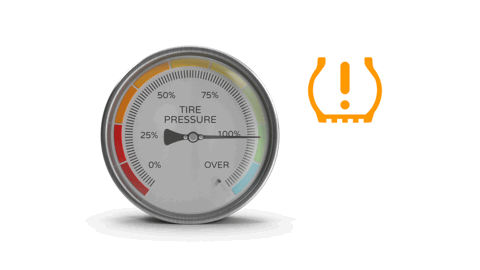 Understanding The "Service Tire Monitor System" Warning Light
Picture this: you're cruising along in your trusty Chevy when, all of a sudden, this warning light pops up on your dashboard. What's going on, right? Don't worry, it's not as scary as it might seem.
The "Service Tire Monitor System" warning light is pretty much a friendly reminder from your car, alerting you to check out what's happening with your tires. Think of it as your car's way of saying, "Hey, could you take a look at the pressure in our tires, please?"
When The Light Comes On Steady
When you see the "Service Tire Monitor System" light staying on steadily, it's your car's way of telling you that the air pressure is low in one or more of your tires. It's like a little nudge, saying, "Hey, we might be a bit low on air here, could use a top-up."
Why is this important? Well, driving around with low air pressure can lead to all sorts of problems, from reducing your gas mileage to causing uneven tire wear. Worst-case scenario, it could even lead to a tire blowout, and nobody wants that!
When The Light Is Flashing
Now, if the light starts flashing at you, that's your car waving a little red flag. It means your Tire Pressure Monitoring System (TPMS) is having a hard time communicating with one or more of the tire sensors. This could be because of a malfunctioning tire sensor, or a sensor's battery dying out.
It's crucial to address a flashing "Service Tire Monitor System" light as soon as possible. Ignoring this could mean you won't get warned the next time your air pressure is low. In simple terms, it's like having a guard dog that's fallen asleep on the job. So, you'd want to wake it up, right?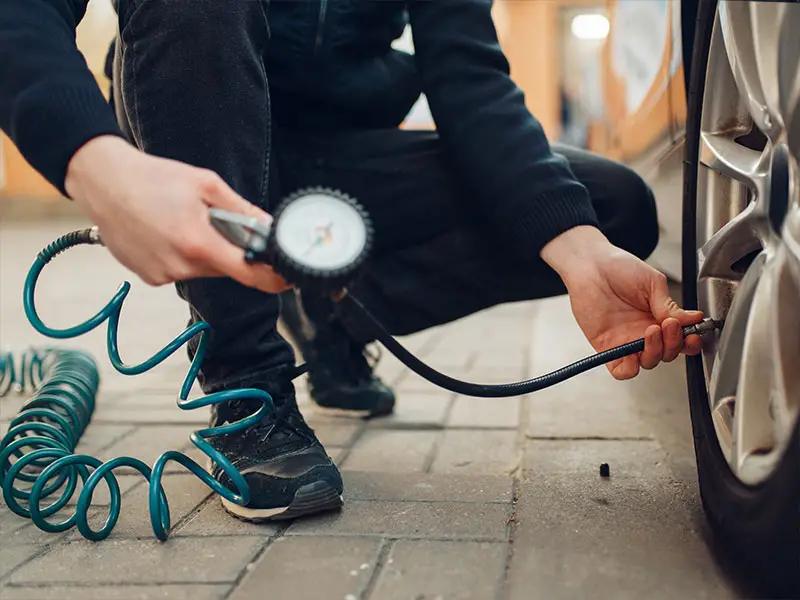 What To Do When The "Service Tire Monitor System" Light Comes On
Okay, so now you understand what that "Service Tire Monitor System" light is trying to tell you. But what do you do next? That's what we're going to tackle in this part. So, let's roll!
Checking Your Tire Pressure
The first thing you'll want to do when the "Service Tire Monitor System" light comes on is to check your tires. For this, you'll need a tire pressure gauge. They're simple to use, not too expensive, and you can find them at pretty much any auto parts store.
Here's a quick step-by-step guide:
Remove the cap from the tire's valve stem.
Press the gauge onto the valve stem. Make sure it's pressed on there nice and snug to get an accurate reading.
Read the pressure on the gauge. It will tell you the pressure in PSI (pounds per square inch).
Do this for all four tires. If you find that any of them are low, then you've discovered the reason for the warning light.
Inflating Your Tires
If your air pressure is indeed low, your next step is to inflate your tires. You can use an air compressor at a gas station, or you might have one at home.
Here's the gist on how to inflate your tires:
Remove the valve cap from your tire.
Attach the air compressor hose to the valve stem.
Fill the tire with air until you reach the recommended PSI. Be careful not to overinflate!
Replace the valve cap.
Repeat for all the tires that need more air.
Finding The Right Tire Pressure
"But wait," you might be thinking, "how do I know what the right tire pressure is?" Great question! You can find this info in two places: the tire information sticker in your driver's door jamb, or in your vehicle's owner's manual. This will tell you the proper PSI for your tires. It's different for every vehicle, so make sure to check yours!
When The Light Keeps Flashing
If you've checked your tire pressure, inflated your tires, and that pesky "Service Tire Monitor System" light is still flashing, then it's time to head to a professional. This could mean there's an issue with your TPMS system that needs to be addressed. Think of it as taking your car to the doctor for a little check-up.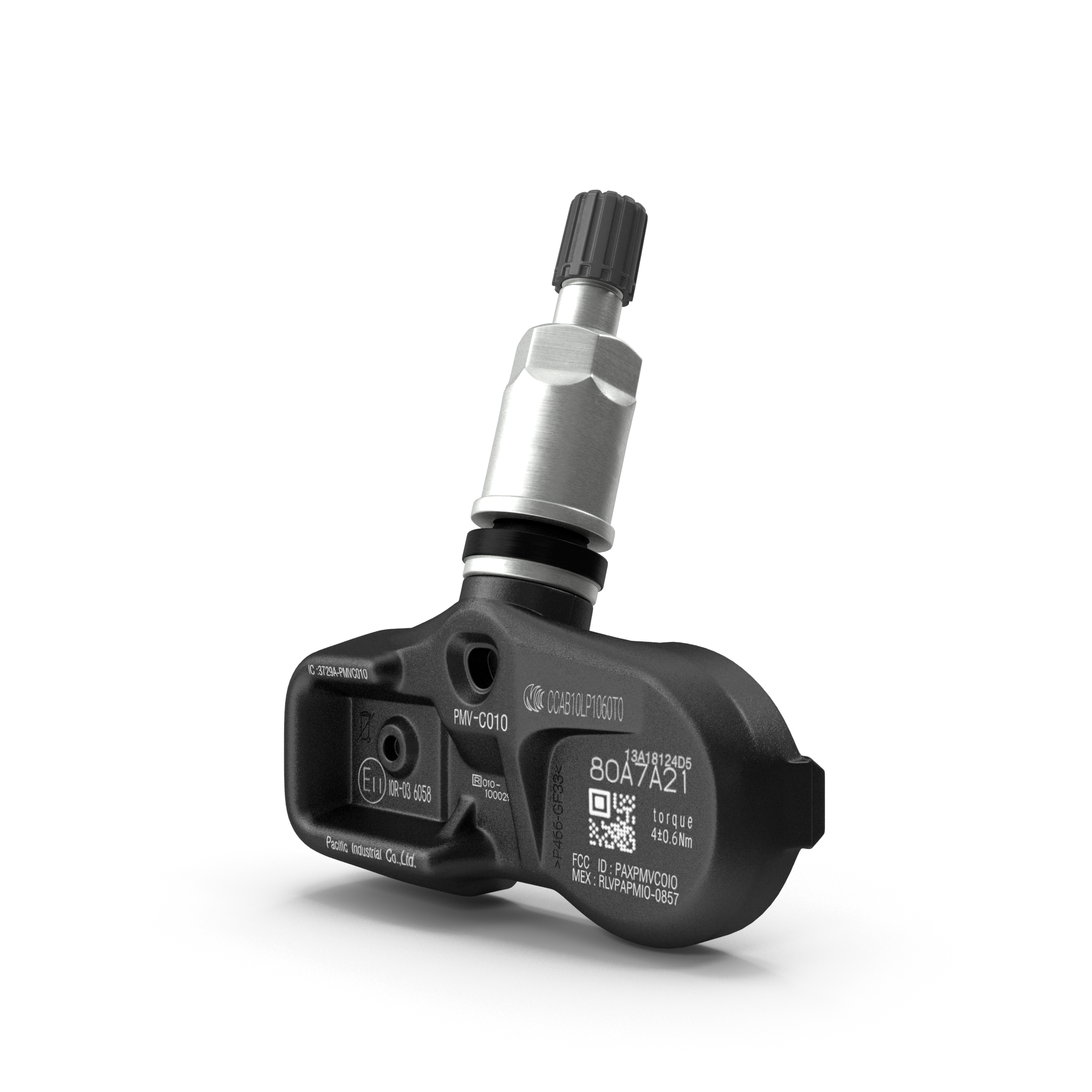 Direct Versus Indirect TPMS: What's The Difference?
Let's talk a little more about Tire Pressure Monitoring Systems (TPMS). Did you know there are two different types of TPMS? Yup, that's right. They're called "Direct" and "Indirect." But don't worry, they're not as complicated as they sound.
Direct TPMS: Getting Straight To The Source
Direct TPMS is like a spy inside your tires. It uses tire sensors mounted inside each tire that directly measure the pressure. These sensors then send this information wirelessly to your vehicle's computer.
When the "Service Tire Monitor System" light turns on, and you have Direct TPMS, it means these tire sensors detected that one (or more) of your tires is underinflated. And if the light is flashing, it's because your vehicle's computer isn't receiving a signal from at least one tire sensor. It could be due to a faulty tire sensor or maybe the sensor's battery has kicked the bucket.
Indirect TPMS: Reading Between The Lines
Now, Indirect TPMS is a bit of a different story. Instead of having sensors in the tires, it uses your vehicle's existing wheel speed sensors to figure out the tire pressure. Pretty clever, huh?
Here's how it works: if one of your tires is underinflated, it will roll at a different speed compared to the other tires. Your car's computer is smart enough to notice this difference and will turn on the "Service Tire Monitor System" light to let you know something's up.
The downside of Indirect TPMS is that it can't tell you if all four tires are losing pressure at the same rate. And it doesn't really have a flashing light feature to tell you if something's wrong with the system itself.
Why Does It Matter?
Why should you care if your Chevy has a Direct or Indirect TPMS? Well, it helps to know what you're dealing with if your "Service Tire Monitor System" light comes on. It also helps you understand why it might be flashing.
The Importance Of A Properly Functioning Tire Pressure Monitoring System
Alright, we've learned quite a bit about this whole TPMS thing so far, right? Now, let's get into why it's super-duper important to make sure it's working right. Spoiler alert: it's about more than just making sure that "Service Tire Monitor System" light stays off!
TPMS And Your Safety
First things first, the most important reason to keep your TPMS in check is for your safety. An underinflated tire can make your vehicle harder to control. And in the worst-case scenario, it can even lead to a tire blowout. That's definitely not something you want to experience when you're zooming down the highway!
Your TPMS is like your car's early warning system. It gives you a heads up that you need to check your tires before you find yourself in a potentially dangerous situation. So, keeping it functioning properly is a big deal for staying safe on the road.
TPMS And Your Vehicle's Performance
But safety isn't the only reason to keep an eye on your TPMS. It also plays a big role in how your vehicle performs. Driving on tires that aren't properly inflated can reduce your gas mileage. That means you'll be making more trips to the gas station and spending more money on fuel. Who wants that?
On top of that, tires that are underinflated can wear out more quickly. That means you'll be shelling out for new tires sooner than you should have to.
TPMS And Your Peace Of Mind
Finally, a properly functioning TPMS gives you peace of mind. With it, you know that you'll be alerted if there's a problem with your tire pressure. Without it, you might not realize there's an issue until it's too late.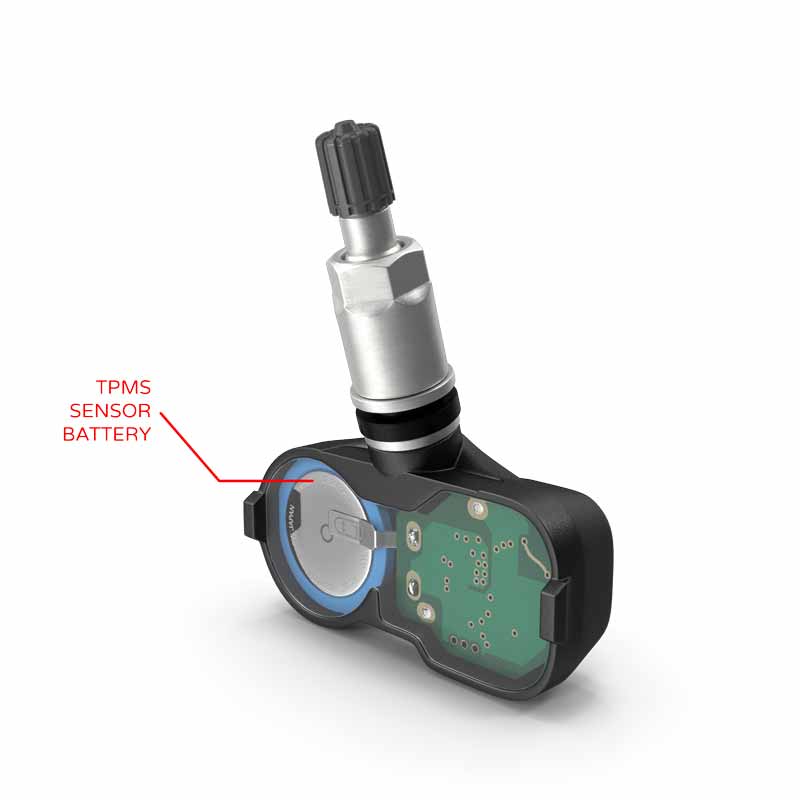 Life Expectancy Of TPMS Sensors: When To Say Goodbye?
Now that we're all pros at understanding the "Service Tire Monitor System" light, and why our TPMS is so important, let's talk about the lifespan of those little sensors that make it all happen.
The Lifespan of TPMS Sensors
So, how long do these sensors last? Well, like many things in life, it depends. But generally, you can expect your TPMS sensors to last anywhere between 5 to 10 years. That's a pretty long time, right?
Why such a big range? Well, the sensors are battery-powered, and like any battery, how long they last can depend on a lot of factors. These can include how much you drive, the conditions you drive in, and just plain old luck.
When To Consider Replacing Your Sensors
While these sensors can last quite a while, they won't last forever. The batteries inside the sensors can't be replaced, so when the battery dies, the whole tire sensor needs to be replaced.
If you're seeing that "Service Tire Monitor System" light flashing even after you've checked your tire pressure, it could be a sign that one of your TPMS sensors is on its way out. This is definitely a job for the pros, so if you suspect a dying TPMS sensor, it's a good idea to head to your nearest service center.
What Happens If A Sensor Fails?
If one of your TPMS sensors fails, your "Service Tire Monitor System" light will flash to let you know something's up. If this happens, your TPMS won't be able to accurately monitor your tire pressure. That means you might not get a warning if your tire pressure gets too low.
Remember, driving on underinflated tires can cause all sorts of problems, from reduced gas mileage to potential blowouts. So, if a TPMS sensor does fail, it's important to get it replaced as soon as you can.
Resources
Below are some links you may find helpful when learning about tires
Final Thoughts
From understanding the initial warning sign to learning how to respond when it appears, and even getting to know the importance of your tire pressure monitoring system, you've become well-versed in ensuring the safety and performance of your Chevy. No more uncertainty when that little icon flashes. Instead, you're now equipped with the knowledge to take the right action, whether that's adjusting tire pressure or making a trip to your local service center.
Your Chevy's "Service Tire Monitor System" isn't just a light on the dashboard; it's a crucial early warning system for potential tire problems. Remember, maintaining your tire pressure not only safeguards you and your vehicle on the road but also optimizes your vehicle's performance.
Good luck and happy motoring.