Ever glanced at your car and noticed an unsightly scratch on your wheel rims? It's not just a cosmetic issue; untreated rim scratches can lead to more severe problems down the line. Don't let a small scratch turn into a big headache—learn how to tackle it head-on.
Rim Scratch Repair

Rim scratch repair can be done through DIY methods, specialized repair kits, or professional services depending on the severity and type of scratch.
In this article, we'll delve into the nitty-gritty of rim scratch repair. From understanding what causes these annoying scratches to assessing the damage and choosing the right repair method, we've got you covered.
Whether you're dealing with minor surface-level scratches or more severe damage, you'll find actionable advice tailored to both DIY enthusiasts and those considering professional repair.
Let's take a closer look.
DIY Rim Scratch Repair
Fixing rim scratches yourself can be a cost-effective and satisfying experience. However, it's essential to know that DIY methods are best suited for minor scratches. For more severe damage, professional help is recommended.
Materials Needed
Masking tape
Spray paint (matching your rim color)
Clear coat
Paint thinner
Putty knife
Sandpaper
Metal polish
Step-by-Step Guide
Preparing the Area
Masking: Use masking tape to cover the areas around the scratch that you don't want to paint. This ensures a clean, precise repair.
Cleaning: Before starting the repair, clean the scratched area with a mild detergent to remove any brake dust or grime.
Smoothing Rough Edges
Sanding: Use fine-grit sandpaper to lightly sand the scratched area. This helps to remove any rough edges and prepares the surface for painting.
Putty Knife: For deeper scratches, you may need to use a putty knife to apply a filler material before sanding.
Applying Paint and Clear Coat
Paint Thinner: Apply a small amount of paint thinner to clean the area further and prepare it for painting.
Spray Paint: Use spray paint that matches your rim color to cover the scratched area. Apply in light, even coats.
Clear Coat: After the paint has dried, apply a clear coat to seal the paint and add a protective layer.
Polishing
Metal Polish: Once the clear coat has dried, you can use metal polish to give your rim a shiny, like-new appearance.
Tips and Tricks
Always work in a well-ventilated area to avoid inhaling fumes from paint and other chemicals.
Test the spray paint on a hidden area of the rim to ensure it matches before applying it to the scratch.
Allow ample time for each layer—whether it's paint or clear coat—to dry fully before proceeding to the next step.
Rim Scratch Repair Kit Example
Rim Scratch Repair Kits
Scratch repair kits offer a convenient, all-in-one solution for fixing minor scratches on your rims. These kits are designed to provide you with all the essential materials and instructions you need, making the repair process simpler and more streamlined.
What Scratch Repair Kits Include
Basic Components
Most kits come with a range of supplies like paint, clear coat, and metal polish.
Specialized Tools
Some high-end kits also include specialized tools like putty knives or sanding blocks to make the job easier.
Brand-Specific Advantages
Certain brands may offer color-matched paint or specialized formulations for different types of rims, such as alloy or steel wheels.
How to Use a Repair Kit: A Step-by-Step Guide
Preparing the Rim
Just like in a DIY repair, start by cleaning the rim thoroughly to remove brake dust and grime.
Applying the Paint
Use the paint provided in the kit to cover the scratched area. Most kits come with a brush or a pen applicator for precision.
Sealing with Clear Coat
After the paint dries, apply the clear coat to seal and protect the new paint.
Final Touches
Some kits include a metal polish or paint lacquers that can be applied last to give your rims a shiny finish.
Pros and Cons of Using a Repair Kit
Pros
Convenient and easy to use.
Comes with all the necessary materials.
Often includes a detailed instruction manual.
Cons
May not be suitable for deep scratches or specialized types of rims.
The quality of materials can vary between brands.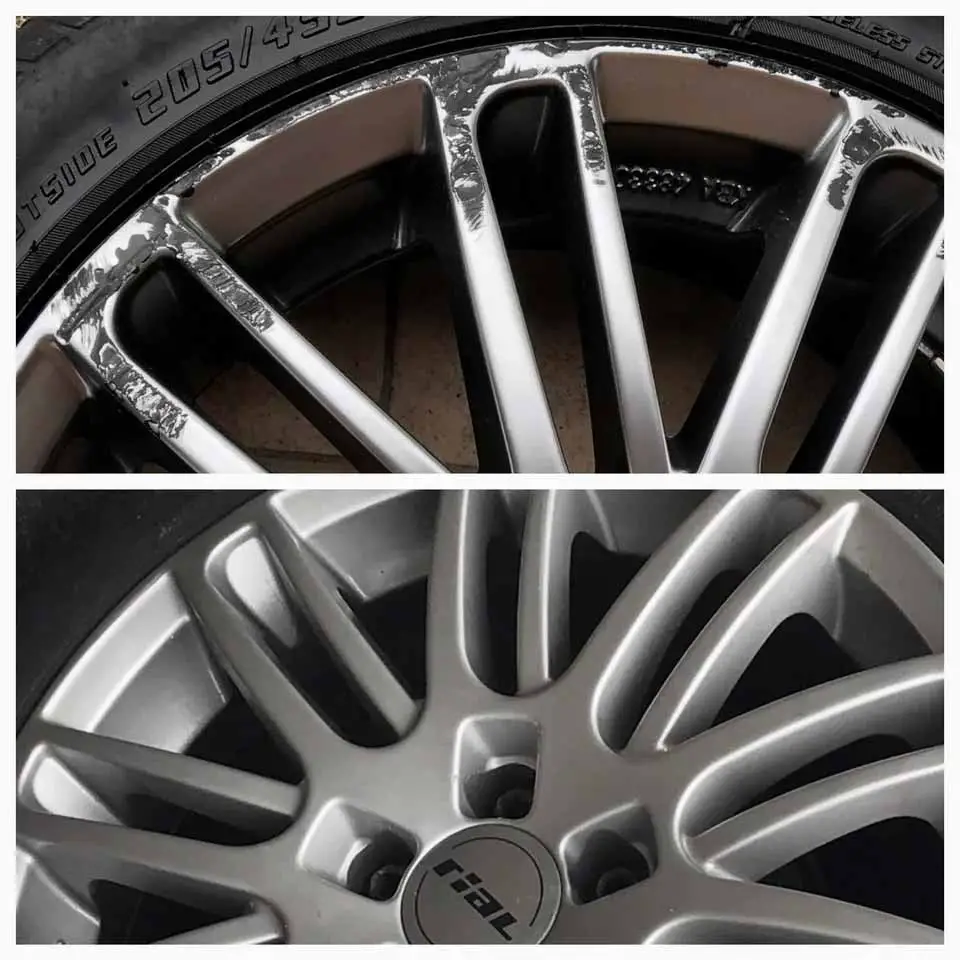 Professional Rim Scratch Repair
While DIY methods and repair kits are effective for minor scratches, there are situations where professional intervention is necessary. Deep scratches, complex paint jobs, or specialized types of rims like alloy or steel wheels may require expert attention.
Services Offered by Rim Scratch Repair Shops
Paint Restoration
Professionals can match the exact color and texture of your rim's paint, ensuring a seamless repair.
Structural Repair
For scratches that have led to dents or other structural issues, a professional can restore the rim to its original condition.
Clear Coat Application
Many shops offer a high-quality clear coat application that is more durable than typical DIY products.
Cost of Professional Repair
Factors Influencing Cost
The severity of the scratch, the type of rim, and the specific services required can all influence the cost of professional repair.
Average Price Range
While prices can vary, you can generally expect to pay anywhere from $50 to $150 per rim, depending on the extent of the damage and the shop's pricing.
How to Choose a Reliable Repair Shop
Reviews and Recommendations
Look for shops with positive reviews and, if possible, get recommendations from friends or family.
Certifications
Ensure the shop has certified technicians who specialize in rim and wheel repair.
Quotes and Estimates
Always get a quote or an estimate before agreeing to any repair work. This helps you avoid any surprise costs.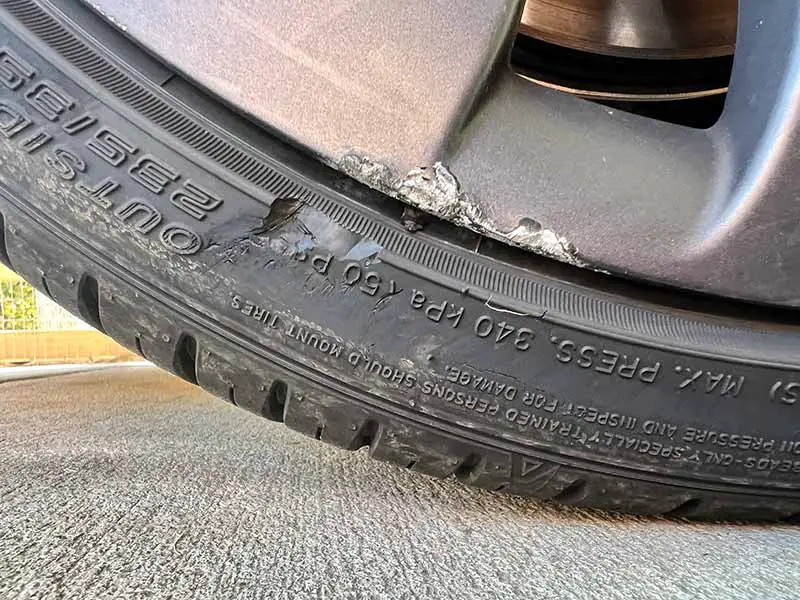 Types of Rim Scratches
When it comes to rim scratches, not all damage is created equal. The type of scratch your rim has can greatly influence the repair method you'll need to use. Knowing the different types of scratches can help you assess the situation more accurately.
Minor Scratches
These are scratches that only affect the top layer of the rim, often just the paint or clear coat. They are usually easy to repair and don't require professional intervention.
Causes
Minor bumps against curbs, small road debris, or even improper cleaning tools can cause these types of scratches.
Repair Options
For minor scratches, you can often use a simple repair kit that includes paint and a clear coat. Sometimes, a bit of metal polish can also do the trick.
Deep Scratches
Deep scratches penetrate beyond the paint and clear coat, affecting the actual metal of the rim. These are more serious and may require professional repair.
Causes
High-speed impacts, severe curb rash, or large road debris can cause deep scratches.
Repair Options
Deep scratches usually require sanding down the affected area, applying a filler, and then repainting and re-coating the rim. This is often best left to professionals.
Painted Rims vs. Steel Wheels
Painted Rims
These rims are more susceptible to both minor and deep scratches because the paint can easily chip or scrape off.
Steel Wheels
These are generally more durable but can still get scratched, especially if the protective coating is damaged.
Alloy Wheels
Made from a mix of metals, alloy wheels are generally more resistant to scratches but can still suffer damage if hit hard enough.
Special Consideration: Black Rims
Black rims are especially popular but can show scratches more visibly due to the contrast between the black paint and the underlying metal. Specialized repair kits for black rims are available, and professional repair shops often have experience in dealing with this specific issue.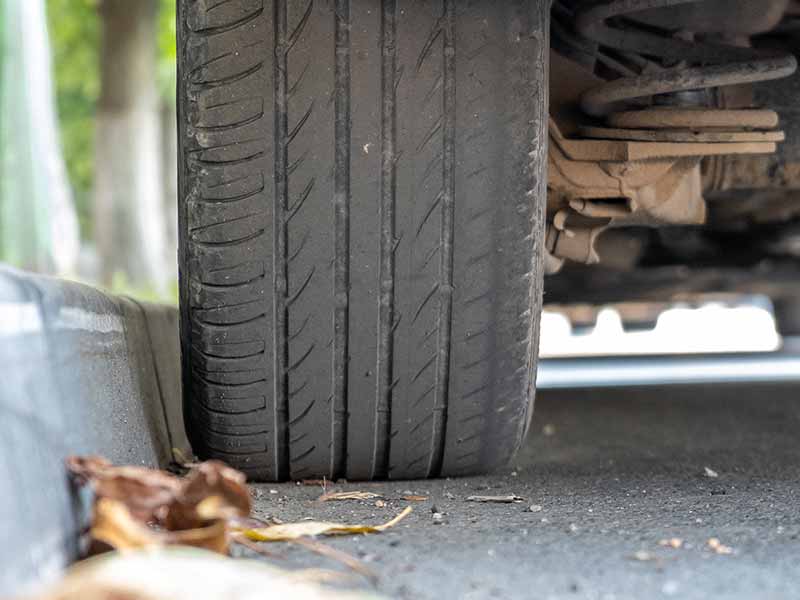 What Causes Rim Scratches?
Rim scratches can be a real headache for car owners. They not only affect the appearance of your vehicle but can also lead to more serious problems if not addressed. Understanding what causes these scratches is the first step in preventing them.
Common Causes
Hitting the Curb
Curb Rash: This is one of the most common causes of rim scratches. When you park too close to the curb or take a turn too tightly, the wheel rims can scrape against the curb, causing what's known as "curb rash."
Road Debris
Small rocks, metal pieces, or other debris on the road can be kicked up by your tires and hit the rims. This usually causes minor scratches but can add up over time.
Potholes and Rough Roads
Driving over potholes or on rough, uneven roads can cause your rims to hit the edges of the pothole, leading to scratches or even dents.
Accidents and Collisions
Even minor fender-benders can result in rim scratches. Depending on the impact, these can range from minor to severe.
Environmental Factors
Salt and Chemicals
In some areas, especially during winter, roads are treated with salt and chemicals to melt ice. These substances can corrode the metal of your rims, making them more susceptible to scratches.
Brake Dust
The dust produced by your car's braking system can accumulate on the rims. While not directly causing scratches, this layer can hide existing scratches and make the rims more vulnerable to future damage.
Types of Wheels and Their Susceptibility
Different types of wheels are more or less susceptible to scratches:
Painted Rims
These are often more vulnerable to scratches because the paint can easily chip or get scraped off.
Steel Wheels
Generally more durable but can still get scratched, especially if the protective coating is damaged.
Alloy Wheels
These are made from a mix of metals and are generally more resistant to scratches. However, they can still get damaged if hit hard enough.
Resources
Below are some links you may find helpful when learning about tires
Final Thoughts
Understanding the causes, types, and repair methods for rim scratches is crucial for maintaining both the appearance and longevity of your wheels. 
Whether you opt for a DIY approach, use a specialized repair kit, or seek professional help, the key is to accurately assess the damage first. Special cases like black rims and curb rash require particular attention, but with the right tools and knowledge, you can restore your rims to their former glory. 
Don't let a minor scratch escalate into a major issue; take action and keep your wheels looking their best.
Good luck and happy motoring.