You're walking to your car and as you get close you suddenly spot it – a bubble on your tire. That heart-sinking feeling is real. It's inconvenient and going to cost some money. But can it just be fixed?
How To Fix Bubble In Tire

A bubble in a tire is not fixable and the entire tire must be replaced.

Bubbles and bulges are often seen on the sidewall and indicate internal damage to the tire, typically caused by an impact from potholes or speed bumps.
In this article, we'll break down the mystery behind tire bubbles, discover whether they can be repaired, learn how to prevent future bubbles, and understand when it's time to consult the professionals. Plus, we'll delve into the importance of tire manufacturer's warranties and how they can come to your rescue.
Let's take a closer look.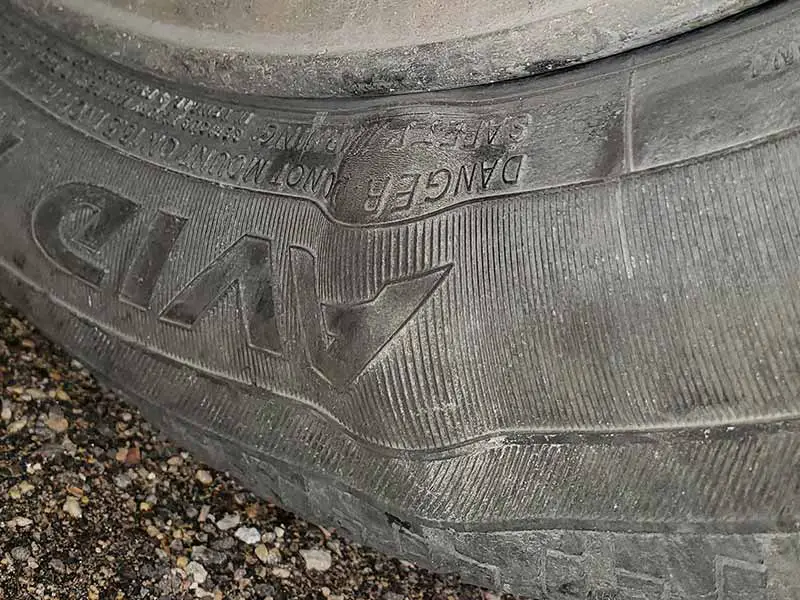 Understanding the Bubble (Bulge) in Tires
Air Bubble Inside: Think of this bubble as a sneaky little air pocket. It's an air bubble that's trapped between the tire's inner layer and the outer tire sidewall. So, it's not just some random pimple on your tire, it's air that's gotten in the wrong place.
Damaged Inner Liner: Most times, when you have a bubble in your tire, it means the inner liner (that's the inside part of your tire) has some damage. When this happens, air from inside the tire sneaks into the outer layers. Sneaky, right?
Why Do These Bubbles Form?
Ah, the million-dollar question! There are a few culprits that might be responsible:
Hitting Stuff Hard: Imagine you're driving, jamming to your favorite tune, and then – WHAM – you hit a speed bump a little too fast or maybe you ran into a deep pothole. This can cause a sudden and hard impact on your tire, leading to damage.
Sharp Objects: Sometimes, really sharp objects can pierce your tire. They might not always cause a flat tire immediately, but they can damage the inner parts, leading to that air bubble forming later on.
Manufacturing Oooopsies: Like all products, sometimes tires come with manufacturing defects. It's rare, but it happens. Some tires might have weak spots from the get-go, and they're more likely to form a bubble when stressed.
How Do Bubbles Affect Your Tire?
Tire's Strength Compromised: That little bubble? It's like a weak spot in armor. The structural strength of the tire is compromised, making it vulnerable.
Risky Business: Driving with a bubbled tire is like walking on a tightrope without a safety net. The tire's weakened state means there's a bigger risk of a full-blown tire failure. And trust me, you don't want that happening while cruising on a highway.
Spotting the Bubble Early
The earlier you spot these bubbles, the safer you'll be. Here are some tips:
Visual Checks: Every now and then, especially after a rough drive, give your tires a once-over. Look for any bumps, bulges, or things that just don't seem right.
Feeling Vibrations?: If your car starts to vibrate unusually, it might be a sign. This is your car's way of saying, "Hey, something's off!"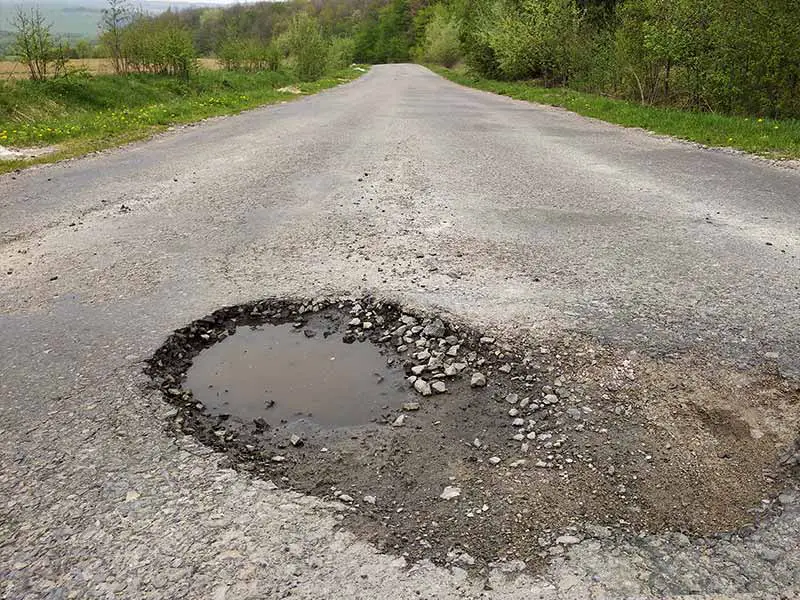 Dangers of Ignoring a Tire Bubble
Let's chat about something super important: the risks of turning a blind eye to that pesky tire bubble. Sure, it might just look like a harmless bump on your tire, but underestimating it could spell trouble.
The Road to Tire Failure
A tire bubble isn't just a cosmetic flaw; it's a big, flashing sign that your tire's structural integrity is in jeopardy. Here's what you're risking:
Unpredictable Tire Blowout: The weak spot (that's the bubble) can suddenly burst, especially when driving at higher speeds. Imagine your tire giving up on a busy highway. Yikes!
Flat Tire Surprise: Bubbles can lead to slow leaks. One day, you're driving around with a bubbly tire, and the next day, you're greeted with a flat tire. Not the kind of surprise anyone wants!
Why Risk Your Safety?
Driving with a compromised tire is akin to taking unnecessary risks:
Loss of Control: A sudden tire failure can cause your vehicle to swerve unexpectedly. In a worst-case scenario, this could lead to accidents.
Stranded in the Middle of Nowhere: Picture this – you're on a fun road trip, in the middle of a scenic route, and suddenly, that ignored tire bubble leads to a complete tire failure. Not the adventure you signed up for, right?
A Hit to Your Wallet
Ignoring the bubble doesn't just risk safety; it can also get expensive:
Replacing More Than Just the Tire: If that bubble leads to a significant tire failure, you might end up with other car damages. That means more repairs, more money.
Towing Charges: If your tire gives up in an area where you can't change it to a spare, you might need to call for a tow. And let's be real, towing isn't cheap!
It's Not Just About You
Remember, when driving, it's not just about your safety:
Other Drivers: If your tire fails on a busy road or highway, it could endanger other drivers or lead to traffic snarls.
Passengers Count on You: Whether it's your family, friends, or even your furry buddies, they trust you to get them to their destination safely. That tire bubble? It's a potential hurdle in that trust journey.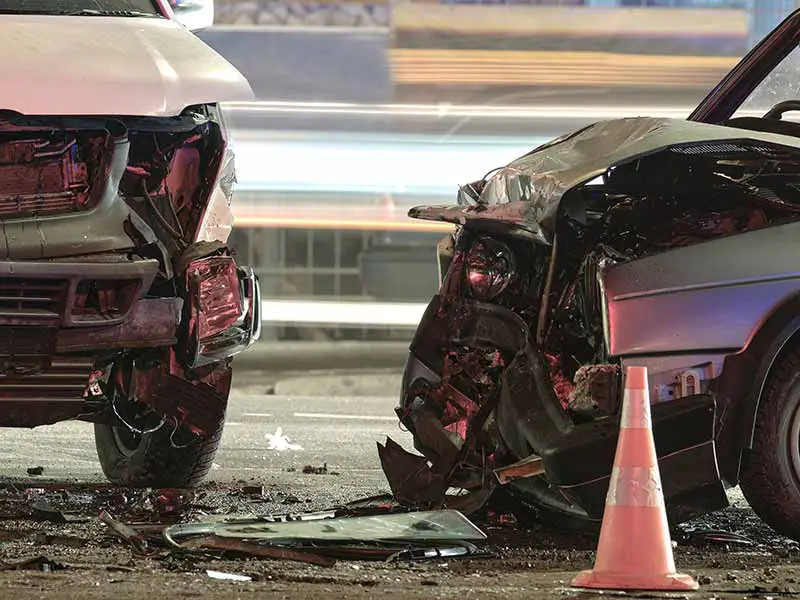 Can You Repair a Tire with a Bubble?
We've all been there, discovering a problem and thinking, "Hmm, can I just fix this myself?" But when it comes to tire bubbles, things aren't so straightforward. Let's unravel the mystery of whether you can truly fix a tire with a bubble.
The Short Answer: No
Sorry to burst the bubble (pun intended), but fixing a tire with a bubble isn't really an option. Here's why:
Deep-Rooted Damage: That bubble represents deeper damage within the tire's structure. It's not just a surface issue; it's a sign of compromised integrity.
Temporary Fixes, Permanent Risks: While there might be tales of folks using patches or other temporary solutions, this doesn't truly solve the problem. The risk of a blowout or tire failure remains.
Why Not Just Deflate and Inflate?
A common myth in the car world is:
Myth: "If I just deflate the tire and then inflate it again, the bubble will go away!"
Reality Check: While this might seem logical, unfortunately, once the tire's internal structure is damaged and a bubble forms, no amount of deflating or inflating will fix it.
What Should You Do Instead?
So, if fixing isn't an option, what's the game plan?
Replacement is the Key: The only true solution to a bubbled tire is replacing it. Think of it as giving your car new shoes. It deserves a safe and comfortable ride.
Avoid Driving on It: If you discover a bubble, it's a good idea to avoid driving on that tire as much as possible until you get it replaced.
Use Your Spare: If you're on a journey or don't have immediate access to a tire shop, switch to your spare tire. It's a temporary fix, but it's safer than driving on a bubbled tire.
A Word to the DIYers
For all the do-it-yourself enthusiasts out there:
Safety First: Tires are critical to your safety on the road. While DIY fixes can be fun and cost-effective for some car issues, when it comes to tire bubbles, it's better to trust the pros.
Warranty Check: Before making any decisions, check your tire manufacturer's warranty. Some warranties might cover bubbled tires, especially if it's due to a defect.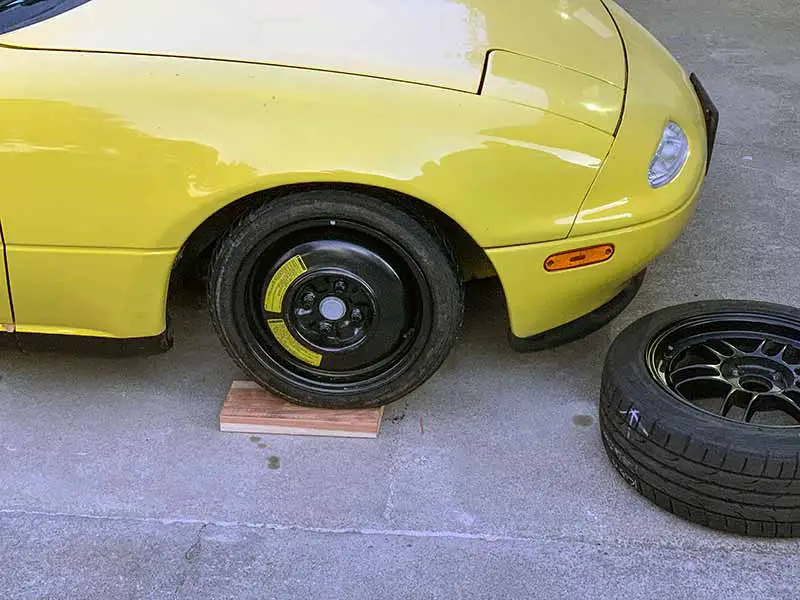 Resources
Below are some links you may find helpful when learning about tires
Final Thoughts
Remember, a bubble in your tire often points to internal damage, making replacement the most secure choice. Regular tire check-ups, maintaining optimal tire pressure, and being cautious on the roads can prevent these bubbles in the first place. And when in doubt, always turn to the professionals, especially if you suspect manufacturing defects that could be covered under warranty.
Good luck and happy motoring.