It's time to tackle the mystery of why brand-new tires can sometimes go flat overnight. Chances are, if you've just bought new tires and just realized you now have a flat tire, Something happened during installation.
Brand New Tire Flat Overnight

Common causes of a flat tire overnight with new tires are valve stem leaks, bead leaks, wheel corrosion, mounting problems, and manufacturing defects.

Many of these are just installation problems that can be easily resolved.
In this article, we'll dive into common problems with new tires that could cause leaks. Plus, we'll also cover the usual suspects, like punctures, potholes, curb strikes, and more.
Let's take a closer look.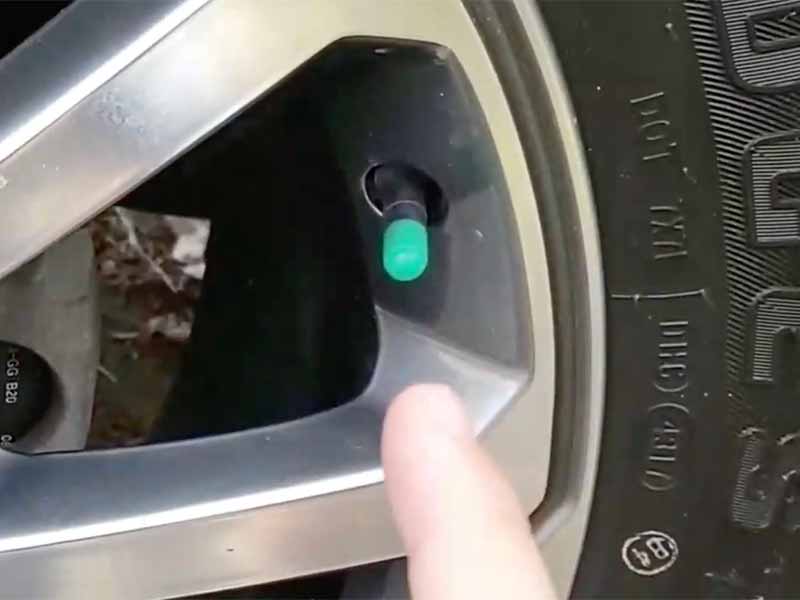 Valve Stem Leaks
How do valve stem leaks happen? There are a few reasons. One is that the valve stem might be damaged or cracked. This can happen if it gets hit by something. Another reason is that the valve core inside the stem might not be working right. The valve core is a tiny part that helps keep the air inside the tire, so if it's not doing its job, air can leak out.
Sometimes, valve stem leaks can happen if they're not installed properly. When a new tire is mounted on a rim, the valve stem has to be fitted just right so it creates a good seal with the rim. If it's not put in correctly, it might not sit tight against the rim, which can cause air to leak out around the valve stem. 
Another helpful tip is to use valve caps. These little caps screw onto the valve stem and help protect it from dirt, dust, and other things that could cause problems. Make sure to put the valve cap back on after you check or adjust your tire's air pressure.
Bead Leaks
Now let's dive into bead leaks! The bead is the part of the tire that sits against the wheel rim. It's super important that it makes an airtight seal so your tire stays inflated with air. Sometimes, though, this seal might not be perfect, which can cause a bead leak. And you guessed it, that can lead to a flat tire.
So what causes bead leaks? A few things might be going on. One possibility is that the bead isn't sitting properly on the rim. This can happen if the tire wasn't mounted correctly or if there's dirt or debris between the bead and the rim. Another thing that can cause a bead leak is damage to the bead itself. If the bead gets a nick or a cut, it might not be able to seal tightly against the rim.
Wheel Corrosion
Wheel corrosion is when the metal parts of your wheel, like the rim, start to rust or wear away. This can be a real problem because it can cause problems with your tire, like making it go flat.
How does wheel corrosion cause a new tire to go flat? Well, when a new tire is mounted onto an older wheel with some corrosion, there can be rough spots or tiny holes. These rough spots can make it hard for the bead to create a good seal with the rim. And if there are tiny holes in the rim, air can sneak out through them, causing your tire to lose air and go flat.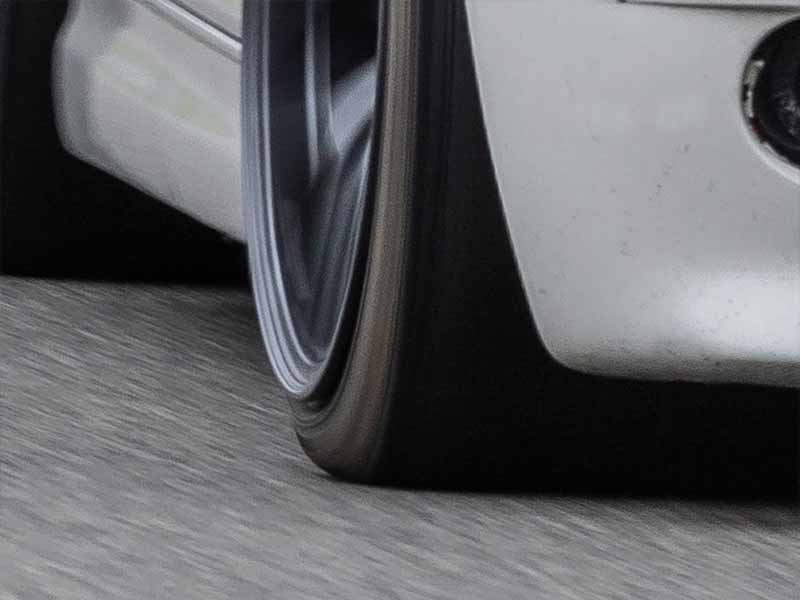 Mounting Problems
It might sound simple, but proper mounting actually pretty important to get it just right. If a tire isn't mounted correctly, it can lead to issues like air leaks and flat tires.
So, what can go wrong with mounting? One issue is that the tire might not be seated properly on the rim. This means that the bead isn't making a good seal with the rim, which can let air escape and cause a flat tire. Another problem is that the tire or rim might get damaged during the mounting process. For example, the bead or sidewall of the tire could get pinched or cut, which can also lead to air leaks.
Manufacturing Defects
Sometimes, even though it's rare, a tire might have a problem that comes from the factory where it was made. These problems are called manufacturing defects. They can cause leaks in a new tire, which might make your tire go flat overnight.
What kind of defects can cause leaks? Well, a few things can happen during the manufacturing process. For example, the layers of the tire might not bond together correctly, or there might be an issue with the rubber used to make the tire. These defects can lead to problems like air bubbles, weak spots, or cracks in the tire, which can cause it to lose air.
Other Potential Causes of Flat Tires
Alright, now let's explore some other reasons your tire might go flat. There are a bunch of things that can cause a flat tire, even if it's brand new. We'll talk about a few common ones, like punctures, road hazards, and more.
Punctures
Punctures are probably the most common reason for flat tires. They happen when something sharp, like a nail or a piece of glass, pokes a hole in your tire. This can let air escape and cause your tire to go flat. To avoid punctures, try to steer clear of debris in the road and always check your tires for damage after driving through an area with lots of sharp objects.
Road Hazards
Sometimes, things like potholes, curb strikes, and other hazards can cause flat tires. Hitting a pothole or a curb can damage your tire or even bend your wheel rim, which can lead to a flat tire. To avoid road hazards, always keep an eye on the road and try to drive carefully, especially in areas with lots of potholes or curbs.
Now, there are a few other factors that can cause flat tires too. For example, overloading your vehicle can put too much pressure on your tires, causing them to wear out faster or even burst. Make sure you follow the weight limits for your vehicle to avoid overloading.
Also, improper inflation can cause problems. If your tire has too little air, the sidewall can overheat and wear out much faster. If it has too much air, it can stretch and become more likely to blow out. Always check your tire pressure regularly and keep it at the recommended level.
Resources
Below are some links you may find helpful when learning about tires
Final Thoughts
We've explored a bunch of reasons why new tires might go flat, like valve stem leaks, bead leaks, wheel corrosion, mounting problems, and manufacturing defects. And let's not forget about the other usual causes like punctures, potholes, and curb strikes.
There are 220 million flat tires each year in the United States! So, let's do our part to keep our tires in great shape and avoid being part of that statistic.
Good luck and happy motoring.