You've been there – that little annoying light pops up on your dashboard, the one that looks like an exclamation mark inside a tire. Yep, your car is telling you something's up with your tire pressure. But how low is too low? Could you still drive your car safely, or should you rush to the nearest gas station?
What Is The Lowest Tire Pressure You Can Drive On?

The lowest tire pressure you can drive on is 20-25 psi. This can be risky and should only be attempted at very slow speeds and during an emergency situation.
In this article, we'll delve into everything you need to know about tire pressure. We'll help you understand what tire pressure is, how to recognize when it's too low, and why driving with low tire pressure can be dangerous. Plus, we'll guide you through what to do if your tire pressure is low, and how you can maintain the right pressure to keep your ride smooth and safe.
Let's take a closer look.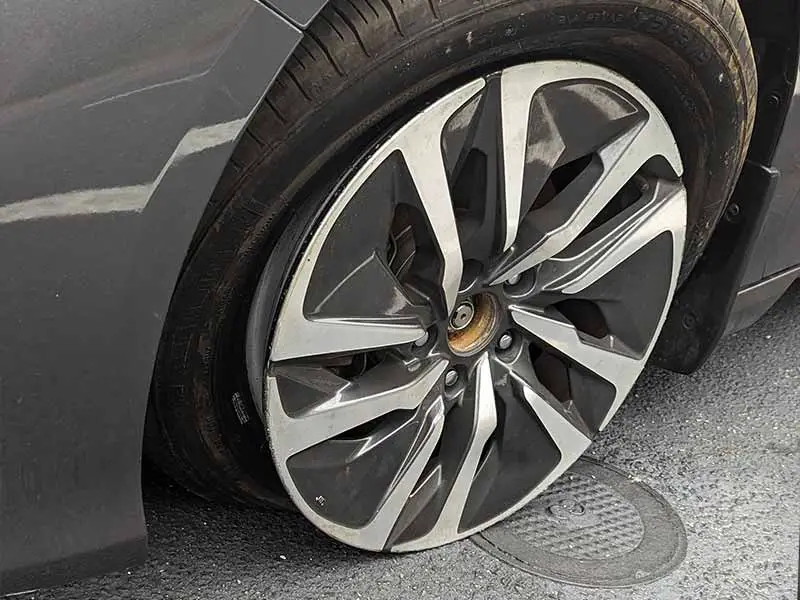 Risks Associated With Low Tire Pressure
No one wants to take unnecessary risks, especially when it comes to something as vital as driving. So, let's delve into the various dangers associated with low tire pressure.
Flat Tire or Tire Failure
Underinflated tires are at a much higher risk for failure, including dreaded tire blowouts. When your tires are underinflated, they flex more as they roll. This generates heat, which can result in:
Premature wear: The added heat and friction can cause your tires to wear out unevenly and much quicker.
Structural damage: Over time, the heat can damage the tire's internal structure, making a blowout much more likely.
Tire blowouts: At high speeds, an underinflated tire's internal damage could lead to a sudden and dangerous blowout. Picture this as the "worst-case scenario" of underinflated tires.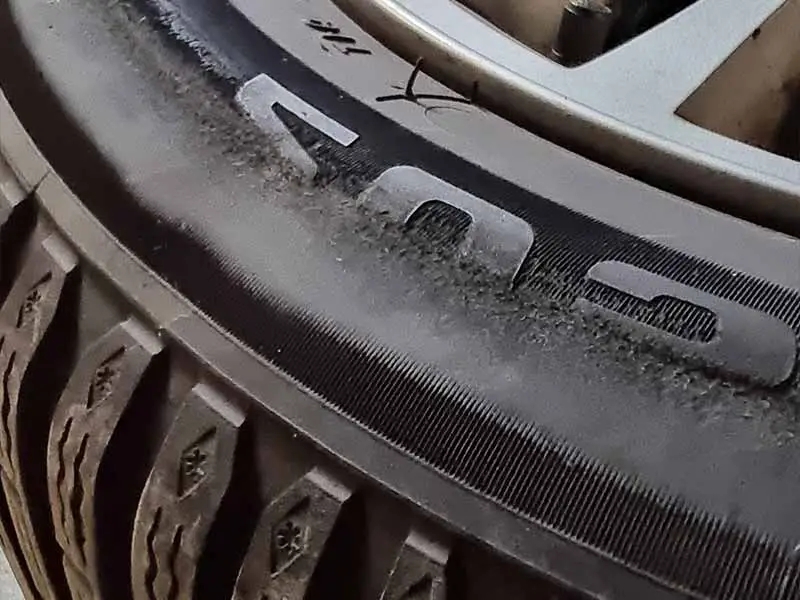 Handling Issues
One often overlooked risk of low tire pressure is how it affects the car's handling. When a tire is underinflated, the car's weight isn't distributed evenly across the tire's tread, impacting its ability to grip the road properly. This can result in:
Decreased steering precision: The car might feel sluggish or unresponsive when you turn the wheel.
Longer stopping distances: Low tire pressure can also increase the car's braking distance, which could be critical in an emergency.
Reduced stability in bad weather: In rain or snow, underinflated tires can lead to loss of control due to hydroplaning or poor traction.
Gas Mileage and Fuel Economy
Ever feel like you're making too many trips to the gas station? Well, underinflated tires might be your culprits!
When tires don't have enough air, they can't maintain their proper shape and have more contact with the road. This leads to increased rolling resistance, which means your car has to work harder to move, thus burning more fuel.
According to the U.S. Department of Energy, for every 1 PSI drop in the average pressure of all tires, the fuel economy goes down by 0.2%. That might not sound like much, but it adds up over time!
Now, the million-dollar question: Is 25 psi too low for tire pressure? The answer will vary based on the vehicle, but for many passenger cars and trucks, this is likely below the manufacturer's recommendation and could pose safety risks. Always refer to your vehicle's recommended tire pressure.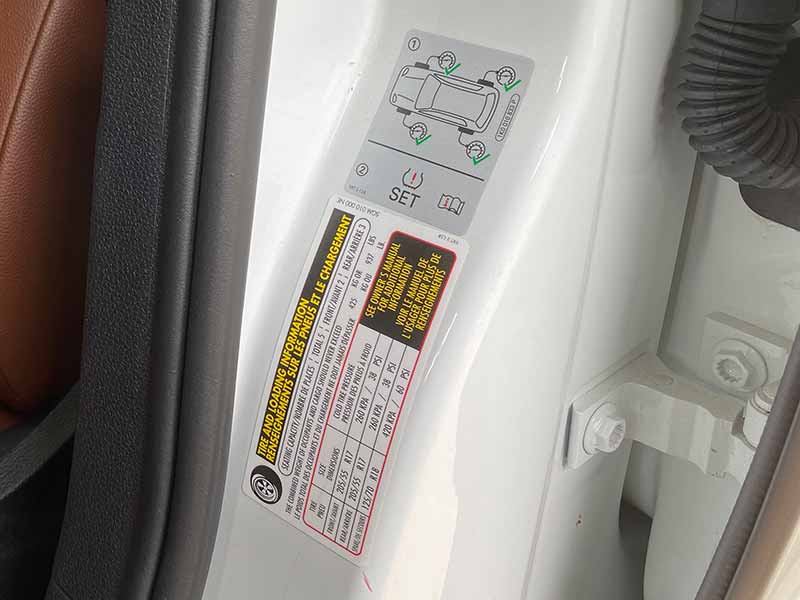 What to Do When You Have Low Tire Pressure
Alright, so we've established that low tire pressure isn't ideal. But what should you do if you find yourself in this situation? Don't fret; follow these steps.
Can You Drive with Low Tire Pressure?
Well, technically, you can drive with low tire pressure, but it's not advisable. As we've already discussed, low tire pressure can lead to increased fuel consumption, poor handling, and, most concerning, a risk of a tire blowout. So, if your tire pressure is lower than recommended, it's best to address it immediately.
The Clock is Ticking: Fix it ASAP
So, how quickly do you need to fix low tire pressure? In short: as soon as possible. Driving on an underinflated tire increases the risk of damaging the tire beyond repair, so it's best to act swiftly. Even if it's a slow leak, the longer you drive on a low tire, the more damage you can cause.
Inflating a Tire: It's Easier Than You Think!
Fixing low tire pressure usually involves inflating your tire(s) back to the recommended pressure. Here's how:
Find a gas station with an air pump. Some stations charge a small fee to use it, while others are free.
Remove the cap from your tire's valve stem. Don't lose it! It helps to keep out dirt and moisture.
Use the air hose to fill the tire. Attach it to the valve stem. The pump will usually start automatically.
Monitor the pressure. Most pumps have built-in tire pressure gauges. Fill until you reach the recommended pressure.
Replace the valve cap. This is an important step many people forget!
Remember, overinflation can be just as harmful as underinflation, so aim to fill your tire to the manufacturer's recommended pressure.
When to Use a Spare Tire
Sometimes, inflating a tire isn't the solution. If your tire is significantly damaged – for example, if you've had a blowout or the tire is punctured – you'll need to replace it with your spare tire until you can get a new one.
Most passenger cars come with a spare tire and a jack in the trunk. If you're comfortable doing so, you can change the tire yourself. If not, it's best to call for professional help.
Remember, most spare tires aren't meant to be driven on long-term or at high speeds. They're a temporary solution until you can replace the damaged tire.
Maintaining Proper Tire Pressure: A Simple Guide
In the world of car maintenance, keeping your tires properly inflated is one of the easiest things you can do, but also one of the most impactful. So, let's talk about how to maintain proper tire pressure.
Regular Check-Ins with Your Tires
Your tires aren't high-maintenance, but they do appreciate a regular check-in. Make a habit of checking your tire pressure at least once a month and before long trips. Many gas stations have air pumps with built-in pressure gauges that make this task a breeze.
Be Mindful of Temperature Changes
Remember that tire pressure changes with air temperature. Your tires could lose pressure during a cold snap or gain pressure in a heatwave. Keep this in mind, particularly if you live in a place with dramatic temperature changes.
The Importance of Tire Rotations
Getting your tires rotated every 5,000 to 7,000 miles is a good habit to get into. This helps ensure that your tires wear evenly and last longer. Plus, many tire shops will check your tire pressure for free when you get your tires rotated.
Craftsman V20 Inflator
Invest in a Tire Pressure Gauge
A tire pressure gauge is a handy and inexpensive tool that can help you keep your tires in the 'just right' zone. There are several types of tire pressure gauges:
Stick-Type gauges look like a ballpoint pen and are the simplest and cheapest type.
Dial gauges have a circular face with a needle to indicate the pressure.
Digital gauges have an electronic LCD display, like a pocket calculator, which is easy to read.
Choose one that works best for you and keep it in your glove box. It's a small investment that can pay off big time in terms of safety and fuel efficiency!
Respond to TPMS Warnings
If your car's Tire Pressure Monitoring System (TPMS) warning light comes on, don't ignore it! It's your car's way of saying, "Hey, I need a little help here." This light usually means that one or more tires are significantly underinflated, so it's essential to check your tire pressure and address the issue as soon as possible.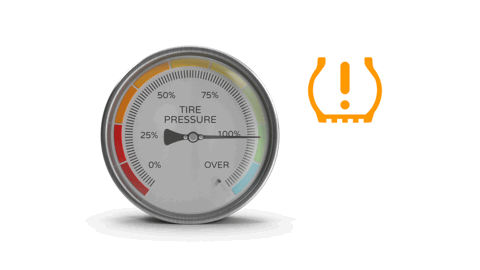 Resources
Below are some links you may find helpful when learning about tires
Final Thoughts
Maintaining the right tire pressure is essential for the performance and safety of your vehicle. The proper tire pressure varies, but as a rule of thumb, anything below the manufacturer's recommended pressure should be considered low tire pressure. 20-25 psi should be considered the minimum air pressure to drive with low tire pressure on slowly and carefully for a short distance to allow you to reach a safe location. Underinflated tires can lead to a range of problems, from decreased fuel economy and handling issues to premature tire wear and even blowouts.
If you notice low tire pressure, it's important to take action as soon as possible. This might mean a quick stop at a gas station to inflate your tires, or in the case of more significant damage, replacing the tire. Regularly checking your tire pressure, being mindful of temperature changes, rotating your tires, and responding to any TPMS warning lights can help keep your tires in the optimal pressure zone. After all, a bit of attention to your tires can go a long way in ensuring your safety on the road and saving you money at the pump.
Good luck and happy motoring.