When the tire pressure sensor light flashes on your dashboard when you start your car or truck, it means you have a faulty tire pressure sensor. Understanding the process to fix this problem, the costs, and whether you can tackle the job yourself could save you both time and money.
TPMS Sensor Replacement Cost

Generally, the cost for a single tire pressure (TPMS) sensor ranges from $30 to $250, with additional labor costs if done professionally.

The cost can vary widely depending on factors such as the choice between OEM (Original Equipment Manufacturer) and aftermarket sensors, labor costs, as well as the place of purchase.
In this article, you'll learn about the different options for replacing tire pressure sensors, from OEM to aftermarket, and compare costs at various locations such as Discount Tire, Walmart, Costco, and Firestone. Plus, we'll delve into the considerations for DIY replacement and help you answer common questions like whether it's worth replacing all 4 sensors and how to do it yourself.
Let's take a closer look.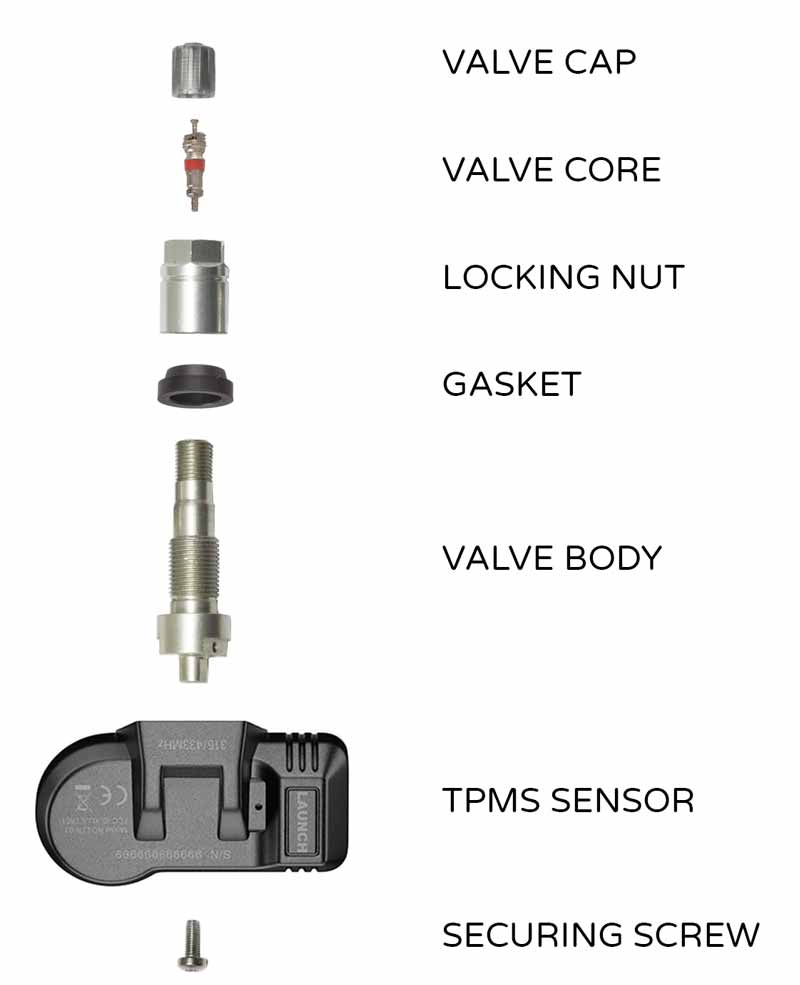 Replacement Costs – OEM vs Aftermarket
When it comes to a replacing a tire pressure sensor, you've got two main choices: OEM and aftermarket. Let's explore what these terms mean and the differences in costs and quality.
OEM (Original Equipment Manufacturer) Sensors
OEM sensors are made by the same company that made the original parts for your car. They're designed to be just like the ones that came with your vehicle.
Quality and Compatibility
Quality Assurance: Since OEM tire pressure monitoring sensors are made by the same manufacturer as your car, they are usually of high quality.
Perfect Fit: OEM sensors are designed specifically for your vehicle's make and model, so they should fit and work perfectly.
Cost Considerations
Price: OEM sensors are often more expensive than aftermarket ones.
Dealership Costs: If you're going to a dealership like BMW, Honda, or Toyota, the tire pressure sensor and labor costs can be even higher.
Autel MX Aftermarket Universal Sensor
Aftermarket Sensors
Aftermarket sensors are made by companies other than the original manufacturer. They might be designed to fit many different types of cars.
Quality and Compatibility
Varied Quality: Aftermarket sensors can be high-quality, but it varies by brand and manufacturer.
Compatibility Issues: Since they're designed to fit many vehicles, they might not work as seamlessly as OEM sensors.
Cost Considerations
Cheaper Options: Aftermarket sensors are often less expensive, which could be the cheapest way to replace pressure sensors.
Research Required: It's essential to do your homework to find a good quality aftermarket sensor that will work with your vehicle.
Comparing the Two: OEM vs Aftermarket
Quality vs Price: If you're looking for the exact same quality as your original sensors, OEM might be the way to go. If you're looking for a less expensive option, aftermarket might be best.
Availability: OEM sensors are usually available at dealerships and some specialty shops, while aftermarket sensors might be found at a wider variety of stores.
Warranty Considerations: Some warranties might require you to use OEM parts, so be sure to check your vehicle's warranty before deciding.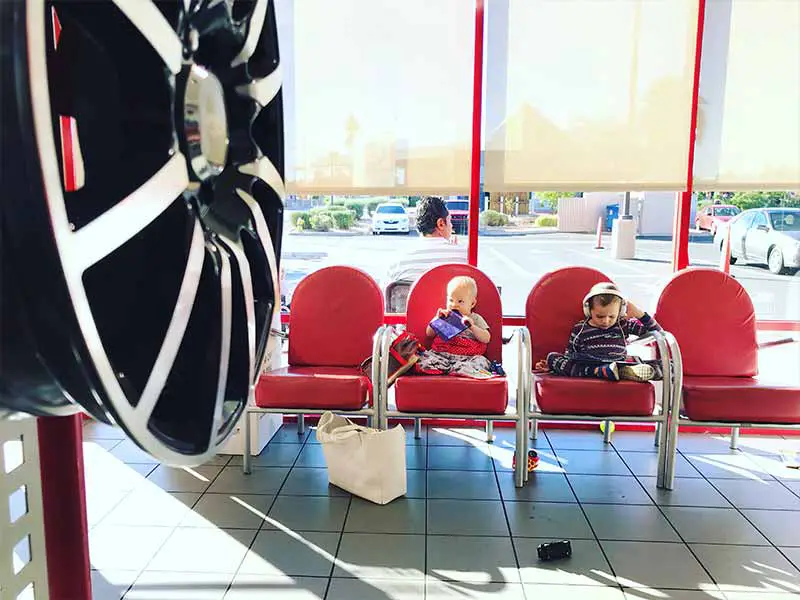 Different Places to Replace TPMS Sensors
When it's time to replace your pressure sensors, you have several options for where to get the job done. Let's explore some popular choices and what you might expect from each.
Discount Tire
Discount Tire is a well-known tire retailer that offers TPMS sensor replacement.
What to Expect
Cost: The Discount Tire tire pressure monitoring sensor replacement cost can vary, typically ranging from $100 to $150, making it quite competitive.
Service: They specialize in tires, so you can expect knowledgeable service.
Walmart
Walmart's auto centers provide various car services, including TPMS sensor replacement.
What to Expect
Cost: Walmart tire pressure sensor replacement cost is often budget-friendly, with prices around $75 to $125 per sensor.
Convenience: With many locations, finding a Walmart for service might be easy.
Service Options: While they offer a wide range of services, they don't specialize in tires.
Costco
If you're a Costco member, you might consider their auto centers for servicing your tire pressure monitoring system.
What to Expect
Cost: Costco tire pressure sensor replacement cost is often competitive for members, ranging from $80 to $140.
Members Only: You'll need a Costco membership to take advantage of their services.
Quality Service: Many people praise Costco's customer service and tire expertise.
Firestone
Firestone Complete Auto Care is another place where you can have sensors replaced.
What to Expect
Cost: Firestone tire pressure sensor replacement service may cost more than some other options, with prices generally between $120 to $180, but is known for quality service.
Specialized Service: Firestone specializes in tires, so they should be knowledgeable about pressure sensors.
Nationwide Coverage: With many locations, finding a Firestone near you might be easy.
Please note that these cost ranges are approximate and can vary depending on the make and model of your vehicle, as well as the specific location and current pricing strategies of the service provider. Always contact the specific service provider for the most accurate quote.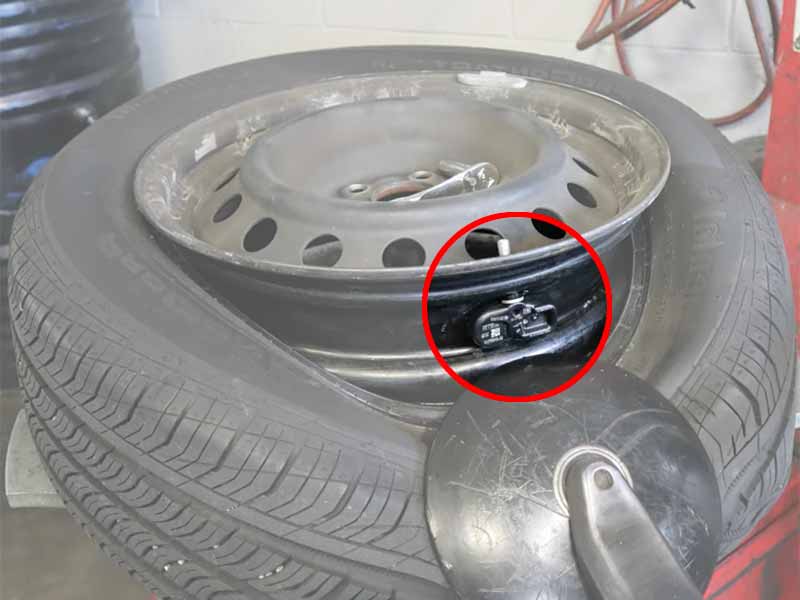 DIY and Considerations
Replacing your tire pressure monitoring sensors isn't just about where to get them replaced, but also about how and if you should do it yourself. Let's dive into the details and consider some essential factors.
Can I Replace My Tire Sensors Myself?
If you're a hands-on person, you might wonder if replacing the sensors is a do-it-yourself project.
What You'll Need
Tools and Equipment: Special tools like a TPMS reset tool, tire removal tools, and possibly more.
Skills: Basic knowledge of car maintenance and tire work is helpful.
Time and Patience: It's not a quick job, so set aside enough time.
Pros and Cons
Pros:

Save Money: Doing it yourself can be cheaper than professional service.
Personal Satisfaction: If you love working on cars, you might enjoy the process.

Cons:

Difficulty: It's not an easy task, especially if you're new to car repairs.
Potential Mistakes: Without the proper know-how, things might go wrong.
Is It Worth It to Replace TPMS System Sensors?
Deciding to replace your tire pressure sensors involves considering several factors:
Safety
Important Alert: TPMS sensors provide essential warnings that help you keep your tires safe.
Potential Risks: Driving with bad sensors might lead to unnoticed tire issues.
Cost
Single vs Multiple Sensors: How much do 4 sensors cost compared to replacing just one? Consider what you need and your budget.
OEM vs Aftermarket: Your choice between these options will also affect the cost.
Longevity
Lasting Investment: Replacing sensors can ensure that your tire pressure monitoring continues to work for many more years.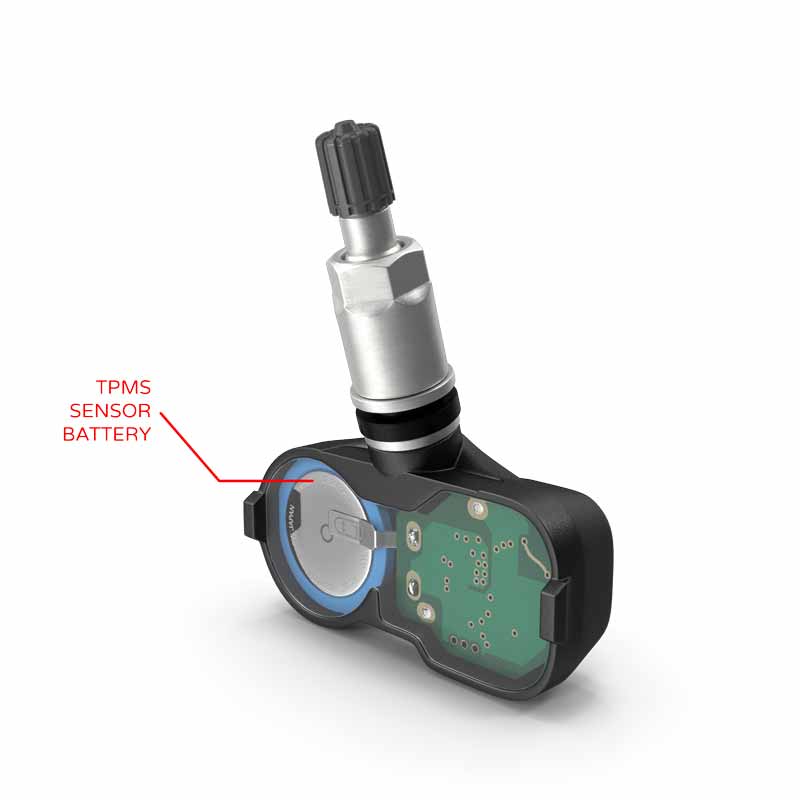 How Many Years Do Tire Pressure Sensors Last?
Typically, tire pressure sensors last around 5 to 10 years.
The battery inside the sensor can wear out, and that's usually what causes them to stop working.
Do I Have to Replace All 4 Tire Pressure Sensors?
You don't always have to replace all 4 sensors at once.
You can replace just the one that's not working.
But if they're all around the same age, it might be smart to replace them all so you don't have to worry about the others failing soon.
You'll save time and possibly labor charges by doing all 4 sensors at once.
Making an Informed Decision
Whether you're considering DIY replacement or weighing the worth of TPMS sensor replacement, the key is to make an informed decision:
Understand Your Abilities: If you're considering DIY, make sure you have the skills and tools needed.
Consider the Costs: Look at all the factors, including price and quality, to decide what's best for your vehicle.
Think About Safety: Never overlook the safety aspects of having functioning tire pressure sensors.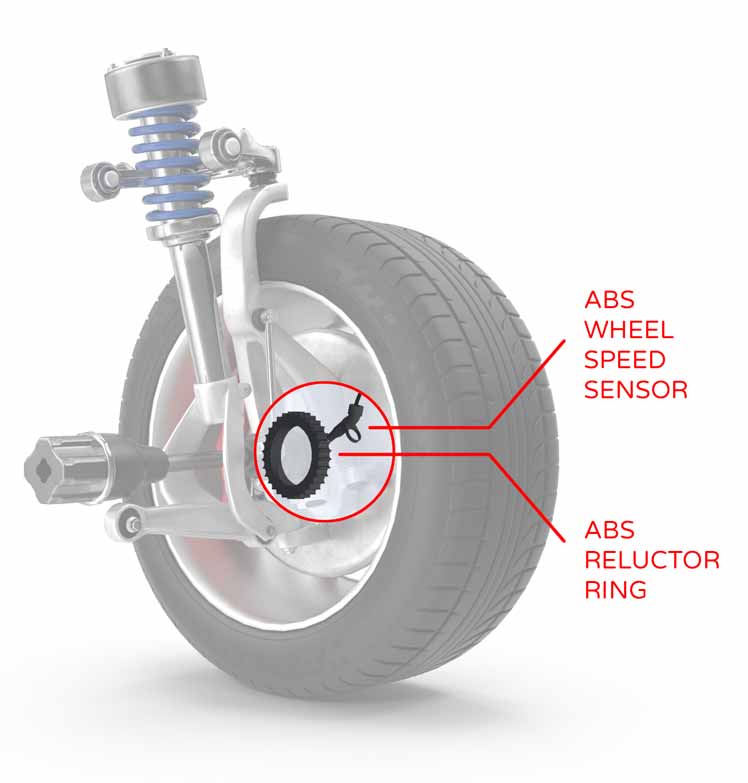 Not All Cars & Trucks Have Sensors In The Tires
When discussing TPMS sensors, it's important to understad that not all vehicles are equipped with the same type of Tire Pressure Monitoring System (TPMS). There are two primary methods for monitoring tire pressure: Direct TPMS and Indirect TPMS. Understanding the difference between these two systems can help you determine what's installed in your vehicle and how it functions.
Direct TPMS
Direct systems is what most people commonly associate with tire pressure monitoring. It includes actual sensors inside each tire that directly measure the tire's air pressure. Here's what you need to know:
Sensors Inside Tires: Direct TPMS uses physical sensors located inside the tires to measure air pressure accurately.
Real-Time Monitoring: It provides real-time feedback on the pressure of each tire.
Battery-Powered: The sensors are battery-powered and have a limited service life. If the tire pressure light flashes when starting your vehicle, this is the sign you need replacement sensors.
Cost: Replacing these sensors can be more expensive, with costs varying based on the make, model, and place of replacement.
Common in Newer or Premium Models: Since Direct systems are more complicated and expensive, they tend to only be used in more expensive vehicles. Also, as the economies of scale have kicked in, these systems are becoming more common in lesser expensive cars and trucks.
Indirect TPMS
Indirect systems, on the other hand, doesn't use physical sensors inside the tires. Instead, it relies on existing wheel speed sensors used by the Anti-lock Brake System (ABS). Here's how it works:
No Physical Sensors in Tires: It calculates low tire pressure based on the speed of the wheels rather than directly measuring air pressure.
Detection of Differences: Indirect TPMS identifies low pressure by detecting differences in wheel rotation. A tire with low pressure will rotate at a different speed compared to a properly inflated tire.
Less Expensive: Since there are no specific sensors to replace in the tires, Indirect TPMS is generally less expensive to maintain.
Common in Older or Base Models: You may find Indirect TPMS in older vehicles or base models where cost savings are a priority.
Resources
Below are some links you may find helpful when learning about tires
Final Thoughts
Understanding the differences between OEM and aftermarket tire pressure monitoring system sensors, the costs associated with various places like Discount Tire, Walmart, Costco, and Firestone, and even the possibility of DIY replacement, empowers you to make an informed decision. Whether you opt for the exact quality of OEM sensors or the potential savings of aftermarket ones, what matters most is choosing the option that aligns with your needs, budget, and vehicle requirements.
In the end, tire pressure sensors aren't just about monitoring tire pressure; they're about ensuring a smooth and secure driving experience. Investing time to understand your options and make the right choice can lead to long-term satisfaction and safety on the road.
Good luck and happy motoring.