Imagine you're about to set off on a road trip, and just as you're start your car, the low tire pressure warning light pops up on your dashboard. You check the pressures but everything seems fine! One of the tire pressure sensors isn't reading correctly. 
Tire Pressure Sensor Not Reading Correctly

When a tire pressure sensor is not reading correctly, it's often due to a malfunction in the TPMS system, battery issues, physical damage, or environmental factors. Addressing this problem promptly is essential for safe driving and proper vehicle maintenance.
In this article, we'll dive into the world of Tire Pressure Monitoring Systems (TPMS), exploring why they might not read correctly and how to address these issues. From understanding the basics to driving with a faulty sensor and recognizing the costs and causes of malfunction, this guide offers valuable insights for car owners and drivers alike.
Let's take a closer look.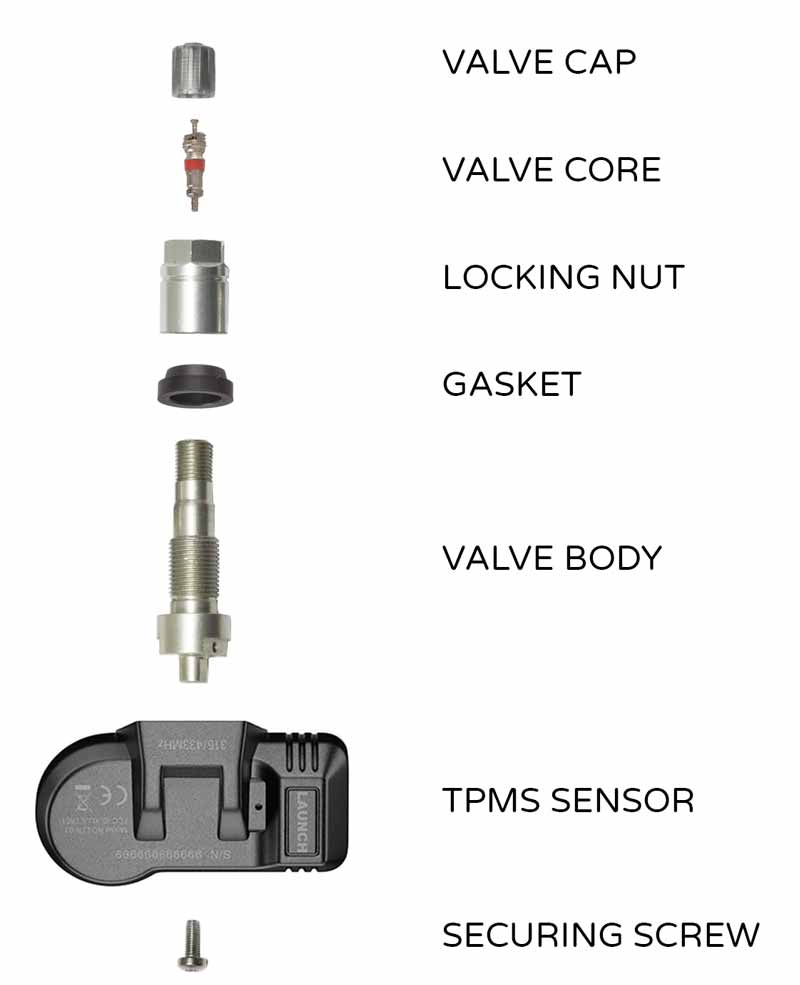 Understanding the Basics of TPMS
Tire Pressure Monitoring System, or TPMS for short, keeps an eye on the air pressure inside your tires. The right amount of air in your tires helps your car drive smoothly and can even save you money on gas. Plus, it makes driving safer. Let's dive into how it all works.
How Does TPMS Work?
Sensors in the Tires: These sensors are located inside your tires, and they measure the pressure. Think of them as mini weather stations, but instead of checking if it's going to rain, they see if your tires have enough air.
Sending the Information: Once the sensors measure the pressure, they send this information to the car's computer. It's like they're saying, "Hey, everything's good here!" or "Uh-oh, something's not right."
Warnings When Needed: If the sensors notice that the pressure is too low or too high, they'll tell the car's computer. The computer then lights up a warning symbol on your dashboard. It's the car's way of saying, "You should take a look at this!"
Different Types of TPMS
Believe it or not, there's more than one kind of TPMS. Here's a quick look at the two main types:
Direct TPMS: This system uses actual pressure sensors in each tire. They're right there in the action, measuring the pressure directly.
Indirect TPMS: This type doesn't measure the tire pressure itself. Instead, it looks at how the tires are rotating and makes guesses about the pressure. It's a bit like figuring out how full a water balloon is by bouncing it around.
Why Keeping an Eye on Tire Pressure Matters
You might be thinking, "It's just air; how important can it be?" But tire pressure is a big deal! Here's why:
Safety: Having the right pressure helps you control the car better. It's like wearing shoes that fit just right; everything feels more comfortable and secure.
Saving Money: Proper tire pressure means your tires wear down more slowly, and your car uses fuel more efficiently. It's like getting more miles out of every gallon of gas.
Being Earth-Friendly: By using less fuel, you're also being kinder to the environment. Think of it as doing a little bit extra to help our planet.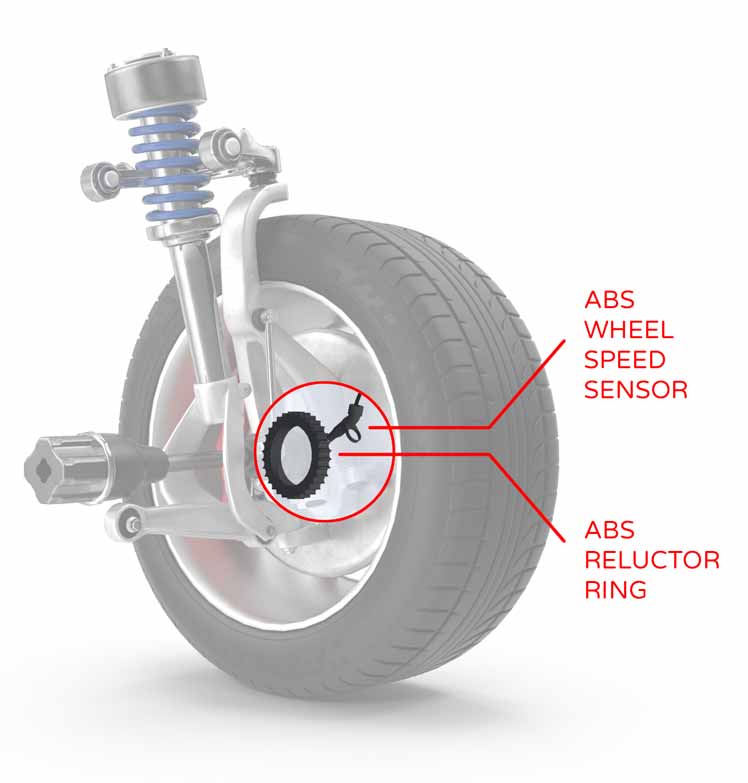 Common Problems with TPMS
TPMS Not Reading One Tire
Possible Causes
Dead Sensor Battery: Just like your TV remote, the sensors have batteries that can run out. If one goes dead, the sensor goes silent.
Damage to the Sensor: Sometimes, bumps and bangs can break a sensor. If it's damaged, it can't send any information.
Interference: Other electronic gadgets can sometimes mess with the sensors' signals. It's like trying to talk on the phone in a noisy room.
Solutions
Check the Sensor: A professional can look at it and see if it's broken or needs a new battery.
Reset the System: Sometimes, all it takes is turning the system off and on again, like restarting a glitchy computer.
Avoid Interference: Make sure there's nothing in the car messing with the sensors' signals.
TPMS Reading Wrong Pressure
Possible Causes
Faulty Sensor: If a sensor is acting up, it can send the wrong information.
Changes in Weather: Cold weather can make tire pressure drop, and hot weather can make it rise. The sensors might get confused by sudden changes.
How to Fix It
Verify the Pressure: Using a manual tire pressure gauge, you can check the tire yourself to see if the reading is off.
Take It to a Pro: Sometimes, it's best to let a professional take a look and fix any problems.
Can a Tire Pressure Sensor Give a False Reading?
The answer is yes, sensors can sometimes get it wrong.
Check the Pressure Manually: If you ever think the reading is off, you can always check it yourself.
Ask a Professional for Help: If you're not sure, take your car to someone who knows TPMS inside and out. They can set things straight.
Why Does My Car Say Low Tire Pressure When Tires Are Fine?
This is a situation that can stump many drivers. Your car's TPMS warning light is on, but the tires look just fine. Let's see what might be going on:
TPMS System Alerting There's a System Fault
Flashing Warning Light on Startup: Many cars and trucks have a TPMS warning light that will flash for a minute or so when you start the car, and then stay on. This isn't telling you that the tire pressure is low; it's a sign that something's up with the TPMS itself. It can be easy to confuse this with a low tire pressure alert, but they're actually two different things.
A Slow Leak
Pressure Drops Later On: The pressure might be fine when you check it, but a slow leak could cause it to drop later on. It's a tricky problem that might need a closer look.
How to Handle It
Understand the Warning Light: If the light flashes and then stays on, it's likely signaling a fault in the TPMS system, not low tire pressure.
Inspect the Tires for Slow Leaks: Check for anything that might cause a slow leak or have a professional take a look.
Consult a Professional for TPMS Issues: If you suspect a fault in the TPMS system itself, it's best to let a professional check it out and fix it.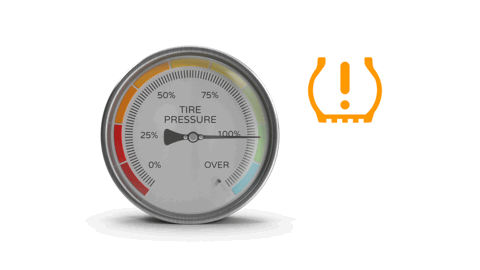 Can You Drive with a Faulty Tire Pressure Sensor?
Driving with a faulty tire pressure sensor is a bit like driving with a broken speedometer. You can still drive, but you're missing some important information that helps you make safe choices.
Short Term: It's Usually OK
Not a Direct Threat: A faulty sensor doesn't directly affect how the car drives. It's more about not having the right information.
Keep an Eye on the Tires: You'll have to be more careful about checking the tires yourself since the TPMS isn't doing its job.
Long Term: Not Recommended
Potential for Problems: Without the TPMS to warn you, you might miss a problem with your tire pressure, and that can lead to bigger issues down the road.
Is It Bad to Drive with a Faulty Tire Pressure Sensor?
Yes, in the long run, it's not a good idea. Here's why:
Lack of Early Warning: Modern tires have stiffer sidewalls that make it very difficult to notice problems. The TPMS is there to give you an early heads-up if something's wrong. Without it, you might not notice a problem until it's too late.
Safety Concerns: Proper tire pressure helps you control the car and avoid accidents. Without the TPMS, you're missing a tool that helps keep you safe.
Potential Legal Issues: In some places, having a functioning TPMS might be required by law, so driving with a faulty one could get you into trouble.
What to Do If Your TPMS Is Faulty
If you find yourself dealing with a faulty TPMS, here's what you should do:
Check Your Tires Regularly: Since the TPMS isn't doing its job, you'll have to step in and check the tire pressure yourself.
Consult a Professional: Don't just ignore a faulty TPMS. Take your car to a professional who can figure out what's wrong and fix it.
Consider the Risks: Understand the risks of driving without a working TPMS and make responsible choices.
Autel MX Universal Aftermarket TPMS Sensor
How Much Does It Cost to Replace a TPMS Sensor?
Replacing a TPMS sensor is a necessary investment for your car's safety. Here's a breakdown of the costs:
Parts and Labor
The Sensor Itself: Costs between $50 and $100 per sensor.
Installation: The labor might run you another $50 to $100.
Total Cost: You're looking at $100 to $200 to replace one TPMS sensor.
Replacing All Four Sensors
Why Replace All Four?: If one sensor's battery is dead or dying, the others may not be far behind. Replacing all four at once ensures consistency and might save you time and money in the long run.
Total Cost for All Four: Expect to pay around $400 to $800 for all four sensors, including installation.
The Importance of Proper Maintenance
Avoid Unexpected Costs: Regular check-ups can help you catch problems early.
Stay Safe: A working TPMS helps you stay informed about your tire pressure.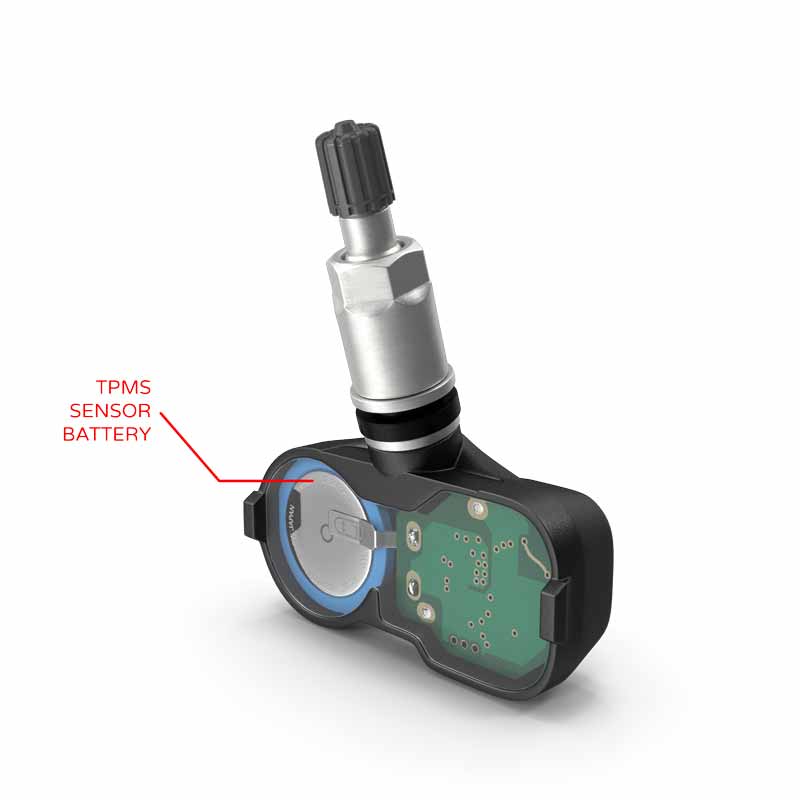 What Causes Tire Pressure Sensors to Malfunction?
Knowing why these sensors might stop working helps you avoid problems and stay safe on the road.
Battery Issues
Battery Life: A sensor's battery can last 5 to 10 years. When it dies, the sensor stops working.
Recommendation to Replace All Four: If one sensor's battery is dying, the others are likely the same age and might die soon too. Replacing all four at once can be a smart move.
Physical Damage
Bumps and Bangs: Hitting things can break a sensor.
Corrosion: Rust or corrosion can cause issues.
Environmental Factors
Extreme Temperatures: Very hot or cold weather can cause problems.
Moisture: Water inside the sensor can lead to malfunction.
Resources
Below are some links you may find helpful when learning about tires
Final Thoughts
Tire Pressure Monitoring Systems (TPMS) are crucial for both the safety and efficiency of your vehicle. From understanding how they work to recognizing when something's wrong, being informed about your TPMS can prevent unexpected issues and costly repairs. Whether it's a false reading, a malfunctioning sensor, or the need to replace all four sensors, knowing what to do can make all the difference.
While TPMS issues may seem daunting at first glance, they don't have to be. With a little knowledge and regular maintenance, you can keep this essential system in top shape. Remember, it's not just about avoiding a warning light on your dashboard; it's about maintaining your vehicle's safety, performance, and longevity. When in doubt, consult with a professional, and never underestimate the importance of proper tire care.
Good luck and happy motoring.