Imagine you've just grabbed a new TPMS (tire pressure monitoring system) sensor to install, expecting a smooth experience, only to find it's not reading at all. Don't worry; understanding why a new TPMS sensor might not be reading and how to troubleshoot it is easier than you think!
New TPMS Sensor Not Reading

If a new TPMS sensor is not reading, it may be due to incorrect positioning of the TPMS tool while taking a reading, interference from aftermarket rims, or outdated TPMS tool software. Ensuring proper positioning, compatibility with rims, and regular TPMS tool updates often solves this issue.
In this article, we will explore everything you need to know about TPMS sensors, from understanding how they work to maintaining them properly. We will also delve into the frequently asked questions and provide step-by-step tips for troubleshooting problems, specifically focusing on the challenges related to new TPMS sensors.
Let's take a closer look.
Autel MX Universal Sensor
Tips for Reading TPMS Sensors
There could be several reasons for trouble reading a sensor, but don't worry; the following tips can help you identify and fix the problem.
Proper Positioning When Reading the Sensor
Positioning Matters: Make sure to read the sensor at the sidewall of the tire, not from other positions. The sensor is read and activates with low radio frequency, so incorrect positioning might cause interference.
Aftermarket Rims: Be aware that some aftermarket rims can affect tire readings. Make sure your rims are compatible with your TPMS system.
Holding the Tool Properly: Ensuring that you are holding your TPMS tool properly to the tire is crucial for an accurate reading.
Updating Your TPMS Tool
Why Update?: New sensors, new vehicles, programmable sensors, and new relearn procedures are always being released. Updating your TPMS tool ensures you have the latest vehicle and sensor coverage.
Checking for Updates: Navigate to the SETTINGS menu on your TPMS tool to check for the latest software update. Compare it to the latest update notes online.
TPMS Tool Updating Challenges: Questions like how often updates are released, how they are made known, whether a PC or removable media like an SD card is needed, and if an internet connection is required can make updating a challenge.
Wireless Updates to the Rescue: With a proper wireless internet connection and correct tool configuration, updates can occur automatically. This ensures you always have the latest updates, giving you a significant advantage in today's TPMS service environment.
Autel MaxiTPMS Tool
Relearning TPMS Sensors
"Relearning" or pairing TPMS sensors with your car's computer is essential to ensure they're communicating correctly. This process might vary depending on the vehicle's make and model, but here's a general idea of how to make sure sensors are aligned with your car's system:
1. Consult Your Owner's Manual:
Your car's owner's manual will likely have specific instructions for synchronizing or relearning the TPMS sensors. Follow these instructions carefully, as they are tailored to your particular vehicle.
2. Use a TPMS Relearn Tool:
Some vehicles require a special tool to synchronize the sensors with the car's computer. This tool can usually be purchased at an auto parts store or online. It communicates with the vehicle and guides you through the process, telling you what to do at each step.
3. Drive the Vehicle:
In many cases, simply driving the vehicle for a certain distance or time at a specific speed can allow the new sensors to synchronize with the car's computer. This is part of the relearn process, where the vehicle's system automatically detects and aligns with the new sensors.
4. Visit a Professional:
If you find that you're having trouble or the above methods do not work, it might be best to take your vehicle to a professional mechanic or tire shop. They have specialized tools and knowledge to properly align the TPMS sensors with your vehicle's system.
5. Avoid Interference:
Make sure there are no electronic devices or other factors that could interfere with the sensors' communication with the car's computer during the alignment process.
6. Confirm Relearn:
Once you've followed the required steps, check your dashboard to make sure the TPMS warning light has turned off. This confirms that the sensors are now paired or "relearned" with the vehicle's computer and are working properly.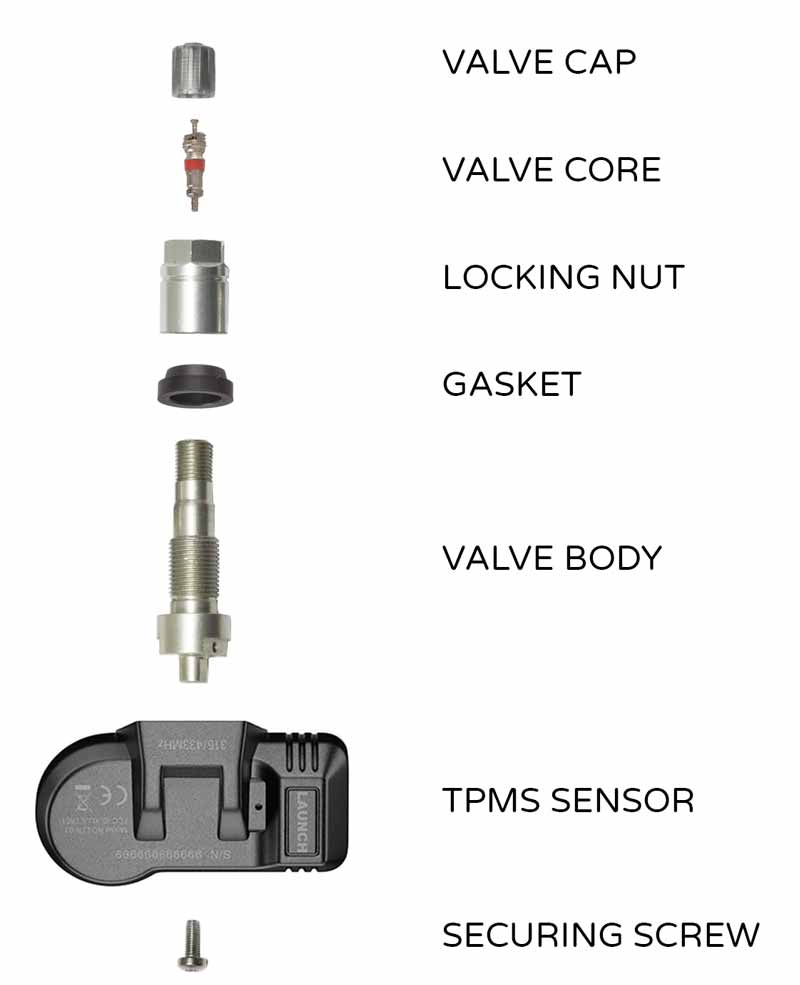 Ensuring Pressure Sensor Compatibility
Your vehicle's TPMS system is designed to work with specific sensors, and using incompatible ones can lead to incorrect readings or even complete failure to read. Here's how to ensure that your pressure sensors are compatible with your specific TPMS system:
Understand Your Vehicle's Requirements
Consult Your Vehicle's Manual: Your owner's manual will provide detailed information about the specific sensors that are compatible with your vehicle's TPMS system.
Check the Manufacturer's Recommendations: Vehicle manufacturers often have lists of compatible sensors available online or through authorized dealers.
Choose the Right Sensors
Opt for OEM (Original Equipment Manufacturer) Sensors: Factory TPMS sensors are designed to work seamlessly with your vehicle's TPMS system and are generally the safest choice.
Avoid Generic or Aftermarket Sensors Without Research: While they may be less expensive, generic sensors might not be compatible with your vehicle. If you choose to go this route, ensure you verify compatibility through careful research or consultation with a professional mechanic.
Professional Installation and Calibration
Consider Professional Assistance: A professional mechanic with experience in TPMS can verify sensor compatibility, install them correctly, and calibrate them to your vehicle's specific requirements.
Use a TPMS Tool Designed for Your Vehicle: Some TPMS tools are designed for specific makes and models, ensuring proper communication between the sensors and the vehicle's TPMS system.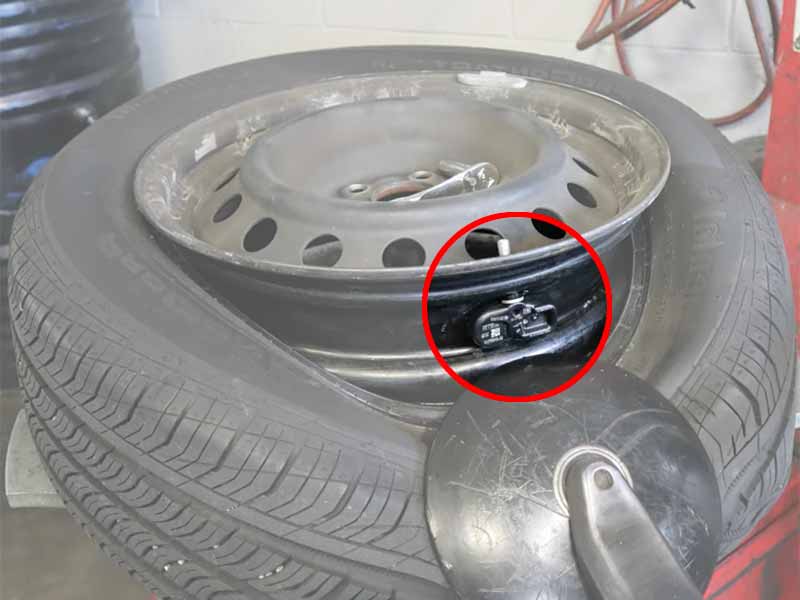 How to Get Your Car to Recognize the New TPMS Sensor
Your car and your new TPMS sensor need to get to know each other. Here's how to make that happen:
Follow the Manual: Your car's manual might have a section on TPMS sensors, telling you exactly how to connect them to your car.
Use a TPMS Scan Tool: Some cars might need a special tool to make everything sync up. If that sounds too tricky, a mechanic can help.
Factors That Affect How Long It Takes for New TPMS Sensors to Work
Once you've got that new sensor in, you might wonder how long it'll take to start working. Well, here's the scoop:
Instant Connection: Most of the time, it'll start working right away.
Some Delay: Occasionally, you might need to drive around a bit, maybe for 20 minutes or so, before everything syncs up.
Troublesome Sensors: Rarely, there might be a bigger problem that needs professional attention.
How to Know if Your TPMS Sensor Is Working Correctly
So you've done the work, but how do you know if everything's good? Here's what to look for:
No Warning Lights: If that TPMS light on your dashboard goes off, you're golden.
Check with a Gauge: Want to be super sure? Check your tire pressure with a gauge, and see if it matches what your car says.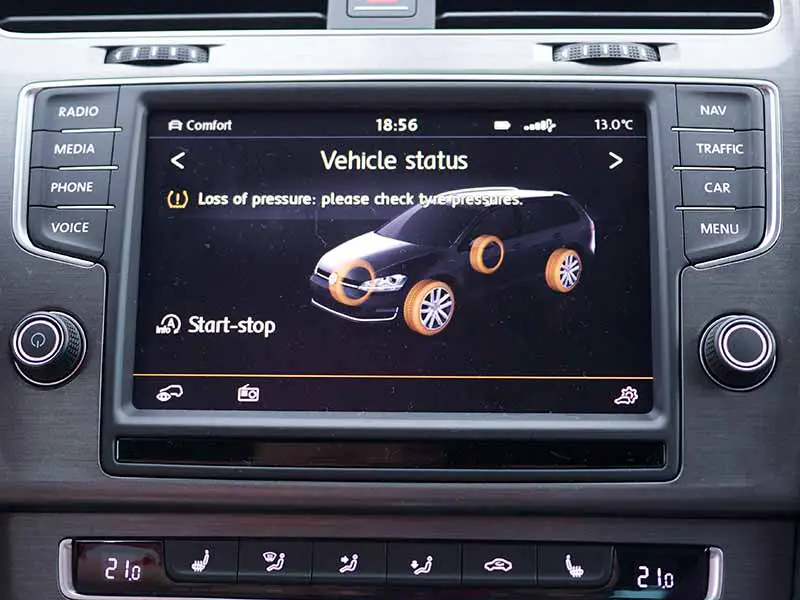 Troubleshooting TPMS Sensor Issues
Identifying When a New TPMS Sensor Is Not Reading
Here's how you can tell something might be off:
Warning Light Stays On: If that little tire-shaped light on your dashboard stays on, something's not right.
Pressure Mismatch: If you check your tire pressure with a gauge and it doesn't match what your car says, your sensor might be acting up.
How Long It Typically Takes for a New TPMS Sensor to Reset
Got a new sensor, but it's not playing nice? You might need to reset it. Here's what you can expect:
Quick Reset: Usually, a TPMS reset happens pretty quickly, sometimes right away.
Driving Time: Sometimes, you might need to drive around for 10 to 20 minutes to give it time to reset.
Get Professional Help if Needed: If things still aren't working, a trip to the mechanic might be in order. They've got the tools and know-how to fix things up.
Solutions for Common Problems
When things don't go as planned, don't worry. Here are some common fixes:
Disconnecting and Reconnecting the Battery: Like rebooting a computer, this can sometimes make everything start working again.
Re-Calibrating: Your car's manual or a TPMS tool might guide you through re-calibrating the sensor.
Check for Damage: If the sensor's damaged, it might need to be replaced.
How TPMS Sensors Are Activated and Paired with the Vehicle's System
Getting your TPMS sensor working right is all about activation and alignment. Here's what that means:
Activation: This is like waking up the sensor so it can talk to your car. Some cars do this automatically; others might need a special tool.
Relearn: This is making sure the sensor is paired with your car's computer. It's like tuning a radio to the right station.
Frequently Asked Questions (FAQs)
Q: How Do I Get My Car to Recognize My New TPMS Sensor?
A: Your car should automatically recognize a new TPMS sensor after it's installed and the car is driven for a short distance. If not, you may need to follow the relearn procedure in your owner's manual or use a TPMS relearn tool. When in doubt, consult a mechanic.
Q: Do New TPMS Sensors Need to Be Turned On?
A: TPMS sensors are generally activated automatically once installed and the vehicle is driven. Some may require a specific activation process using a TPMS tool, depending on the make and model of your vehicle.
Q: How Long Does It Take for New TPMS Sensors to Work?
A: Typically, new TPMS sensors start working immediately or after driving for a short period. The exact time can vary, so refer to your vehicle's manual for precise information.
Q: How Do I Know If My TPMS Sensor Is Working?
A: A functioning TPMS sensor should correctly display your tire pressure on your dashboard or alert you if there's a problem. If the TPMS warning light stays on, or the readings don't match a manual gauge, there may be an issue.
Q: Will Disconnecting My Battery Reset My TPMS?
A: Disconnecting the battery might reset some vehicle settings, but it typically doesn't reset the TPMS sensors themselves. If you're having TPMS issues, it's best to follow the troubleshooting steps specific to your vehicle or seek professional help.
Q: How Are TPMS Sensors Activated?
A: Activation usually occurs automatically through driving, but some vehicles might require a TPMS tool or specific steps as outlined in the owner's manual.
Q: Can I Replace TPMS Sensors Myself?
A: While it's possible to replace TPMS sensors yourself, it can be a complex process that requires specific tools and knowledge. If you're not comfortable with this task, it's wise to seek help from a professional mechanic.
Q: How Often Should I Check My TPMS Sensors?
A: It's a good practice to visually check the valve stems monthly, compare dashboard and manual tire pressure readings quarterly, and have a professional inspect the system annually.
Resources
Below are some links you may find helpful when learning about tires
Final Thoughts
In the world of vehicle safety, TPMS sensors play a crucial role in monitoring tire pressure, but encountering issues like a new TPMS sensor not reading can be frustrating. The good news is that understanding proper positioning of the TPMS tool as it relates to the sensor, recognizing the importance of regular TPMS tool updates, and being aware of potential challenges with aftermarket rims can make troubleshooting this problem much simpler.
Whether you're dealing with a brand-new sensor or maintaining an existing one, the guidelines and insights shared in this article can serve as a valuable reference. By following these tips and keeping abreast of the latest updates in TPMS technology, you can ensure that your vehicle's tire monitoring system remains reliable and effective, contributing to your overall safety on the road.
Good luck and happy motoring.