You've found the perfect set of aftermarket wheels that will give your car that unique look and performance boost you've been dreaming of. But what about the TPMS sensors? How do the new wheels affect the system monitoring your tire pressure? Dive into the world of Tire Pressure Monitoring Systems (TPMS) and aftermarket wheels, where safety and style meet.
Changing Wheels With Tire Pressure Sensors

Changing wheels with Tire Pressure Monitoring Systems (TPMS) may require special considerations. If the new wheels are compatible with the existing TPMS sensors, they can be transferred; if not, new sensors must be installed.
In this article, we will demystify TPMS, diving into how it contributes to vehicle safety, the legal requirements, costs, maintenance, and what to know when changing wheels. Whether you're a driver or a car enthusiast, this guide has you covered.
Let's take a closer look.
Explanation of TPMS
Tire Pressure Monitoring Systems, or TPMS for short, are pretty important gadgets in your car. Let's dive into why they matter and what they do:
What It Does: TPMS keeps an eye on your tire pressure. If the pressure gets too low, a little light on your dashboard pops on to tell you something's not right.
Why It's Important: Driving with the wrong tire pressure can be dangerous. It can make your car handle poorly and even lead to accidents. TPMS helps you avoid these problems by giving you a heads up if something's off with your tires.
Types of TPMS
There are two main types of TPMS, and each one has a unique way of doing its job. Let's explore these:
Direct TPMS
How It Works: Direct TPMS uses sensors inside each tire that measure the actual pressure. If any of your tires get low on air, the sensors send a signal to your car's computer, and the warning light comes on.
Pros:

Very accurate
Can tell you exactly which tire is low

Cons:

More expensive to repair or replace
Requires special tools to service
Indirect TPMS
How It Works: Indirect TPMS doesn't measure the tire pressure directly. Instead, it uses the car's anti-lock brake system (ABS) to see how fast the tires are spinning. If a tire is low on air, it will spin differently, and the system picks up on that change.
Pros:

Less expensive to maintain
Easier to service

Cons:

Not as accurate as direct TPMS
Can't tell you which specific tire is low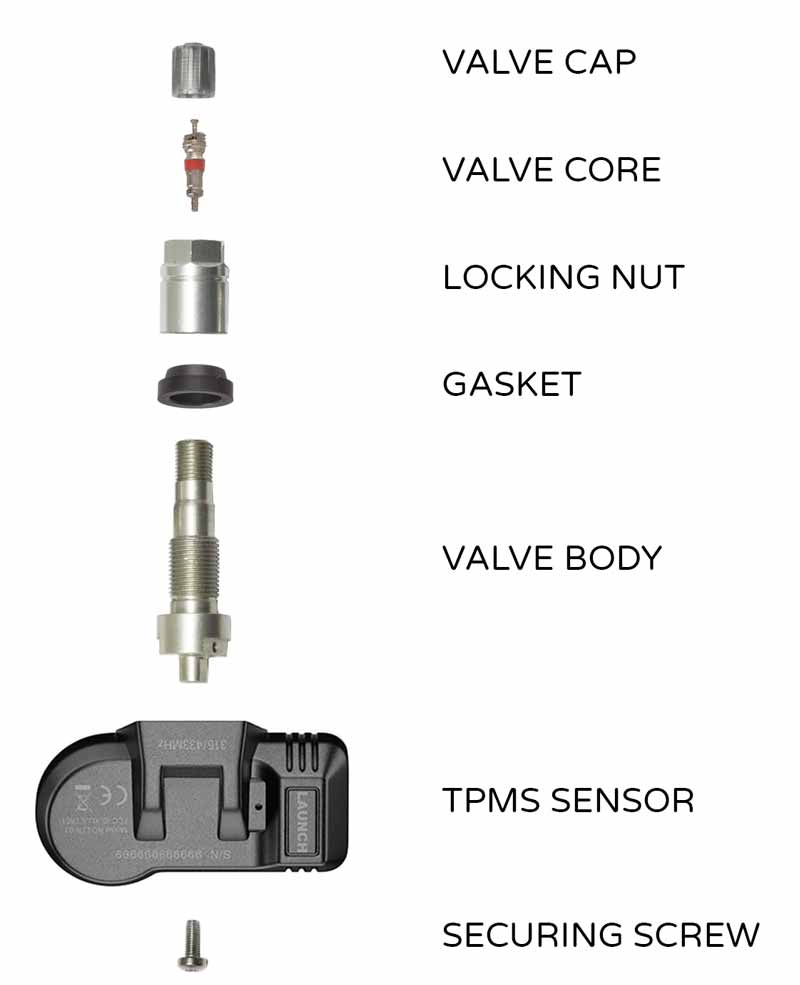 Do You Need to Replace TPMS With New Wheels?
When you're getting new wheels, you might wonder if you need to replace the TPMS as well. Here's what you need to know:
Keeping the Old TPMS: If your TPMS is in good shape, you often can transfer it to the new wheels. This is like moving your favorite seat cover to a new chair.
Getting New TPMS: Sometimes, the TPMS sensors might be worn out or not fit the new wheels. In that case, you'll need new ones.
Always Check: It's a good idea to ask the professionals who are changing your wheels what they recommend. They'll know what's best for your car.
How to Transfer TPMS Sensors to New Wheels
Transferring TPMS sensors to new wheels isn't something everyone can do at home. But here's a general idea of how the process goes:
Remove the Old Wheels: This involves taking off the tires and getting to the TPMS sensors.
Take Out the Sensors: The sensors are carefully removed so they can be used again.
Put Sensors in the New Wheels: The sensors are installed in the new wheels, making sure they fit right.
Check Everything: Before putting the new wheels on, everything is checked to make sure it's working as it should.
This is a job for the professionals, so it's best to let them handle it. But now you know what's happening behind the scenes!
Installing TPMS Sensors on Aftermarket Wheels
What if you're getting wheels that didn't originally come with your car? Can TPMS sensors be installed on them? You bet! Here's how:
Choose the Right Sensors: Not all TPMS sensors are the same, so the right ones need to be chosen for your new wheels.
Proper Installation: The sensors are carefully installed to make sure they'll work with the new wheels.
Test the System: The TPMS system is tested to make sure everything is talking to each other and working right.
Rely on the Experts: This is another job that's best left to the professionals. They have the tools and know-how to make sure everything's done right.
Autel MX Universal TPMS Sensor
TPMS Sensor Replacement Cost
Wondering how much it might cost to replace those TPMS sensors? Let's break down what might affect the price:
Type of Sensors: Direct TPMS sensors are usually more expensive than indirect ones. It's a bit like choosing between name-brand and off-brand cereal.
Labor Costs: The people who install the sensors need to be paid for their time, and this adds to the cost.
Vehicle Make and Model: Different cars might need different types of sensors, and that can change the price too.
General Price Range: Usually, you can expect to pay anywhere from $50 to $250 per sensor, depending on all these factors.
Is Getting New TPMS With New Wheels More Cost-effective?
Here's a common question: Is it cheaper to get new TPMS sensors when you're getting new wheels, or should you transfer the old ones? Let's explore:
Transferring Old Sensors: If your old sensors are still in good shape, moving them to the new wheels could save you some money. It's like keeping your old phone case when you get a new phone.
Getting New Sensors: If the old sensors are worn out or don't fit the new wheels, you'll need new ones. This might be more expensive upfront but could save you trouble down the road.
Ask the Experts: Your mechanic or tire shop can help you decide what's the best choice for your car and your wallet.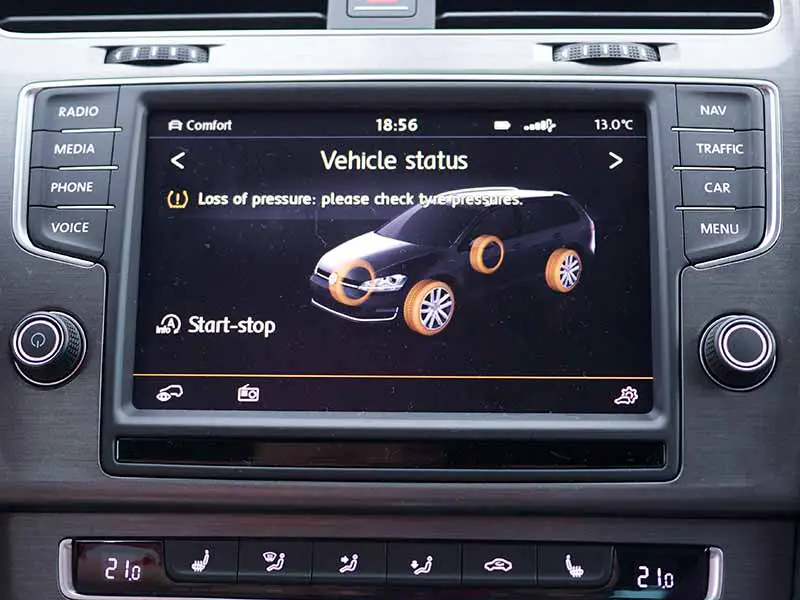 Maintenance and Common Issues
Taking care of your TPMS isn't as tough as you might think. It's kind of like taking care of a pet; a little attention goes a long way. Here's what you can do:
Check the Warning Light: If that TPMS light comes on, don't ignore it! It's telling you something's wrong.
Regular Service: When you take your car in for regular check-ups, the mechanics can keep an eye on your TPMS too.
Avoid DIY Fixes: TPMS is a complex system, so leave repairs to the professionals.
Know Your Tires: Keep track of your tire pressure and how your tires feel on the road. That way, you'll know if something doesn't seem right.
Troubleshooting Common Problems
Sometimes TPMS might act up. Here's what you might run into and what to do about it:
Warning Light Won't Go Off
Check Tire Pressure: Sometimes the solution is as simple as adding a little air to your tires.
Visit the Mechanic: If the light stays on, it's time to let a professional take a look.
TPMS Light is Blinking
Could Be a Sensor Problem: A blinking light might mean a sensor is failing.
See the Experts: Again, this is a job for the pros. They'll figure out what's wrong and fix it.
New Tires or Wheels and TPMS Isn't Working
Did the Sensors Fit?: If you've gotten new wheels, the TPMS sensors might not be compatible.
Time for a Check-up: A mechanic can diagnose the issue and get your TPMS back on track.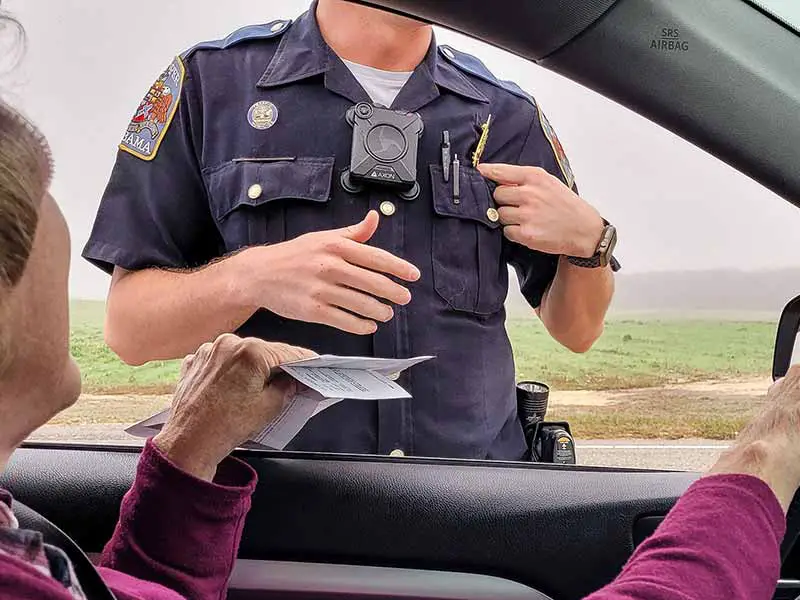 Safety and Legal Considerations
TPMS isn't just a convenience feature in your car; it's a critical component in ensuring the safety of your vehicle. Let's dive into how it helps:
Preventing Tire Failure: By monitoring the tire pressure, TPMS can alert you if there's a significant drop in pressure. This can prevent tire failure, which could lead to accidents.
Improving Handling: Proper tire pressure ensures that your car handles the way it's supposed to. TPMS makes sure that your tires are inflated just right, so your vehicle's handling stays sharp.
Enhancing Fuel Efficiency: Believe it or not, correct tire pressure can also improve fuel efficiency. TPMS helps in maintaining that pressure, so you get the most miles out of every gallon.
Reducing Wear and Tear: TPMS helps in maintaining optimal pressure, which means less wear and tear on your tires. That's not just good for your wallet; it's good for safety too.
Legal Requirements for TPMS
Depending on where you live, there might be legal requirements related to TPMS. Here's what you might need to know:
United States: Since 2008, all new passenger vehicles sold in the U.S. are required to have TPMS. It's not just a good idea; it's the law.
European Union: Similar to the U.S., the EU has made TPMS mandatory for all new passenger cars since November 2014.
Other Regions: Other countries and regions might have their own rules and regulations about TPMS. It's wise to check with local authorities or your car dealer to know what applies to your vehicle.
Resources
Below are some links you may find helpful when learning about tires
Final Thoughts
The Tire Pressure Monitoring System (TPMS) is more than just a technological convenience; it's a vital safety feature that plays a significant role in your vehicle's performance and efficiency. From understanding how TPMS works to its role in vehicle safety, its maintenance, the cost of sensor replacements, and what to do when changing wheels, we've unraveled the complexity of this essential system.
Remember, whether it's a legal requirement in your region or a safety consideration for your family, TPMS is your silent partner on the road. By paying attention to it and understanding its various aspects, you'll be well-equipped to keep your journey smooth and secure. Happy driving!
Good luck and happy motoring.