Ever had that annoying tire-shaped warning light glare at you from the dashboard, only to find that the air pressure in your tires is perfectly fine when you check it manually? You're not alone, and the culprit could be a faulty Tire Pressure Monitoring System (TPMS) sensor.
How To Tell If Your Tire Pressure Sensor Is Bad

A bad Tire Pressure Monitoring System (TPMS) sensor can result in inaccurate tire pressure readings, leading to poor vehicle performance and safety risks. Signs of a faulty sensor include a persistent or intermittent TPMS warning light, inconsistent pressure readings, and failure to alert about low tire pressure.
In this article, we'll explore what a tire pressure sensor is, how to identify if yours is faulty, and the steps you can take to fix it. We'll also cover how to test the sensor's battery and how to reset the system once you've made repairs.
Let's take a closer look.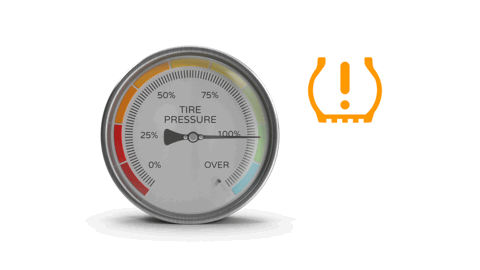 Signs Your TPMS Sensor Might Be Bad
If you've ever seen a warning light shaped like a tire illuminate on your dashboard, that's your tire pressure sensor at work. However, sometimes this warning light doesn't mean there's a problem with your tire pressure—it could indicate that the tire pressure sensor itself is malfunctioning. Here are some signs that your tire pressure sensor might be bad.
Common Symptoms of a Faulty Tire Pressure Sensor
Constant Warning Light: If the TPMS warning light stays on even after you've adjusted your tire pressure, the sensor might be faulty.
Intermittent Warning Light: A warning light that comes on and off could also indicate a sensor issue, especially if the tire pressure is correct.
No Warning Light: If you've manually checked and found low tire pressure but the TPMS isn't alerting you, the sensor could be bad.
Inaccurate Pressure Readings: If the TPMS reports pressure that's significantly different from a manual gauge, the sensor may need replacement.
Underlying Causes of Tire Pressure Sensor Failure
Battery Issues
Limited Lifespan: The battery in a tire pressure sensor generally lasts between 5-10 years. Once it's out of juice, the sensor won't function properly.
Cold Weather: Battery performance can degrade in extremely cold conditions, leading to sensor malfunctions.
Physical Damage
Accidents and Impacts: A minor accident or even hitting a pothole can damage the tire pressure sensor.
Corrosion: Over time, the metal parts of the sensor can corrode, especially in areas where road salt is used.
Electronic Interference
Signal Jamming: Other electronic devices or even key fobs can sometimes interfere with the TPMS sensor's signal.
Software Glitches: Like any electronic device, TPMS sensors are not immune to software issues that can cause malfunctions.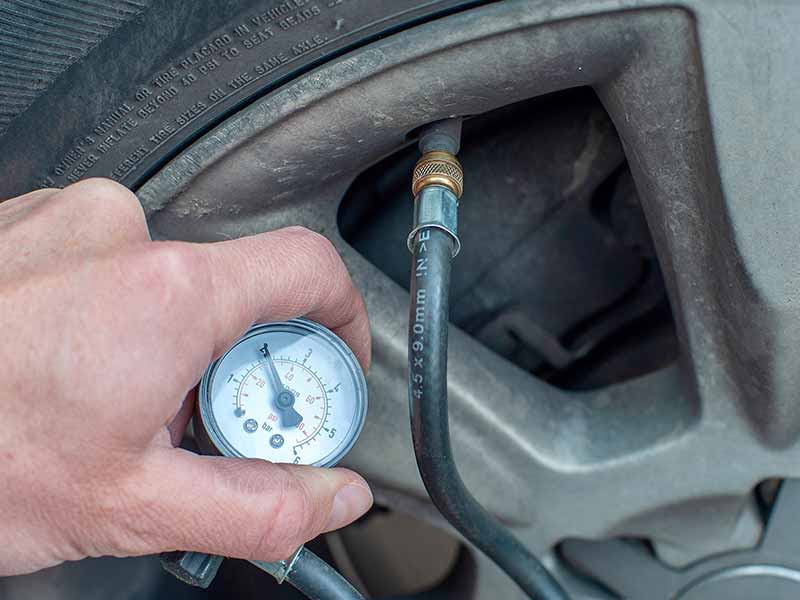 How to Tell Which Tire Pressure Sensor is Bad Without a Scanner
Determining which tire pressure sensor is malfunctioning can be a bit tricky, especially if you don't have specialized scanning tools. However, there are some DIY methods and tricks that can help you identify the faulty sensor.
Basic Visual Inspection
Check for Physical Damage: Sometimes, tire pressure sensors can be visibly damaged. Look for signs of corrosion, cracks, or other physical wear.
Tire Condition: A tire that is consistently losing air could be linked to a bad sensor.
Using the Process of Elimination
Check Tire Pressure Manually
Use a Reliable Gauge: Start by manually checking the air pressure in all tires using a reliable tire pressure gauge.
Compare Readings: If one tire's pressure is significantly different from the others but the TPMS isn't alerting you, that could be the bad sensor.
Rotate Tires
Switch Positions: If you suspect a particular sensor is bad, try rotating the tires.
Monitor Changes: If the TPMS warning light follows the tire you moved, it's likely that the sensor on that tire is the problem.
Advanced DIY Methods
Reset and Relearn
Consult Your Manual: Some vehicle manuals provide a "relearn" procedure for the TPMS system.
Follow Steps: By following this procedure, you may be able to reset the sensors, making it easier to identify the faulty one.
Use of Secondary TPMS System
Portable TPMS: Some aftermarket TPMS systems can be temporarily installed to cross-verify the readings from your built-in TPMS.
Compare Data: If the portable system shows different readings than your built-in TPMS, you can identify which sensor is giving incorrect information.
When to Seek Professional Help
Persistent Issues: If you've tried these methods and still can't identify the bad sensor, it's time to consult a professional.
Advanced Diagnostics: Some issues may require specialized equipment and expertise to diagnose and fix.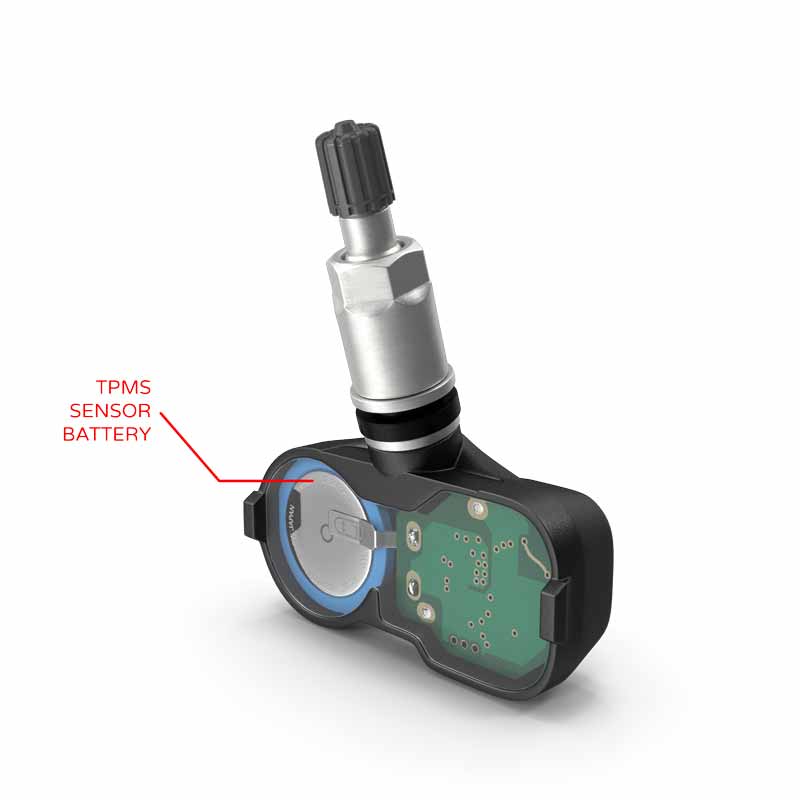 How to Test a Tire Pressure Sensor Battery
The battery is the lifeblood of your tire pressure sensor. Without a functioning battery, the sensor can't monitor tire pressure or communicate with your vehicle's computer. Knowing how to test the battery can save you from unexpected sensor failures and ensure your vehicle remains safe on the road.
Indicators of a Weak Battery
Before diving into testing methods, it's essential to recognize the signs that might indicate a weak or dying battery:
Intermittent Alerts: If your TPMS warning light flickers or comes on and off sporadically, it could be due to a weak battery.
Delayed Readings: A lag in the TPMS alert after a significant change in tire pressure might indicate a low battery.
No Alerts: If the TPMS fails to alert you about low tire pressure, the battery could be completely dead.
Methods for Testing TPMS Sensor Battery
Visual Inspection
Battery Indicator: Some modern TPMS sensors have a built-in battery indicator. Check your vehicle manual to see if this feature is available.
Scanner Tools
Advanced Scanners: Some advanced TPMS scanner tools can check the battery status.
Battery Level Indicator: These tools often have a battery level indicator that shows the remaining battery life.
Use of Multimeter
Access Sensor: You'll need to remove the tire to access the TPMS sensor for this method. You will also need to open the sensor housing which is not usually designed to be serviced.
Set Multimeter: Set your multimeter to test DC voltage.
Test Points: Attach the multimeter leads to the sensor's battery terminals.
Read Voltage: A healthy battery should read around 3 volts. Anything significantly lower indicates a weak battery.
What to Do if the Battery is Low or Dead
Battery Replacement: Some TPMS sensors allow for battery replacement. However, this is often a complex task that might require professional help.
Sensor Replacement: In many cases, it's more practical to replace the entire sensor unit, especially if it's old or shows signs of wear.
When to Seek Professional Assistance
Complexity: If you're not comfortable performing these tests, it's best to consult a professional.
Unclear Results: If the test results are inconclusive or you're unsure about the readings, professional testing is advisable.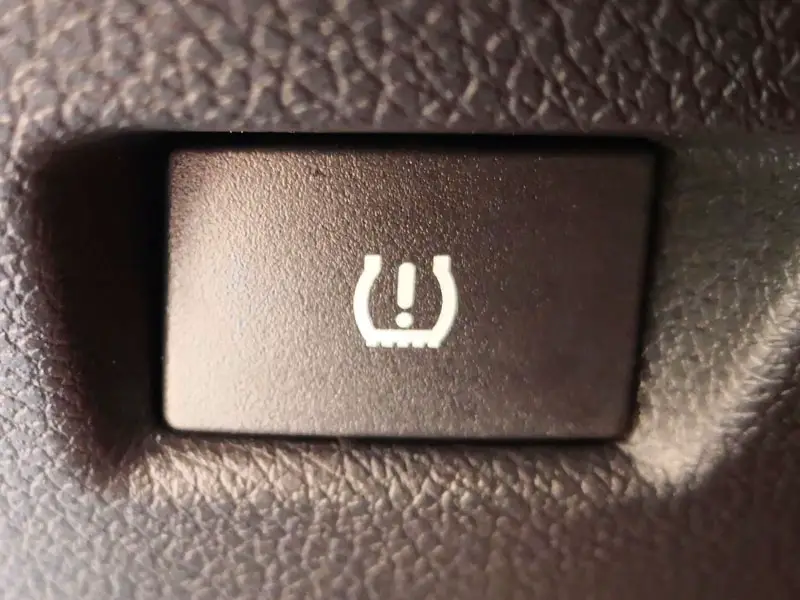 Tire Pressure Sensor Fault Reset
Once you've identified and fixed a tire pressure sensor fault, the final step is to reset the tire pressure monitoring system. This ensures that the system is calibrated correctly and will provide accurate readings moving forward.
When is a Reset Necessary?
After Battery Replacement: If you've replaced the TPMS sensor battery, a reset is usually required.
After Sensor Replacement: Installing a new sensor will definitely require a system reset.
Software Updates: If the TPMS software has been updated, a reset is often needed to apply the changes.
Methods for Resetting TPMS
Manual Reset
Consult Your Manual: Your vehicle's manual will likely have instructions on how to manually reset the TPMS.
Common Steps: This often involves turning the ignition on and off a certain number of times or pressing a reset button on the dashboard.
Using a Scanner Tool
Connect the Tool: Plug your TPMS scanner tool into the OBD-II port.
Navigate to Reset Option: Use the tool's menu to find the TPMS reset option.
Follow On-Screen Instructions: The tool will guide you through the reset process.
Professional Reset
Dealership or Auto Shop: If you're not comfortable resetting the TPMS yourself, or if the system is particularly complex, a professional can handle it for you.
Precautions During Reset
Avoid Multiple Resets: Performing multiple resets in quick succession can sometimes confuse the system.
Ensure Correct Tire Pressure: Before resetting, make sure all tires are inflated to the correct pressure to ensure accurate calibration.
Follow All Steps: Skipping steps or rushing through the process can result in an incomplete reset.
Confirming a Successful Reset
TPMS Light: The tire pressure light should turn off after a successful reset.
Scanner Tool Confirmation: If you're using a scanner tool, it will usually confirm that the reset was successful.
Manual Pressure Check: Perform a manual tire pressure check to ensure the TPMS readings are accurate.
When to Seek Professional Help
Unsuccessful Reset: If you've attempted a reset and the TPMS light remains on, consult a professional.
Uncertainty: If you're unsure about any step in the reset process, it's better to seek professional assistance.
Resources
Below are some links you may find helpful when learning about tires
Final Thoughts
Understanding tire pressure sensors is crucial for ensuring both your safety and your vehicle's performance. 
From recognizing the signs of a faulty sensor to knowing how to fix it and reset the system, being proactive can save you both time and money. Whether you're a DIY enthusiast or prefer professional help, this guide arms you with the knowledge you need to keep your TPMS in top shape and your tires at their optimal pressure.
Good luck and happy motoring.