People ask us all the time, "Can I buy my own tires and have them installed?" You can buy tires online and have them installed almost anywhere. But we think we can give you a couple of tips to help you choose between your local tire shop and big chains like Discount Tire, Firestone, or Pep Boys.
Will A Tire Shop Install Tires Purchased Elsewhere?

Yes, tire shops, including local shops and big chains, will typically install tires purchased elsewhere, as they welcome new business and understand that customers have different preferences.
In this article, we dive into different tire installation choices, such as local shops, big chains, and mobile services. We also chat about costs, convenience, and the benefits of each option when it comes to installing tires from other places.
Let's take a closer look.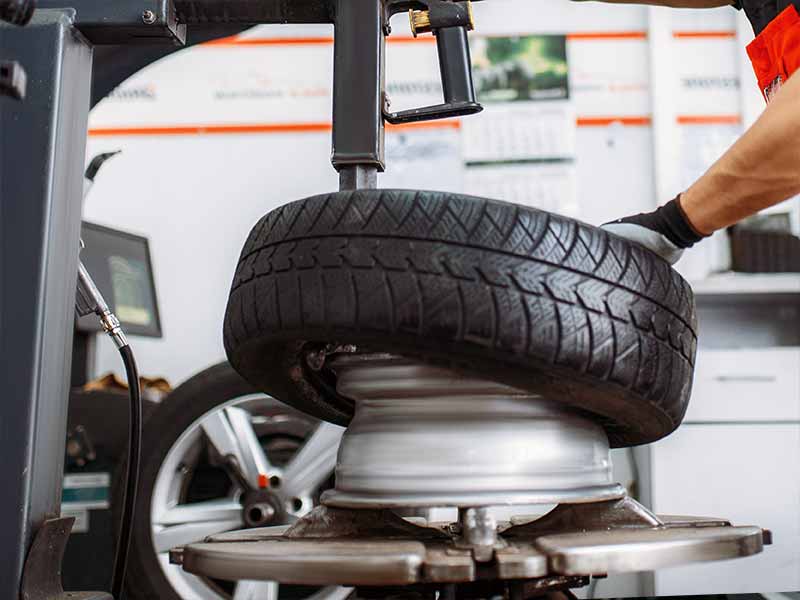 Who Will Mount Tires Purchased Elsewhere?
Local tire shops get that customers like different things and might buy tires from all kinds of places. So, they're usually cool with new business, even if you bought the tires online or at another store. They mostly care about giving great service and keeping their customers happy, which can lead to more business and good word-of-mouth.
You might worry that a local shop wouldn't be thrilled about putting on tires you bought somewhere else. But you usually don't need to stress about that. Tire shops want to offer great service and win loyal customers. They know being flexible and friendly can lead to lasting connections with folks who might come back for other car services later on.
Big chain stores like Discount Tire, Firestone, or Pep Boys also typically take tires from other places for mounting and balancing. But you should check with the specific store ahead of time since policies might be different. Some chain stores might charge a bit more for mounting and balancing tires they didn't sell, but that's not always the case. Just be sure to ask about any extra charges or fees before getting your tires put on.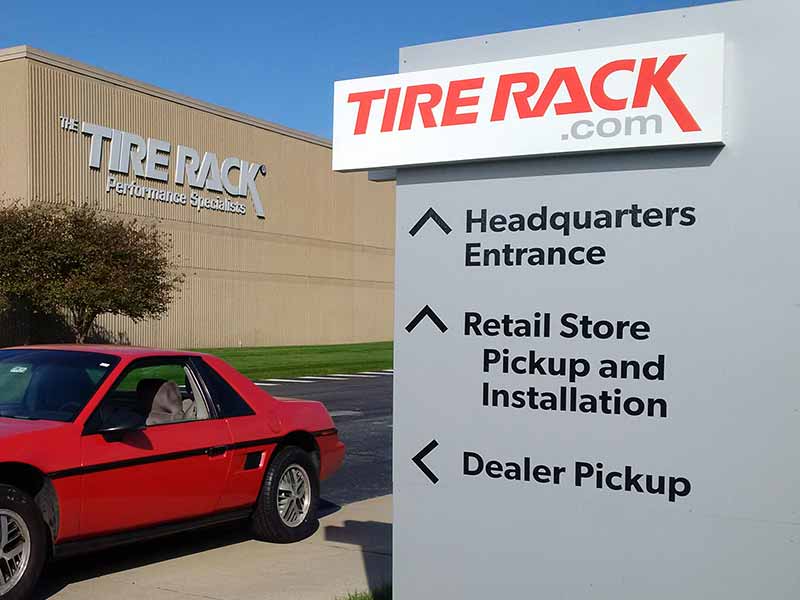 Can You Put Tires On A Car Yourself?
It's possible to put tires on your car yourself, but you need the right tools and equipment. You'll need things like a floor jack, jack stands, a lug wrench, a torque wrench, and a tire mounting and balancing machine. The mounting and balancing machine is a special tool that might be pricey and hard to find for home use.
Putting on tires yourself can take a lot of time and effort, especially if you've never done it before. Mounting and balancing each tire can take a while, and trying to do it without the right tools or know-how might lead to frustration or damage to your tires and wheels. On the flip side, pros can install tires pretty quickly and easily since they're trained and experienced in the process.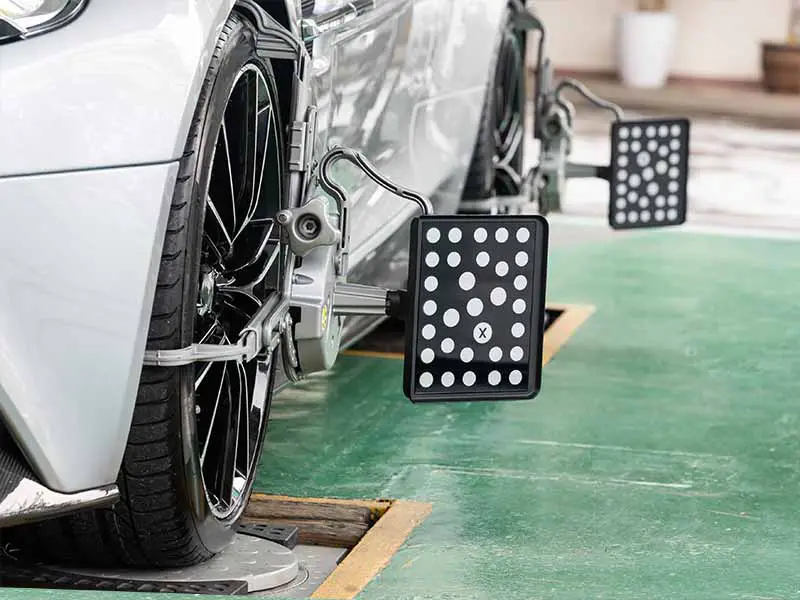 How Much Does It Cost To Mount And Balance 4 Tires?
The price of mounting and balancing 4 tires can change based on who's doing the service and the kind of tires you have. On average, you can expect to pay between $60 and $120 for this service. Some tire shops might charge a set fee per tire, while others might have package deals for mounting and balancing a full set of 4 tires. It's important to understand the pricing before choosing a shop.
Both local tire shops and big chains offer mounting and balancing services, and their prices might be different based on things like overhead costs, regional pricing, and other included services. Local tire shops might have more competitive pricing in some cases, while big chains might have standard rates across their locations. Be sure to compare prices from different places to find the best bang for your buck.
When thinking about the cost of mounting and balancing 4 tires, watch out for extra charges that might apply. These could include fees for tire disposal, valve stem replacement, or wheel weights, which might not be in the original quote. Plus, some tire shops might charge more for mounting and balancing tires bought elsewhere. Be sure to ask about any extra charges ahead of time, so you know the full cost before getting your tires put on.
Buying Tires Online Vs Local
When you buy tires online, you have more choices since online retailers often have a bigger inventory than local tire shops. This means you can find a wider variety of tire brands, sizes, and types, making it easier to find the perfect set of tires for your specific vehicle and driving needs.
Online retailers usually have lower overhead costs than physical stores, so they can offer competitive prices on their products. Plus, you can easily compare prices between different websites to make sure you're getting the best deal on your tires. Online retailers may also have sales, discounts, or promotions that aren't available at local shops.
Buying tires online gives you the convenience of shopping from home or while you're out and about, without needing to visit multiple tire shops in person. Most online tire retailers also offer shipping directly to your home or a nearby tire installation facility, making the whole process easy and hassle-free.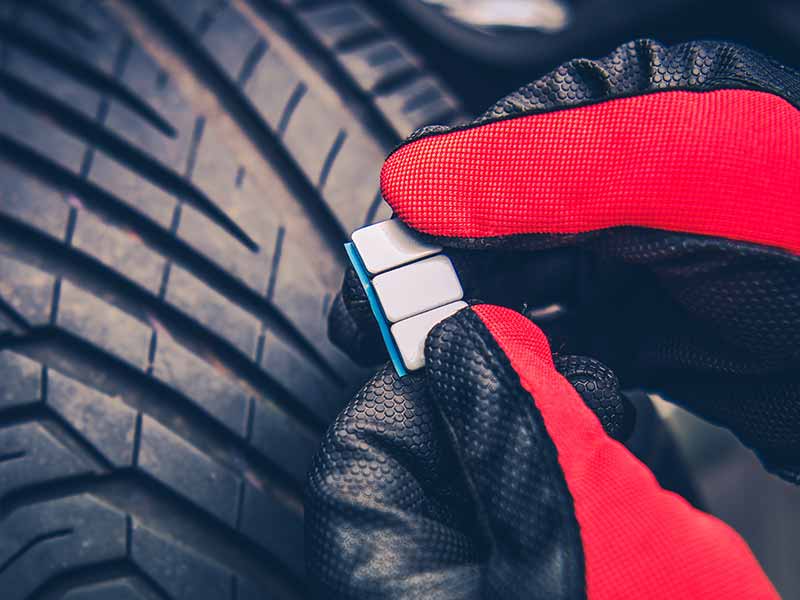 Advantages Of Buying From A Local Tire Shop
Local tire shops often provide more personalized customer service since they can work with you directly to figure out the best tires for your specific needs. They can also give expert advice and recommendations, helping you make a smart decision. Building a relationship with a local tire shop can lead to more trust and a better overall experience.
When you buy tires from a local shop, you're supporting a small business in your community. This helps keep money in the local economy and contributes to the success and sustainability of small businesses.
Purchasing tires from a local shop often means you can have them installed right away, as the tires are already in stock and the shop has the necessary equipment and staff on hand. This can be especially helpful if you need new tires quickly or don't have time to wait for online delivery.
Is It Cheaper To Buy Tires Online?
To figure out if it's cheaper to buy tires online, you need to compare the overall costs linked to each option. While online retailers may have lower prices on the tires themselves, there might be extra expenses to think about, like shipping and handling fees or installation charges.
When buying tires online, you might need to cover shipping and handling fees, which can change based on things like the retailer, the size and weight of the tires, and where you live. Some online retailers offer free shipping or discounted rates, but others might charge quite a bit. Be sure to include these fees in the total cost when comparing prices between online and local options.
Both online and local tire retailers might have sales or discounts on their products, which can affect the final cost. Online retailers might have more frequent promotions or clearance sales, but local shops might also offer special deals or package discounts. It's important to keep an eye on these opportunities and take advantage of any savings you can find.
While online retailers might have lower prices on tires, you'll still need to have them mounted and balanced, which usually requires professional help. When buying tires from a local shop, you might get a discount on installation fees or extra services. But when buying tires online, you'll probably need to find an installation facility that accepts tires from other places, and they might charge higher fees.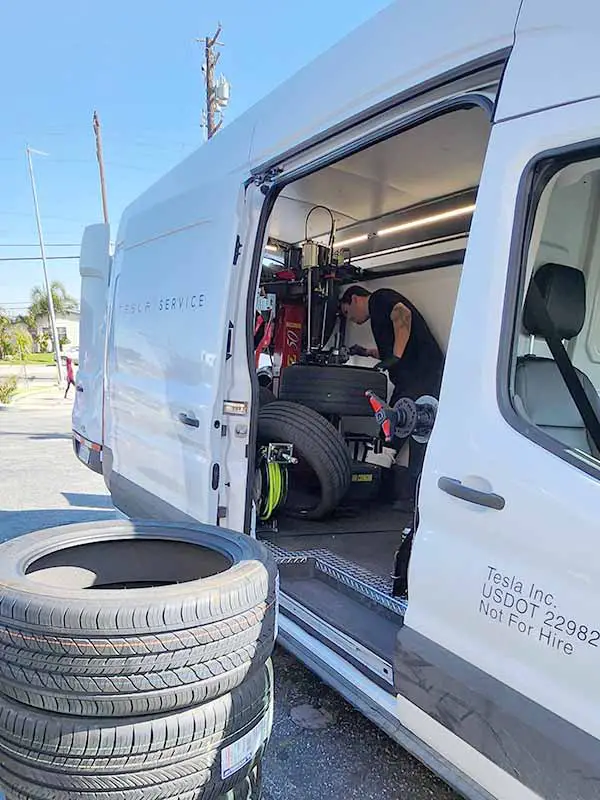 Mobile Tire Installation Services
Mobile tire installation is a handy and efficient alternative to traditional tire installation at a shop. With this service, a professional technician comes to your preferred location (like your home or workplace) with the necessary tools and equipment to mount and balance your new tires on your vehicle. This cool service means you don't have to take your tires to a shop and wait for the installation to be done.
One of the main perks of mobile tire installation is its convenience. You can schedule the service at a time and place that works best for you, without needing to take time off work or change your schedule to fit in a trip to a traditional tire shop. This can save you time and effort, making the tire installation process more manageable and less stressful.
Mobile tire installation services usually offer the same quality as traditional tire shops. The technicians are trained and experienced in mounting and balancing tires and have access to the necessary tools and equipment to complete the job efficiently and accurately. The main difference is the convenience and flexibility of the service, which lets you have your tires installed at your chosen location.
The costs linked to mobile tire installation can vary based on factors like the service provider, where you live, and the type and size of the tires being installed. In some cases, mobile tire installation might be a bit more expensive than traditional tire shop services because of the convenience factor and the need for specialized equipment. However, it's important to compare the costs of both options to figure out which one gives you the best value for your needs.
Resources
Below are some links you may find helpful when learning about tires
Final Thoughts
Both local tire shops and big chain stores are usually happy to mount and balance tires bought from other places. You don't need to worry about any negativity or rudeness, as tire installation professionals understand that people have different preferences and are happy to help.
When comparing the costs of buying tires online or from a local shop, make sure to think about factors like shipping and handling fees, installation charges, and potential discounts or promotions. Keep in mind that the lowest price might not always be the best value, so weigh your options carefully.
Good luck and happy motoring.