A shaky steering wheel can be more than just a minor annoyance; it might be signaling underlying issues with your vehicle. Understanding the root causes can be the key to ensuring your ride remains smooth and safe.
Why Does My Steering Wheel Shake At Low Speeds?

Steering wheel shaking at low speeds is often due to issues with the wheels or tires, such as uneven tire wear or wheel imbalance. Other potential causes include problems with brake rotors, wheel bearings, or steering components.
In this article, we'll delve deep into the details of tires and steering, uncovering the common culprits behind steering wheel vibrations, differentiating between steering wheel shakes and brake pedal pulses, and providing actionable steps to address and fix these unsettling problems.
Let's take a closer look.
The Basics of Steering and Tires
When driving, two essential systems interact seamlessly: the steering mechanism and the tires. To get a grasp of their crucial roles and interactions, we'll explore their foundational elements.
Understanding Steering
Steering is fundamentally about controlling the direction of your vehicle. When you manipulate the steering wheel, various components work in tandem to actualize your input.
Steering Wheel: The primary interface between you and your vehicle. When you turn it, you initiate a chain of events leading to the vehicle's change in direction.
Steering Column: A vital conduit that transmits the rotational force from the steering wheel to the steering mechanism.
Steering Gear: A pivotal component that amplifies the turning motion, making the wheels respond more efficiently to your steering wheel inputs.
Tie Rods: These connect the steering mechanism to the wheels, facilitating a change in the wheels' direction based on the steering input.
The Role of Tires
Tires are crucial for maintaining contact with the road, ensuring traction, stability, and responsiveness. Their health and condition directly influence the steering experience.
Tread: The textured surface of the tire that contacts the road. It's designed for optimum grip, especially under varied conditions like wet roads.
Sidewall: This is the vertical section of the tire. It plays a role in the tire's rigidity and responsiveness.
Air Pressure: Proper inflation is paramount. Tires with inappropriate air levels can hamper performance, fuel efficiency, and the steering experience.
The Symbiotic Relationship
The integration between steering and tires is vital for vehicle safety and efficiency:
Traction and Direction: Effective steering relies on the tires maintaining solid traction. Inadequate tire conditions can impede the precision and effort of steering.
Feedback: The steering system, through the tires, conveys vital information about the road's condition. This feedback informs drivers about the nature of the terrain, enabling them to make safer driving decisions.
Considerations for Optimal Performance
Regularly Check Tire Pressure: Ensuring the correct inflation can significantly enhance the vehicle's steering response and overall driving experience.
Monitor for Uneven Wear: Disproportional tire wear can indicate potential issues with steering or wheel alignment, necessitating a check-up.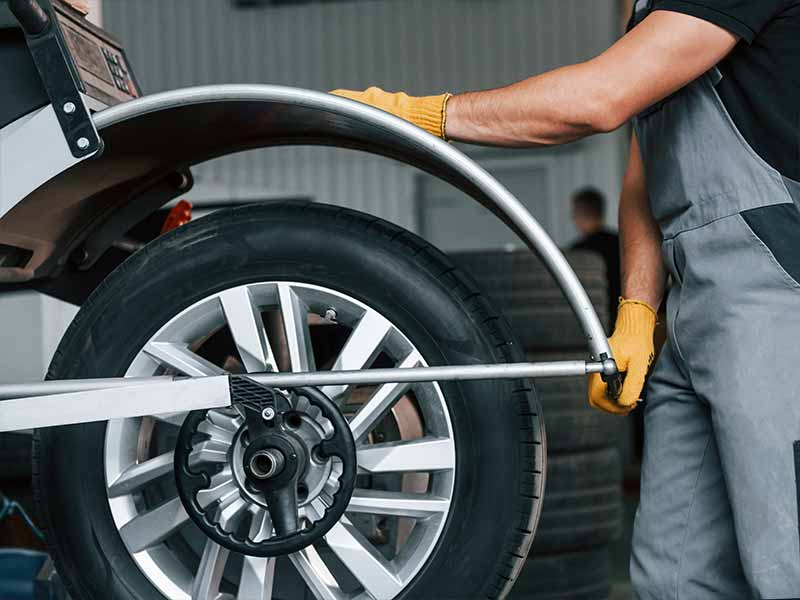 Common Causes of Steering Wheel Shaking
When your steering wheel starts vibrating, it's not just a minor inconvenience; it could signal underlying issues with your vehicle's components. Here's a breakdown of the common causes:
Uneven Tire Wear
Uneven wear on your tires can throw off the balance, causing the steering wheel to shake or vibrate.
Signs: One part of the tire might appear more worn than another. It may look patchy or uneven across the tire's surface.
Impact: This irregular wear can cause imbalances when the wheel rotates, leading to noticeable vibrations, especially at specific speeds.
Brake Rotors and Brake Pads
Your braking system plays an unexpected role in steering wheel shaking. Here's how:
Worn-out Brake Rotors: These are the discs that your brake pads press against to stop the vehicle. If they're uneven or worn out, they might cause the steering wheel to vibrate during braking.
Degraded Brake Pads: Over time, brake pads can wear down unevenly or become damaged. When these pads clamp onto the rotors, they can transmit vibrations through the steering system.
Wheel Bearings
Wheel bearings help the wheels spin smoothly on their axis. However, when they begin to wear out or get damaged:
Signs: A grinding noise when the vehicle is in motion, increasing vibrations as the speed rises.
Impact: Worn bearings can lead to uneven rotation, causing vibrations that can be felt in the steering wheel.
Steering Rack & Steering Gear
These components translate the turning of the steering wheel into the actual movement of the car's wheels.
Issues: Over time, they can wear out or become misaligned.
Impact: A malfunctioning steering rack or gear might not only cause vibrations but also make the vehicle harder to steer.
Tie Rod Ends and Ball Joints
These are essential components of the steering system, ensuring the wheels turn as directed.
Issues: Damage or wear in these parts can cause a lack of stability in the steering mechanism.
Impact: A noticeable looseness in steering and potential vibrations when driving.
Brake Calipers
Brake calipers house the brake pads and play a role in the overall braking system's efficiency.
Issues: Sticking or damaged calipers can lead to uneven pressure when braking.
Impact: This uneven pressure can cause steering wheel shaking, especially when the brakes are applied.
Suspension Components
While primarily ensuring a smooth ride, the suspension system also impacts steering.
Issues: Damaged or worn-out suspension parts can affect wheel alignment and balance.
Impact: This misalignment can cause as steering wheel shakes, particularly at certain speeds.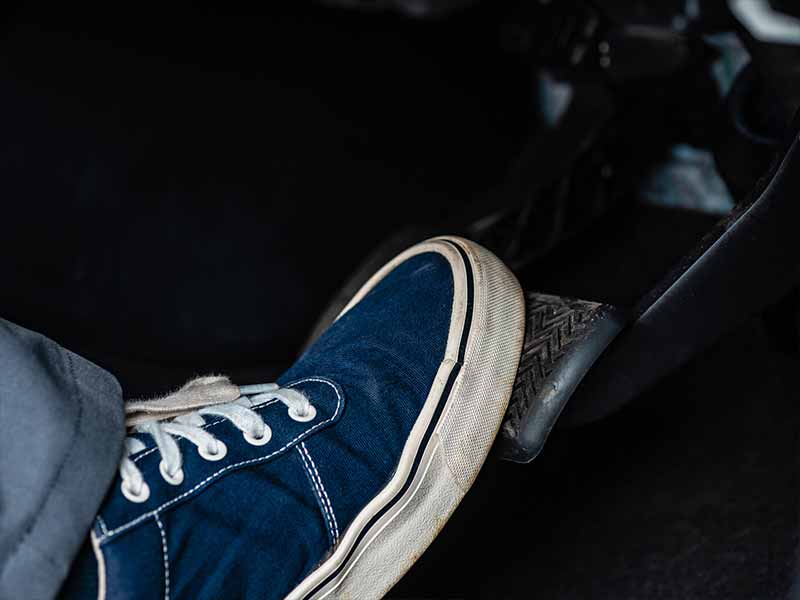 Understanding The Difference
While both play a crucial role in your driving experience, it's vital to discern between steering wheel vibrations and brake pedal vibrations. These two can hint at different issues within your vehicle.
Shaky Steering Wheel
When the steering wheel shakes or vibrates, it's often an indicator of problems related to the wheels or tires. Here's what you should know:
Causes: As discussed earlier, causes can range from uneven tire wear, wheel balance issues, worn-out tie rods, or even problems with the suspension.
Impact on Driving: Steering wheel shakes can reduce your vehicle's responsiveness. This means the car might not react as quickly or accurately to your steering inputs, potentially compromising safety.
Brake Pedal Pulsing
A vibrating brake pedal, on the other hand, is usually more directly related to the braking system of the vehicle. Here's the scoop:
Causes: Commonly, these vibrations result from issues like warped brake rotors, uneven wear of brake pads, or problems with the brake calipers.
Impact on Driving: Vibrations in the brake pedal can reduce the efficiency of your brakes. This means the vehicle might take longer to come to a stop or not brake evenly, which can be concerning, especially in emergency situations.
Distinguishing the Two
So, how can you tell them apart?
When does it occur? If the vibration happens mainly when you're turning or maintaining a specific speed, it's likely the steering wheel. If it's more prominent when braking, then it's probably the brake pedal.
Where do you feel it? If the shaking is felt predominantly in your hands and the steering column, it's steering-related. If it's felt more in the foot, it's related to the brake pedal.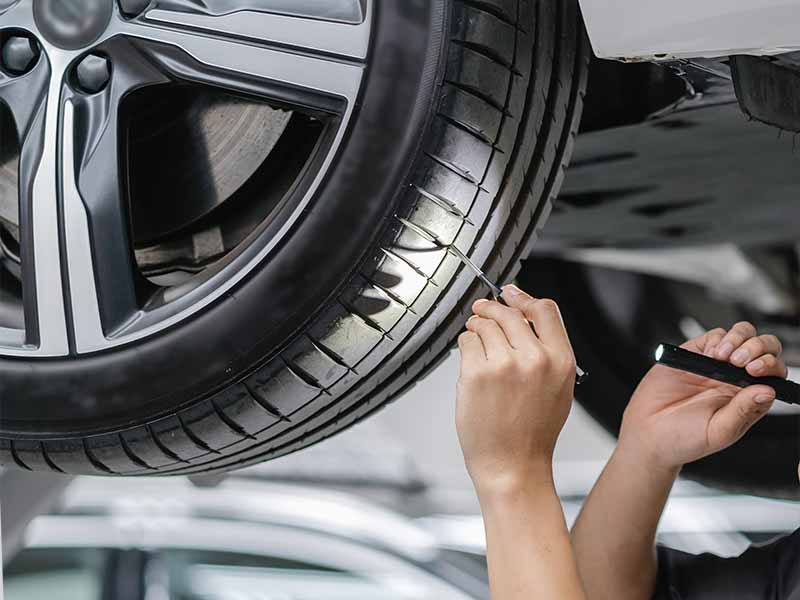 Addressing and Fixing a Shaking Steering Wheel
Experiencing steering wheel shakes can be unnerving, but understanding how to address and rectify these issues can make a world of difference. Here's a step-by-step guide to tackle the problem.
Step 1: Identification
Before jumping into solutions, it's essential to identify the root cause.
Observe When It Happens: Does the vibration occur at specific speeds? Or perhaps when you're braking? Maybe when you're turning? Pinpointing the exact scenario can help narrow down potential causes.
Step 2: Tire Inspection
Many steering wheel vibrations are tire-related.
Check Tire Pressure: Using a tire gauge, ensure each tire is inflated to the manufacturer's recommended pressure. Over or under-inflated tires can lead to vibrations.
Inspect for Uneven Wear: Look at the tread of each tire. If one tire shows more wear than the others or has patchy wear patterns, it could be the culprit.
Wheel Balancing: If the wheels aren't balanced, they can cause vibrations. Consider having them professionally balanced at an auto shop.
Step 3: Examine the Braking System
As the braking system can influence steering vibrations, give it a once-over.
Inspect Brake Rotors: Check for signs of wear, warping, or damage. If they're not in good shape, consider replacing them.
Brake Pads: Ensure they're wearing evenly and replace them if they're nearing the end of their lifespan.
Step 4: Steering & Suspension System Check
The steering and suspension systems play a pivotal role in your car's handling.
Tie Rods & Ball Joints: These parts ensure smooth steering. If they're worn out, you may experience vibrations or shaky steering.
Suspension Components: Damaged or worn-out suspension parts can lead to vibrations. Consider a professional inspection if you suspect any issues here.
Step 5: Seek Professional Help
If you've gone through the previous steps and still can't identify or solve the issue:
Visit a Mechanic: Sometimes, it takes a professional's eye to spot less apparent issues. They have specialized tools and expertise to diagnose and rectify the problem.
Prevention is Key
Lastly, remember that regular maintenance is essential.
Routine Check-ups: Regularly inspect your tires, brakes, and steering components. Early detection of issues can prevent more significant problems down the road.
Drive with Care: Avoiding potholes, not overloading the vehicle, and being mindful of your driving environment can reduce the wear and tear on your vehicle's components.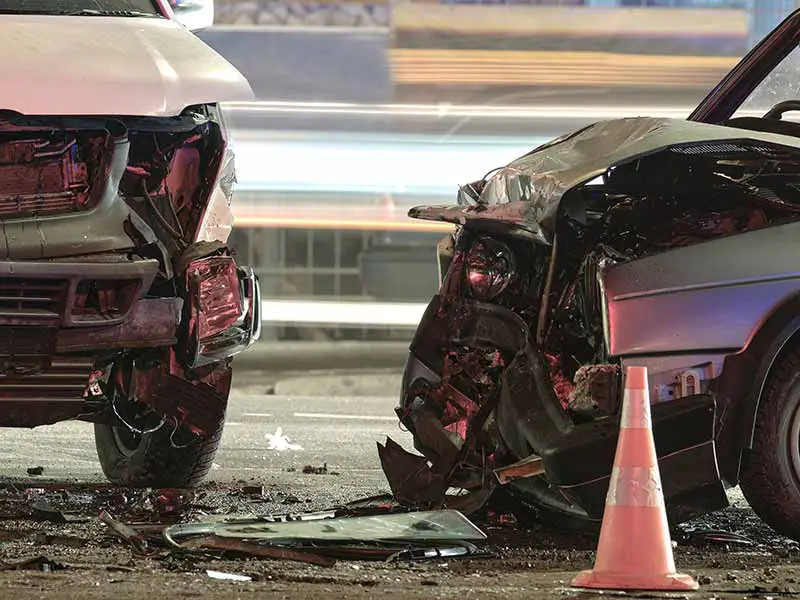 Is It Safe to Drive with a Shaky Steering Wheel?
When confronted with a shaky steering wheel, one of the first questions many drivers ask is about safety. Let's unpack this concern.
The Short Answer: It Depends
While a slight vibration might not be immediately hazardous, persistent or intense shaking can be a sign of more severe underlying issues. It's essential to address any unusual behavior from your vehicle.
Minor Vibrations
These are often due to minor issues like:
Slightly Imbalanced Wheels: Maybe one of your tires lost a balancing weight.
Minor Tire Wear: A bit of uneven wear isn't uncommon, especially if you haven't rotated your tires in a while.
Safety Concern: While these minor issues might not pose an immediate threat, they can escalate over time if not addressed.
Intense Shaking or Wobbling
If the shaking is strong or your steering feels loose or unresponsive:
Serious Suspension Issues: Damaged struts or shocks can be a concern.
Major Tire Problems: Severely uneven wear, a damaged tire, or a significant loss of tire pressure can be culprits.
Critical Steering Component Failures: Problems with tie rods, ball joints, or the steering rack can lead to significant shaking.
Safety Concern: These situations can be hazardous. Intense shaking can reduce vehicle control, increasing the risk of accidents.
What Should You Do?
Immediate Response: If the shaking starts suddenly, especially at high speeds, slow down safely, and pull over when it's safe to do so.
Check Visible Issues: Sometimes, the problem might be evident, like a visibly flat tire.
Seek Professional Assistance: If the cause isn't clear or if you're not comfortable assessing it yourself, get the vehicle checked by a mechanic before driving long distances or at high speeds.
Prevention and Maintenance
The best way to ensure safety is through proactive measures:
Regular Vehicle Check-ups: Make it a habit to have your vehicle inspected regularly. This way, potential issues can be caught before they escalate.
Pay Attention to Changes: If your car starts behaving differently, like developing a new sound or vibration, don't ignore it. These could be early warning signs.
Resources
Below are some links you may find helpful when learning about tires
Final Thoughts
A shaky steering wheel, especially at low speeds, isn't something to brush aside. Predominantly stemming from issues related to wheels, tires, and braking components, such problems can point to underlying concerns that deserve attention. 
From uneven tire wear, imbalanced wheels, to problems with brake rotors and steering components, there are multiple factors at play. To ensure a safe and smooth driving experience, it's important to routinely inspect your vehicle, address any unusual symptoms promptly, and seek professional advice when in doubt.
Good luck and happy motoring.