Is Road Force Balancing just another auto-shop upsell or could it actually be the secret sauce to banish those pesky vibrations in your steering wheel and make your drive as smooth as butter? If you're curious to understand if this advanced tire balancing service is the upgrade your car tires have been waiting for, you're in the right place.
What Is Road Force Balancing?

Road Force Balancing is an advanced tire balancing method that measures both the wheel and tire assembly for irregularities and imbalance.

Unlike regular or high-speed balancing, it mimics the actual forces and conditions your tires experience on the road, offering a more precise and comprehensive solution to your car's vibration problems.
In this article, we'll delve into what Road Force Balancing is, how it's different from other types of tire balancing, what those puzzling numbers mean, and where to get this service done. Most importantly, we'll help you answer the crucial question: Is Road Force Balancing worth it?
Let's take a closer look.
What is Road Force Balancing?
Road Force Balancing is a specialized method used to make sure your tires and wheels are perfectly balanced. Unlike regular balancing, it takes road force—the pressure your tire puts on the road—into account. By doing this, Road Force Balancing ensures your tires are not just balanced but also exert even force on the road.
How Does Road Force Balancing Work?
Road Force Balancer Machine
A road force balancer is the key equipment used in this process.
It's more advanced than a regular tire balancing machine.
It spins your tire and wheel assembly while also pressing a roller against it to simulate the force it would feel on the road.
The Balancing Process
Initial Check: The road force balancer checks for imbalances in the wheel and tire assembly first.
Simulating Road Force: A roller applies pressure to the tire, simulating road force.
Measuring Variance: The machine measures how much the road force varies around the tire.
Adjustments: Based on these measurements, the machine gives recommendations for adjustments.
Key Aspects of Road Force Balancing
Match Mounting: This involves matching the high point of the tire with the low point of the wheel. It's a way to offset minor imbalances.
Radial Runout: As mentioned before, this is the wobble in your tire. Road force balancing can correct issues related to radial runout, providing a smoother ride.
How Does It Differ From Regular Balancing?
Depth of Analysis: Regular balancing only checks for imbalances in the tire and wheel assembly. It doesn't consider road force, which is crucial for a smooth ride.
Precision: Road force balancing is more precise. It helps identify even the minor issues that can affect ride quality.
Correction Method: Regular balancing adds weights to the wheel to correct imbalance. Road force balancing often involves match mounting and sometimes even suggests tire replacement for optimal results.
Why Should You Choose Road Force Balancing?
Highly Accurate: It gives a detailed analysis of the state of your tire and wheel assembly.
Smoother Ride: It ensures your tires are rolling smoothly and you're not feeling excessive vibrations through your steering wheel.
Longevity: Helps in extending the lifespan of your tires by ensuring even wear.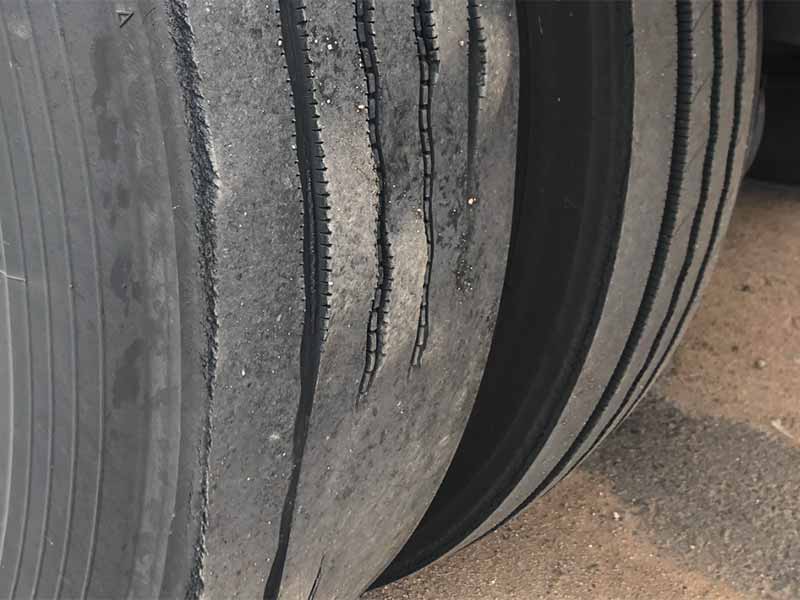 Why Is Road Force Balancing Important?
Understanding why Road Force Balancing is important involves looking at the benefits it brings to the table. Here are the core benefits that set it apart:
Smoother Ride: Road force balancing ensures that your tires are rolling smoothly on the road, reducing the vibrations you feel while driving.
Improved Safety: This method ensures your tire and wheel assembly is perfectly balanced, enhancing your vehicle's grip on the road and making it safer to drive.
Extended Tire Life: By preventing uneven tire wear, Road Force Balancing can extend the lifespan of your tires, saving you money in the long run.
Breaking Down the Benefits
Comfort Factor: Rolling Smoothly
Road force balancing ensures that all the tires are working together perfectly, making your ride smoother.
A smoother ride increases comfort and decreases driver fatigue, especially on long journeys.
Safety Considerations: Steering Wheel and Grip
An unbalanced tire can cause your steering wheel to vibrate, making it harder to control your car.
Road force balancing significantly reduces these vibrations, offering you better control and thus increasing safety.
Economic Value: Uneven Tire Wear
An imbalanced tire will show signs of uneven tire wear much faster than a balanced one.
Replacing tires can be expensive, and uneven wear can mean you have to replace them sooner.
Road force balancing can actually save you money in the long run by extending the lifespan of your tires.
Special Cases: When is it Crucial?
New Tires: Whenever you get new tires, Road Force Balancing is highly recommended to start off on the right foot.
After Repairs: If you've had a tire repaired due to a puncture or any other damage, it's a good idea to get it Road Force Balanced to make sure it's still in optimal condition.
High-Performance Cars: If you drive a high-performance or luxury car, Road Force Balancing can be particularly beneficial for maintaining a top-notch driving experience.
Measuring Success: Road Force Balancing Measures
Road force balancers provide specific numbers that show how balanced your tire and wheel assembly is.
These measures help technicians decide what corrective actions are needed, such as match mounting or adding weights to the wheel assembly.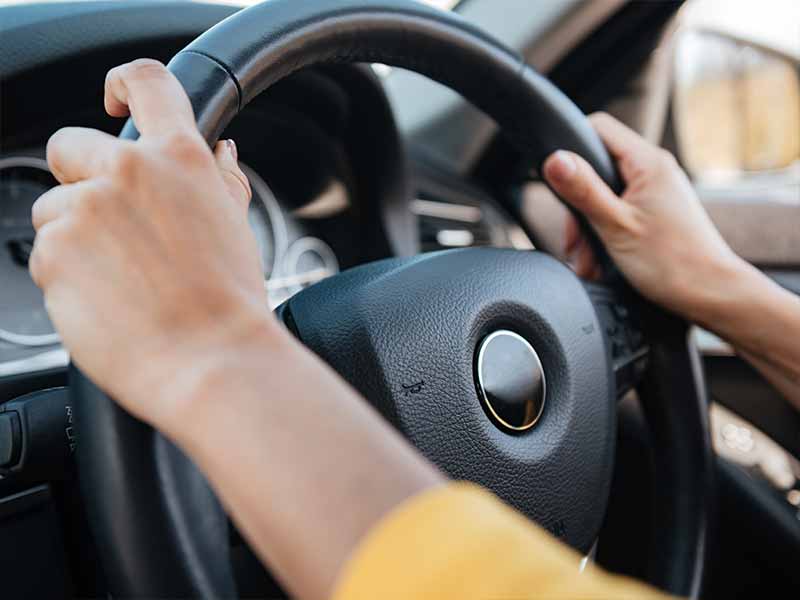 Road Force Balancing vs High-Speed Balancing
When it comes to balancing your tires, you'll often hear about two main methods: Road Force Balancing and High-Speed Balancing. Both aim to achieve a smooth and safe ride, but they are not the same. Let's break down the differences and understand when each one is suitable.
Methodology: How They Work
High-Speed Balancing
Uses a machine that spins the tire and wheel assembly at a high speed.
Aims to balance the assembly by identifying and correcting any imbalances.
Technicians usually add weights to the wheel to achieve balance.
Road Force Balancing
Uses a more advanced machine, the road force balancer, which simulates road conditions while spinning the tire.
Also considers road force in addition to balance.
May recommend match mounting or other adjustments for a balanced and smooth ride.
Key Differences
Scope of Analysis: High-Speed Balancing focuses solely on balance, whereas Road Force Balancing considers both balance and road force.
Precision: Road Force Balancing is generally more precise due to its comprehensive nature, capturing minor issues that High-Speed Balancing might miss.
Cost: High-Speed Balancing is generally less expensive, but it may not resolve all issues, especially subtle ones related to road force.
Special Cases: When to Choose Which
Regular Cars: For most passenger cars, High-Speed Balancing is usually sufficient for a decent driving experience.
High-Performance or Luxury Cars: For these types of vehicles, Road Force Balancing is often recommended for optimal performance and comfort.
Problematic Vibrations: If you're experiencing vibrations that regular balancing can't fix, it's worth trying Road Force Balancing.
Which Method Is More Precise?
For Wheel and Tire Assembly: Road Force Balancing is generally considered more precise for the entire wheel and tire assembly because it accounts for both balance and road force.
For Regular Checks: High-Speed Balancing might be sufficient for routine maintenance, but it may not catch subtle issues that Road Force Balancing can.
Pros and Cons: Is One Better Than the Other?
High-Speed Balancing:

Pros: Less expensive, good for routine checks.
Cons: May not resolve subtle issues or vibrations, less comprehensive.

Road Force Balancing:

Pros: Highly accurate, considers road force for a smoother ride, excellent for high-performance cars.
Cons: More expensive, may require specialized service centers.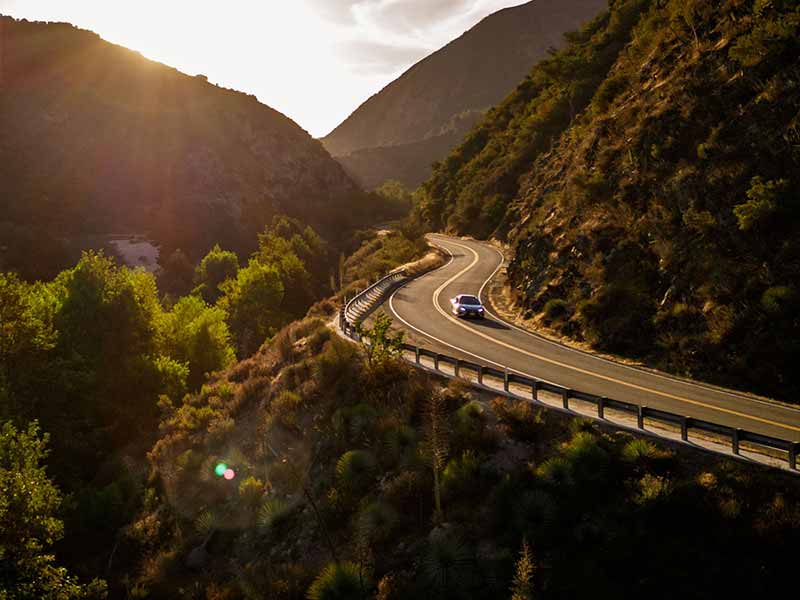 Is Road Force Balancing Worth It?
So, you've learned all about what Road Force Balancing is, how it differs from High-Speed Balancing, and where to get it done. The final question remains: Is it worth the extra time and money? Let's dive in to find out.
Short-Term Improvements
Ride Comfort: One of the most immediate benefits you'll notice is a smoother ride, particularly if you were experiencing vibrations before.
Steering Control: Enhanced steering wheel control means you'll likely feel more comfortable and secure when driving.
Long-Term Advantages
Tire Longevity: Road Force Balancing can extend the life of your tires by reducing uneven tire wear.
Reduced Maintenance Costs: While the upfront cost might be higher, saving on frequent tire replacements can make it economically wise in the long run.
Scenarios Where It's Most Beneficial
New Tires: As mentioned earlier, it's particularly beneficial when you've purchased new tires.
Luxury and High-Performance Cars: For these vehicles, the precise balancing that Road Force offers can make a significant difference.
Persistent Vibrations: If you've tried regular balancing and still experience issues, Road Force Balancing could be the solution you need.
Cost vs Reward: Doing the Math
Initial Cost: While more expensive than regular balancing, think of it as an investment for better tire performance and longevity.
Potential Savings: Reduced wear and tear mean fewer replacements and repairs, potentially saving you money over time.
Real-World Experiences: Customer Feedback
Many drivers who have switched to Road Force Balancing note substantial improvements in ride quality.
Some drivers didn't notice a big difference and felt the service was not worth the extra cost.
Your Decision
Personal Preferences: The value of Road Force Balancing may come down to personal preferences like how sensitive you are to vibrations and what kind of driving experience you desire.
Safety Factor: If you value the additional layer of safety that comes with optimal tire performance, then Road Force Balancing can be worth every penny.
Resources
Below are some links you may find helpful when learning about tires
Final Thoughts
Road Force Balancing offers a comprehensive look at how your tires perform under conditions that mimic the road, offering immediate benefits like improved ride comfort and steering control, as well as long-term advantages like extended tire life.
Whether you opt for this service or not ultimately depends on your personal driving preferences and how much value you place on optimal tire performance. But if you're in search of a solution for those annoying vibrations and are keen on extending the life of your tires, Road Force Balancing might just be a worthwhile investment.
Good luck and happy motoring.