Ever stared at your wheels and wondered where those little weights should go for the best tire balance? Should they be on the inside edge, hidden from view, or on the face of the wheel where they're easier to see? Your choice could affect more than just how your tires look—it could impact how your vehicle performs on the road.
Tire Balancing Weights Inside Or Outside?

Tire balancing weights can be placed either inside or outside the wheel. The choice depends on various factors, including performance requirements, aesthetic preferences, and the type of wheel involved.
In this article, we will dive deep into the world of tire balancing, answering all your burning questions. We'll cover the importance of proper balancing, where the weights should go, how often to replace old weights, whether you can hide them, and debunk common myths.
Let's take a closer look.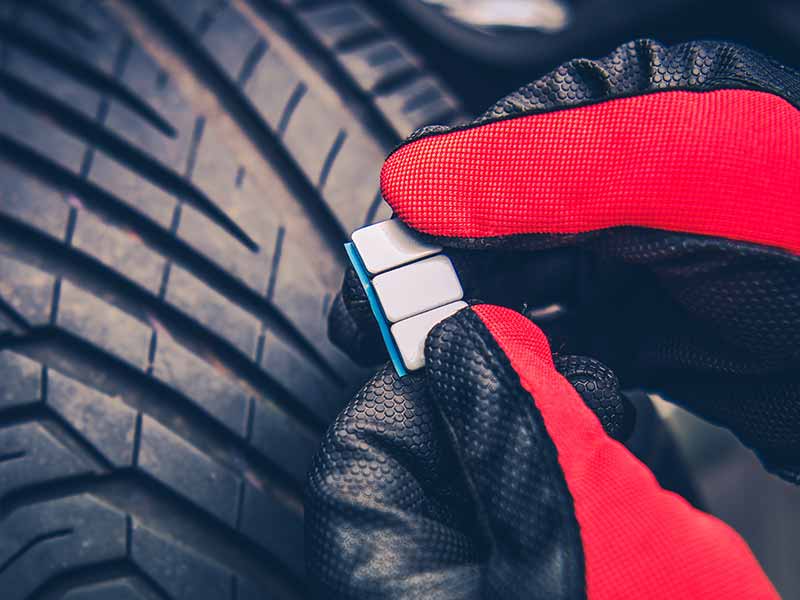 Where Do Weights Go When Balancing Tires?
When it comes to tire balancing, weights can typically go in one of three places:
Inside the Wheel: These are generally stick-on weights and are less visible.
Outside the Wheel: These are often clip-on weights and are more visible.
Both Inside and Outside: Some tires require weights on both sides for optimum balance.
Does the Placement Matter?
You might be asking, "Does it really matter where the weights go?" The simple answer is yes, for several reasons.
Performance
Balancing Precision: The position of the weight can affect how well the tire is balanced.
Driving Conditions: Certain driving conditions, like off-roading, might require a more robust weight placement.
Aesthetics
Visibility: Some people don't like seeing balancing weights. In such cases, internal weights are preferable.
Wheel Material: Softer materials like alloy can be scratched by external weights.
Inside Weights vs. Outside Weights
Inside Weights: The Details
Less Visible: Hidden from view, providing a cleaner look.
Gentler on Wheels: Suitable for softer wheel materials like alloy.
Limitations: May require more precision in placement and could be more expensive.
Outside Weights: The Facts
More Visible: Some people find them less aesthetically pleasing.
Easier Adjustment: Can be moved more easily for quick balancing adjustments.
Potential for Damage: Higher risk of scratching the wheel, especially if it's made of softer material.
Hybrid Approaches
Some advanced balancing methods use both inside and outside weights to achieve the most accurate balance. This is known as dynamic balancing and is often considered the best approach for many modern vehicles.
Takeaway: Position is Key
The position of the balancing weight can have multiple effects:
Impacts on Driving: Wrong placement can lead to a less smooth drive.
Visual Appeal: The position of the weight can affect how your wheels look.
Wheel Health: Incorrect weight placement can potentially damage the wheel.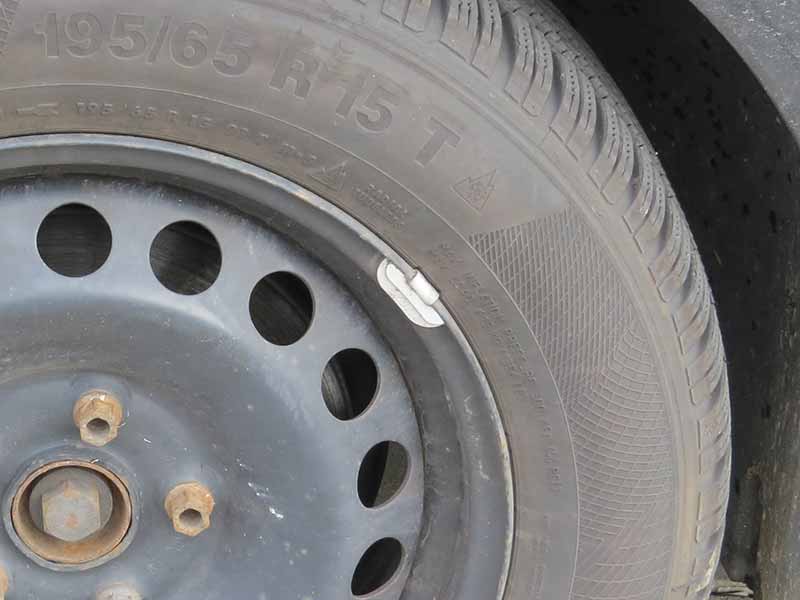 Types of Weights: Clip-on vs. Stick-on
What Are Clip-on Weights?
Clip-on weights are designed to clip onto the edge of the wheel. They are shaped like a 'C' or 'U' and usually made of zinc or steel.
How They Attach
They clip directly onto the wheel rim.
A machine or technician often installs them with special tools.
When to Use Them
Typically used for steel wheels.
Commonly found on older vehicles.
Good for heavy-duty situations like trucks or off-road vehicles.
Pros of Clip-on Weights
Strong and durable.
Easy to adjust by moving them around the rim.
Often cheaper than stick-on weights.
Cons of Clip-on Weights
More visible, which some people find unattractive.
Risk of scratching the wheel rim, especially if it's made of softer material like alloy.
What Are Stick-on Weights?
Stick-on weights come with adhesive on one side and are generally rectangular-shaped. They are stuck to the inside barrel of the wheel, making them less visible than clip-on weights.
How They Attach
They stick to the wheel using a strong adhesive.
Usually require a clean and dry surface for best adhesion.
When to Use Them
Commonly used for alloy wheels.
Preferred for modern vehicles and sports cars.
Pros of Stick-on Weights
Less visible, offering a cleaner look.
Less risk of damaging the wheel rim.
Offers more precise balancing due to smaller weight increments.
Cons of Stick-on Weights
May come off if the adhesive weakens, especially in extreme temperatures.
Generally more expensive than clip-on weights.
Making the Right Choice: Clip-on vs. Stick-on
How do you choose between clip-on and stick-on weights? Here are some points to consider:
Type of Wheel: Alloy wheels generally do better with stick-on weights to prevent scratching. Steel wheels often use clip-on weights.
Vehicle Use: Heavy-duty trucks and off-road vehicles may benefit more from the durability of clip-on weights.
Aesthetics: If the look is important to you, stick-on weights are less visible.
Budget: Clip-on weights are usually cheaper, so if cost is a concern, they might be a better option.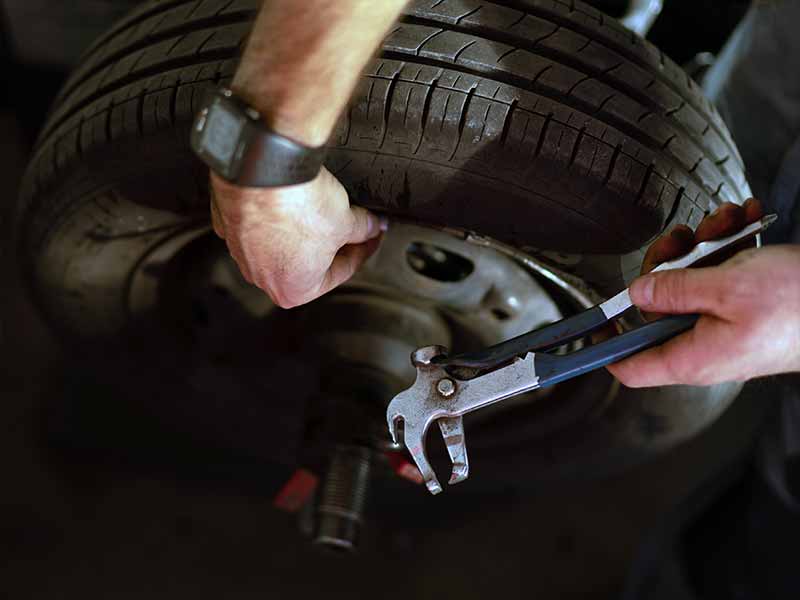 Do You Remove Old Weights When Balancing Tires?
The Short Answer
The straightforward answer to whether old weights should be removed when balancing tires is yes. When you're getting your tires balanced, old weights from previous balancing efforts should be removed before new ones are added.
Why Remove Old Weights?
Incorrect Balance
Leaving old weights on could lead to an incorrect balance, making your efforts to rebalance the tire futile.
Uneven Wear and Tear
Old weights that aren't removed can contribute to uneven tire wear, shortening the lifespan of your tires.
Clutter and Confusion
Accumulating old weights can cause clutter on the wheel, making it difficult to accurately place new weights.
The Process of Removing Old Weights
Steps Involved
Inspection: A technician will first inspect the wheel to identify the existing weights.
Removal: Old weights are then removed using specialized tools to ensure that the wheel isn't damaged.
Cleaning: The wheel's surface is cleaned to prepare it for new weights.
Types of Tools Used
Pliers for Clip-on Weights: Specialized pliers can be used to unclip old weights.
Adhesive Remover for Stick-on Weights: A solvent may be used to safely remove the adhesive backing of stick-on weights.
Adding New Weights
After the old weights are removed, the tire is placed on a balancing machine. The machine spins the wheel to find any imbalances. New weights are then precisely placed to correct these imbalances.
Resetting the Balance
New weights are installed based on the machine's recommendations.
The technician may spin the wheel again to verify that it's properly balanced.
Some Exceptions to Consider
There might be instances where old weights don't need to be removed:
Recent Balancing: If the tire was recently balanced and you're sure that the weights are still accurate, they might not need to be removed.
Special Circumstances: Some high-performance or custom tires may have specific guidelines about weight removal and placement.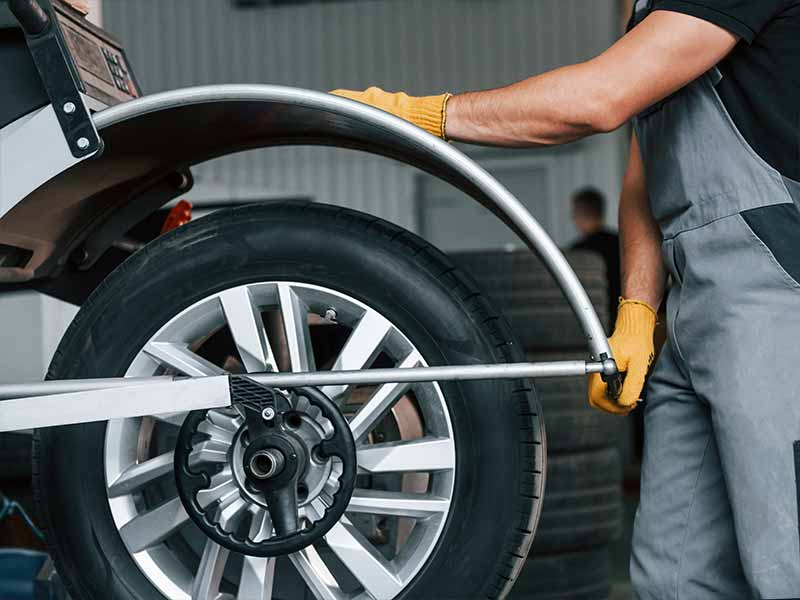 Balancing Best Practices
The Importance of Professional Balancing
Tire balancing is a specialized task that requires accurate measurements and precise weight placement.
Professionals have access to advanced equipment that can detect even minor imbalances, something hard to do with DIY methods.
Risks of Skipping Professional Service
Incorrect balancing can lead to a range of problems, including poor fuel efficiency, a less comfortable ride, and even premature tire wear.
Periodic Checks and Re-Balancing
How Often Should You Check?
As a rule of thumb, tires should be checked and potentially rebalanced every 6,000 to 12,000 miles.
However, if you experience symptoms like vibrations or uneven tire wear, it's wise to get them checked sooner.
Why Regular Checks Are Necessary
Tires wear over time, and even a minor imbalance can grow into a bigger issue if left unaddressed.
Regular tire maintenance, including balancing, can extend the lifespan of your tires and improve vehicle safety.
The Best Times to Rebalance
After a tire puncture repair.
When you get new tires.
If you hit a significant road hazard like a large pothole.
Making It a Part of Your Routine
To ensure that your tires are always in top condition, make balancing checks part of your regular maintenance routine, along with oil changes and brake inspections.
Resources
Below are some links you may find helpful when learning about tires
Final Thoughts
From understanding where to place the weights for optimal performance to recognizing the importance of regular checks, professional balancing should be a non-negotiable aspect of your car maintenance routine. This article aimed to guide you through the intricacies of tire balancing, helping you make informed choices for a smoother, safer driving experience.
Good luck and happy motoring.