Ever experienced an unsettling vibration while driving, making you wonder if your tires are betraying you? Welcome to the dynamic world of tire balance beads! These intriguing ceramic or glass beads promise real-time adjustments for always balanced tires. But while they excel in rugged terrains, passenger cars pose a unique challenge. Can these beads truly guarantee a smooth ride for everyone?
Tire Balancing Beads Problems

Tire balancing beads problems, such as inconsistent performance due to clumping or limited effectiveness at different speeds are made worse due to softer suspensions affecting bead positioning and intricate internal tire designs hindering balance.

If ineffective, these beads can result in vibrations, leading to dissatisfaction and the need for rebalancing using conventional wheel weights.
In this article, we'll dissect the mechanics of balance beads, weigh their pros and cons, compare them to traditional wheel weights, and help you determine if they're the right choice for your vehicle.
Let's take a closer look.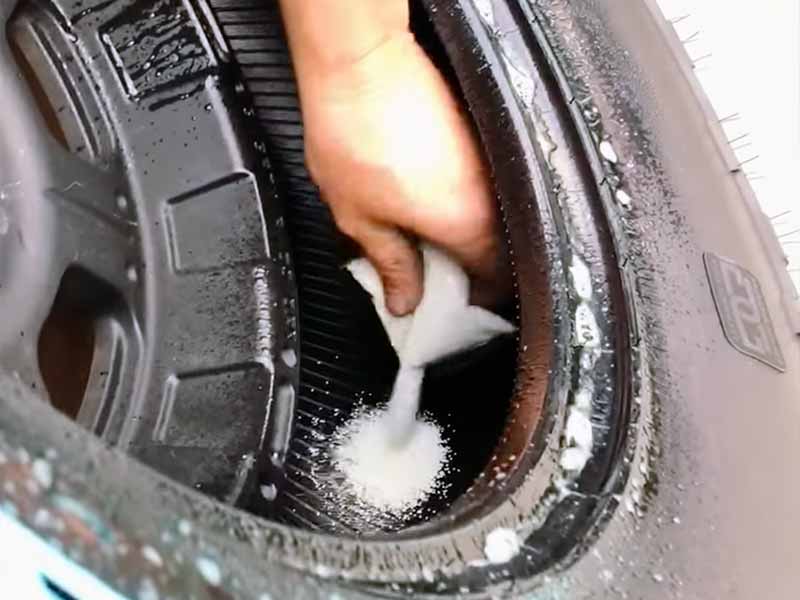 Potential Problems With Balance Beads
Inconsistency in Performance: As with any dynamic balancing method, there's no guarantee that beads will work consistently across all tire types and conditions.
Limited Effectiveness with Sidewall Imbalance: Balance beads may not effectively address lateral (side-to-side) imbalances, especially in off-road tires that have significant tread on the sidewalls.
Potential Clumping: In some conditions, moisture or tire sealant/lube can cause the beads to clump together, reducing their effectiveness.
Interference with TPMS (Tire Pressure Monitoring System): There's potential for the beads to interfere with the TPMS sensors, leading to inaccurate readings or damage.
Difficulty in Installation: Installing beads can be tricky, especially with certain wheel configurations. The process can be messy and time-consuming.
Potential Noise: In some cases, the beads can produce a noticeable noise, especially when the vehicle is moving slowly.
Residue Buildup: Over time, some types of balance beads may break down and create a powdery residue inside the tire.
Limited Speed Range Effectiveness: Balancing beads may not be as effective at low speeds because the beads might not distribute themselves properly until the tire reaches a certain speed.
Additional Costs: While the idea of a "one-time" installation sounds cost-effective, if they don't work as anticipated, the user might end up spending additional money on traditional balancing methods.
Compatibility Issues: Not all tires and wheels are suited for balancing beads, limiting their universal application.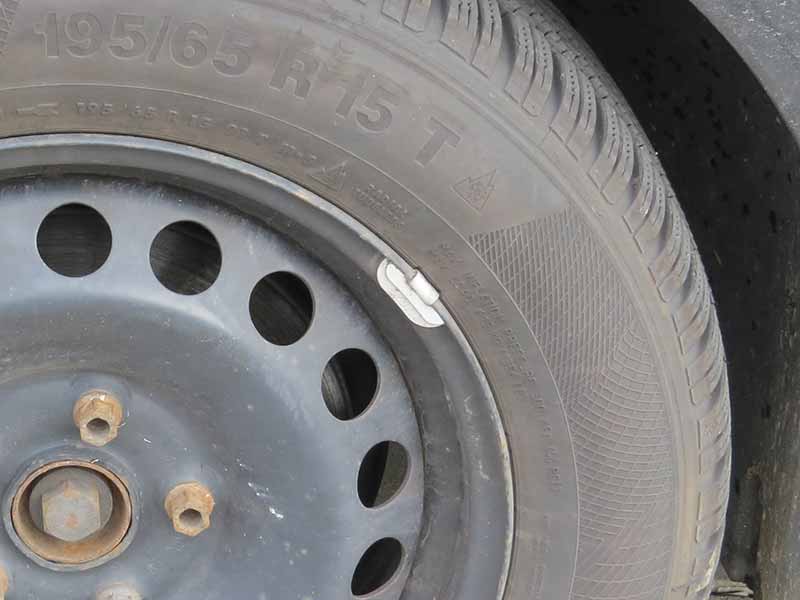 How Do Balancing Beads Work?
Balancing beads, as the name suggests, are small beads made of various materials that are used to automatically balance tires as they rotate. But how exactly do they achieve this? Let's break it down.
The Science Behind the Beads
The principles behind balancing beads are rooted in basic physics. Here's a simple explanation:
Centrifugal Force: As the tire spins, centrifugal force pushes objects (in this case, the beads) to the outer edges. The beads spread evenly around the inside of the tire.
Inertia: When an imbalance in the tire causes a "heavy spot" to form, the beads are forced by inertia to position themselves opposite this spot, offsetting the imbalance.
By constantly moving and adjusting based on the tire's imbalance, the beads can provide a dynamic balancing solution.
How They're Introduced into the Tire
There are a few methods to get these beads inside a tire:
Direct Pour: The beads can be poured directly into the tire during the mounting process.
Valve Stems: Special kits allow the beads to be inserted through the valve stem, especially in situations where TPMS (Tire Pressure Monitoring System) sensors are present.
Pre-installed: Some tires come with balancing beads already inside, ready to go.
Advantages of Balancing Beads
Using beads for tire balance comes with certain advantages:
Self-adjusting: They automatically adjust to the tire's imbalances, making them a "set it and forget it" solution.
Longevity: Unlike traditional stick-on or clip-on wheel weights, balancing beads don't fall off and can last for the life of the tire.
Versatility: They can be used in a variety of vehicle types, though with varying success rates.
Traditional Wheel Weights Vs. Balancing Beads
Tire balance is a critical aspect of vehicle maintenance that ensures a smooth and safe driving experience. Historically, wheel weights have been the go-to solution for balancing tires. However, with the introduction of balancing beads, there has been a shift in how tires are balanced. Let's delve into the differences, benefits, and potential pitfalls of these two methods.
Wheel Weights: The Traditional Method
Wheel weights are small lead, steel, or other metal weights that are attached to the wheel rim's outer or inner edge, or may be adhered to the barrel of the wheel. They counteract imbalances in the tire by adding weight where it's needed.
How Wheel Weights Work:
When a tire is mounted on a rim, it isn't perfectly balanced. This imbalance can cause vibrations while driving.
Tires are placed on a balancing machine that identifies where the imbalances are.
The appropriate weight is then attached to the specific area of the wheel rim to counteract the imbalance.
The process is static, meaning once the weights are attached, they stay in place and don't move.
Balancing Beads: The Modern Approach
Balancing beads, as we've previously discussed, are tiny beads inserted into a tire. They move and adjust in real-time to correct imbalances.
Key Differences Between Wheel Weights and Balancing Beads:
Adaptability: Balance beads can adjust dynamically to changes in the tire's balance, while wheel weights are static and don't adapt.
Aesthetics: Wheel weights, especially if they're on the outer edge of the rim, can be visible and sometimes considered unsightly. Balance beads are inside the tire and are invisible from the outside.
Application: Wheel weights require a balancing machine to determine where they should be placed, whereas balance beads spread out naturally within the tire.
Lifespan: While wheel weights can sometimes fall off or shift, balance beads can last the tire's entire lifespan.
The Role of the Tire Shop
A tire shop's primary role in the balancing process is to ensure that tires are balanced correctly, regardless of the method used.
Expertise & Equipment: Tire shops typically have the equipment and expertise needed to balance tires using wheel weights accurately.
Balancing Beads: If a customer requests or if the shop recommends balance beads, the technicians must ensure correct installation. This includes ensuring the right amount of beads and that they don't mix with tire lube.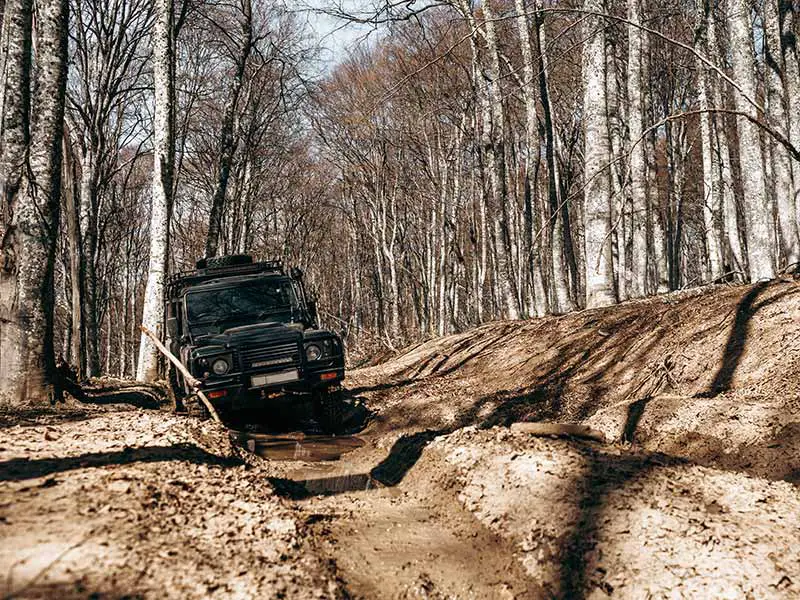 Balancing Beads in Tires for Off-road Trucks and Jeeps
Trucks and Jeeps designed for off-road use often encounter uneven terrains that can lead to frequent tire imbalances. This is where balancing beads come into play, offering several advantages and considerations for this specific use.
Advantages:
Dynamic Balance for Rugged Terrains: Off-road vehicles frequently traverse rocky, muddy, and uneven paths. Balance beads continuously adjust and reposition within the tire, ensuring that the wheel remains balanced despite the unpredictable terrains.
Durability: Trucks and Jeeps often have heavier, more durable tires suited for off-road conditions. The longevity of balance beads matches the prolonged life span of these tires, eliminating the need for regular rebalancing.
Versatility: These beads are particularly effective for vehicles with stiffer suspensions, like many off-road trucks and Jeeps. The suspension stiffness facilitates the bead's movement, ensuring they position themselves where needed inside the tire.
Maintenance Benefits: Given the conditions off-road vehicles are exposed to, external wheel weights can easily be knocked off. Balance beads, being internal, avoid this issue, offering a maintenance-free solution.
Considerations:
Dirt and Debris: Off-roading can introduce a significant amount of dirt and debris. Over time, if water or mud enters the tire, it can cause the beads to clump together, reducing their effectiveness.
Tire Pressure Monitoring Systems (TPMS): While many off-road enthusiasts may remove or modify their TPMS, those who retain them should ensure the beads won't interfere, especially if they block the valve stem.
Noise: On certain terrains or at lower speeds, the movement of the beads might produce a noticeable sound, which can be distracting or concerning for some drivers.
Balance beads are a compelling solution for off-road trucks and Jeeps, ensuring continuous tire balance in dynamic and challenging environments. However, as with any solution, it's essential to weigh the benefits against the potential challenges to determine if they are the right fit for individual off-road needs.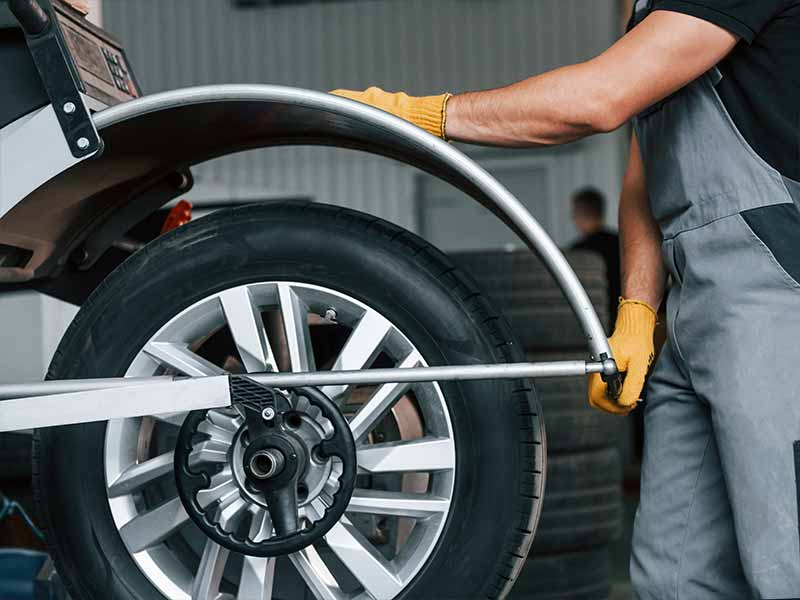 Are Balancing Beads the Right Choice for You?
Choosing balance beads for your tires entails considering several factors, including the type of vehicle you have and your typical driving conditions. Before making this decision, it's essential to understand both the advantages and potential drawbacks of using balance beads.
Advantages of Using Balancing Beads:
Dynamic Balancing: Balance beads provide real-time, continuous adjustment according to changes in the tire's balance, which can be particularly advantageous for extended trips.
Durability: Once inserted, these beads can last throughout the tire's lifespan, potentially reducing the frequency of rebalancing visits.
Versatility: They are especially effective for vehicles with more rigid suspensions, such as trucks, ATVs, and motorcycles.
Aesthetics: Balance beads eliminate the need for external wheel weights, which can be visually unappealing and occasionally fall off.
Potential Drawbacks:
Performance Variation: As highlighted previously, balancebeads may not consistently perform across different vehicle types or tire designs.
Noise & Discomfort: There's the potential for noise at lower speeds and uncomfortable vibrations if the beads don't distribute properly.
Installation: Installing balance beads might pose challenges, especially with specific wheel configurations or ensuring no interaction with tire lube.
Cost Implications: If balance beads don't meet expectations, you might incur additional costs transitioning back to conventional balancing methods.
Factors to Consider:
Vehicle Suitability: Delve into your vehicle's suspension specifics. Vehicles with softer suspensions, often found in many passenger cars, might not synergize well with balance beads.
Driving Environment: If your driving adventures frequently take you off-road or onto uneven terrains, where tires might experience more frequent imbalances, balance beads could prove beneficial.
Installation & Upkeep: Assess whether you're equipped with the necessary tools and know-how for DIY installation or if you'd prefer professional intervention. Factor in future maintenance and any associated complexities.
Cost-Benefit Evaluation: Beyond just monetary considerations, evaluate the potential advantages of balance beads against the time and effort they might entail.
Resources
Below are some links you may find helpful when learning about tires
Final Thoughts
In the ever-evolving realm of tire maintenance, balancing beads have emerged as a modern solution, particularly advantageous for rugged terrains. They dynamically adjust to tire imbalances, potentially reducing frequent trips to the mechanic. Especially suitable for vehicles with stiffer suspensions, these beads excel in off-road conditions. 
However, they aren't a one-size-fits-all remedy. Passenger cars, with their softer suspensions and intricate internal designs, can challenge the beads' effectiveness. Whether you're an off-road enthusiast or daily commuter, it's vital to weigh the benefits of balancing beads against their potential challenges. Understanding your vehicle, driving environment, and personal preferences will guide you in choosing the optimal tire-balancing solution.
Good luck and happy motoring.