You're washing your car and suddenly notice it—what looks like a mini metallic army marching around the barrel of your wheel. Stick-on wheel weights, and lots of them. It's hard not to wonder, is this normal? How many wheel weights should really be on a tire, and when does it become too much?
How Many Weights Should Be On A Tire?

The ideal amount of weight needed to balance a tire varies but usually falls within the range of 0.25 to 3 ounces per wheel for most passenger cars. Using more than 3 to 4 ounces is generally considered excessive and can lead to problems like uneven tire wear and reduced vehicle performance.
In this article, we'll explore why wheels need to be balanced, how much weight is typically used, the pitfalls of counterbalancing, and what to do if your tire just won't balance. We'll also take a special look at larger, aftermarket wheels commonly found on trucks and SUVs.
Let's take a closer look.
How Much Weight to Balance a Tire: What's Normal and What's Not
When it comes to wheel balancing, there's a general range of weight that's usually needed to make sure your tires are spinning smoothly. Most passenger cars typically require between 0.25 ounces to 2.5 ounces per tire for a good balance. Here are some general guidelines based on the type of vehicle:
Compact Cars: Usually need around 0.25 to 1 ounce.
Midsize Cars: May require 1 to 1.5 ounces.
SUVs and Trucks: Generally need 1.5 to 2.5 ounces.
Remember, these are general numbers. The specific amount can vary based on various factors like tire quality, age, and overall condition.
Different Tire Combinations Require Different Weights
If you've ever switched from standard to aftermarket wheels or from summer to winter tires, you've probably noticed that your vehicle handles a bit differently. Different types of tire combinations can sometimes require different amounts of weight to achieve proper balance. Let's explore why this is:
Tire Size: Larger or wider tires usually require more weight to balance. This is common in aftermarket wheels for trucks and SUVs.
Material: The material of the wheel can also affect the balance. Alloy wheels might need less weight compared to steel wheels.
Quality of Tire: High-quality tires often have fewer imperfections and may require less weight to balance, compared to cheaper, lower-quality options.
Age and Wear: Older tires or those with uneven wear will likely need more weight for a proper balance.
Why It Matters
If a tire tech uses too little or too much weight, you're going to feel it when you drive. You might experience vibrations, hear unusual noises, or even face steering issues. So, it's crucial to understand that different tires and wheels have their own "sweet spots" when it comes to balancing weights.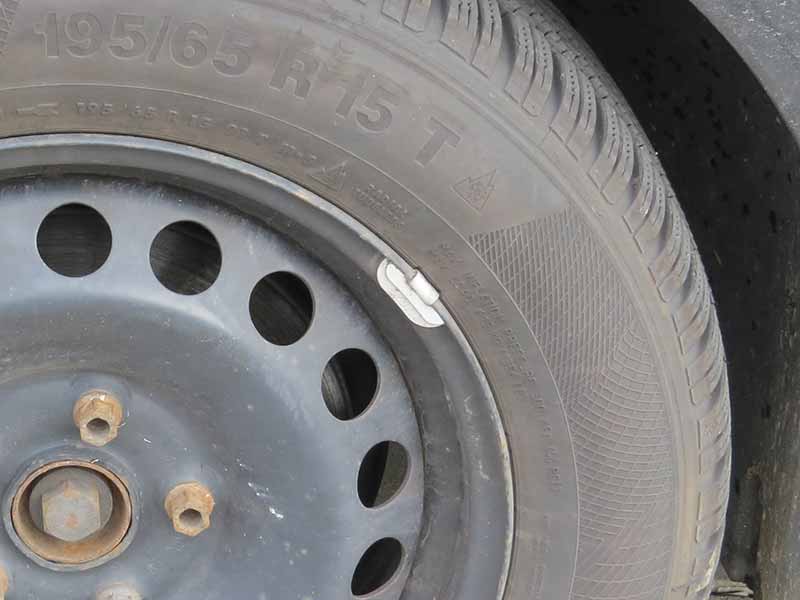 How Many Wheel Weights is Too Many?
So, how many wheel weights is too many? Based on industry standards and expert opinions, using more than 3 to 4 ounces of weights per wheel is generally considered excessive for most passenger vehicles. Trucks and larger vehicles may occasionally require more, but even then, there should be a limit. If you're seeing multiple stacks of weights, or your balance report shows higher numbers, you may have entered the realm of overbalancing.
The Issue with Stacking Wheel Weights
Stacking wheel weights is a technique where multiple weights are layered on top of each other. While this may seem like a logical way to add more weight, it's usually not recommended for several reasons:
Inaccuracy: Stacked weights can easily become dislodged, making them less effective at maintaining balance.
Aesthetics: Large stacks of wheel weights are not visually appealing and could affect your vehicle's resale value.
Safety Risks: If stacked weights come loose, they can become a road hazard.
Aftermarket Wheels: A Special Note on Trucks and SUVs
If you've installed larger, aftermarket wheels on your truck or SUV, you may have noticed a few differences in how your vehicle handles. One thing you'll likely find is that these wheels often require more wheel weights to achieve proper balance. This is particularly true for oversized or wider wheels, which naturally have a different weight distribution compared to standard wheels.
Challenges in Balancing Aftermarket Wheel Assemblies
Balancing larger, aftermarket wheels isn't as straightforward as balancing standard wheels, and there are several challenges you might encounter:
Complex Weight Distribution: The weight distribution in aftermarket wheels is often more complex, requiring a more nuanced approach to balancing.
Calibration Issues: Many standard balancing machines are calibrated for typical passenger car wheels, so using them for larger wheels might result in inaccurate readings.
Material Variability: Aftermarket wheels can be made of a variety of materials, each with its own specific balancing needs. For example, alloy wheels might require different balancing techniques compared to steel wheels.
Visual Concerns: Larger wheels are often installed for aesthetic reasons, and large or visible wheel weights might detract from the look you're aiming for.
Solutions and Recommendations
If you're dealing with aftermarket wheels, here are some tips to ensure a smooth balancing process:
Specialized Equipment: Choose a tire shop that has experience with larger wheels and specialized equipment for balancing them.
Skilled Technicians: Ensure the technicians are trained to handle the specific challenges posed by aftermarket wheels.
Check Reviews: It's always good to check reviews or get recommendations to find a shop experienced with aftermarket wheels.
What Makes Some Wheels and Tires Difficult to Balance
Inherent Imbalances
Certain types of wheels and tires come with inherent imbalances that make them trickier to balance properly. For example, some off-road tires have more aggressive treads that don't distribute weight evenly.
Manufacturing Flaws
While it's rare, manufacturing flaws in both wheels and tires can contribute to balance issues. Slight irregularities in the material, such as thicker sections of rubber on a tire or a small dent in a wheel, can throw off the balance.
Age and Wear
Over time, tires wear down, and this wear is often uneven due to factors like alignment issues or driving habits. An older tire with uneven wear will naturally be more difficult to balance.
Previous Repairs
Sometimes, a wheel that has been repaired, especially if done poorly, may not be as perfectly round as it should be, making it challenging to balance.
Aftermarket Additions
Customizations, like certain types of wheel covers or aftermarket wheels, can also make balancing more complicated. This is particularly true if these additions have not been installed perfectly.
Multiple Layers of Paint or Coating
Believe it or not, even layers of paint or other coatings can affect balance. Excessive paint or uneven application can create an imbalance that requires correction.
Complicated Wheel Designs
Some wheel designs are more complicated than others, with intricate spokes or hollow sections that can make it difficult to find the perfect balance.
Solutions for Difficult-to-Balance Wheel Assemblies
If you suspect your wheels and tires are difficult to balance, you might consider the following:
High-Speed Balancing: Some shops offer high-speed balancing, which can be more accurate for certain types of wheels and tires.
Road Force Balancing: This advanced form of balancing applies pressure to the tire during the balancing process, mimicking the forces it will experience on the road.
Multiple Balancing Attempts: Sometimes, it may take more than one try to get the balance just right. Don't hesitate to ask your tire shop to redo the work if you're not satisfied.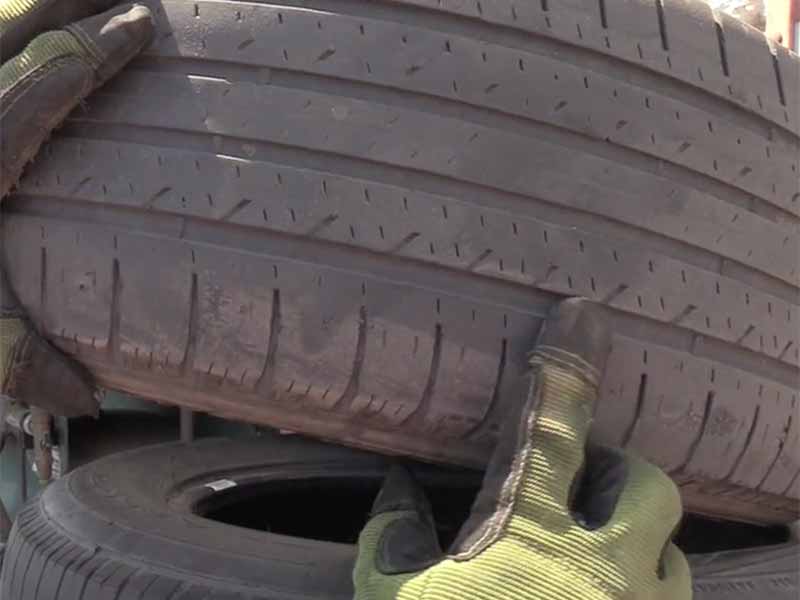 The Importance of Proper Wheel and Tire Balance
Having balanced tires isn't just a luxury; it's a necessity for a safe and smooth driving experience. Here's why proper wheel balancing matters so much.
Enhances Steering Control
An unbalanced tire can make your steering wheel vibrate or wobble, especially at higher speeds. This vibration compromises your control over the vehicle. Proper wheel balancing helps ensure that your steering wheel remains steady, enhancing your ability to navigate turns and maintain a straight path.
Extends Tire Life
When a tire isn't perfectly balanced, it wears unevenly. This not only shortens the lifespan of the tire but also affects the other tires as they have to compensate for the imbalance. Balanced tires, on the other hand, wear evenly, giving you more miles for your money.
Improves Vehicle Performance
Perfectly balanced tires contribute to optimal vehicle performance. The right wheel weight distribution means all the weights are working together, not against each other. This harmonious tire combination leads to a smoother ride and better fuel efficiency.
How It's Done
Achieving a perfectly balanced set of tires involves precision. Technicians use a balancing machine to identify where wheel weights should be applied to each wheel assembly. These wheel weights are small but essential in bringing a wheel and tire combination into perfect balance.
Takeaway
Ignoring having each tire balanced properly isn't an option if you want a smooth and safe ride. With a balanced set of tires, your steering wheel will be more stable, your tire life will be extended, and your ride will be as smooth as possible. Always consult with professionals when balancing tires and don't be shy to ask if all the weights and your tire combination have been optimized on the balancing machine for perfectly balanced driving bliss.
Resources
Below are some links you may find helpful when learning about tires
Final Thoughts
Balancing your tires isn't just a task to check off your car maintenance list; it's essential for ensuring a smooth ride, extending the lifespan of your tires, and ultimately, for your safety on the road. 
Whether you're dealing with standard or aftermarket wheels, it's crucial to understand that there's a fine line between a well-balanced tire and one that's overbalanced. Always consult with a reputable tire shop and don't hesitate to ask questions.
Good luck and happy motoring.