You've just invested in run flat tires, and as you stand at the air pump, a nagging question pops into your mind: "How much air does this tire actually need?" It's not just about filling it up; it's about understanding the science and safety behind it. Let's unravel the mystery of run flat tire pressure together.
Run Flat Tire Pressure

Run flat tire pressure typically aligns with manufacturer recommendations, often ranging between 30 to 40 psi depending on the vehicle type and tire brand. However, always refer to the specific guidelines provided in the vehicle's manual or the label inside the driver's door for precise pressure requirements.
In this article, we'll explore the intricacies of run flat tire technology, understand their pressure requirements, debunk common misconceptions, and provide guidance on maintaining the correct pressure for optimal performance and safety.
Let's take a closer look.
What are Run Flat Tires?
Run flat tires, often referred to as "run flats" or "RFTs," are a revolutionary advancement in tire technology. Designed primarily for passenger cars and trucks, these tires offer a unique solution to a common problem: getting a flat tire. But what sets them apart from conventional tires? Let's delve deeper.
The Core Concept
At its essence, a run flat tire is designed to continue functioning for a limited distance even after it has lost all its air pressure. This means that if you get a puncture or a blowout while driving, you won't be stranded immediately. Instead, you can continue driving to a safer location or until you reach a service station.
Key Features of Run Flat Tires
Supportive Reinforced Sidewalls: Unlike conventional tires, run flats have sturdier sidewalls. These reinforced sidewalls provide the necessary support to the tire when it's deflated, allowing the vehicle to continue moving.
Cooling Mechanisms: Driving on a deflated tire generates heat. Run flat tires are equipped with special cooling mechanisms to handle this heat, preventing further damage and ensuring safety.
Specific Design for Limited Distance: It's crucial to understand that run flat tires aren't meant for prolonged driving without air. They're designed to be driven for a limited distance, typically between 50 to 100 miles, depending on the brand and model.
How Do Run Flats Compare to Conventional Tires?
Safety: One of the primary advantages of run flat tires is safety. In the event of a sudden loss of air pressure, conventional tires can cause loss of vehicle control. Run flats, with their reinforced design, reduce this risk.
Convenience: With run flats, there's no immediate need to change the tire on the side of a busy road. This is especially beneficial in adverse weather conditions or unsafe locations.
Weight and Space Saving: Vehicles equipped with run flat tires often don't carry a spare tire. This can lead to weight savings and additional storage space in the vehicle.
However, it's worth noting that run flat tires might have a slightly stiffer ride compared to conventional tires due to their reinforced sidewalls. Additionally, once a run flat tire has been driven on without air, it often needs to be replaced rather than repaired.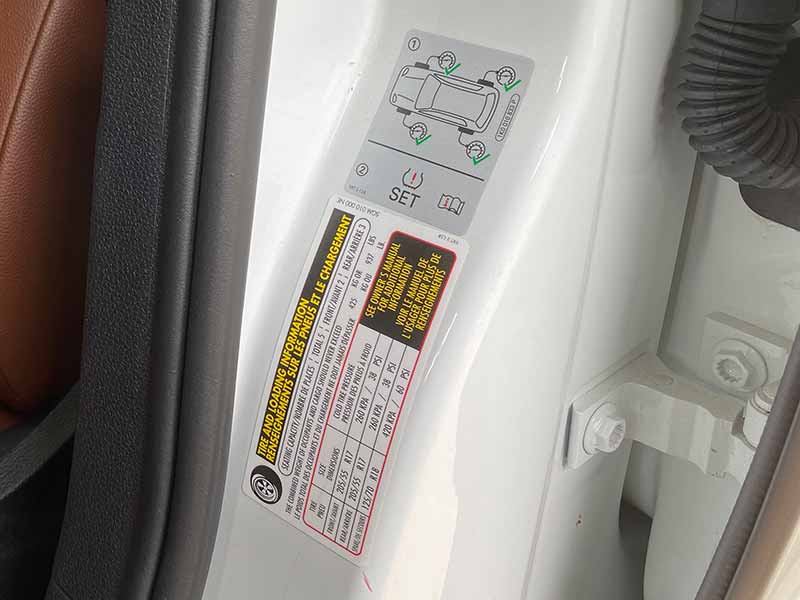 The Basics of Tire Pressure
Tire pressure is a fundamental aspect of vehicle maintenance and safety. It refers to the amount of air inside a tire, typically measured in pounds per square inch (psi). Maintaining the right tire pressure is crucial for the performance, safety, and longevity of both the tire and the vehicle. Here's why it matters and how it differs between run flat and conventional tires.
Why is Tire Pressure Important?
Vehicle Safety: Proper tire pressure ensures that the tire maintains optimal contact with the road. This results in better traction, especially in wet conditions, reducing the risk of accidents.
Tire Longevity: A tire that's correctly inflated will wear evenly, extending its lifespan. Conversely, under-inflated or over-inflated tires can lead to premature wear and potential tire failure.
Fuel Efficiency: Correct tire pressure can improve gas mileage. Under-inflated tires create more rolling resistance, making the engine work harder and consume more fuel.
Optimal Performance: For a smooth ride and responsive handling, maintaining the right tire pressure is essential. It affects how the vehicle accelerates, turns, and brakes.
Differences in Inflation Pressure: Run Flat vs. Conventional Tires
Run flat tires and conventional tires have distinct design differences, which influence their inflation pressure requirements.
Run Flat Tires:

Higher Rigidity: Due to their reinforced sidewalls, run flat tires can often handle higher inflation pressures compared to conventional tires.
Specific Manufacturer Recommendations: Each brand and model of run flat tire may have unique pressure recommendations. It's crucial to follow these to ensure the tire's performance and safety.

Conventional Tires:

Flexibility: These tires have more flexible sidewalls, which means they might require different pressure levels for optimal performance.
General Pressure Guidelines: While manufacturer recommendations are essential, conventional tires often fall within a general psi range for most passenger cars and trucks.
Understanding PSI: Max, Min, and Recommended
Max PSI: This is the maximum air pressure the tire can safely handle. It's crucial not to inflate the tire beyond this limit to avoid potential blowouts.
Min PSI: The minimum safe air pressure for the tire. Driving on a tire with pressure below this level can lead to increased wear and potential tire damage.
Recommended PSI: This is the optimal tire pressure for daily driving, as suggested by the tire manufacturer or vehicle manufacturer. It ensures the best balance of performance, safety, and fuel efficiency.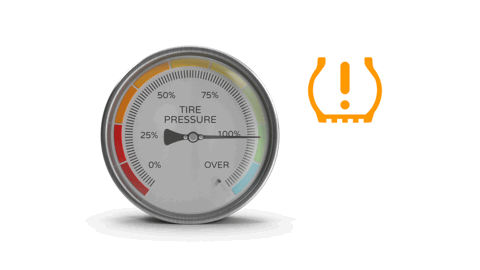 Run Flat Tire Pressure for Popular Car Brands
When it comes to run flat tires, different car manufacturers have specific recommendations for tire pressure. This is especially true for luxury and performance brands like Mercedes, BMW, and Mini Cooper, which often come equipped with run flat tires. Here's a closer look at the tire pressure guidelines for these popular brands.
Mercedes
Mercedes-Benz, a brand synonymous with luxury and performance, often equips its vehicles with run flat tires for enhanced safety and convenience.
Pressure Guidelines:

Sedans and Coupes: Typically, the recommended tire pressure for Mercedes sedans and coupes ranges between 32 to 35 psi.
SUVs: For larger vehicles like SUVs, the tire pressure might be slightly higher, often between 35 to 38 psi.

Checking and Adjusting: Mercedes vehicles are equipped with advanced Tire Pressure Monitoring Systems (TPMS) that alert the driver if the tire pressure drops below the recommended level. Always refer to the vehicle's manual or the label inside the driver's door for specific pressure recommendations.
BMW
BMW, another leading luxury car manufacturer, has been a proponent of run flat technology for many years.
Pressure Guidelines:

Sedans: The recommended tire pressure for most BMW sedans is around 32 to 36 psi.
SUVs and Crossovers: These vehicles often require a slightly higher pressure, typically between 35 to 40 psi.

Checking and Adjusting: BMW's TPMS provides real-time data on tire pressure, ensuring drivers can maintain optimal levels. The specific recommended pressure can be found in the vehicle's manual or on the label inside the driver's door.
Mini Cooper
Mini Cooper, known for its compact and sporty vehicles, also utilizes run flat tires to enhance the driving experience.
Pressure Guidelines:

Hatchbacks: For the standard Mini Cooper hatchbacks, the tire pressure usually falls between 30 to 34 psi.
Convertibles and Clubman: These models might have a slightly different range, often between 32 to 36 psi.

Checking and Adjusting: Mini Cooper vehicles come with a TPMS that alerts drivers of any significant drop in tire pressure. As always, for the most accurate recommendations, refer to the vehicle's manual or the label inside the driver's door.
Maintaining Correct Pressure in Run Flat Tires
Ensuring the correct tire pressure is not just a routine maintenance task; it's a cornerstone of vehicle safety and performance. With run flat tires, given their unique design and capabilities, understanding and maintaining the right pressure becomes even more crucial. Here's a guide to help you navigate this essential aspect of tire care.
The Importance of Regular Checks
Safety First: Correct tire pressure ensures optimal traction, reducing the risk of skidding or hydroplaning in wet conditions.
Tire Health: Maintaining the right pressure prevents uneven wear, extending the lifespan of your tires.
Fuel Efficiency: Properly inflated tires reduce rolling resistance, helping improve your vehicle's fuel economy.
How Often Should You Check?
Monthly Routine: It's a good practice to check tire pressure at least once a month. Regular checks help in early detection of slow leaks or punctures.
Before Long Trips: Before embarking on a long journey, ensure your tires are at the recommended pressure to prevent any mid-trip complications.
Seasonal Changes: Air pressure can fluctuate with temperature changes. Especially during transitions between seasons, it's wise to check and adjust the tire pressure.
Tools and Techniques
Tire Pressure Gauge: This is a must-have tool for every vehicle owner. Digital gauges are easy to read and offer precise measurements.
Tire Pressure Monitoring System (TPMS): Many modern vehicles come equipped with a TPMS that alerts the driver if the tire pressure drops below or rises above the recommended levels.
Air Compressors: Portable air compressors can be a lifesaver, allowing you to inflate your tires to the correct pressure, especially during emergencies.
Adjusting Pressure in Run Flat Tires
Refer to Manufacturer Guidelines: Always adhere to the recommended psi provided by the tire or vehicle manufacturer. This information can usually be found in the vehicle's manual or on a label inside the driver's door.
Cold Tires: For the most accurate reading, check the tire pressure when the tires are cold, preferably in the morning or after the vehicle has been stationary for a few hours.
Over-Inflation and Under-Inflation: Both can be detrimental. Over-inflated tires can lead to reduced traction and increased wear in the center of the tread. Under-inflated tires can cause excessive wear on the edges and may overheat.
Resources
Below are some links you may find helpful when learning about tires
Final Thoughts
Run flat tires represent a significant advancement in tire technology, offering drivers enhanced safety, convenience, and peace of mind. By understanding their design, capabilities, and maintenance requirements, vehicle owners can make informed decisions and maximize the benefits of these innovative tires. Whether you drive a luxury sedan or a sporty hatchback, knowing the ins and outs of run flat tires ensures a smoother, safer journey on the road.
Good luck and happy motoring.