You're about to embark on an epic road trip, and as you give your trusted vehicle a quick once-over, you spot it: a missing lug nut! It's one of those "Oh no!" moments every driver dreads. What do you do? Can you still drive? How urgent is this? Breathe, because you've come to the right place to find answers.
How Long Can You Drive With A Missing Lug Nut?

Driving with a missing lug nut isn't immediately dangerous, but it can lead to wheel damage, uneven tire wear, damaged wheel studs, and potentially dangerous driving situations if left unaddressed.
In this article, we'll delve deep into the world of lug nuts, exploring their basic functions, understanding the risks of driving without one, answering common questions, identifying symptoms of missing or damaged lug nuts, and guiding you on how to replace them with confidence.
Let's take a closer look.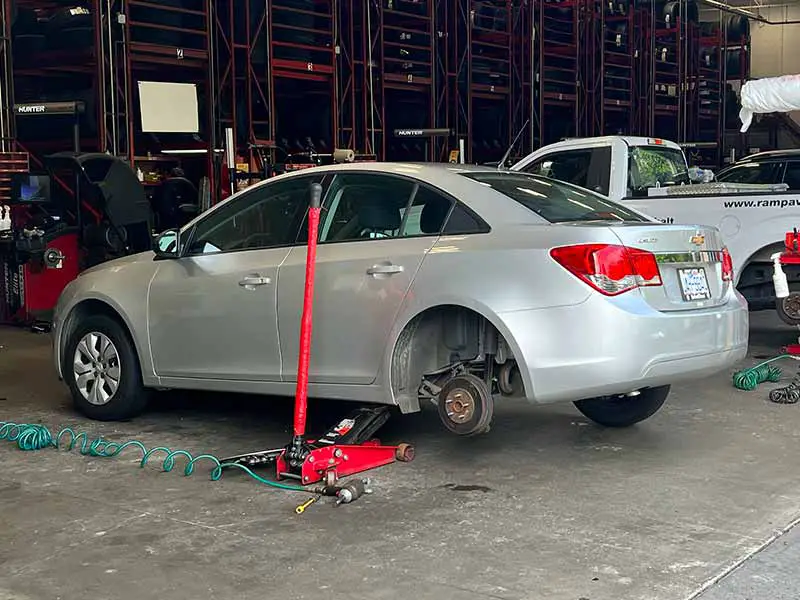 Basics of Lug Nuts
Lug nuts are the sturdy little heroes that keep your car's wheels attached to the axle. They ensure the bond stays strong, no matter how bumpy the ride gets.
Here's a quick breakdown:
Material: Typically, lug nuts are made of sturdy metals like steel. They need to be tough to handle all the pressure from the car's weight and movement.
Shape: Most of them are hexagonal. This shape makes it easier for tools to grip them tightly.
Size: Their size varies depending on the vehicle. Larger vehicles like trucks will often have bigger and more robust lug nuts than a small passenger car.
Why are They So Crucial?
Without lug nuts distribute the weight and pressure evenly across the wheel, ensuring everything spins smoothly.
Even Distribution: Every lug nut shares the load. So if one goes missing, the others have to work overtime. It's like when one person in a group project doesn't pull their weight; the rest have to work harder.
Stability: They keep the wheel flat against the wheel hub. This ensures a smooth ride and better control of the vehicle.
Safety: In the grand scheme of things, they're your car's safety net. Ensuring they're tight and in good condition means you're taking an essential step towards a safer journey.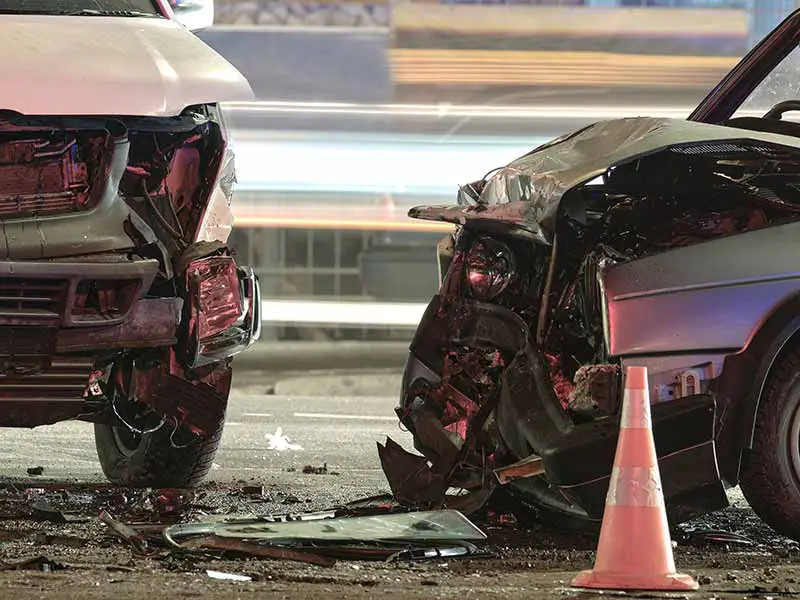 The Dangers of Missing Lug Nuts
You remember those group projects in school? When everyone did their part, things went smoothly. But if someone slacked off? Well, then someone else had to pick up the slack, and that's when things got tricky. That's precisely how lug nuts work!
Sharing the Load: Each lug nut plays a part in carrying the vehicle's weight and ensuring the wheel is held firmly.
Missing Member: When one or more lug nuts are missing, the remaining ones have to deal with extra pressure. And just like you might feel stressed if you had to do extra work in a group project, lug nuts can wear out or even break from this extra pressure.
Those Potentially Dangerous Situations
While missing a lug nut might not sound like a big deal, certain situations can make it a real hazard.
High Speeds: When you're zooming down a highway, any imbalance or extra pressure on your wheels can become a real danger.
Larger Vehicles: If you're driving a bigger car or truck, the risks increase. Those vehicles rely even more on each lug nut because they're carrying heavier loads.
Twisty, Turny Roads: Uneven roads, turns, or even a simple pothole can put additional strain on a wheel that's missing a lug nut.
Is It Even Legal?
Can I get in trouble with the law? Here's the scoop:
Safety Standards: Most places have vehicle safety standards. A missing lug nut might mean your vehicle isn't up to those standards.
Potential Fines: Driving a vehicle deemed "unsafe" can lead to fines in some areas. Plus, you might be held more responsible in case of an accident.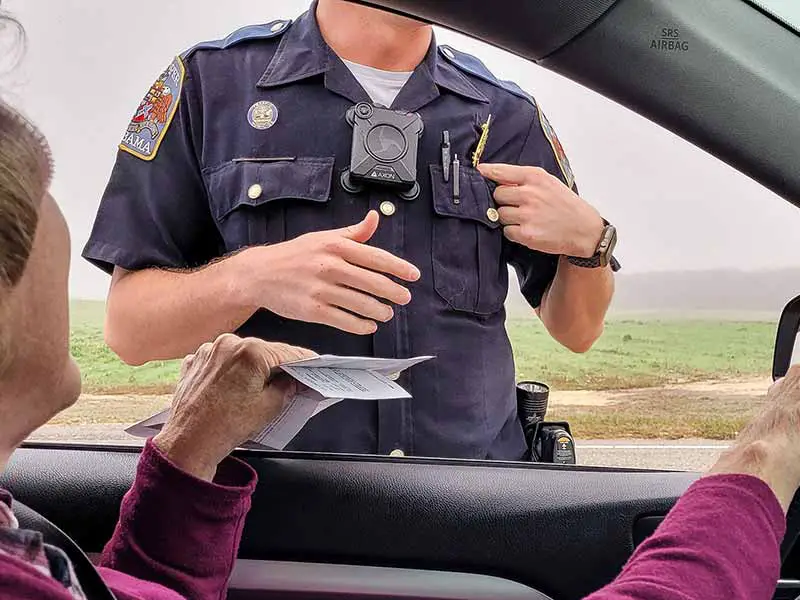 Frequently Asked Questions
Let's tackle some of the common questions that folks often have about loose or missing lug nuts.
Driving with 4 out of 5 Lug Nuts: Is It Really That Bad?
Imagine you're planning to move a heavy sofa with four friends, but one of them doesn't show up. Can you still move it? Probably. Will it be harder and riskier? Definitely.
The Imbalance Issue: Even though the wheel can still function, the absence of one lug nut can create imbalance, especially at higher speeds.
The Overwork Problem: The remaining four lug nuts now have to deal with the extra pressure exerted. Over time, this might weaken them too.
What About Going with 3 out of 5?
Okay, now two friends don't show up to move that sofa. See where we're going with this?
Highly Risky: Driving with only 3 lug nuts means there's a lot of extra pressure on those little troopers. Your chances of facing wheel issues rise significantly.
Larger Vehicles, Bigger Worries: If you're talking about trucks or bigger cars, then driving with missing lug nuts becomes even more concerning due to the vehicle's weight.
Broken Lug Nut Stud: What Does That Even Mean?
Think of lug nut studs as the anchor points for the lug nuts. Now, imagine an anchor breaking while holding a ship. Not a pretty picture, right?
Significance of the Stud: The studs ensure that the lug nuts can be securely fastened. If a stud breaks, the lug nut won't have anything to grip onto.
Potential for Problems: A broken stud can cause a wheel to become unstable. Over time, even the nearby studs might get damaged because of the uneven distribution of pressure.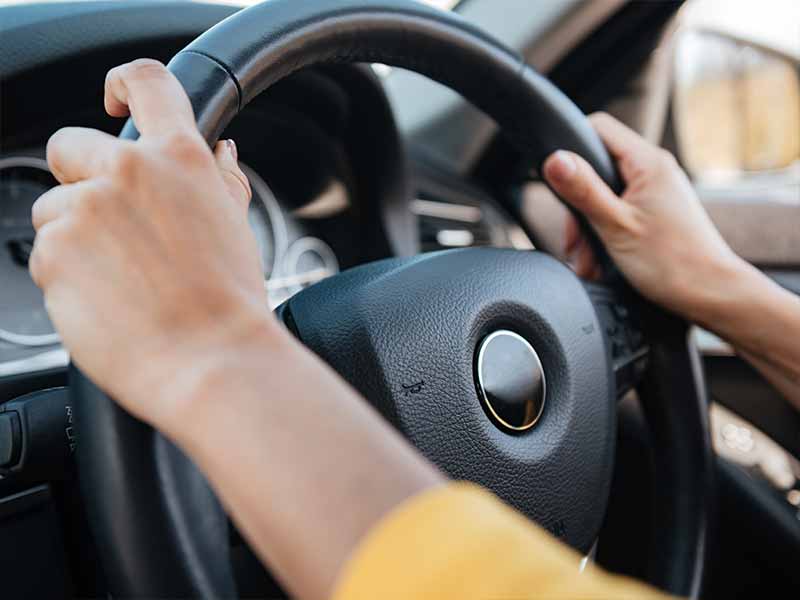 Identifying Symptoms of Missing or Broken Lug Nuts
We've all been there: a strange noise, an unusual vibration, and immediately the thought crosses our mind – "What's wrong with my car now?" While there's a long list of potential culprits, let's focus on how to spot if missing or broken lug nuts are causing the ruckus.
Vibrations and Unstable Driving: What's Shaking?
Imagine trying to walk with a loose shoe. It's uncomfortable, right? Your car feels the same way when it has missing lug nuts.
Feeling the Wobble: If you're sensing more vibrations than usual, especially when you speed up, it might be due to an imbalanced wheel.
Steering Issues: A missing lug nut can even mess with your steering. If your car feels like it's pulling to one side, it's a sign something's off.
Squeaking and Unusual Noises: What's That Sound?
We all love a bit of car karaoke, but if your vehicle starts adding its own squeaks to the mix, it's time to investigate.
High-Pitched Sounds: A wheel with missing or loose lug nuts can sometimes make a squeaking noise, especially when turning.
Connection with Brake Pads: An improperly secured wheel can cause uneven wear on brake pads, leading to even more noises and potentially risky situations.
Visually Noticeable Gaps: Using Your Eagle Eyes
Sometimes, the easiest way to spot a problem is by taking a good look.
Gaping Holes: If you see an empty spot where a lug nut should be, it's a clear sign you're missing one.
Check the Tightness: Even if all lug nuts seem to be in place, give them a check. If they're loose, they might as well be missing.
Torque Wrench Example
How To Properly Tighten Lug Nuts
You've heard the phrase, "It's not about brute strength, but technique." When it comes to tightening lug nuts, this couldn't be truer. Properly securing these small but mighty components can mean the difference between a safe drive and a potentially dangerous situation. Let's break down the steps.
1. Prepare the Necessary Tools:
Lug Wrench: A trusty tool for removing and tightening lug nuts.
Torque Wrench: This device ensures that you apply the right amount of force, preventing over-tightening or under-tightening.
2. Hand-Tightening is Key:
Before going in with any tools, always hand-tighten the lug nuts as much as you can. This step ensures that the lug nut is threaded correctly and won't cross-thread (which can damage the stud).
3. Use the Star Pattern:
Especially vital for wheels with five or more studs, always tighten lug nuts in a star or criss-cross pattern. For instance:
On a 5-stud wheel, tighten in this order: 1, 3, 5, 2, 4.
On a 6-stud wheel: 1, 4, 2, 5, 3, 6.
This approach ensures an even distribution of pressure and prevents warping the brake rotor.
4. Set the Torque Wrench to the Right Setting:
Your vehicle's manual will provide the correct torque specification for your lug nuts. It's usually measured in foot-pounds (ft-lbs) or Newton-meters (Nm). Adjust your torque wrench to this setting.
5. Tighten with the Torque Wrench:
Once you've hand-tightened the lug nuts and ensured they're correctly threaded, use the torque wrench to tighten them to the proper specification. Listen for the "click" from the torque wrench, which tells you that you've reached the correct tightness.
6. Recheck After Some Driving:
Especially if you've replaced a tire or worked on the brakes, it's a good practice to recheck the lug nuts' tightness after about 50-100 miles of driving.
Resources
Below are some links you may find helpful when learning about tires
Final Thoughts
While you might be able to drive short distances with a missing lug nut, it's not a long-term solution and can result in unwanted damage and potentially dangerous driving scenarios.
From understanding the basic functions of lug nuts to recognizing the symptoms of a problem and knowing how to replace them, it's clear that these tiny components play a monumental role in keeping our rides smooth and safe. 
The next time you spot an empty spot on your wheel or hear an odd squeak, give those lug nuts the attention they deserve.
Good luck and happy motoring.