You're cruising on the highway, your favorite song on the radio, and suddenly… a faint rattle from your wheel area disrupts the perfect moment. Ever wonder if something as small as a lug nut could be the reason for such disturbances?
Can Lug Nuts Loosen On Their Own?

Yes, due to factors like temperature changes, vibrations from road conditions, improper installation, or incorrect lug nut type, lug nuts can become loose over time.
In this article, we'll explore the world of lug nuts, understand their importance, signs that they're loose or worn out, the reasons behind these issues, and best practices for maintaining and replacing them.
Let's take a closer look.
Torque Wrench Example
Do Lug Nuts Wear Out?
Lug nuts, just like every superhero, can face challenges over time. They might look tough on the outside, but several factors can wear them down. Let's explore how and why these champions can sometimes falter.
How Wear and Tear Impacts Lug Nuts
Lug nuts are on the frontline, facing daily challenges from:
Road conditions: Potholes, rough terrains, or just the grind of everyday travel can take a toll.
Environmental elements: Rain, snow, salt on winter roads, or even the heat can make them wear out faster.
The Result?
They may not fit as snugly as they once did.
The threads inside the lug nuts might get worn down, making it hard to screw them on or off.
Steel Lug Nuts on Steel Wheels: A Special Case
You'd think steel-on-steel is a match made in heaven, right? While they are strong together, they do have their challenges:
Metal on Metal: Steel lug nuts on steel wheels can face more direct metal-to-metal contact. Over time, this friction can lead to faster wear.
Metal Burrs: Small raised bits, known as metal burrs, can form due to this constant friction. These burrs:

Might make it tricky to put on or take off the lug nut.
Can lead to uneven tightening, which isn't ideal for our beloved clamping force!
The Importance of Regular Checks
We can't stress this enough: regular checks are your best defense!
Catch problems early: Before they turn into significant safety issues.
Stay ahead: If you spot a worn-out lug nut or feel it's not tightening properly, it might be time for a replacement.
Safety first: Remember, it's not just about the lug nut wearing out; it's about ensuring that you, your passengers, and everyone on the road is safe!
Lug Nuts Example
Why Do My Lug Nuts Keep Coming Loose?
Lug nuts, as dedicated as they are, can sometimes face problems that cause them to either become too loose or, ironically, too stuck. But what causes these issues? Let's crack this nut together!
How Lug Nuts Loosen On Their Own
It's a baffling thought, right? How can something screwed on tight become loose without anyone touching it? Here are the usual suspects:
Heat and cold: Drastic temperature changes can make metal expand or contract. This game of shrink and swell can cause lug nuts to loosen.
Vibration: Continuous driving, especially on uneven terrains, subjects your wheels to vibrations. Over time, these can wiggle the lug nuts loose.
Improper installation: If lug nuts aren't tightened in the right order or with the correct amount of force, they might not settle in perfectly and can loosen over time.
The Role of Clamping Force and Wheel Nuts
As we learned earlier, clamping force is the superhero force keeping the wheel snug against the hub. But if this force isn't just right:
Too much force: Over-tightening can cause lug nuts to seize or even damage the threads.
Too little force: Under-tightening can result in the lug nuts coming loose over time.
And don't forget the wheel nuts! They're just as important:
Proper fit: If the wheel nuts don't fit perfectly, they can't apply the correct clamping force, leading to all the problems we've discussed.
Conical Seat (Cone Seat): These are the most common type of lug bolts or nuts. They have a tapered seat, which means the seating area of the bolt or nut tapers down to a point. It's typically set at a 60-degree angle.Ball Seat (Rounded Seat): These have a round or curved seating area. They're often used on many European cars, especially older Porsches, Mercedes, and Volkswagen.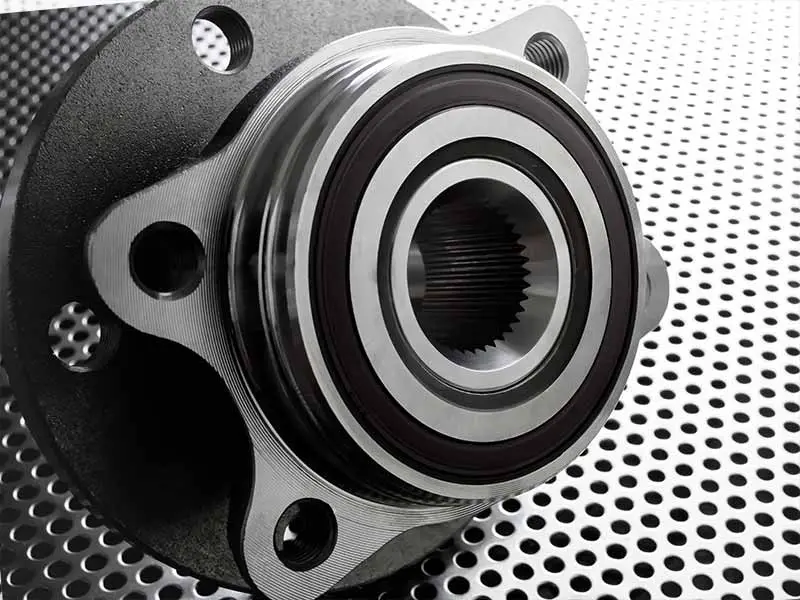 Can A Bad Wheel Bearing Cause Lug Nuts To Loosen?
When it comes to vehicle maintenance, everything is interconnected. Wheel bearings, though often overlooked, play an essential role in your car's operation.
Understanding Wheel Bearings:
Role in the car: Wheel bearings are sets of steel balls or tapered rollers held together by a metal ring. They allow the wheels to spin freely by reducing friction.
Symptoms of a bad bearing: Common signs include a humming or grinding noise from the direction of the tire, a feeling of looseness in the steering, or the ABS light turning on.
The Connection to Lug Nuts:
While a faulty wheel bearing can cause a myriad of issues, directly causing lug nuts to loosen isn't one of them. However, here's how they're indirectly related:
Vibrations: A worn-out wheel bearing can cause vibrations in the wheel assembly. Over time, this could theoretically lead to the loosening of components, but lug nuts, if properly torqued, should remain secure.
Increased heat: Bad bearings can generate additional heat, which could impact surrounding components. While this might affect the integrity of materials around the wheel, it's unlikely to directly cause lug nuts to come loose.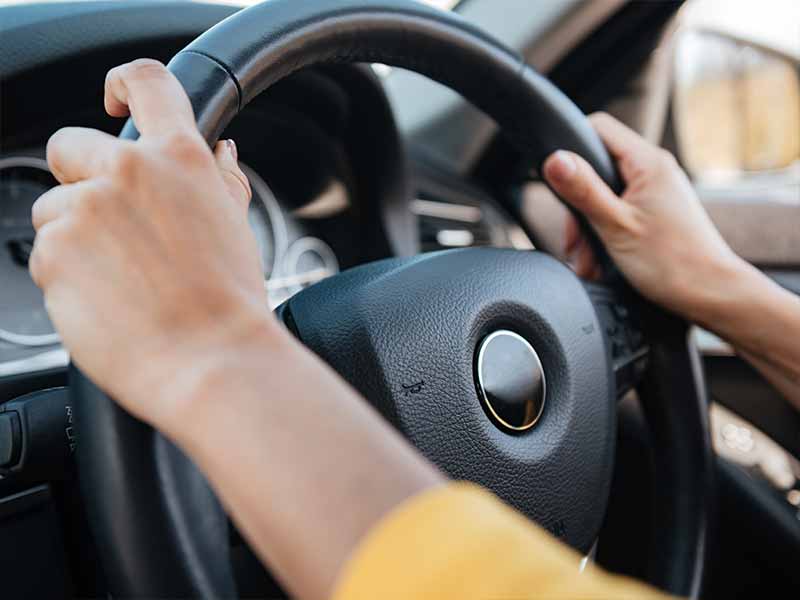 How to Tighten Loose Lug Nuts
While it may seem like a simple task, tightening lug nuts is an essential process that requires attention and precision. Doing it right ensures your safety and the longevity of your wheels. Let's dive into the right way to secure those lug nuts!
1. Gather Your Tools:
Before diving in, make sure you have these essentials:
A torque wrench: This allows for precision in tightening, ensuring you get the right amount of force on each lug nut.
Car owner's manual: This will guide you on the specific torque setting suitable for your vehicle.
2. Safety First!
Ensure your car is on a level surface.
If you're changing a tire or had to lift the car, make sure it's securely on jack stands. Never rely on just a jack.
3. Tightening Procedure:
Hand-tighten first: Screw the lug nuts onto the wheel studs using your fingers. This ensures they're not cross-threaded.
Crisscross pattern: When using your torque wrench, don't just go around the wheel in a circle. Tighten one lug nut, then move to the one across from it in a crisscross or star pattern. This ensures even clamping force.
Use the torque wrench: Adjust the torque wrench to the setting specified in your car's manual. Now, tighten each lug nut until the wrench clicks, signaling it's reached the set torque.
4. Re-check After a Short Drive:
After you've tightened your lug nuts and driven a short distance (around 50-100 miles), it's a good idea to re-check the tightness. This ensures everything has settled in properly.
5. Periodic Inspections:
Even if you haven't noticed anything amiss, routinely inspecting and ensuring your lug nuts are tightened to the manufacturer's specification is a good habit.
When Lug Nuts Are Tight, But the Wheel Is Loose
This can be a puzzling situation! Here's what might be happening:
Cross-threading: The lug nuts might be threaded incorrectly, so even if they feel tight, they're not securing the wheel correctly.
Wrong lug nuts: If someone replaced your lug nuts with ones that aren't a match for your car (conical vs ball seat for instance), they might not be fitting properly.
| | | |
| --- | --- | --- |
| 12 x 1.5 mm | 70 – 80 ft/lb | 6.5 |
| 12 x 1.25 mm | 70 – 80 ft/lb | 8 |
| 14 x 1.5 mm | 85 – 90 ft/lb | 7.5 |
| 14 x 1.25 mm | 85 – 90 ft/lb | 9 |
| 7/16 in. | 70 – 80 ft/lb | 9 |
| 1/2 in. | 75 – 85 ft/lb | 8 |
| 9/16 in. | 135 – 145 ft/lb | 8 |
How To Keep Lug Nuts From Coming Loose
Lug nuts play a vital role in the safety and smooth operation of your vehicle. As such, ensuring they stay put is of utmost importance. Wondering how to keep them from loosening on their own? Let's roll into the details!
1. Ensure Proper Installation:
Use the right tools: Always use a torque wrench when installing lug nuts. This ensures you apply the exact force needed, preventing both under-tightening and over-tightening.
Follow a crisscross pattern: Tighten the lug nuts in a star or crisscross sequence rather than in a circle. This ensures even pressure distribution and prevents warping of the brake rotor.
2. Regularly Check Torque Levels:
Post-installation check: After fitting a wheel, drive for about 50-100 miles and then recheck the lug nuts with a torque wrench.
Routine checks: Even if you haven't recently changed or removed a tire, periodically check the tightness of lug nuts.
3. Address Vibrations Immediately:
If you ever notice any unusual vibrations while driving, particularly after changing a tire or doing any work on the car:
Stop in a safe place and do a quick visual check.
At your earliest convenience, inspect the lug nuts or have them inspected by a mechanic.
4. Keep Threads Clean:
Avoid lubricants: While it might seem counterintuitive, avoid lubricating wheel studs or lug nuts. This can lead to over-tightening.
Clean regularly: Dirt, grit, and other contaminants can interfere with the proper tightening of lug nuts. Clean the threads of both the lug nuts and wheel studs with a wire brush occasionally.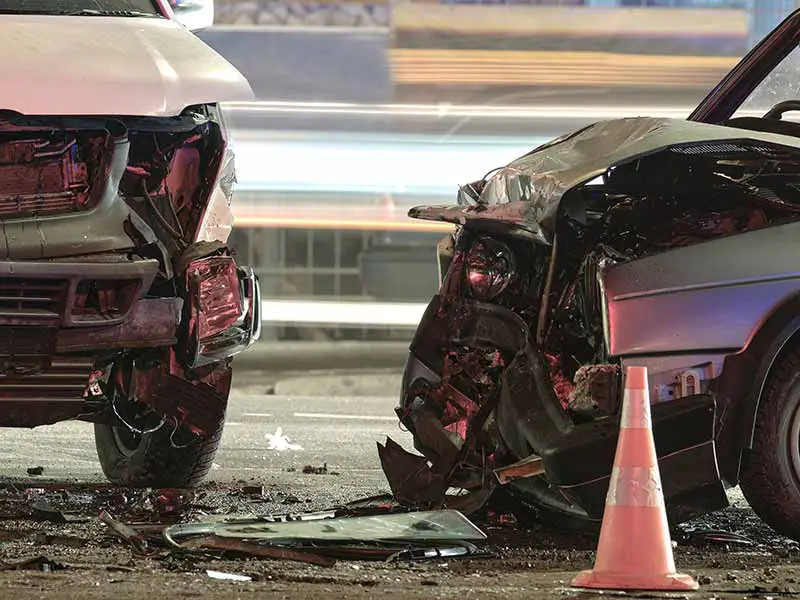 Symptoms and Consequences of Loose Lug Nuts
Ever heard a strange noise from your car's wheel area? Sometimes, that mystery sound (or vibration) could be loose lug nuts. Let's find out how to spot the signs and why addressing them ASAP is so crucial.
Will Loose Lug Nuts Cause Noise?
The short answer? Yes, they can!
Clicking or popping sounds: Especially when you first start moving or turn a corner.
Rattling: If they're very loose, you might even hear a rattle, like something is just rolling around in there.
Remember, sounds can be clues, but they're not definitive proof. If you hear odd noises, it's a good idea to check, but there could be other reasons too.
Can Loose Lug Nuts Cause Vibration?
Yep, they can be the culprits behind that too!
Steering wheel shakes: If you feel your steering wheel vibrating, especially at certain speeds, it's a sign to investigate.
Unsteady ride: Your car might not handle as smoothly as usual. It might feel like it's wobbling a bit.
Potential Damage of Loose Lug Nuts
Ignoring those symptoms? That could lead to:
Damage to wheel studs: If the lug nuts are loose, the wheel studs might get damaged from all the unwanted movement.
Wheel separation: Worst case? Your wheel could literally come off while driving. Yikes!
Mating surfaces: That snug fit between your wheel and hub? Loose lug nuts could damage that connection, leading to bigger problems down the road.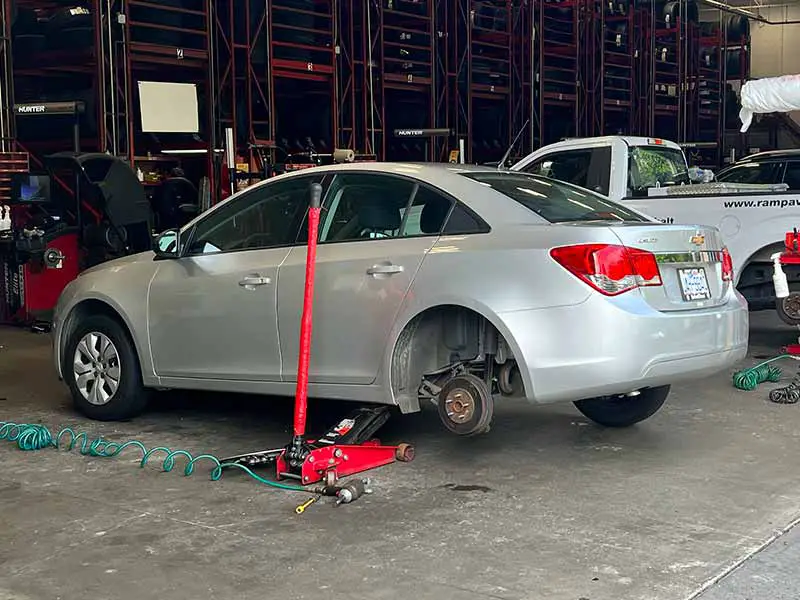 Understanding Lug Nuts and Their Importance
Lug nuts may seem like tiny pieces of metal, but they play a giant role in keeping you safe on the road. Let's dive deep and learn why these little buddies are so crucial for your vehicle!
What Exactly is a Lug Nut?
A lug nut is:
A specially designed nut that fastens the wheel to a vehicle.
Usually made of steel, especially when paired with steel wheels.
Found in sets on each wheel – typically 4, 5, 6, or 8, depending on the car or truck type.
In simple words, think of lug nuts as the strong, trusty heroes holding your wheels in place!
Lug Nuts, Wheel Hubs, and Wheel Lugs
Every wheel has a set of bolts, known as wheel lugs, poking out from the wheel hub. These lugs are like the arms waiting for a firm handshake, and lug nuts? They're the firm grip!
Wheel Hub: It's the central part of the wheel, usually made of metal, that houses these wheel lugs.
Wheel Lugs (or Wheel Studs): These are the bolts fixed on the wheel hub. When you mount a wheel onto the vehicle, you line up the holes in the wheel with these studs.
Lug Nuts: As mentioned, these nuts fasten onto the wheel studs, ensuring the wheel stays attached to the vehicle. A proper and secure fit means you and your car are safe!
Resources
Below are some links you may find helpful when learning about tires
Final Thoughts
Lug nuts might seem like tiny, inconspicuous components, but their role in ensuring your vehicle's safety is monumental. Through our journey, we've unearthed the importance of these little champions, recognizing signs when they're not quite right, understanding the reasons they might loosen or seize, and embracing the best practices for their maintenance and replacement.
Key Takeaways:
Regular inspections and the use of a torque wrench can prevent many lug nut-related issues.
Factors like temperature fluctuations, road vibrations, and installation errors can lead to loosening.
Staying proactive, understanding proper clamping force, and timely replacements are crucial for road safety.
Good luck and happy motoring.