Did you know that running different size tires on your rear axle can affect your vehicle's safety, performance, and even its warranty? Discover the importance of maintaining proper tire sizes and the potential consequences of mixing tire sizes on your vehicle.
Running Different Size Tires On Rear Axle

While there are acceptable reasons for running different size tires on the rear axle of your vehicle, not doing so properly can lead to compromised handling, uneven wear, and potential damage to the drivetrain.
In this article, you'll learn about understanding tire sizes, the reasons someone might want to change tire sizes on the rear axle, the impact of running different size tires, the risks involved, exceptions where it might be acceptable, and tips for maintaining proper tire size to keep your vehicle safe and performing at its best.
Let's take a closer look.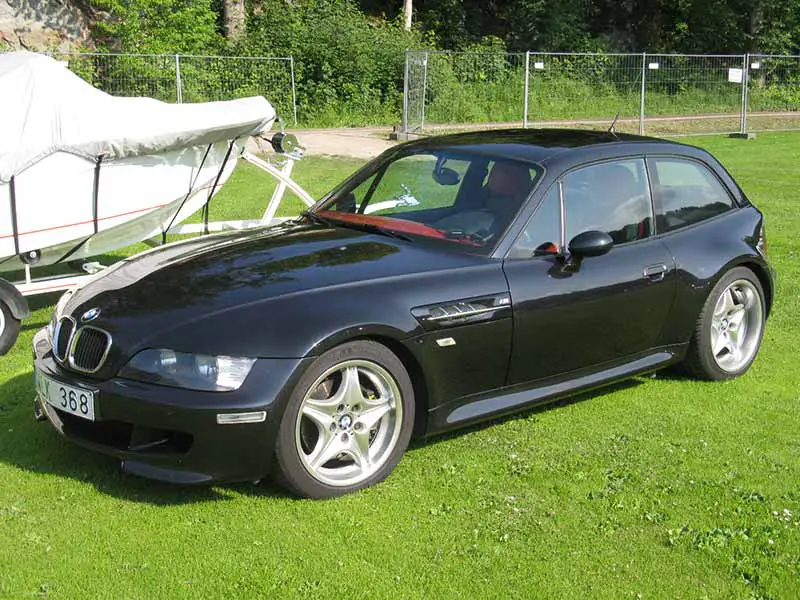 Understanding Tire Sizes
To help you make sense of tire sizes, let's break down what the numbers and letters on the tire's sidewall actually mean. This will make it easier to pick the right tires for your car or truck.
Tire Size Notation Explained
Most tire sizes look like this: P215/65R15 95H. Let's break it down piece by piece:
P: This letter stands for "passenger," meaning it's a tire designed for passenger cars. You might also see "LT" for light trucks or no letter at all for European tires.
215: This number is the tire width in millimeters. In our example, the tire is 215mm wide.
65: This is the aspect ratio, which compares the tire's height to its width. A 65 aspect ratio means the tire's height is 65% of its width.
R: This letter indicates it's a radial tire, meaning the tire's internal structure has layers of fabric running across the tire at a 90-degree angle. Radial tires are the most common type for cars and trucks.
15: This number tells you the diameter of the wheel in inches. In our example, the tire is designed for a 15-inch wheel.
95: This number is the load index, which indicates the maximum weight the tire can support. The higher the number, the more weight the tire can carry.
H: This letter is the speed rating, which tells you the maximum speed the tire can safely handle. In this case, the tire has a speed rating of H, which means it can handle speeds up to 130 mph.
Choosing the Correct Tire Size for Your Vehicle
When selecting tires, it's important to choose the right size for your car or truck. Here are some tips to help you pick the perfect tires:
Check Your Owner's Manual: Your owner's manual will list the recommended tire size and type for your vehicle. Always consult the manual before buying new tires.
Look at Your Current Tires: You can find the tire size on the sidewall of your current tires. If your current tires match the recommended size in your owner's manual, stick with that size.
Don't Mix and Match: It's best not to mix different tire sizes on your vehicle, especially on the same axle. This can lead to uneven wear and poor handling. Instead, try to replace tires in pairs or sets.
Consult a Tire Expert: If you're unsure about the right tire size for your vehicle, consult a tire expert or visit a reputable tire shop for advice.
The Impact of Running Different Size Tires
Running different size tires on your vehicle, particularly on the rear axle, can have a significant impact on various aspects of your car or truck. Let's discuss some of the potential effects to better understand why maintaining proper tire sizes is so important.
Effects on Handling and Stability
When you have different size tires on the rear axle, it can lead to:
Unpredictable handling: Your vehicle may not respond the way you expect when turning, which can make it difficult to control.
Reduced stability: Imbalanced tire sizes can affect your vehicle's balance, making it more prone to skidding or sliding, especially in wet or slippery conditions.
Uneven Wear on Tires and Suspension Components
Mixing tire sizes can result in:
Irregular tire wear: Different tire sizes often wear unevenly, which means you'll need to replace them more frequently.
Increased stress on suspension: An imbalance in tire sizes can put extra stress on your vehicle's suspension components, leading to premature wear and potentially costly repairs.
Impact on the Drivetrain and Transmission
Using different size tires on the rear axle can cause problems for your vehicle's drivetrain and transmission:
Misaligned drivetrain: Different size tires can throw off the alignment of your vehicle's drivetrain, leading to increased wear on parts like the differential and axles.
Strain on transmission: Imbalanced tire sizes can force your transmission to work harder to accommodate the differences, which can lead to overheating and potential damage.
Compromised Safety in Emergency Situations
When faced with an emergency, such as needing to make a sudden stop or swerve, having different size tires on the rear axle can:
Reduce braking effectiveness: Imbalanced tire sizes can cause your brakes to work unevenly, which may increase stopping distances and compromise safety.
Decrease ability to avoid obstacles: Your vehicle's ability to quickly swerve and avoid obstacles may be hindered, making it more difficult to stay safe in emergency situations.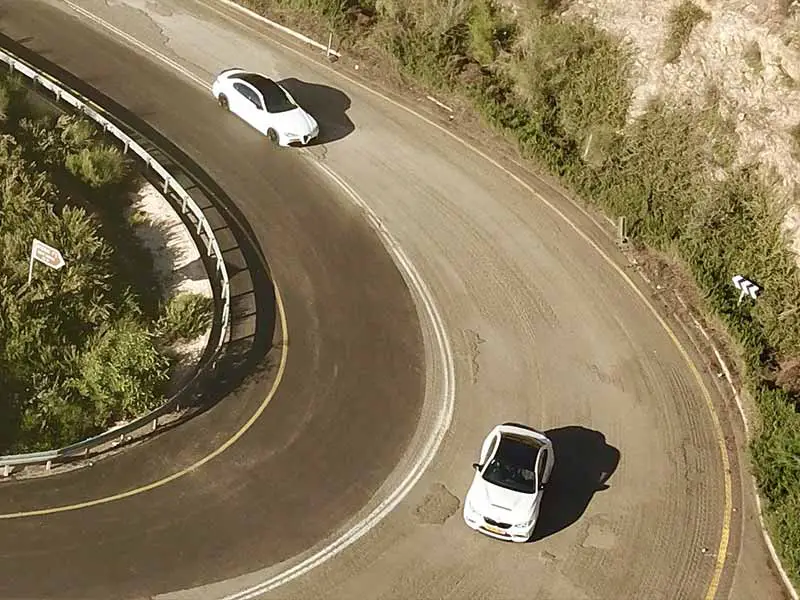 Reasons for Changing Tire Size on the Rear Axle
There are various reasons someone might consider changing the tire size on their rear axle. While it's generally recommended to maintain the same tire size for all four tires, it's important to understand the motivations behind this decision. Let's explore some common reasons for changing rear tire sizes.
Improving Vehicle Appearance or Style
Some people choose to install larger or wider tires on the rear axle for aesthetic reasons. Upgrading to bigger tires can give a vehicle a more aggressive or sporty appearance.
Enhancing Performance, Such as Traction or Handling
In certain situations, running larger or wider tires on the rear axle can improve traction and handling, especially during high-performance driving or racing. These tires can provide better grip and allow the vehicle to corner more effectively.
Upgrading to Larger Wheels
When upgrading to larger wheels, it's often necessary to change tire sizes to maintain proper fitment. This can result in wider or taller tires being installed on the rear axle.
Catering to Specific Driving Conditions
Some drivers may choose to use different tire sizes on the rear axle to better suit specific driving conditions or scenarios. For example, off-road enthusiasts might opt for larger, more aggressive tires on the rear axle to improve traction on challenging terrain, while drag racers could use wider tires to increase grip and acceleration on the track.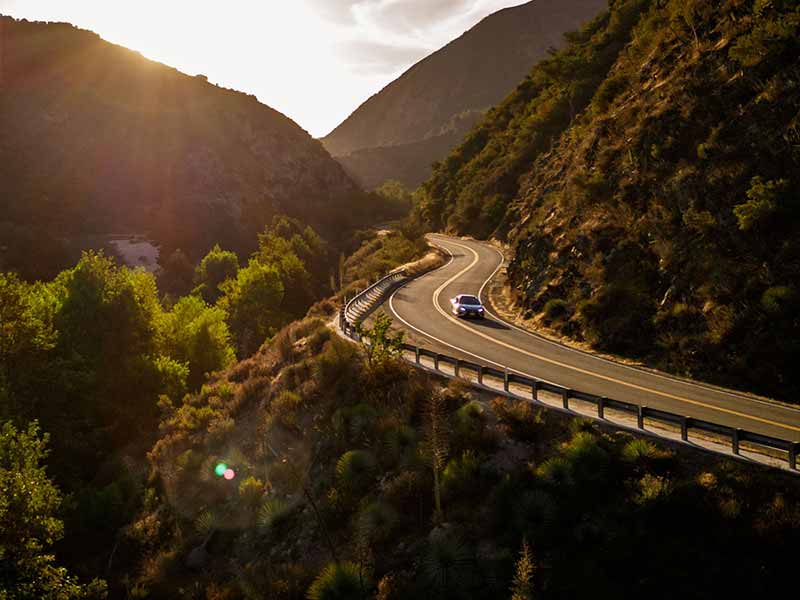 Risks of Mixing Tire Sizes on Rear Axle
As mentioned earlier, mixing tire sizes on the rear axle can have several negative consequences. Let's delve into the risks associated with running different size tires on the rear axle of your vehicle.
Decreased Traction and Grip
When the rear tires are different sizes, it can lead to uneven traction, resulting in reduced grip, especially during cornering or in slippery conditions. This can increase the likelihood of losing control of your vehicle.
Imbalanced Braking Performance
Using different size tires on the rear axle can affect your vehicle's braking performance, causing it to pull to one side or take longer to stop. This can be particularly dangerous in emergency situations where quick, precise braking is essential.
Changes in Vehicle Dynamics
Mixing tire sizes on the rear axle can alter your vehicle's suspension geometry and overall dynamics, impacting handling and ride quality. The changes might make the vehicle more difficult to control, especially at higher speeds or during sudden maneuvers.
Possible Voiding of Vehicle's Warranty
If your vehicle is still under warranty, installing different size tires on the rear axle may void the warranty or limit coverage for certain components. It's essential to check your vehicle's warranty terms before making any changes to the tire sizes.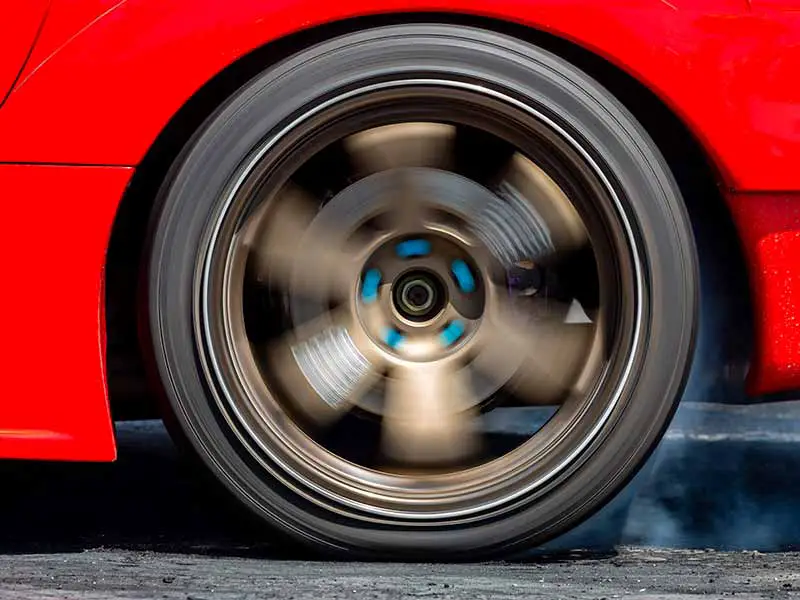 Exceptions and Scenarios Where It Might Be Acceptable
While it's generally recommended to maintain consistent tire sizes across your vehicle, there are a few specific scenarios where using different size tires might be acceptable or even necessary. Let's explore these exceptions and the conditions under which they might apply.
Temporary Use of a Spare Tire
If you experience a flat tire, you may need to use a spare tire temporarily until you can replace the damaged tire with one of the correct size. Spare tires, particularly "donut" spares, are often smaller and not designed for extended use. It's important to get your regular tire repaired or replaced as soon as possible and follow the speed and distance limitations specified for the spare tire.
Custom Vehicles or Off-Road Applications
In some custom vehicle builds or off-road applications, running different size tires on the rear axle could be acceptable or even desirable. In these situations, the vehicle's suspension and drivetrain may be specifically designed to accommodate the varying tire sizes. It's crucial to consult with an expert and follow any guidelines provided by the vehicle or component manufacturer.
When Vehicle Manufacturers Approve Staggered Tire Setups
Some high-performance vehicles or sports cars come with a manufacturer-approved staggered tire setup, where the rear tires are wider than the front tires to enhance traction and handling. In these cases, the vehicle is specifically designed to accommodate the different tire sizes, and using the recommended sizes should not pose any risks.
Resources
Below are some links you may find helpful when learning about tires
Final Thoughts
As we mentioned at the beginning, running different size tires on your rear axle can significantly impact your vehicle's safety and performance. The key takeaway from this article is that maintaining proper tire sizes is essential for ensuring a smooth and safe ride, as well as preventing potential damage to your vehicle's various components.
Consider this quotation from tire industry expert Harvey Brodsky: "Tires are like shoes – if you have one that's the wrong size or worn out, it affects everything."
Good luck and happy motoring.