Imagine driving off into the sunset with some new 35 inch tires on your truck, feeling like the king or queen of the road. But as the miles tick by, it seems like your fuel gauge is dropping faster than normal. Are your new tires and wheels guzzling more of your precious gas?
Do Bigger Tires Affect Gas Mileage?

Yes, bigger tires can affect gas mileage. Larger and heavier tires increase rolling resistance, making the engine work harder and potentially decreasing fuel economy.
In this article, we'll dive deep into the world of tires, exploring their impact on fuel economy, breaking down essential terms, and offering tips to maximize your gas mileage.
Let's take a closer look.
Tire Size Comparison Calculator
Factors that Influence a Vehicle's Fuel Efficiency
Before we move any further into the world of tires and gas mileage, let's get a handle on the main players that affect how efficiently our cars use fuel. Remember, while tires play a significant role, they're part of a broader story.
Tire Size
The size of the tires you put on your vehicle can make a world of difference, both in how the car feels on the road and how much fuel it uses. Here's the scoop:
Bigger tires often mean more weight, making the engine work harder and, in turn, use more fuel.
Smaller tires, on the other hand, might be lighter, but can have their own drawbacks, like affecting the vehicle's balance or speedometer accuracy.
Tire Pressure
Tire pressure is like the Goldilocks of car maintenance – you don't want it too high or too low; it has to be just right. Why's that?
Low tire pressure: When the pressure's too low, the tires have more surface area touching the road. This means more rolling resistance (remember that term?). More resistance = more fuel usage.
High tire pressure: On the flip side, too much pressure can reduce the tire's grip on the road, making driving potentially unsafe.
Tire Width (Wide vs. Narrow)
Width matters, especially when it comes to tires and fuel usage. So, which one's the champ for fuel economy?
Wider tires: They've got a larger contact patch (the part of the tire that touches the road). This can give better traction but can also increase rolling resistance. So, yes, sometimes they might make your car use more fuel.
Narrower tires: These guys might be more fuel-efficient due to less rolling resistance. But, as always, there's a trade-off. They might not offer the same grip as wider ones, especially in conditions like rain or snow.
Wheel Material
And lastly, while we're focusing mainly on tires, we shouldn't forget the wheel they're wrapped around!
Lighter alloy wheels: These can help improve your car's fuel efficiency. How? A lighter wheel means the vehicle has to do less work to move, and that can save on fuel.
Heavier wheels: These might give a sturdier feel to the drive but can make the vehicle work harder and, you guessed it, consume more fuel.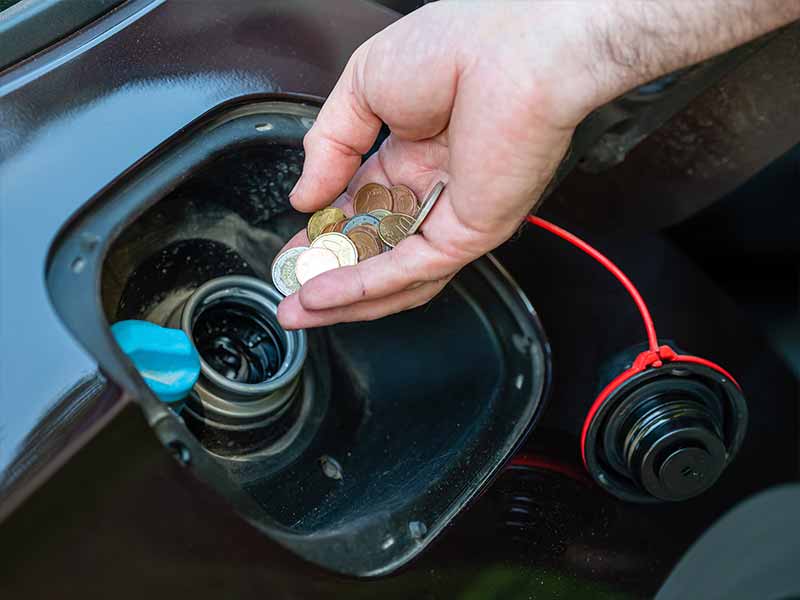 Bigger Tires: Effects on Gas Mileage
Ever seen those monster trucks with ginormous tires and wondered, "How on Earth do they manage fuel?" Well, while most of us aren't driving monster trucks, the question of how bigger tires affect our vehicle's gas mileage is still super relevant. Let's break it down.
Size and Weight
When we talk about bigger tires, we're often talking about both diameter (how tall the tire is) and the weight. Here's the deal:
Increased Diameter: Making the tire taller can change the gearing of your vehicle, making it work harder and use more fuel in some cases.
Added Weight: Heavier tires mean more mass to move. More mass? More work for your engine. And, yep, that means potentially more fuel.
Rolling Resistance
We touched on this before, but it's worth revisiting in the context of bigger tires:
More Surface Area: Larger tires might have more of their surface touching the road. And that can mean – you've got it – higher rolling resistance.
The Result: Higher resistance can lead to increased fuel consumption. So, while those big tires might look cool, they could be making your engine sweat!
Vehicle Dynamics
Changing tire size doesn't just affect fuel usage. It can also change how your vehicle behaves:
Speedometer Accuracy: Bigger tires can throw off your speedometer readings. That's right; you might be going faster (or slower) than you think!
Braking: Larger tires might affect your vehicle's braking efficiency, so always be cautious when changing sizes.
Specific Scenarios
Let's get into the nitty-gritty with some specifics. After all, numbers can help paint the picture:
20-inch Rims: Adding larger rims, like 20-inch ones, might look sleek, but larger wheels are usually heavier than smaller wheels with larger tires at the same overall height. This can affect gas mileage because, as we've learned, more weight can mean more fuel.
33-inch Tires: For those venturing into off-road territories or just looking for that rugged look, 33-inch tires are a popular choice. But remember, the added height and weight can lead to increased fuel consumption. So, it's a balance of aesthetics and efficiency.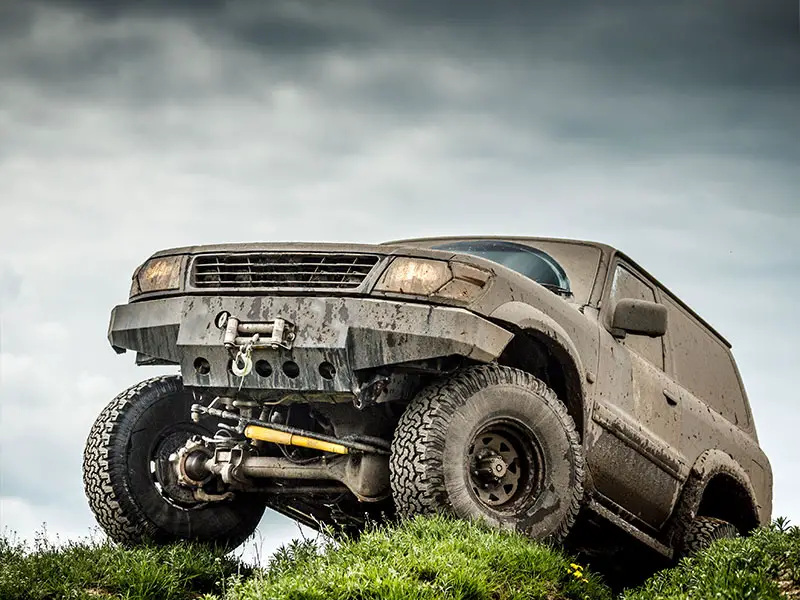 How Much Does Tire Weight Affect Fuel Economy?
When thinking about factors that influence fuel efficiency, it's common to focus on tire size or width, but the weight of the tire itself is also a major player. Let's shed some light on how the weight of a tire can impact miles per gallon (MPG).
Physics Behind the Wheel
At the heart of the matter is a simple principle: moving a heavier object requires more energy than moving a lighter one. When your vehicle has to rotate heavier tires, it needs more energy, which means burning more fuel. Every additional pound added to your tire can make your engine work a little harder.
Acceleration and Fuel Efficiency
The weight of the tire affects the rotational inertia, which in simpler terms, means how much effort it takes to start or stop spinning the tire. Heavier tires increase rotational inertia. When you accelerate, more effort (and fuel) is required to get those heavier tires moving. This consumption is particularly noticeable in stop-and-go traffic where acceleration is frequent.
Efficiency on Highways vs. City Streets
Interestingly, the effect of tire weight on fuel consumption is more pronounced in city driving than on highways. In city settings, you're repeatedly stopping and starting, meaning the heavier tire's inertia is continually being overcome. On highways, once your speed becomes consistent, the weight of the tire has a less dramatic effect on your car's gas mileage.
Other Factors to Consider
While tire weight undoubtedly affects MPG, it's crucial to understand it's just one piece of the puzzle. The tire's design, tread pattern, and even the rubber compound can all influence rolling resistance and, consequently, fuel economy. Also, the overall weight distribution of the vehicle, including passengers and cargo, plays a role in the bigger picture of fuel mileage.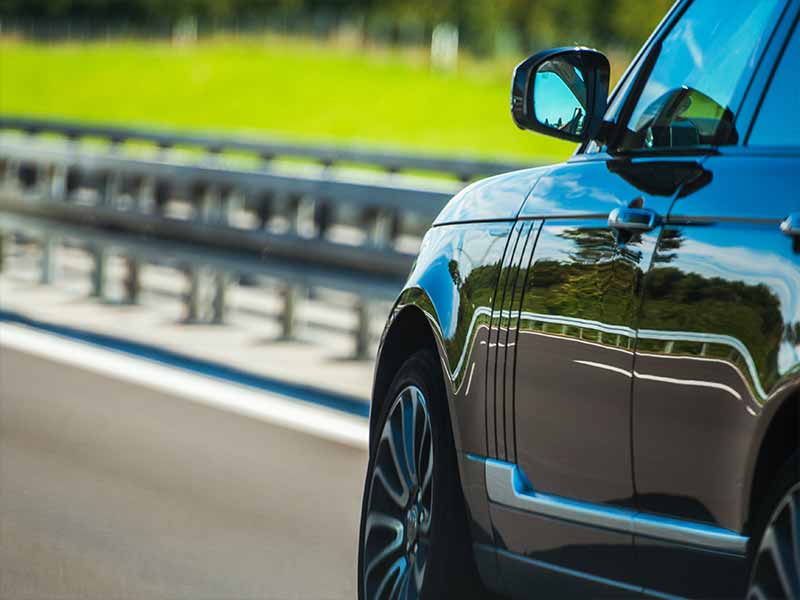 How to Achieve the Best Gas Mileage with Tires
It's no secret – we all want to squeeze as many miles as possible out of each gallon of gas. With tires playing such a pivotal role in fuel consumption, here's a handy guide to help you maximize those miles per gallon (mpg) with the right tire choices and maintenance.
Selecting the Right Tire Size
Choosing the best tire size for your vehicle can be a game-changer for fuel efficiency:
Manufacturer's Recommendation: Stick to the tire size recommended by your vehicle's manufacturer. They've done the homework to find the size that best balances performance, safety, and fuel economy.
Avoid Going Too Big: Remember, larger tires often mean more weight and increased rolling resistance. If fuel economy is a priority, avoid going significantly larger than the recommended size.
Maintaining Proper Tire Pressure
Ensuring your tires are correctly inflated is one of the easiest ways to improve fuel efficiency:
Regular Checks: Make it a habit to check your tire pressure at least once a month. Both under-inflated and over-inflated tires can hurt your fuel economy.
Use a TPMS: A Tire Pressure Monitoring System can be a lifesaver, giving you real-time info on your tire pressure and alerting you if there's a problem.
Choosing the Right Tire Width
When it comes to width, it's not just about the look:
Narrow Tires: As we discussed, narrower tires typically offer better fuel efficiency due to reduced rolling resistance. But, they might not provide the same traction as wider ones.
Wider Tires: While they can give better traction, especially in conditions like wet roads, they might increase fuel consumption.
Regular Tire Maintenance
A well-maintained tire can work wonders for your vehicle's fuel efficiency:
Rotations: Regular tire rotations can ensure even tire wear, helping maintain optimal fuel efficiency.
Balancing: Getting your tires balanced can reduce vibrations, wear, and, in turn, can contribute to better gas mileage.
Inspections: Always keep an eye out for signs of wear, damage, or any other issues. A damaged tire can significantly affect fuel efficiency.
Considering the Wheel
Though our main focus is on tires, we can't forget the wheel they sit on:
Light Alloy Wheels: If you're considering an upgrade, lighter alloy wheels can be a good choice. As mentioned earlier, lighter wheels can mean improved fuel efficiency since there's less weight for the engine to move.
Resources
Below are some links you may find helpful when learning about tires
Final Thoughts
Bigger isn't always better; larger and heavier tires can increase rolling resistance, leading the engine to work harder and consume more fuel. While the aesthetic allure of big tires is undeniable, it's vital to weigh this against potential fuel inefficiencies. 
Regular maintenance, sticking to the manufacturer's recommendations, and being mindful of tire size and width are all crucial components to ensuring you get the best miles per gallon from your ride. So, the next time you think about upgrading or maintaining your tires, remember: the right choice can drive you towards better fuel economy and savings at the pump.
Good luck and happy motoring.