Have you ever stopped to ponder just how much those shiny circles of rubber supporting your car weigh? It might seem like a trivial curiosity, but the weight of your tires can have a profound impact on your vehicle's performance, fuel efficiency, and even your safety.
How Much Do Tires Weigh?

The weight of a tire can vary greatly depending on its type and size. On average, passenger car tires weigh around 27 lbs without the rim, while commercial truck tires can weigh upwards of 115 lbs.
In this article, we'll explore the intricacies of tire weight, delving into the average weights of tires across different vehicle types and tire categories. We'll unravel why tire weight matters, how it affects your vehicle's gas mileage, and its influence on acceleration.
Let's take a closer look.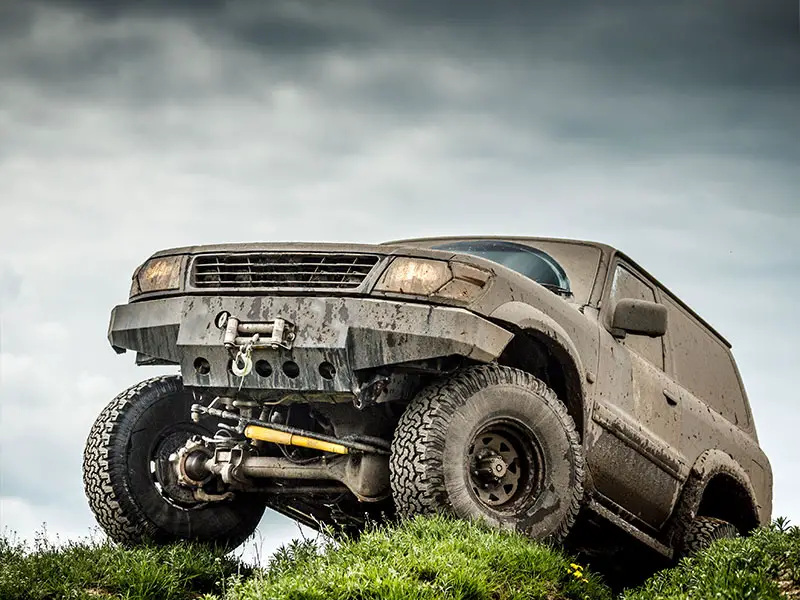 How Much Does a Tire Weigh by Vehicle Type?
Alright, folks! Now that we know what a tire is and why it's so important, let's dig into how much these round rubber marvels actually weigh. And I'll tell you, it's not a one-size-fits-all answer. Different vehicles need different types of tires, and those different types of tires can vary quite a bit in weight. So, let's get into the nitty-gritty!
Passenger Car Tire
Sedans, our everyday heroes, typically use what we call passenger car tires. These tires, balancing comfort and fuel economy, usually weigh around 27 lbs.
Trailers
Now, trailers are a bit of a different story. They don't need to worry about comfort, just durability and load capacity. Their tires tend to be a bit lighter, with an average weight of 15.5 lbs.
Light Trucks and SUVs
Stepping up in size, we reach light trucks and SUVs. These vehicles often carry heavier loads and need stronger tires. On average, a light truck or SUV tire weighs about 48 lbs.
Commercial Trucks and Vans
Moving on to the big boys, commercial trucks and vans use much heftier tires. A commercial truck tire is designed to withstand heavy loads and long distances, and they weigh in at around 115 lbs each.
ATV Tires
ATV tires are a special category. They're designed to handle a wide variety of terrains, from sandy dunes to muddy trails. They average around 23 lbs.
Motorcycles
Don't forget about our two-wheeled friends! Motorcycle tires are lightweight and nimble, typically weighing in around 30 lbs.
RVs and Motorhomes
RVs and motorhomes need tires that can handle a home-on-wheels. These heavier-duty tires usually weigh around 71 lbseach.
Tires for Mini Vans
Tires for mini vans, which often transport precious cargo (aka, your family), are designed to provide a smooth ride and safe handling. These tires usually tip the scales at about 60 lbs.
Monster Truck Tires
You might need to sit down for this one. Tires for monster trucks, true to their name, are monsters! These gargantuan tires can weigh a whopping 500 lbs each.
Tractors
Last but not least, let's talk about farm and tractor tires. Whether it's for farming or construction, tractor tires are heavy-duty and incredibly durable. They can weigh over 200 lbs each.
How Much Does a Tire Weigh by Tire Category?
So, we've got the weight by vehicle type down, but hold your horses, there's more to learn! Tires also come in different categories based on their intended usage, and you guessed it – these categories also have different average weights. Time to dive deeper!
Summer Tires
Summer tires, as their name suggests, are designed for use in warmer weather. They have a special rubber compound that stays flexible in the heat to give you better grip and handling. These tend to be lighter than other categories, with an average weight of 19 lbs.
All-Season Tires
All-Season tires are the jack-of-all-trades in the tire world. They're designed to give you decent performance in a variety of conditions, from dry and hot to wet and cold. On average, these tires weigh about 20 lbs.
Performance Tires
Performance tires, often used on sports cars, are designed to give you the best handling and speed capabilities. They usually weigh in around 20 lbs, similar to all-season tires.
Winter Tires
Winter tires, designed to handle the cold and snowy conditions, are a bit heavier. These guys come with more tread depth and specific tread patterns to improve grip in snowy conditions, and they typically weigh 23 lbs.
All-Terrain Tires
All-Terrain tires are designed for versatility, ready to take on pavement, dirt, and even some light off-road conditions. With their extra-durable design, they weigh in at around 34 lbs.
Studded Winter Tires
Now, studded winter tires are a step above your average winter tires. These come with metal studs embedded in the tread to give you extra traction on icy roads. All that extra metal adds weight, bringing these tires in at around 40 lbs.
Off-Road Only Tires
Lastly, for those who love to venture off the beaten path, we have Off-Road Only tires. These tough cookies are built to handle rocky, muddy, and uneven terrains, and they weigh in at around 44 lbs.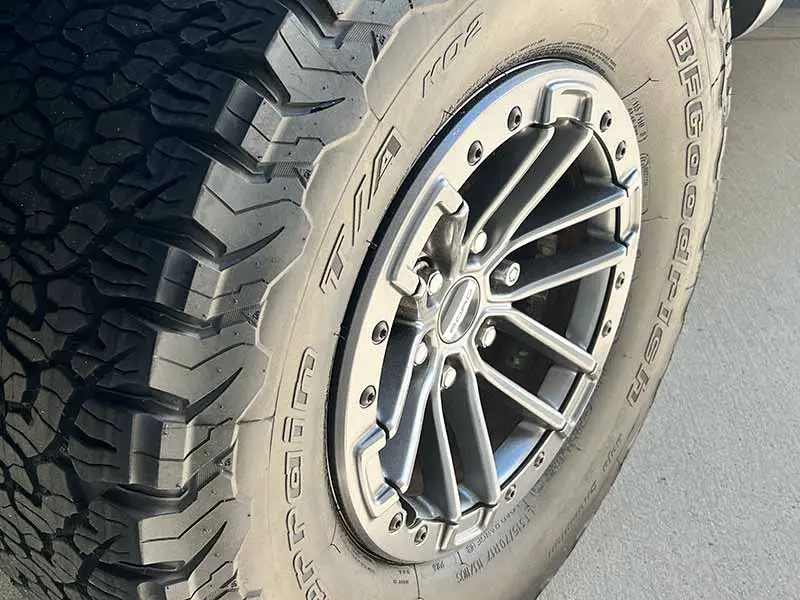 Why Does Tire Weight Matter?
Now, we've talked a lot about how much tires weigh, but the real question here is – why does it matter? Well, my friend, sit tight because we're about to uncover the truth about why tire weight is a big deal.
Performance and Handling
First up, let's talk performance. The weight of your tires can seriously affect how your car drives. Heavier tires might give you better grip and stability, but they can also make your car feel less agile. Lighter tires can make your car feel more responsive, but they might not provide as much traction.
Safety
The weight of a tire also plays a big role in safety. Heavier tires generally have thicker tread, which can be beneficial in terms of wear and longevity. They can also handle heavier loads, which is essential if you're driving a large vehicle or hauling heavy stuff around. However, if a tire is too heavy for your car, it can actually make it less safe to drive. The extra weight can put more strain on your car's suspension and brakes, which could lead to faster wear and tear.
Comfort
Comfort is another factor to consider. Heavier tires can often provide a smoother ride, as they're better able to absorb bumps and shocks from the road. On the flip side, lighter tires might feel a bit harsher, but they can also make your car feel more agile and fun to drive.
Fuel Economy
Last, but definitely not least, is fuel economy. The weight of your tires can affect how much gas your car uses. Heavier tires can create more rolling resistance, which means your car has to work harder to move, thus using more fuel. Lighter tires can improve your car's fuel efficiency, but they may also wear out faster.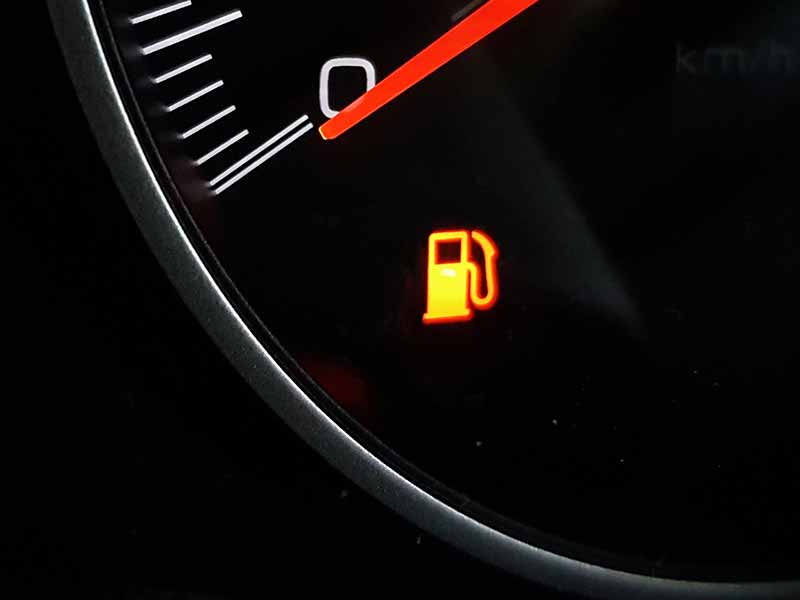 How Does Tire Weight Affect Gas Mileage?
Alright, by now we know tires weigh quite a bit and that the weight of your tire can affect your car's performance, safety, and comfort. But did you know it can also impact your gas mileage? Yes, indeed, it does! Let's roll into it and learn how tire weight influences your vehicle's fuel efficiency.
The Concept of Rotational Mass
We need to understand a key concept first: Rotational Mass. When your car moves, it's not just pushing its own weight forward; it's also spinning the wheels and tires. This action of spinning adds to the energy your car uses. Because of this, the weight of your wheels and tires can have a greater impact on fuel efficiency than you might expect. This is where the term "rotational mass" comes from.
Heavier Tires = More Fuel Consumption
Heavier tires increase the rotational mass, meaning your vehicle's engine has to work harder to get and keep the car moving. As a result, it uses more fuel. So if you've got heavier tires on your car, you're likely to notice that you're stopping at the gas station more often.
Lighter Tires = Better Fuel Efficiency
On the flip side, lighter tires decrease the rotational mass. This means your engine doesn't have to work as hard, which can improve fuel efficiency. So, if you're looking to get the most miles per gallon, lighter tires might be the way to go.
But, Don't Overlook Durability and Safety
But wait, there's a catch! Lighter tires might be more fuel-efficient, but they're usually not as durable as heavier ones. They could wear out faster, meaning you'll need to replace them more often. Plus, heavier tires often provide better grip and stability, which can make your car safer to drive.
Resources
Below are some links you may find helpful when learning about tires
Final Thoughts
In this exploration of tire weights, we've learned that:
Tire weight varies based on the type of vehicle and tire category, ranging from around 27 lbs for passenger car tires to over 115 lbs for commercial truck tires.
Tire weight significantly influences a vehicle's performance, safety, comfort, and fuel economy.
Heavier tires can lead to increased fuel consumption, while lighter tires may improve fuel efficiency.
The entire wheel's weight, including both tire and rim, impacts your vehicle's acceleration.
In essence, understanding the role of tire weight can help optimize your driving experience. So, when it's time for new tires, remember these insights and make a choice that suits your vehicle and driving style.
Good luck and happy motoring.