Have you ever wondered about those pesky air leaks from your tires that ruin your perfect road trips? The culprit might be hiding in plain sight – the small but mighty tire part called the bead!
Tire Bead Damage

Tire bead damage can be caused by improper tire installation, hitting a pothole or curb, or simply regular wear and tear.

Too much bead damage, characterized by constant air loss or a compromised seal between the tire and rim, usually calls for tire replacement.
In this article, we will delve deep into the world of tire beads, from understanding their function to spotting signs of damage. We'll also discuss the impact of bead damage, options for repair, and how to prevent and fix a tire bead leak.
Let's take a closer look.
What Are Tire Beads?
Tire beads are strong, durable circles of rubber and steel that sit on the inside edge of your tire. They are essential because they form the seal between your tire and your vehicle's rim. Picture this, the bead is the anchor that holds your tire to the wheel.
Now you might be wondering, why is the bead made of rubber and steel? Great question!
Rubber: This provides the seal between the tire and rim. It's flexible, so it can form a tight seal against the metal rim.
Steel: This gives the bead strength. Tires need to withstand a lot of force, and the steel helps the bead hold its shape under pressure.
Tire Beads and Air Pressure: An Unbreakable Bond
Without the seal that tire beads create, maintaining proper air pressure in your tire would be impossible. The air in your tire is under pressure, and without the bead holding it in, the air would just rush out, leaving you with a flat tire. This seal ensures that the air stays where it should be – inside your tire.
Imagine trying to blow up a balloon with a hole in it. The air you're blowing in would simply escape. Similarly, a tire without a properly sealed bead is like a balloon with a hole. No matter how much air you put in, it won't hold.
Role of Tire Beads in Holding Air
The tire bead has a critical job. It has to be tough enough to hold air under high pressure, but flexible enough to fit snugly against the rim of your wheel.
Tire beads are pretty amazing when you think about it. They're a small part of your tire, but they have a big job. Without them, you wouldn't be going anywhere!
Here are a few key roles of tire beads:
Maintaining Air Pressure: Tire beads seal the edge of the tire, helping maintain the proper air pressure.
Keeping Tires on the Rim: They help keep the tire securely mounted on the wheel.
Ensuring Smooth Rides: With the bead in place, your tire can roll smoothly, giving you a comfortable ride.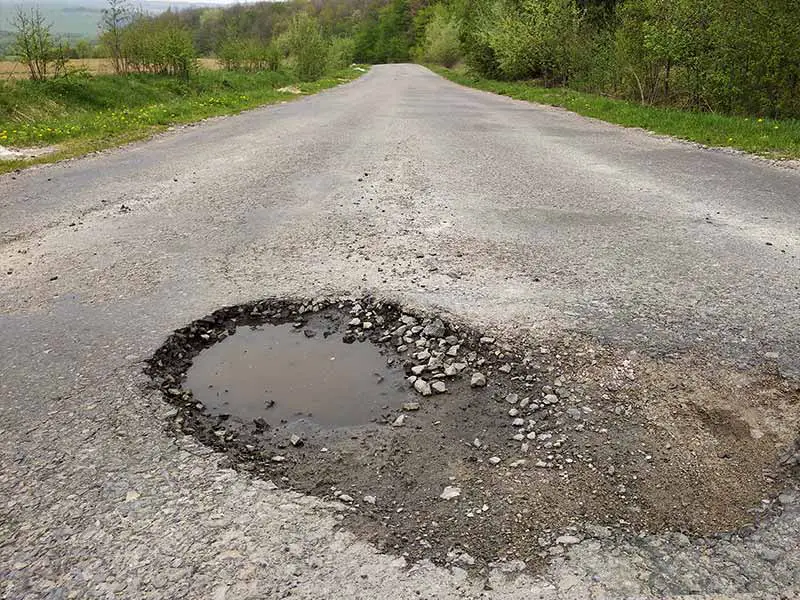 Causes of Tire Bead Damage
Your tire bead is tougher than a two-dollar steak, but even it isn't invincible. There are a few common culprits behind bead damage. Let's hit the road and get to know them better.
Hazards of Mounting and Demounting Tires
The simple acts of mounting and demounting your tires can lead to bead damage. You're probably wondering, "How come?" Here's the lowdown:
Forceful Installation: Tires aren't designed to slide onto the rim easily. Sometimes, it can take a bit of force to get them on there. However, too much force or the wrong technique can cause damage to the tire bead.
Tool Mishaps: The tools used to install and remove tires can cause damage if not used correctly. A slip of the hand, and your tire bead can take a hit.
Lack of Lubrication: A bit of lubrication can make mounting and demounting a lot easier. But if you forget this step, you might end up damaging the rubber in the tire bead.
Knocked Loose: A Hidden Danger
A sharp hit or bump can sometimes knock a tire's bead loose. This might happen if you drive over a pothole or hit a curb. When the bead gets knocked loose, it can cause a sudden loss of air pressure, leading to a flat tire or worse, a blowout.
Here's the deal:
Sharp Bumps: A sudden jolt can dislodge the bead, disrupting the seal between the tire and the rim.
Heavy Loads: Carrying excessive weight can put additional stress on your tires, which may knock the bead loose.
Low Tire Pressure: Driving with low tire pressure makes your tires more susceptible to bead damage when they hit bumps or potholes.
While these situations can't always be avoided, being aware of them and how they contribute to bead damage can help you prevent potential problems down the road.
The Wear and Tear Factor
Regular wear and tear is another cause of tire bead damage. Over time, the constant pressure and flexing can cause the bead to weaken or crack. That's why it's essential to keep an eye on your tire's condition and replace them when necessary.
Spotting the Signs of Tire Bead Damage
Now that you know the culprits behind bead damage, it's time to put your detective hat on. Identifying tire bead damage early can save you from unexpected roadside headaches. So let's explore the clues that can tell you if your tire bead is bad.
The Bead Bundle and Inner Lip
The bead bundle and inner lip of a tire are like the pulse of your tire's health. Their condition can give you valuable insights into the overall health of your tire bead.
Bead Bundle: The bead bundle is the part of the bead that's made of steel wires. If the wires are poking out or look frayed, it's a sign that the bead may be damaged.
Inner Lip: The inner lip is the rubber part of the bead that seals against the rim. Look for signs of cracking or deterioration. If you notice any, it might indicate bead damage.
Tire Bead Leak
A tire bead leak is a classic sign of a bad tire bead. If you have a leak, your tire might lose air more quickly than usual. You might find yourself needing to refill your tires more often. Here's how to spot a bead leak:
Frequent Refills: If you're constantly having to top up your tire's air, you might have a bead leak.
Sudden Pressure Loss: A sudden drop in tire pressure can also be a sign of a bead leak.
Hear the Hiss: Sometimes, you might be able to hear the air escaping from a bead leak. If you hear a hissing sound from your tire, check it out – you might have a leak.
While these clues don't necessarily guarantee a damaged bead, they're important warning signs. It's always best to investigate further or consult with a professional if you notice any of these signs.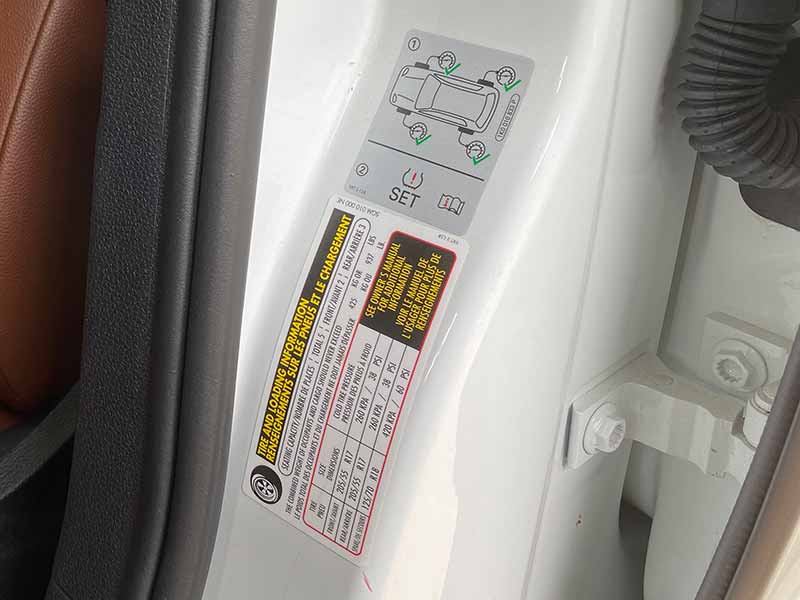 Too Much Bead Damage?
Maintaining the right air pressure in your tires is crucial for a smooth and safe ride. Bead damage can mess with this delicate balance. If you notice persistent issues with air pressure, even after refilling your tires, it's likely due to bead damage.
Here's what to watch out for:
Frequent Loss of Pressure: If you're continuously losing air, and there's no apparent puncture, the bead might be damaged.
Consistent Low Pressure: If the pressure remains consistently low, regardless of how often you inflate your tires, it might be due to a damaged bead.
In these cases, it's safe to say that the bead damage is significant and needs immediate attention.
The Tire Bead Leak: A Clear Sign of Trouble
A tire bead leak is a significant indicator of bead damage. This not only affects your tire's air pressure but can also lead to more severe tire problems.
Here's the scoop:
Increased Wear and Tear: Low pressure due to a bead leak can cause increased wear and tear on your tires.
Flat Tires: If left unchecked, a bead leak can result in a flat tire, leaving you stranded.
Blowouts: In extreme cases, bead leaks can lead to sudden tire blowouts, posing a serious safety risk.
Resources
Below are some links you may find helpful when learning about tires
Final Thoughts
Understanding and maintaining the health of your tire beads is more critical than you might have thought. Beads not only hold your tire onto the rim but also play a pivotal role in maintaining proper air pressure, thus contributing significantly to your vehicle's performance and safety. It's crucial to stay alert for any signs of bead damage, like constant loss of pressure or a persisting leak, as these can have significant impacts on your driving experience.
While minor bead damage can sometimes be repaired using bead sealers or professional help, severe damage often necessitates tire replacement. Regular tire maintenance, including correct mounting and demounting practices and maintaining proper tire pressure, can help prevent bead damage and leaks.
Good luck and happy motoring.