Ever found yourself gripping the steering wheel tightly as your car skids on a wet road, wondering if there's a way to make driving less nerve-wracking? What if I told you that a simple feature in your car, often overlooked, could be the key to safer and more stable driving?
Should Traction Control Be On Or Off?

Traction control be on for most driving conditions, especially slippery or uneven roads. It's safer to keep traction control on except in unique circumstances like off-roading or being stuck in snow, where turning it off might be beneficial.
In this article, we'll dive deep into the world of Traction Control Systems (TCS), exploring what it is, how to operate it, and when to use it or turn it off. We'll also address common questions and concerns, all aimed at helping you become a more informed and safer driver.
Let's take a closer look.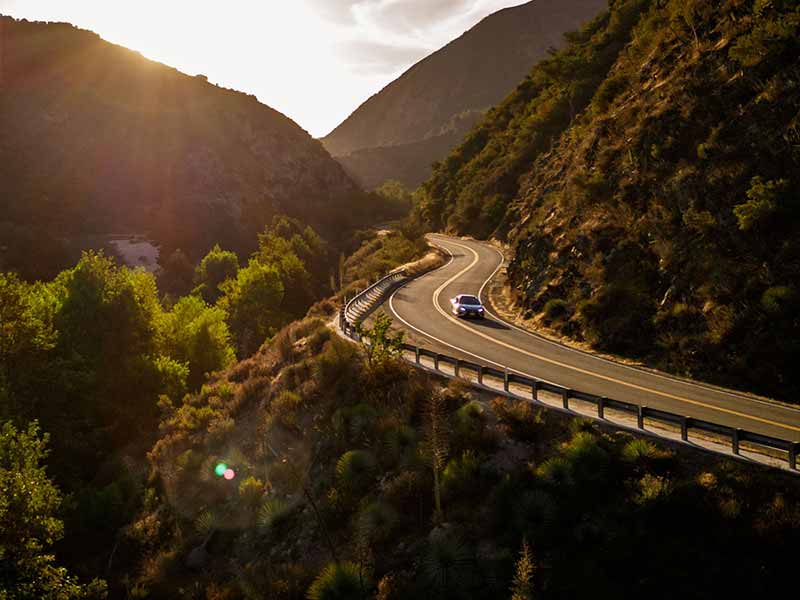 The Basics of Traction Control (TCS)
Traction Control System, commonly known as TCS, is a feature in modern vehicles designed to help your tires maintain grip on the road. In simple terms, it stops your wheels from spinning out of control when you accelerate or make sharp turns. This is especially important when you're driving on slippery or uneven surfaces.
How Does Traction Control Work?
Traction control uses sensors to monitor the speed of your vehicle's wheels. When the system detects that one or more wheels are spinning faster than others—a sign that they're losing grip—it takes action to restore balance. Here's how:
Braking: The system can apply the brakes to the spinning wheel(s) to slow them down.
Engine Power: It can also reduce engine power to lessen the wheel spin.
Distributing Power: In some advanced systems, power can be shifted to the wheel(s) with the most grip.
Why is Traction Control Important?
Traction control is crucial for several reasons:
Safety: It helps prevent accidents caused by skidding or losing control of the vehicle.
Stability: It provides better control during acceleration and cornering, especially on slippery roads.
Tire Longevity: By preventing excessive wheel spin, it reduces wear and tear on your tires.
Types of Traction Control Systems
There are different types of traction control systems, each with their own set of features. However, they all aim to achieve the same goal: keeping your tires in contact with the road. Some common types include:
Electronic Stability Control (ESC): This is an advanced form of TCS that also helps in stabilizing your vehicle during cornering.
Limited-Slip Differential: This is more mechanical in nature and works by distributing power evenly between the wheels.
Anti-Lock Braking System (ABS): While not a form of TCS, ABS works alongside it to prevent wheel lock-up during braking.
Traction Control in Different Vehicles
Traction control is not just for passenger cars; it's also found in trucks. The principles remain the same, but the system may be more robust to handle the additional weight and different driving conditions trucks encounter.
Passenger Cars: Generally come with standard TCS features suitable for everyday driving conditions.
Trucks: May have specialized TCS options for towing and off-road driving.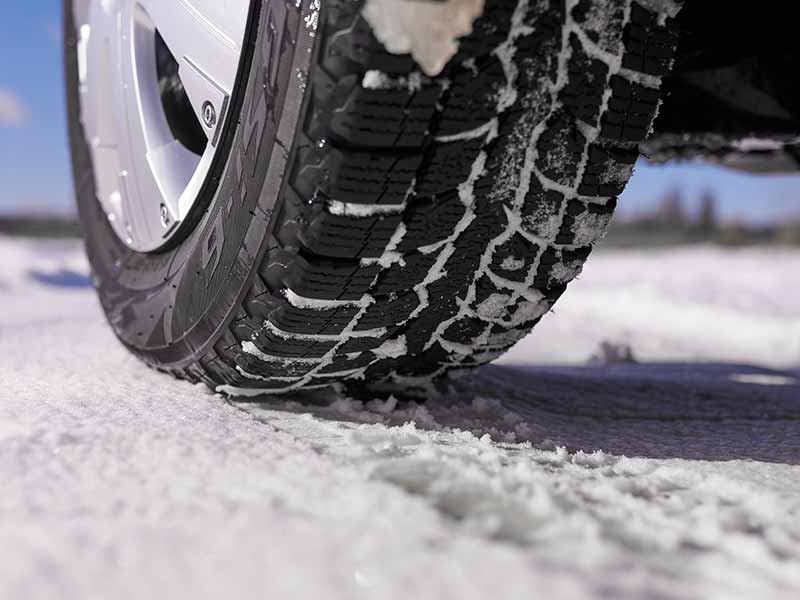 Benefits of Traction Control
Enhances Road Safety
One of the most significant advantages of traction control is the added layer of safety it provides. Here's how it contributes to safer driving:
Prevents Skidding: Traction control reduces the likelihood of your vehicle skidding, especially on slippery or uneven surfaces.
Stabilizes Vehicle: By controlling wheel spin, the system helps maintain the vehicle's stability, making it easier to handle.
Reduces Accidents: By preventing skidding and enhancing stability, TCS plays a role in reducing the number of road accidents.
Improves Vehicle Control
Traction control is not just about safety; it's also about having better control over your vehicle. Here are some ways it helps:
Smoother Acceleration: TCS allows for more controlled acceleration by ensuring that the power goes to the wheels in a balanced manner.
Better Cornering: When making turns, especially at high speeds, TCS helps keep your vehicle stable.
Optimized Braking: While TCS itself doesn't control braking, it often works in tandem with systems like Anti-Lock Braking System (ABS) to provide a more controlled braking experience.
Extends Tire Life
Believe it or not, traction control can also have a positive impact on the longevity of your tires. Here's how:
Even Wear: By preventing excessive wheel spin, TCS ensures that your tires wear down more evenly.
Reduced Damage: Less skidding means fewer chances of damaging the tire tread.
Cost-Efficiency: Longer-lasting tires mean you'll spend less money on replacements in the long run.
Special Considerations for Trucks
Trucks, given their size and different use-cases, can benefit even more from traction control:
Towing Capabilities: TCS can help maintain stability when towing heavy loads, a common task for many trucks.
Off-Road Handling: Some trucks come with specialized TCS settings for off-road conditions, providing better control on uneven terrains.
Advanced Features in Modern Systems
Some of the latest traction control systems come with advanced features that offer even more benefits:
Adaptive Systems: These systems can adjust their settings based on current driving conditions, offering optimized performance.
Integration with Other Systems: Advanced TCS often works in conjunction with other vehicle systems like adaptive cruise control and lane-keeping assist for a more comprehensive safety net.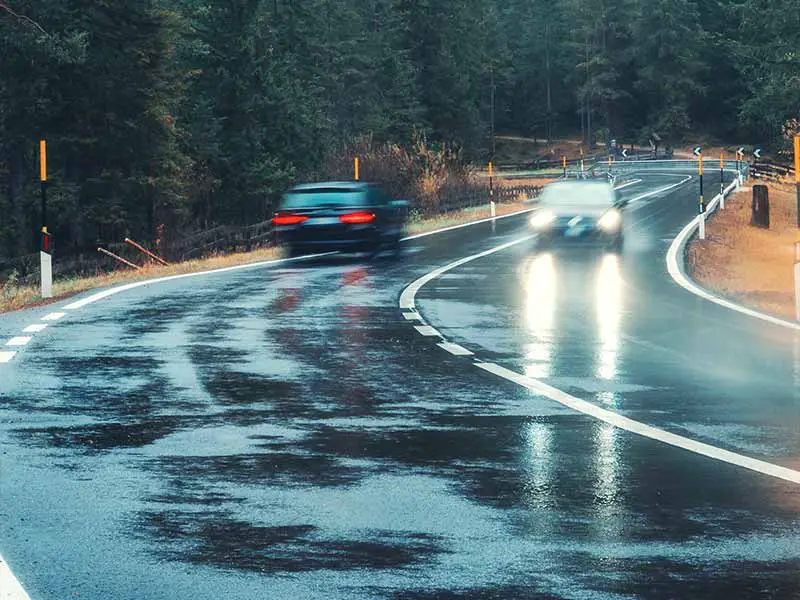 When Should Traction Control Be On?
Driving in Rainy Conditions
Rain can make roads slippery and challenging to navigate. Here's why keeping traction control on is advisable:
Reduced Hydroplaning: TCS helps minimize the risk of hydroplaning, where your vehicle slides uncontrollably on a wet surface.
Better Grip: The system ensures that your tires maintain good contact with the road, providing a more stable driving experience.
Navigating Through Snow
Snow-covered roads can be treacherous. Traction control can be a lifesaver in such conditions:
Prevents Wheel Spin: In snowy conditions, wheels are prone to spinning, making it hard to move forward. TCS helps control this.
Enhanced Stability: Snow often hides uneven road surfaces; TCS helps you navigate these hidden obstacles more safely.
Driving on Icy Roads
Ice is one of the most challenging surfaces for any driver. Here's how TCS helps:
Skid Prevention: Ice can cause your vehicle to skid easily. TCS helps by controlling the wheel spin.
Safety: On icy roads, every bit of control can make a difference in preventing accidents. TCS provides that extra layer of safety.
Summer and Dry Conditions
You might wonder if TCS is necessary when the weather is warm and the roads are dry. Here are some points to consider:
General Safety: Even on dry roads, unexpected situations like sudden turns or obstacles can arise. TCS helps maintain vehicle stability.
Not Just for Bad Weather: Traction control isn't only for challenging weather conditions; it's a general safety feature beneficial year-round.
Special Cases: Trucks and Advanced Systems
Trucks and more advanced vehicles may have specialized traction control settings:
Towing: When towing heavy loads, trucks benefit from TCS to maintain stability and control.
Off-Road: Some trucks have off-road settings that adjust how the TCS operates, providing optimal performance on uneven terrains.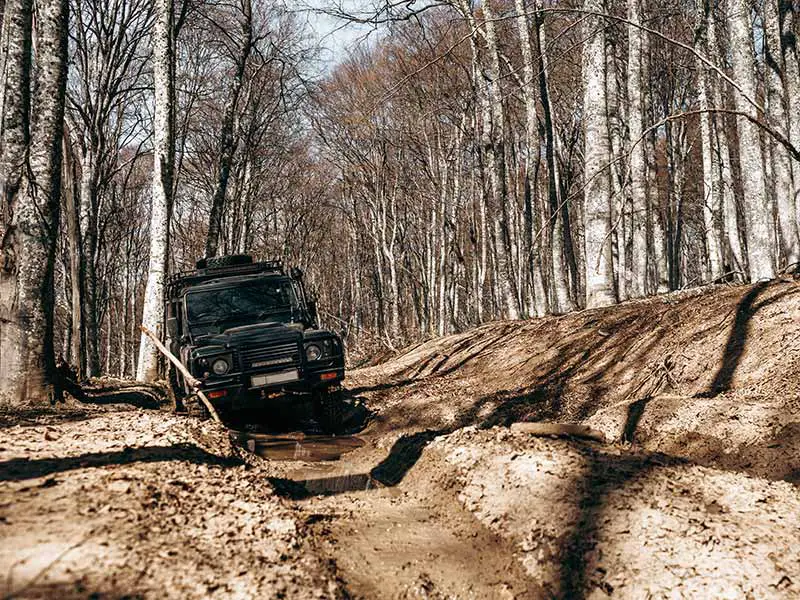 When Might You Turn Off Traction Control?
Using Four-Wheel Drive (4WD)
When you're using a 4WD system, you might consider turning off traction control for specific reasons:
Improved Maneuverability: In some off-road conditions, wheel spin can actually be beneficial for getting through mud or climbing steep, rocky surfaces.
Driver Control: Some experienced drivers prefer to manage the vehicle's traction manually in 4WD mode.
Benefits of Turning Off Traction Control
Turning off TCS isn't generally recommended for everyday driving, but there are some benefits in specific situations:
Sporty Driving: Some drivers prefer the feel of having direct control over their vehicle, especially in sporty or high-performance driving scenarios.
Stuck in Snow or Mud: If your vehicle is stuck, turning off TCS can sometimes make it easier to rock the vehicle back and forth to free it.
Common Scenarios for Deactivation
Here are some situations where turning off traction control might be considered:
Track Driving: On a closed course, experienced drivers might turn off TCS for better performance.
Off-Roading: As mentioned, some off-road conditions might benefit from deactivating TCS.
Risks of Turning Off Traction Control
It's essential to understand the risks involved in turning off your TCS:
Increased Skid Risk: Without TCS, your vehicle is more likely to skid, especially on slippery or uneven surfaces.
Reduced Safety: TCS is a safety feature, and turning it off removes a layer of protection.
Special Considerations for Trucks
Trucks, given their different use-cases, may have unique considerations:
Heavy Loads: When towing very heavy loads at low speeds, turning off TCS might provide better control.
Specialized Off-Road Modes: Some trucks come with specialized TCS settings specifically designed for off-road conditions.
Resources
Below are some links you may find helpful when learning about tires
Final Thoughts
Understanding your vehicle's Traction Control System (TCS) can significantly impact your driving experience, offering enhanced safety, better vehicle control, and even longer-lasting tires. For most situations, it's advisable to keep TCS activated. 
However, knowing when it might be beneficial to turn it off can give you more control in specific driving conditions like off-roading or when stuck in snow. Armed with this knowledge, you're now better prepared to tackle any road with confidence and safety.
Good luck and happy motoring.