Ever found yourself staring at that "traction control" button in your car, wondering whether to press it or not? You're not alone. The debate over whether to drive with traction control on or off has puzzled drivers for years, especially when it comes to optimizing tire performance and safety.
Benefits Of Turning Traction Control Off

Turning traction control off can offer more precise control in specialized situations like racing or off-roading but comes with increased risks.

Turning it on generally enhances safety by preventing wheel spin and loss of control, especially in challenging driving conditions. 
In this article, we delve deep into the world of traction control from the perspective of an expert on tires for passenger cars and trucks. We'll explore what traction control is, why people use it, and when it's best to turn it on or off. We'll also discuss the immediate effects of disabling this feature and offer final recommendations based on tire and wheel safety.
Let's take a closer look.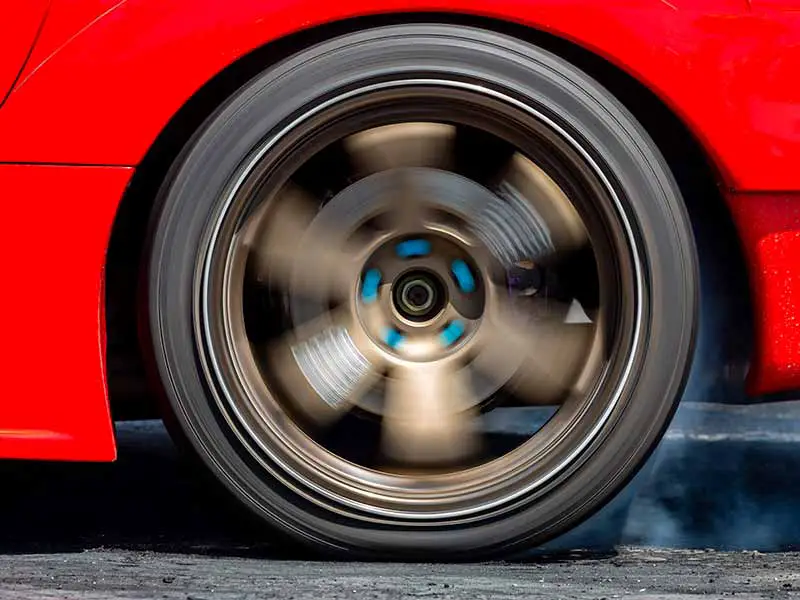 What is Traction Control?
Traction control is a safety feature in modern vehicles designed to help drivers maintain control of their car or truck, especially on slippery or uneven surfaces. The system works by monitoring the speed of each wheel through sensors. When it detects that one or more wheels are spinning faster than others—a sign that the vehicle is losing traction—it takes corrective action.
How Does Traction Control Work?
Monitoring Wheel Speed
The system uses wheel speed sensors to keep an eye on how fast each wheel is spinning.
These sensors send data to the vehicle's computer, which then decides if the wheels are losing grip on the road.
Controlling Engine Power
If the system detects a loss of traction, it can reduce engine power to the spinning wheels.
This is done by adjusting the fuel supply to the engine or by controlling the throttle.
Applying Brake Force
In some systems, the traction control can also apply brake force to individual wheels.
This helps to slow down the spinning wheel and allows the other wheels to catch up, restoring traction.
Why is Traction Control Important for Tires?
Tires are the only part of your vehicle that actually touches the road. Good traction between your tires and the road surface is crucial for safe driving. Traction control helps to maximize this grip, making your drive safer and more stable.
Preventing Wheel Spin
Wheel spin occurs when a tire loses grip and starts to spin freely.
This is dangerous because it means you're not in full control of your vehicle.
Traction control helps to prevent or correct wheel spin by adjusting engine power or applying brake force.
Enhancing Tire Lifespan
Consistent loss of traction can wear out your tires more quickly.
By helping to maintain good traction, the system can actually extend the lifespan of your tires.
Types of Traction Control Systems
Different vehicles may have different types of traction control systems. Some are more basic, focusing only on reducing engine power. Others are more advanced and can control both engine power and brake force. Some systems are even designed to work specifically with four-wheel-drive (4WD) or all-wheel-drive (AWD) vehicles.
Basic Systems
These usually only reduce engine power to the spinning wheels.
Advanced Systems
These can reduce engine power and apply brake force to individual wheels.
4WD and AWD Systems
These are designed to work in tandem with the vehicle's 4WD or AWD system.
They offer more precise control when off-roading or driving in challenging conditions.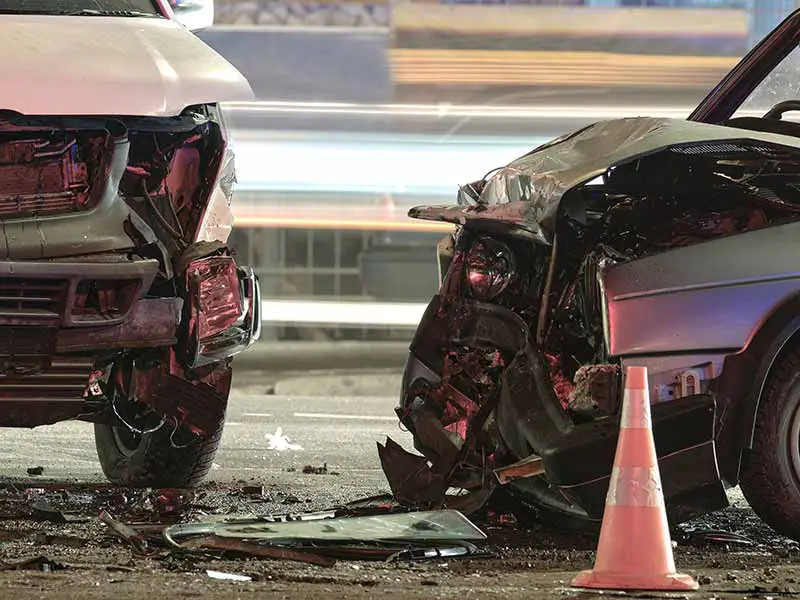 Why Do People Use Traction Control?
One of the primary reasons people use traction control is for enhanced safety. The system is designed to help you maintain control of your vehicle, reducing the likelihood of skidding, spinning out, or losing control, especially in challenging driving conditions.
Reducing Accidents
Traction control can significantly reduce the risk of accidents caused by loss of control.
It's particularly useful in conditions where the road is slippery due to rain, snow, or ice.
Increasing Driver Confidence
Knowing that you have an extra layer of safety can make you feel more confident while driving.
This is especially true for inexperienced drivers or those driving in unfamiliar conditions.
Weather-Specific Advantages
Different weather conditions pose different challenges for tires. Traction control can be a valuable asset in these varying conditions.
Rainy Conditions
Wet roads reduce the grip between the tires and the road surface.
Traction control can help maintain stability, making it less likely for the vehicle to hydroplane.
Snowy or Icy Conditions
Snow and ice make for slippery surfaces where tires can easily lose grip.
Traction control, especially when used in conjunction with snow tires, can improve vehicle stability.
Comparing Traction Control to Other Systems
Traction control shouldn't be confused with other systems like all-wheel drive (AWD) and stability control, although they can work together in some vehicles.
All-Wheel Drive (AWD)
AWD provides power to all four wheels, improving traction.
However, it doesn't have the ability to adjust engine power or apply brake force to individual wheels like traction control.
Stability Control
Stability control is more comprehensive and focuses on the vehicle's direction.
It uses similar technology but aims to prevent the vehicle from skidding or veering off course.
Specialized Uses of Traction Control
While the primary function is safety, some drivers use traction control for specialized purposes.
Racing and High-Performance Driving
In some racing conditions, drivers may prefer to turn off traction control for better wheel spin and acceleration.
Off-Roading
In off-road conditions, especially with 4WD vehicles, traction control can be adjusted for more precise control over rough terrains.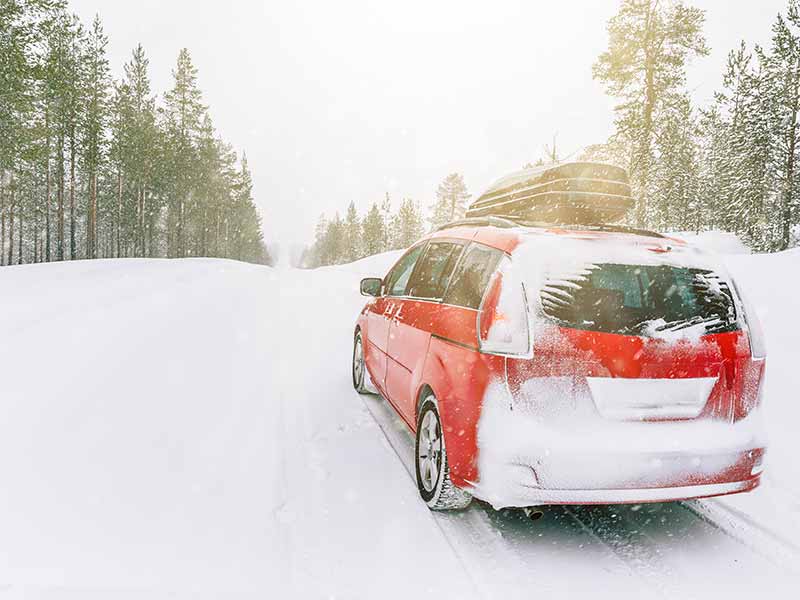 When to Turn Traction Control On
For most drivers, keeping traction control on during everyday driving is the safest and most practical choice. The system is designed to operate quietly in the background, stepping in only when it detects a potential loss of control.
Smooth and Safe Commutes
Traction control can help you navigate through busy traffic without sudden skids or loss of control.
It's particularly useful when you have to make quick maneuvers to avoid obstacles or other vehicles.
Fuel Efficiency
By maintaining optimal wheel spin, traction control can also contribute to better fuel efficiency.
Winter Conditions: A Special Consideration
Driving in winter poses unique challenges due to snow and ice on the roads. Here's where traction control—and your choice of tires—comes into play.
Snow Tires and Traction Control: A Good Pair
Snow tires are designed to provide better grip on snowy and icy surfaces.
When used in conjunction with traction control, they offer an added layer of safety.
To Turn On or Off?
While traction control can help in snowy conditions, some drivers prefer to turn it off to allow for a bit of wheel spin, which can help the vehicle get unstuck from snow.
However, for most drivers, especially those who are not experienced with winter driving, keeping traction control on is generally safer.
Special Driving Conditions
There are certain situations where you might wonder whether to keep traction control on or off.
4WD and Traction Control
If you're driving a 4WD vehicle, you might think that traction control is unnecessary.
However, the two systems can work together to provide even better control, especially in off-road conditions.
Rainy Weather
Wet roads can be slippery and dangerous.
Keeping traction control on can help you maintain better control and prevent hydroplaning.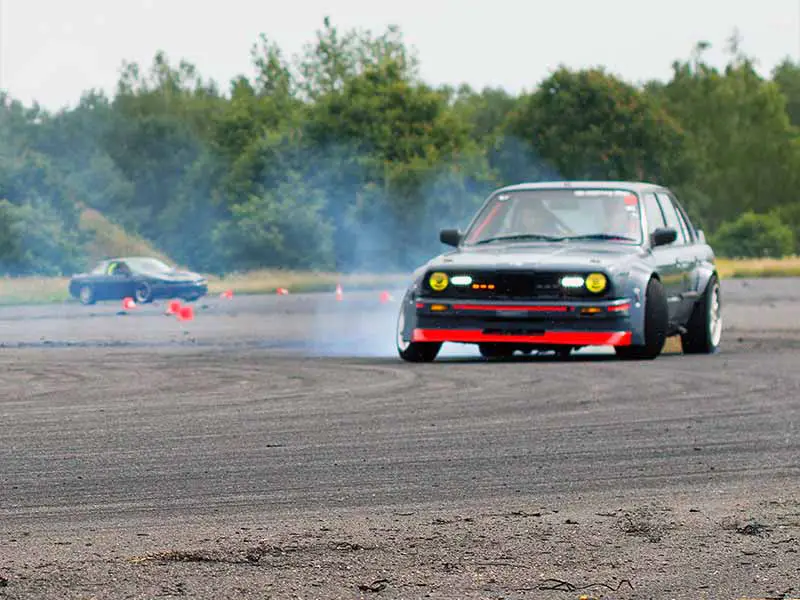 When to Turn Traction Control Off
In certain high-performance driving scenarios like drag racing, turning off traction control can actually be beneficial. Here's why.
The Need for Speed
Turning off traction control allows for more wheel spin.
This wheel spin can actually help you accelerate faster from a standstill, which is crucial in racing.
The Trade-Off: Less Safety for More Control
While you gain more control over your vehicle's acceleration, you do sacrifice some safety features.
It's essential to be an experienced driver to manage the vehicle effectively without the aid of traction control in these situations.
Off-Road Adventures and 4WD: A Different Ball Game
When you're off-roading, the rules change. Traction control can sometimes hinder rather than help.
Navigating Rough Terrains
In off-road conditions, a bit of wheel spin can help you climb over rocks or get through mud.
Turning off traction control allows the wheels to spin freely, giving you more control in these specific conditions.
4WD and Traction Control: To Use or Not to Use?
While 4WD provides better traction by distributing power to all four wheels, turning off traction control can give you more precise control in challenging terrains.
However, this is generally recommended only for experienced off-road drivers.
Rainy Conditions: A Controversial Topic
Rain makes roads slippery, but should you turn off traction control when it's pouring?
The Argument for Turning It Off
Some drivers believe that a bit of wheel spin can help disperse water from the tire treads, improving grip.
The Counter-Argument: Safety First
However, for the average driver, the risks of turning off traction control in the rain usually outweigh the benefits.
Keeping traction control on can help prevent hydroplaning and offers a safer driving experience.
What Happens When You Turn Traction Control Off?
Turning off traction control changes the behavior of your vehicle, particularly how it responds to certain driving conditions. Here's what you can expect.
Wheel Spin and Acceleration
When you turn off traction control, your wheels are more likely to spin.
This can be beneficial for quick acceleration but can also make the vehicle harder to control.
Engine Power: Unrestricted
With traction control off, the engine delivers power to the wheels without any restrictions.
This means you might experience a more responsive throttle, but it also increases the risk of losing control.
Impact on Tires: The Good and the Bad
Tires are directly affected when you disable traction control. Here's how.
Increased Wear and Tear
More wheel spin can result in faster wear and tear on your tires.
If you frequently drive with traction control off, you may find yourself needing to replace your tires sooner.
Potential for Overheating
Excessive wheel spin can generate a lot of heat, which may lead to tire overheating.
Overheated tires can lose their grip and may even suffer from structural damage.
Is It Bad to Drive with Traction Control Off?
The answer to this question largely depends on the specific driving conditions and your level of experience.
Everyday Driving
For the average driver, it's generally safer to keep traction control enabled, especially during everyday driving.
Specialized Driving Conditions
In certain scenarios like racing or off-roading, turning off traction control can offer benefits.
However, this should only be done by experienced drivers who are well-versed in handling their vehicle without electronic aids.
Does Traction Control Affect the Engine?
While traction control primarily focuses on wheel behavior, it does have an indirect impact on the engine.
Throttle and Fuel Supply
When activated, traction control can limit the throttle and adjust the fuel supply to the engine.
When turned off, these limitations are removed, allowing for more aggressive acceleration but also increasing the risk of skidding or losing control.
Resources
Below are some links you may find helpful when learning about tires
Final Thoughts
Understanding the intricacies of traction control can significantly impact both your driving experience and the longevity of your tires. 
For everyday driving and in challenging weather conditions, keeping traction control on is generally the safest bet. However, experienced drivers may find benefits in turning it off for specialized activities like racing or off-roading.
Good luck and happy motoring.