Did you know that uneven wear and tear on the inside of your tires can impact not just the smoothness of your ride, but also the safety of your driving? If you've been noticing your vehicle behaving like it's on a rollercoaster ride lately, you're not alone. The culprit could be inner tire wear, a common issue that's often overlooked but can lead to serious consequences.
How To Fix Inner Tire Wear

Inner tire wear is primarily caused by improper wheel alignment, incorrect tire pressure, negative camber, and worn or damaged suspension components like ball joints and control arm bushings.

Regular vehicle maintenance and timely checks are crucial for identifying and addressing these issues to prevent inner tire wear.
In this article, we will delve deep into the world of tires, exploring what causes inner tire wear, common signs to look out for, and how to fix these issues. We will also discuss the unique circumstances that can lead to specific wear patterns, the dangers of ignoring inner tire wear, and preventive measures to ensure the longevity and safety of your tires.
Let's take a closer look.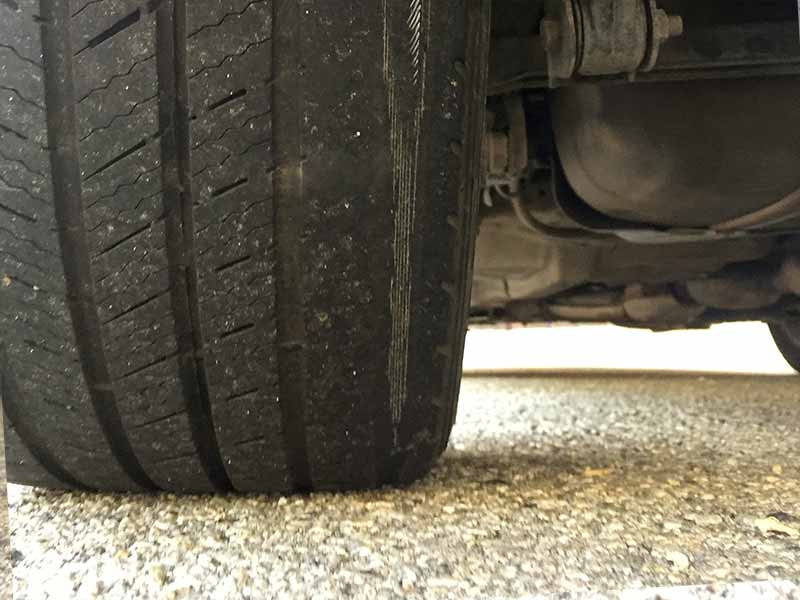 Common Causes of Inner Tire Wear
There are many factors that can lead to inner tire wear. It could be something straightforward like under-inflating your tire, kind of like having a half-deflated balloon, to something more technical like misaligned wheels. Imagine trying to drive straight while your tires want to head in their own directions!
And those crucial car parts called suspension components? Yeah, parts like ball joints and control arm bushings. When they wear out or become damaged, they allow the suspension to sag and can cause your tires to wear more on the inside edge.
There's another thing called 'negative camber' that can cause inner tire wear. In the simplest terms, it's when the top part of your tire is leaning inward towards the car.
Improper Wheel Alignment
Picture this – you're trying to steer straight, but your tires are pulling in different directions. That's what it's like when your wheels are not properly aligned. This misalignment can cause a condition known as 'toe out' tire wear, which specifically wears down the inner edge of your tires. It's like your tires are having a disagreement on the direction to go, and that's not a good thing!
Negative Camber
Remember when we talked about 'negative camber'? That's when the top of your tire is tilted inward towards the car. It might seem like your tires are just being a bit introverted, but this inward tilt can actually lead to increased wear on the inside of your tire. So, although shy tires might sound cute, they're not really something you want!
Worn Out Ball Joints
Your car's ball joints are like the hip joints in your body – they allow rotation and movement in all directions. But just like a worn-out hip can cause problems walking, worn out ball joints can cause issues for your tires. When they're not functioning as they should, they can cause the insides of your tires to wear down faster than the outsides.
Damaged Suspension Components
Suspension components, like bad struts and worn control arm bushings, are the components that help keep your tires in contact with the road surface and ride smooth. They help your vehicle cope with all those bumps and holes on the road. However, when they're damaged, they can't do their job properly. This can result in uneven pressure on your tires and, you guessed it, more wear on the insides.
The Role of Tire Pressure
Just as you need the right amount of air to inflate a balloon properly, your tires need the right amount of air pressure to function optimally. If your tires are under-inflated, they can become squashed and spread out, causing the insides to wear down more quickly. Maintaining the right tire pressure is crucial for even tire wear, so keep a check on that!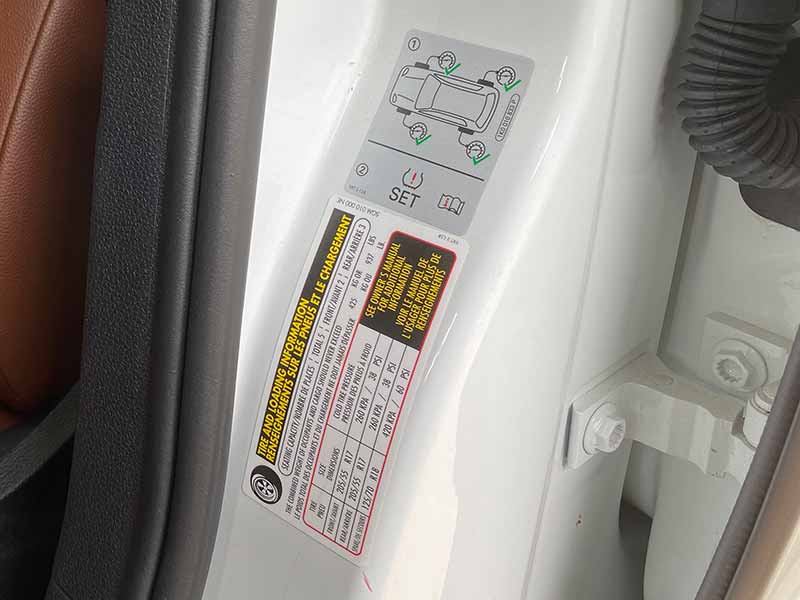 Front or Rear Tires Wearing On The Inside
Ever noticed how different people have different walking styles? Some walk fast, some stroll leisurely. Tires aren't much different! Front and rear tires can wear differently based on the way they're used. A common case is rear tires wearing on the inside on a solid axle vehicle. This happens when the axle isn't correctly aligned, causing the tires to scrub along the road.
One Tire Wearing More Than the Others
Now, here's a curious case – when only one tire is wearing on the inside. It's like that one pair of jeans that wears out quicker than the rest! This can happen due to a number of factors. Maybe that wheel is misaligned, or the suspension component connected to it is worn out. Or perhaps that tire is not properly inflated. It's crucial to get your car checked if you notice one tire wearing out faster than the others to find the culprit.
These are just some examples of the quirky ways in which tires can wear. As you can see, tire wear is not always a straightforward matter. There can be different causes and different types of wear, even within the same vehicle.
The Dangers of Inner Tire Wear
As we've discussed, inner tire wear can lead to a not-so-smooth ride. But there's more to it. A worn tire might not respond well to your steering wheel's commands, making the vehicle harder to control. It's like trying to drive a shopping cart with a wonky wheel – not fun!
Safety Risks: More Than Just an Inconvenience
More importantly, inner tire wear is not just an annoyance. It can be downright dangerous. Worn tires have less grip on the road, which can make it difficult to stop quickly or maintain control in wet conditions. Imagine trying to run with slick shoes on a wet floor – yikes!
Effects on the Steering Knuckles and Steering Wheel
Inner tire wear can also lead to issues with your steering knuckles – the parts that connect the wheels to the suspension. Worn tires can put extra stress on these components, leading to damage over time. In addition, a worn tire can cause your steering wheel to vibrate or shake, which is not only annoying but can also make it more challenging to steer precisely.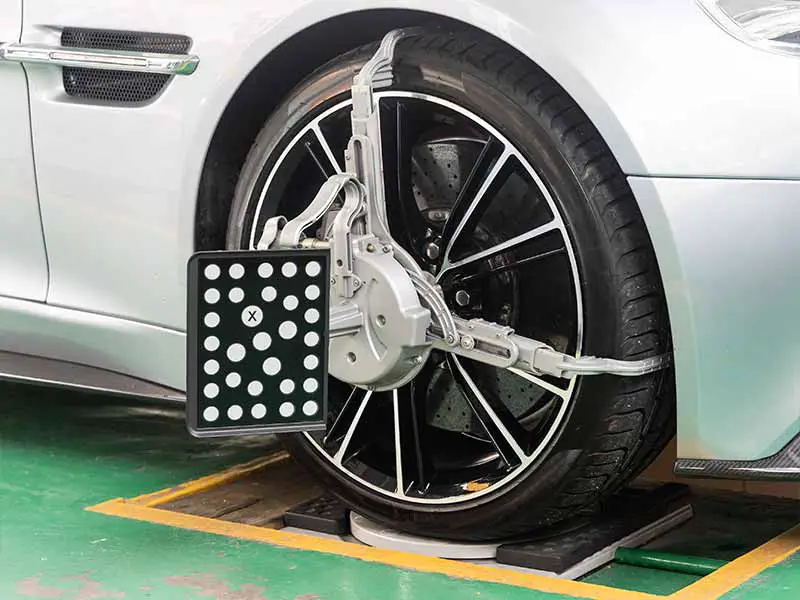 How to Fix Inner Tire Wear
Many of the standard tire maintenance best practices will solve inner tire wear. Let's go over each of them:
Regular Wheel Alignment
We've talked about how misaligned wheels can cause inner tire wear. So, one of the best ways to fix and prevent this is by having your wheels aligned regularly. It's like getting a regular check-up for your car to ensure everything is working as it should. Remember, prevention is always better (and often cheaper) than cure!
Maintaining the Right Tire Pressure
Just as Goldilocks likes her porridge just right, your tires like their pressure just right too. Not too high, not too low. Maintaining the right tire pressure can help ensure even tire wear and prolong your tires' lifespan. It's a simple fix that can make a big difference.
Checking and Replacing Worn Ball Joints
Old, worn-out ball joints can cause your tires to wear on the inside. If you suspect your ball joints might be the problem, it's a good idea to have them checked and replaced if necessary. Think of it like replacing an old, worn-out pair of shoes. Your feet (or in this case, your tires) will thank you!
Regular Suspension Service
And let's not forget about those suspension components! Regular servicing can help identify any worn or damaged parts before they cause major problems. Remember, a smooth ride isn't just more comfortable, it's also easier on your tires.
Resources
Below are some links you may find helpful when learning about tires
Final Thoughts
When it comes to the health and longevity of your tires, understanding and addressing inner tire wear is crucial. This common issue can result from improper wheel alignment, incorrect tire pressure, negative camber, or worn or damaged suspension components. These factors cause your tires to wear more on the inside, potentially leading to steering difficulties, rough rides, and even safety risks.
By regularly aligning your wheels, maintaining correct tire pressure, and servicing your suspension components, you can prevent and fix inner tire wear effectively. If you notice that one tire is wearing out faster than the others or if your front and rear tires are wearing unevenly, it's crucial to get your car checked to pinpoint and address the underlying issue.
Good luck and happy motoring.