Ever heard an odd noise coming from your tires or noticed some strange wear patterns on your tread? You might have been face-to-face with tire cupping, a common but often misunderstood issue. Don't worry! With a bit of knowledge and proactive care, you can tackle tire cupping head-on and keep your ride smooth and safe.
How To Fix Tire Cupping

To fix cupped tires, re-balance the tires and address other potential underlying issues like misalignment or worn suspension components. In severe cases, it may require professional tire shaving or even replacing the tires entirely.
In this article, we'll take a deep dive into what causes tire cupping, how to identify it, and the dangers of ignoring it. We'll also discuss if cupped tires can smooth out on their own, how to fix them, and importantly, how to prevent tire cupping in the future.
Let's take a closer look.
What Causes Tire Cupping
Tire cupping, also known as tire scalloping, can seem like a mystery to many. But as your trusty tire experts, we're here to explain everything in a way that's easy to understand. Let's dive into the main causes that can lead your tires to cup or scallop:
Poor Quality Tires
Sometimes, the problem starts with the tires themselves. Tires that are of poor quality often fail to withstand the rigors of the road. These so-called "cheap tires" might save you a few bucks initially, but they can often result in issues like uneven tread wear, leading to tire cupping. So, remember, investing in quality tires is like investing in your vehicle's overall performance and safety.
Misaligned Tires
Imagine trying to walk straight with one foot pointing slightly sideways. Sounds tough, right? That's exactly how your vehicle feels with misaligned tires. Misalignment causes your tires to wear down unevenly, leading to tire cupping. Regular alignments can help your tires roll as straight as a marching band, reducing the risk of cupping.
Unbalanced Tires
We all understand the importance of balance in life, right? Well, your tires feel the same way! Unbalanced tires cause certain sections to bear more weight, resulting in uneven tire wear. This uneven wear often manifests as tire cupping. To avoid this, make sure to have your tires balanced regularly at your local tire shop.
Worn Suspension
Your car's suspension system, including shock absorbers and suspension components, plays a key role in how your tires meet the road. Over time, these parts can wear out and fail to absorb shocks as effectively as they used to. This can lead to the infamous cupping wear pattern on your tires. Therefore, regular inspections and maintenance of your suspension system are crucial.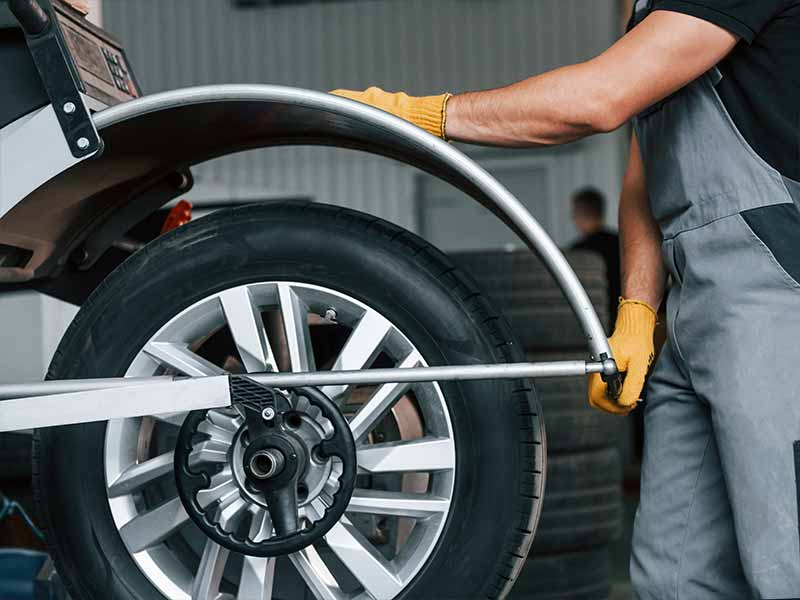 Identifying Tire Cupping
Learning to identify tire cupping is a little like becoming a tire detective. Your mission, should you choose to accept it, involves keeping a sharp eye and ear out for telltale signs. Let's investigate further:
Uneven Tire Wear
First things first, your eyes are your best tools. Start by inspecting your tires closely for any signs of uneven wear. With cupped tires, you might notice dips or scallops in the tire tread. It's not always easy to spot these on your own, so don't hesitate to take your vehicle to a trusted tire shop for a thorough checkup if you're unsure.
Uneven Tread Wear
Here's where the plot thickens. Not all uneven tire wear is the same. With tire cupping, the uneven tread wear typically follows a pattern of dips or scallops on the tire's tread. These patches of wear might look like someone took little bites out of your tire. This is a classic sign that your tire is 'cupping', and you should take action.
Tire Noise
Last but not least, your ears can be your allies in your mission. Unevenly worn or cupped tires often create a humming or rumbling noise, especially at highway speeds. This is not your vehicle's way of humming a happy tune, but rather a sign that your tires might be cupped.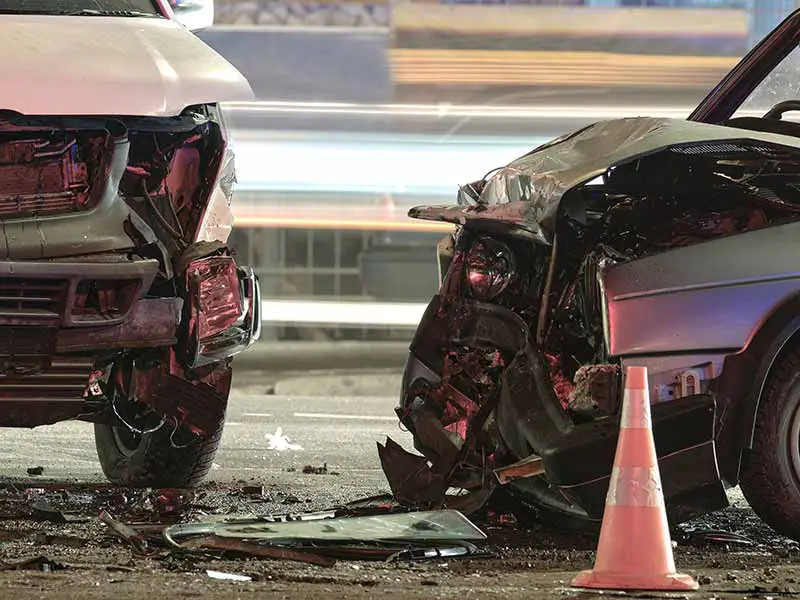 Dangers of Ignoring Tire Cupping
Ignoring tire cupping is a bit like ignoring a leaky faucet. It might seem like a small nuisance at first, but if left untreated, it can lead to bigger problems down the line. Here's why you should never ignore tire cupping:
Why Cupped Tires Are Dangerous
Tire cupping is more than just an annoyance. It can pose serious safety risks. Tires with cupped tread can't grip the road as effectively, making it harder to steer and stop your vehicle, especially in adverse weather conditions. This means that driving on cupped tires can increase the risk of accidents. So, if safety is your jam (and we bet it is!), you'll want to address any signs of tire cupping pronto.
Tire Cupping and Premature Tire Wear
Aside from the safety concerns, ignoring tire cupping can also hit you in the wallet. Cupped tires can lead to premature tire wear, meaning you'll have to replace your tires sooner than expected. And let's be honest, no one likes unplanned expenses, especially when they're as big as a new set of tires. So, addressing tire cupping early on can save you cash in the long run.
Impact on Vehicle Performance
Finally, tire cupping can throw off your vehicle's ride comfort and performance. You might start to feel vibrations in the steering wheel or notice your vehicle isn't handling as well as it used to. It's like trying to dance with two left feet — everything just feels a little off. Not to mention, the noise from cupped tires can make even short drives grating on the ears.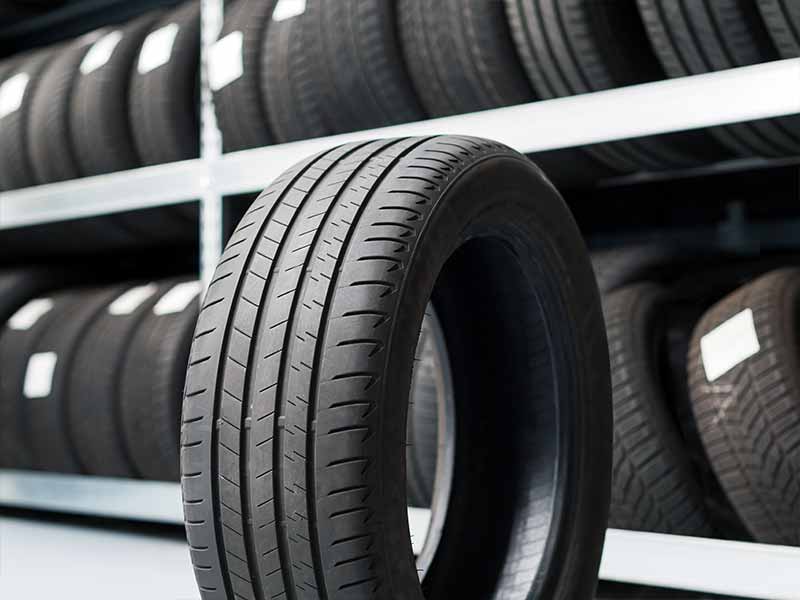 How to Fix Cupped Tires
So, you've spotted the signs of tire cupping, and you're eager to fix the problem. Great! Addressing the issue head-on is the best way to ensure your vehicle remains safe and performs at its best. So, how exactly do you fix cupped tires? Let's roll through it:
Balancing Tires at a Tire Shop
Remember when we talked about the importance of balance in your tires? Getting your tires balanced is a crucial step in fixing cupped tires. Tire balance is all about making sure the weight of the tire is evenly distributed around the wheel. At a tire shop, professionals can adjust the balance, helping to reduce further uneven wear and mitigate the cupping effect.
Tire Shaving: A Possible Solution
You might have heard about tire shaving as a potential fix for cupped tires. This process uses a special machine to shave off the high points of the tread, essentially smoothing out the unevenness caused by cupping. But remember, this should only be done by a professional and isn't always the best solution. In some cases, it might be better to replace the tire altogether.
Seeking Professional Help
Tires are complicated, and fixing cupped tires isn't always a straightforward process. It's always recommended to seek professional help when dealing with tire cupping. A professional can diagnose the severity of the problem, suggest the best course of action (such as balancing, shaving, or replacing the tire), and ensure the root cause (like worn suspension components or misaligned tires) is addressed.
The Role of Cheap Tires
A quick note on cheap tires. While they may seem like a good idea for your wallet, cheap tires often contribute to cupping due to their poor quality. When replacing cupped tires, consider investing in quality tires to prevent future cupping issues.
Preventing Tire Cupping: Your Action Plan
We've talked a lot about how to identify and fix cupped tires, but prevention is always better than cure, right? Here are some solid strategies to prevent tire cupping and keep your tires in good shape for the long haul:
Regular Tire Maintenance
This one might sound obvious, but you'd be surprised how easy it is to overlook. Regular tire maintenance is crucial in preventing tire cupping. This includes keeping your tires inflated to the correct pressure, rotating your tires regularly, and having them balanced and aligned periodically. Remember, your tires are the only part of your vehicle that touches the road, so they deserve some TLC!
Keep an Eye on Suspension Components
Your vehicle's suspension system plays a big part in preventing tire cupping. Over time, components like shock absorbers can wear out and stop absorbing road shocks as effectively as they used to. Regularly inspecting and replacing worn suspension components can help keep your tires rolling smoothly and prevent cupping.
Invest in Quality Tires
We've said it before, and we'll say it again: investing in quality tires is worth it. While cheap tires might be tempting, they're more likely to wear unevenly and cup. High-quality tires, on the other hand, are designed to withstand the rigors of the road and resist cupping.
Watch for Early Signs
Catching the early signs of tire cupping can help you nip the problem in the bud. This includes uneven wear, tire noise, and vibrations in the steering wheel. If you notice any of these signs, it's time to take your vehicle in for a checkup.
Resources
Below are some links you may find helpful when learning about tires
Final Thoughts
The key takeaway is that cupped tires are caused by factors such as unbalanced tires, worn suspension components, or poor quality tires, and they exhibit telltale signs like uneven tread wear and noise. Ignoring them is not an option as it poses serious safety risks and affects your vehicle's performance.
To address cupped tires, balancing them and seeking professional help is crucial. In severe cases, it might require the use of a tire shaving machine or replacing the tires. However, prevention is always the best approach. Regular tire maintenance, investing in quality tires, and keeping a close eye on your vehicle's suspension components can go a long way in preventing tire cupping.
Good luck and happy motoring.