Ever wondered why your tires are showing signs of uneven tread wear, or why your gas mileage isn't what it used to be? The secret to a smoother ride and better fuel efficiency could be as simple as rotating your tires. And guess what? You may be able to get it done for free!
Discount Tire Free Rotation

Discount Tire offers free tire rotation services to its customers, with the primary requirement often being proof of tire purchase from their stores. 

The service generally takes between 30 to 60 minutes and can extend the life of your tires, improve fuel efficiency, and maintain your tire warranty.
In this article, we'll dive deep into the importance of tire rotation, how often you should rotate your tires, and the process involved. We'll also explore how to take advantage of Discount Tire's free tire rotation service, what it includes, and other free services they offer.
Let's take a closer look.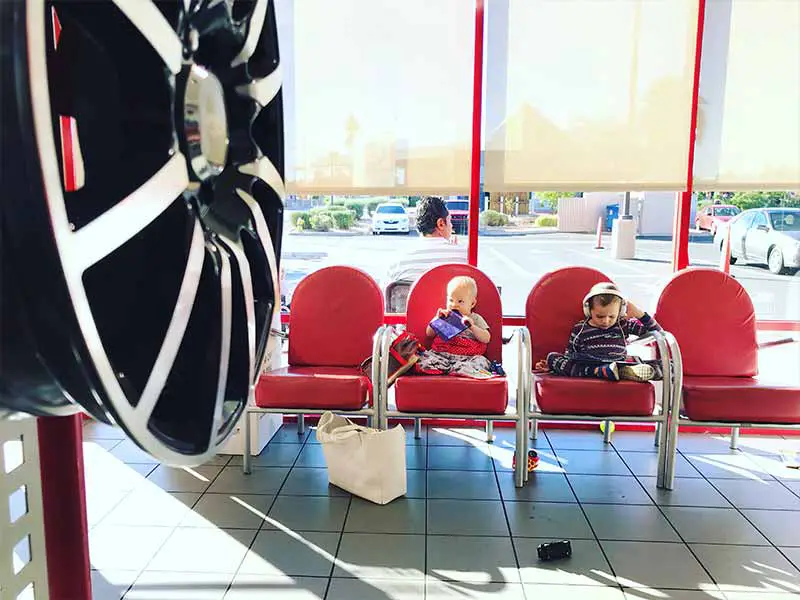 Discount Tire's Free Rotation Service
When it comes to tire rotation, Discount Tire offers a free service to its customers. But what does "free" actually entail? Generally, this means that the basic cost of rotating your tires—removing them and swapping their positions—is covered. However, additional services like tire balancing may come with a separate fee.
Eligibility and Requirements
To avail of Discount Tire's free rotation service, there are usually some basic requirements:
Proof of Purchase: You may need to show that you bought your tires from Discount Tire.
Vehicle Condition: Your vehicle should be in a condition that allows for safe and straightforward tire rotation.
Appointment: Some locations may require you to book an appointment in advance.
Additional Costs You Might Encounter
While the tire rotation itself is free, you might incur some additional costs:
Tire Balancing: This ensures that your tires wear evenly and may come with a separate charge.
Valve Stem Replacement: If your valve stems are worn or damaged, you may choose to have them replaced for an additional fee.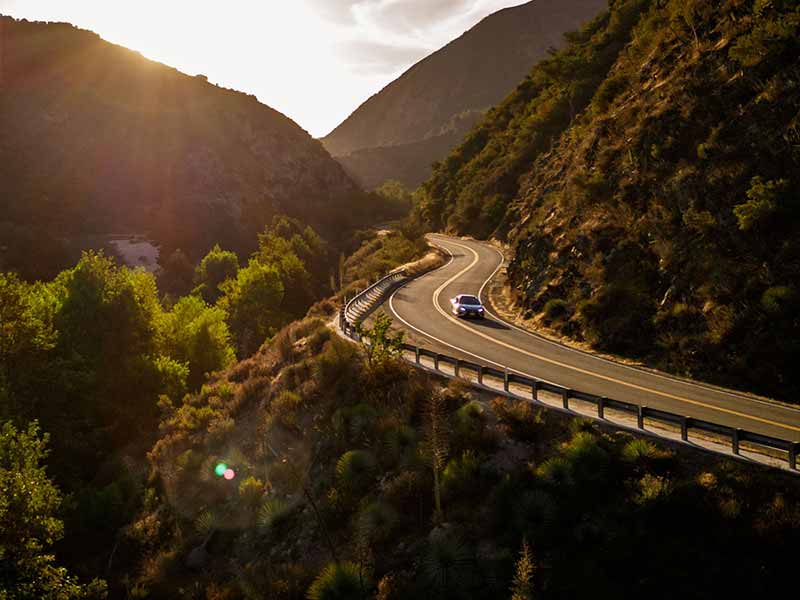 What About Tire Warranties?
When it comes to Discount Tire's free rotation service, adhering to the guidelines set by tire manufacturers warranties is not just a good practice—it's often a requirement to maintain your tire warranty. 
Failing to meet the tire rotation frequency requirements specified can void your tire warranty, leaving you to cover the full cost of any tire-related issues that may arise. Always keep records of your tire rotations.
Common Warranty Requirements
Most tire manufacturers have specific requirements for maintaining the warranty on your tires. These often include:
Rotation Frequency: Manufacturers usually specify how often tires should be rotated, often in terms of mileage or time.
Authorized Service Centers: Some warranties require that the rotation be performed at an authorized service center.
Documentation: Keeping records of each tire rotation, including date and mileage, is often mandatory.
How Discount Tire Fits In
Discount Tire's free tire rotation service is generally compliant with most manufacturers' warranty requirements. They provide:
Expert Service: Technicians are trained to follow manufacturer guidelines.
Documentation: You'll receive detailed records of the service performed, which you can use to maintain your warranty.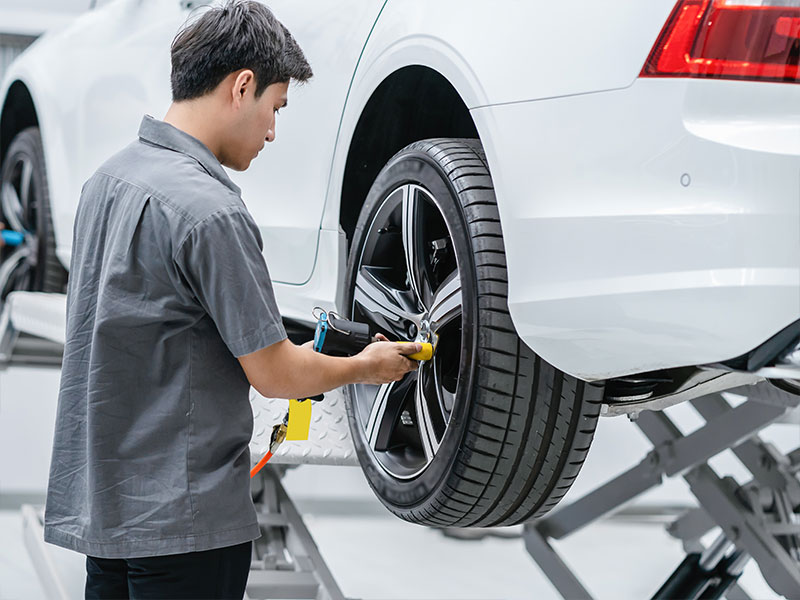 Overview of the Tire Rotation Process and Patterns
Tire rotation involves moving your vehicle's tires from one position to another to ensure even tire wear. This usually means swapping the front and rear tires, but the specific pattern can vary. The process is crucial for extending the life of your tires, improving gas mileage, and making sure that your car handles in a steady and predictable manner.
How Long Does a Tire Rotation Take?
One of the most common questions people have about tire rotation is, "How long will it take?" At Discount Tire, the average time for a tire rotation service is usually between 30 to 60 minutes. However, this can vary based on several factors.
Factors Affecting Service Time
Understanding what can influence the duration of your tire rotation service can help you plan better:
Appointment vs. Walk-In: Having an appointment can often speed up the process, while walk-ins may have to wait for available technicians.
Vehicle Type: Some vehicles, like large trucks or those with specialized tires, may take longer.
Additional Services: If you're getting more than just a tire rotation, such as tire balancing or flat tire repair, expect it to take longer.
Basic Steps in Tire Rotation
Rotating your tires is not just about swapping one tire for another. Here are the basic steps involved:
Lift the Vehicle: Using a car jack, lift the vehicle off the ground.
Remove the Tires: Unscrew the lug nuts and take off the tires.
Inspect the Tires: Check for signs of wear or damage.
Perform the Rotation: Move the tires according to the chosen rotation pattern.
Reattach the Tires: Put the tires back on and tighten the lug nuts.
Lower the Vehicle: Use the car jack to lower the vehicle back to the ground.
Check Tire Pressure: Always check and adjust tire pressure after a rotation.
Common Rotation Patterns
The pattern in which you rotate your tires depends on several factors including the type of vehicle, the type of tires, and even the manufacturer's guidelines. Here are some common patterns:
Front to Rear: This is the most straightforward pattern, simply moving the front tires to the rear and vice versa.
X-Pattern: This involves swapping the front and rear tires diagonally.
Side to Side: For vehicles with different front and rear tire sizes, sometimes a side-to-side rotation is necessary.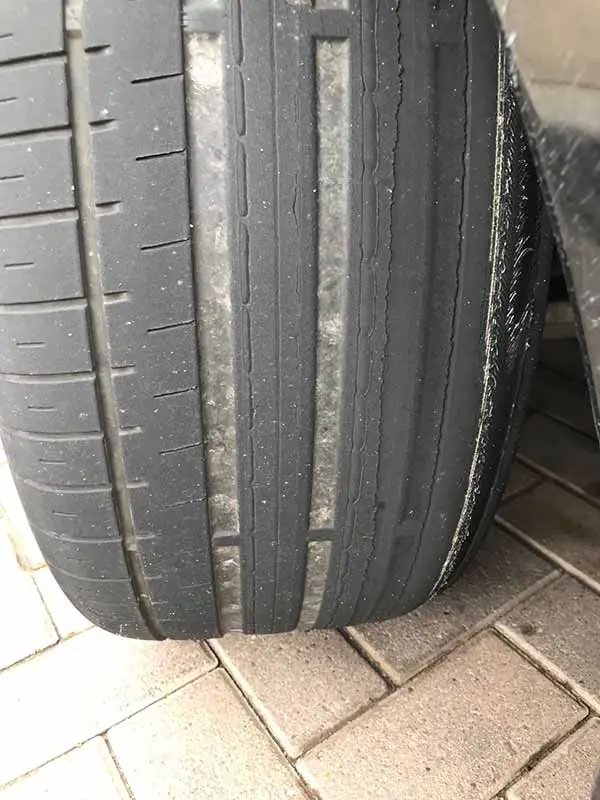 Why Tire Rotation is Important
Tire rotation is a fundamental aspect of tire maintenance for both passenger cars and trucks. When you drive, your tires don't wear down evenly. The front tires bear the brunt of turns, and depending on your vehicle, either the front or rear tires handle most of the engine's power. This uneven wear can lead to a variety of problems:
Reduced lifespan of your tires
Poor gas mileage
Unstable driving conditions, especially on wet or slippery roads
The Benefits of Regular Tire Rotation
Here's why you should make tire rotation a regular part of your vehicle maintenance routine:
Extended Tire Life: Rotating your tires helps them wear more evenly, thus extending their lifespan.
Improved Performance: Even tire wear helps maintain optimal traction and handling.
Better Fuel Efficiency: When tires wear evenly, your car doesn't have to work as hard, improving gas mileage.
Warranty Compliance: Regular rotation is often necessary to keep your tire warranty valid.
How Tires Wear Differently
Different types of vehicles and driving conditions contribute to how quickly and unevenly tires wear:
Front-Wheel Drive: The front tires wear out faster because they handle most of the steering and power.
Rear-Wheel Drive: The rear tires wear out more quickly due to bearing the vehicle's power.
All-Wheel Drive: Tires can wear unevenly but at a more balanced rate compared to front-wheel or rear-wheel drive.
Heavy Loads: Trucks carrying heavy loads will experience more rapid tire wear, especially on the rear tires.
How Often Should Tires Be Rotated?
The frequency of tire rotation can vary depending on several factors, such as the type of vehicle you drive, your driving habits, and the manufacturer's recommendations. However, a good rule of thumb is to rotate your tires every 6,000 to 8,000 miles. Some experts even recommend doing it as often as every oil change, which is typically around 3,000 to 5,000 miles.
Factors Affecting Rotation Frequency
Understanding the factors that affect how often you should rotate your tires can help you make a more informed decision:
Type of Vehicle: Different vehicles have different tire rotation needs. For example, trucks carrying heavy loads may require more frequent rotations.
Driving Conditions: If you often drive on rough or uneven roads, you may need to rotate your tires more frequently.
Tire Material: Some high-performance or all-season tires may have different rotation requirements.
Signs Your Tires Need Rotation
It's crucial to recognize the signs that your tires need to be rotated, even if you haven't reached the recommended mileage:
Uneven Tire Wear: If you notice that the tread depth is different on various tires, it's time for a rotation.
Vibration: Excessive vibration while driving, especially at high speeds, can be a sign of uneven tire wear.
Reduced Traction: If your vehicle seems less stable than usual, especially in wet conditions, check your tires.
Other Free Services Provided by Discount Tire
While Discount Tire is well-known for its free tire rotation service, it's worth noting that they offer a range of other free services aimed at keeping your tires in top condition. These additional services can be a boon for any vehicle owner looking to extend the life of their tires and improve overall vehicle performance.
Flat Tire Repair
One of the most valuable free services offered is flat tire repair. If you find yourself with a punctured tire, Discount Tire will often repair it at no cost to you. Here's what the service usually involves:
Inspection: The tire is thoroughly inspected for the extent of the damage.
Repair: If the tire is repairable, the puncture is sealed.
Reinstallation: The repaired tire is put back on your vehicle.
Pressure Check: Tire pressure is checked and adjusted as needed.
Air Pressure Check
Maintaining the correct tire pressure is crucial for both safety and fuel efficiency. Discount Tire offers free air pressure checks, which include:
Pressure Measurement: Technicians use specialized equipment to accurately measure tire pressure.
Adjustment: If the pressure is too high or too low, it will be adjusted to meet manufacturer specifications.
Tire Inspection
A general tire inspection is another free service you can avail of. This involves:
Tread Depth Measurement: To ensure your tires are not overly worn.
Visual Inspection: For any signs of damage or irregular wear.
Recommendations: Based on the inspection, you may receive recommendations for further services or actions.
Tire Recycling
If you're replacing old tires, Discount Tire often offers free tire recycling services. This is an eco-friendly way to dispose of your old tires and contributes to sustainability.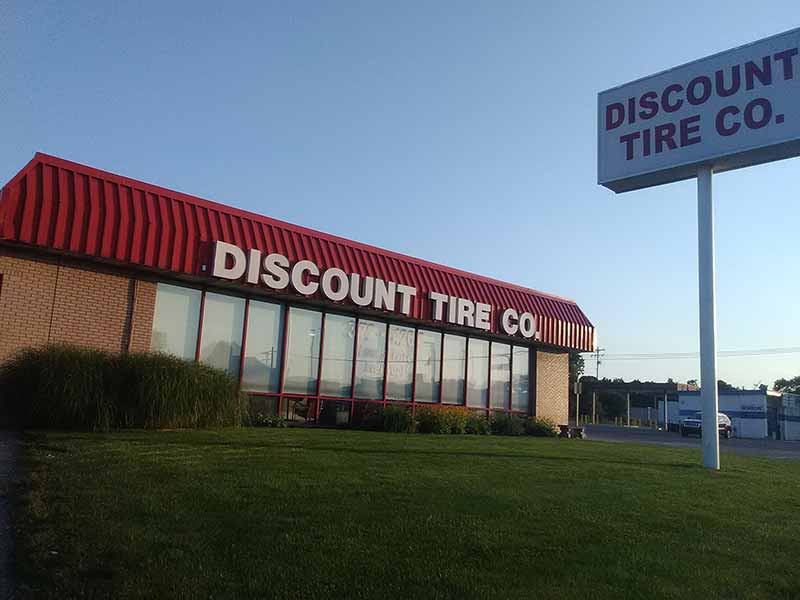 Why Discount Tire Offers Free Services
Discount Tire offers free services like tire rotation and flat tire repair for strategic reasons that benefit both the company and its customers. Here's why:
Cost Savings: Free services help customers catch minor issues, preventing expensive repairs and fostering customer loyalty.
Safety: By offering free safety checks and inspections, Discount Tire builds trust and emphasizes its commitment to responsible driving.
Convenience: Many free services are available on a walk-in basis, making it easier for customers to maintain their tires and enhancing customer satisfaction.
In summary, these free services create a win-win situation. Customers benefit from cost savings, safety, and convenience, while Discount Tire gains customer loyalty and positive word-of-mouth.
Resources
Below are some links you may find helpful when learning about tires
Final Thoughts
Tire rotation is more than just a routine maintenance task; it's a vital service that can extend the life of your tires, improve your vehicle's performance, and even keep you safer on the road. 
Discount Tire makes this easier and more affordable by offering free tire rotation services. From understanding the importance of regular tire rotation to knowing how to maintain your tire warranty, this article has equipped you with the knowledge you need to make informed decisions about your vehicle's tire care.
Good luck and happy motoring.