Picture this: you're about to embark on a road trip, but as you're loading up your car, you notice a strange bulge on your tire's sidewall. What does it mean? Is it safe to drive?
Don't panic! We've got you covered with everything you need to know about tire sidewall bulges and what to do about them.
Small Bulge In Tire Sidewall

If you find a small bulge in your tire sidewall, consult a tire technician as soon as possible to check the tire's condition.

In most cases, the safest course of action is to replace the damaged tire to ensure your vehicle remains safe and reliable on the road.
In this article, we'll discuss the causes of sidewall bulges, the safety risks associated with driving on a damaged tire, whether a tire with a bulge can be fixed, and how to determine if your tire is covered under warranty or road hazard protection.
We'll also cover the best practices for replacing tires with sidewall bulges and offer tips for preventing this issue in the future.
Let's take a closer look.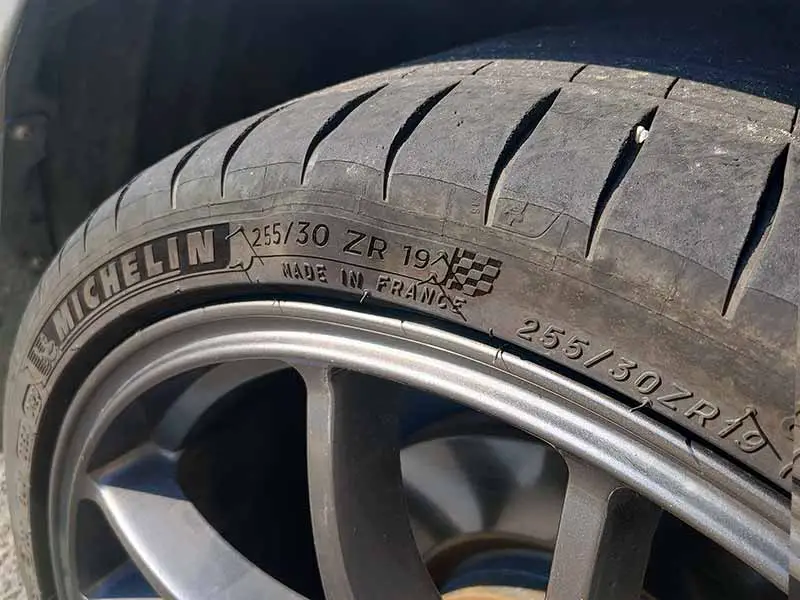 Causes Of Tire Bulges
Tire sidewall bulges are not only unsightly, but they can also pose a safety risk if not addressed promptly. Knowing the possible causes of these bulges can help you prevent them from happening and maintain the overall health of your tires. Here are the most common reasons why you might see a bulge in your tire's sidewall:
Impact Damage
The most frequent cause of sidewall bulges is impact damage from various sources. Here are some examples of events that could lead to a bulge:
Hitting Curbs: Accidentally bumping your tire against a curb or other hard surface can cause damage to the sidewall, leading to a bulge.
Hitting Abrupt Speed Bumps: Some speed bumps can be more aggressive than others, with the idea of forcing traffic to slow down more dramatically. Driving over these types of speed bumps at high speed can lead to a tire bubble in your sidewall.
Potholes or Debris: Hitting a pothole or other road hazards can also result in a bulge. When the tire goes into a pothole, the sidewall is exposed to stress and can be damaged.
Manufacturing Defects
Sometimes, a bulge in the sidewall might be the result of a manufacturing defect. It could be a flaw in the materials or a problem with the tire's construction process. In these cases, it's essential to contact the manufacturer or tire dealer, as the tire might be covered under warranty.
Excessive Tire Wear
As tires age and wear down, they can become more susceptible to developing sidewall bulges. This is because the tire's structural integrity is reduced as the rubber material degrades. Keep an eye on your tires' wear levels, and be sure to replace them when they've reached the end of their lifespan.
Improper Inflation
Incorrect tire pressure, whether it's too high or too low, can lead to sidewall bulges. Overinflation can cause excessive stress on the tire's structure, while underinflation can cause the tire's sidewall to flex more than it should. Both scenarios can weaken the sidewall and eventually cause a bulge to form. Regularly checking your tire pressure and keeping it within the manufacturer's recommended range can help prevent this issue.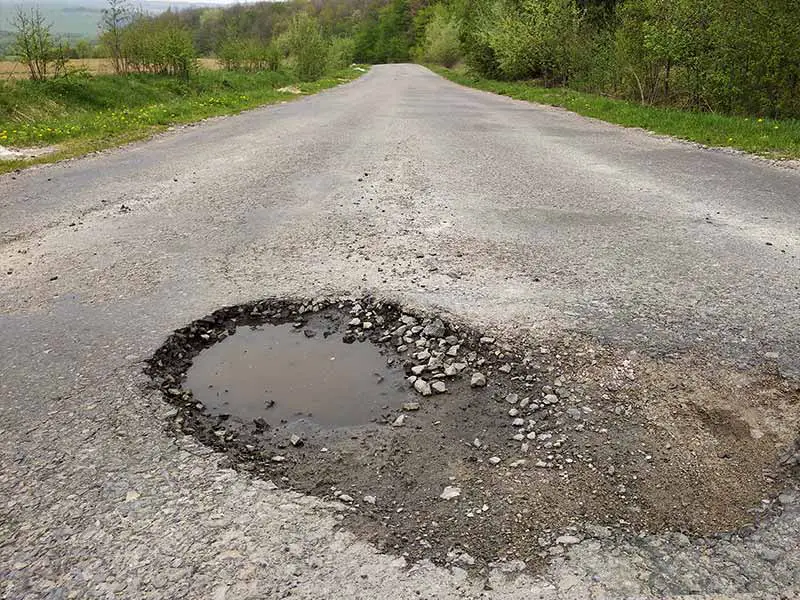 Driving With A Tire Sidewall Bulge: Safety And Duration
Discovering a bulge in your tire's sidewall might make you wonder if it's still safe to drive your vehicle and, if so, for how long. It's essential to understand the potential risks associated with driving on a tire with a tire bulge and take the necessary steps to address the issue.
Potential Risks And Safety Concerns
Driving with a tire bulge poses several safety risks:
Sudden Tire Failure: The weakened structure of the tire can lead to a blowout or sudden tire failure, particularly when driving at high speeds. This can result in a dangerous situation as it may be challenging to maintain control of the vehicle.
Loss Of Vehicle Control: A tire with a sidewall bubble might not grip the road surface as effectively, leading to decreased traction and stability. This can make it more difficult to control your vehicle, especially during turns or in wet conditions.
Addressing The Issue Quickly
Due to the safety concerns, it's crucial to address sidewall bubbles as soon as possible. Continuing to drive on a tire with a bulge can increase the risk of a tire failure and endanger your safety and the safety of others on the road.
Reasons To Avoid Driving With Tire Bulges
While it might be tempting to keep driving on a tire with a tire bulge, especially if you don't notice any immediate problems, it's generally not worth the risk. The primary reason to avoid driving with a bulge is that the tire's structural integrity is compromised, making it more likely to fail.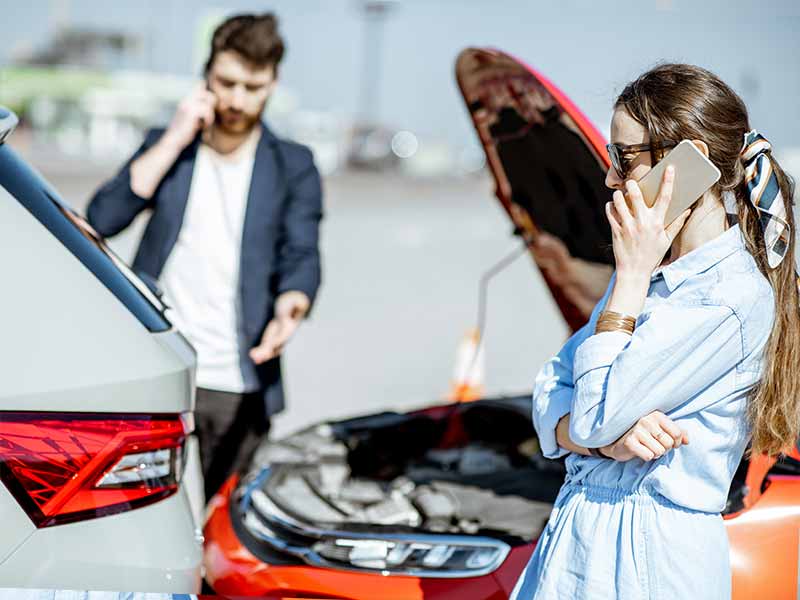 Can A Tire Bulge Be Fixed?
If you've discovered a bulge in your tire's sidewall, you might wonder if it can be repaired or if you need to replace the tire. In this section, we'll discuss why tire repair is not possible for a sidewall bulge and why replacement is the best course of action.
Reasons Why Tire Repair Is Not Possible
Unfortunately, fixing a tire with a sidewall bulge is not an option due to the following reasons:
Structural Damage: A bulge in the sidewall indicates that the internal structure of the tire has been compromised. Repairing the external surface of the tire won't address the underlying structural damage, leaving the tire weak and prone to failure.
Safety Concerns: Repairing a bubble in your tire is not a safe solution, as the risk of a tire blowout or sudden flat tire remains. To ensure the safety of yourself and others on the road, replacing the tire is necessary.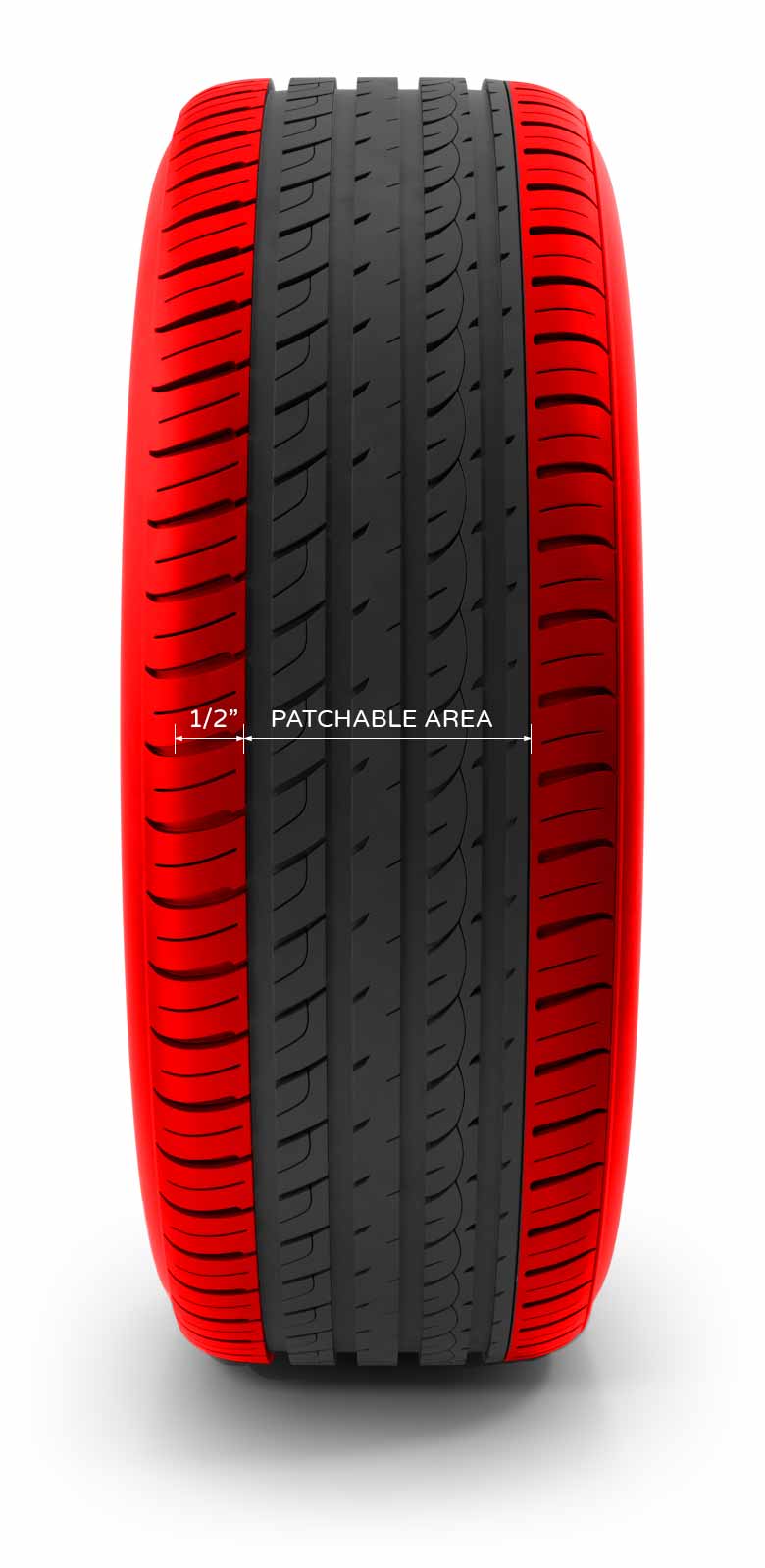 Tire Sidewall Damage Warranties And Road Hazard Coverage
When you discover a bulge in your tire's sidewall, you might wonder if it's covered under warranty or if you have any road hazard coverage. In this section, we'll discuss standard tire warranties, road hazard coverage, and how to check with the manufacturer or dealer regarding your specific situation.
Standard Tire Warranties
Most tire manufacturers offer warranties that cover defects in materials and workmanship for a specific period, usually measured in years or miles. If your tire bulge is the result of a manufacturing defect, there's a chance it might be covered under warranty. Keep in mind that warranties generally do not cover damage caused by road hazards, improper inflation, or other external factors.
Road Hazard Coverage
Some tire manufacturers, retailers, or dealers offer optional road hazard coverage, which provides protection against damage caused by road hazards such as potholes, debris, or curbs. If you've purchased road hazard coverage for your tires, it might cover the cost of repairing or replacing a tire with a sidewall bulge due to impact damage.
Checking With The Manufacturer Or Dealer
To determine if your tire with a bulge is covered under warranty or road hazard coverage, consult the dealer where you purchased the tire. They can provide you with information about your warranty coverage and any additional protection you may have purchased.
Review your warranty documentation or any paperwork related to road hazard coverage.
Contact the manufacturer's customer service department or the dealer where you bought the tire to discuss your specific situation and ask about coverage options.
Be prepared to provide information about your tire, such as its age, mileage, and any relevant maintenance records.
Replacing Tires With Sidewall Bulges
When replacing a tire with a sidewall bulge, you might be unsure if you should replace just the damaged tire, a pair of tires, or all four. In this section, we'll discuss the factors to consider when deciding on the best course of action and the importance of assessing the age and condition of your other tires.
Replacing One, Two, Or All Four Tires
The decision to replace just the damaged tire, two tires, or all four depends on several factors:
Tire Age: If the other tires on your vehicle are relatively new and have plenty of tread life left, you may choose to replace only the damaged tire. However, if the other tires are nearing the end of their lifespan, it might be more cost-effective and safer to replace them all at once.
Tire Tread Depth: If the remaining tread depth on the other tires is significantly different from the tread depth of a new tire, it's generally advised to replace at least two tires. This will help maintain proper balance and traction, especially in front-wheel or rear-wheel drive vehicles.
Vehicle Requirements: Some vehicles, such as those equipped with all-wheel drive (AWD) systems, may require all four tires to have similar tread depths to avoid damaging the drivetrain. Consult your vehicle's owner's manual or a professional tire technician for specific guidance.
Considering The Age And Condition Of Other Tires
When deciding how many tires to replace, it's important to consider the age and condition of your other tires. Look for signs of wear, such as low tread depth, uneven wear patterns, or visible damage. Most manufacturers recommend replacing tires every six years, regardless of their apparent condition, due to the natural degradation of rubber over time.
Preventing Tire Sidewall Bulges
While it's not always possible to avoid a tire bulge, there are steps you can take to reduce the likelihood of experiencing this issue. In this section, we'll discuss best practices for maintaining your tires and minimizing the risk of sidewall bulges.
Regular Tire Inspections
Inspecting your tires regularly for signs of damage, wear, or other issues can help you catch potential problems early. When examining your tires, look for:
Cuts, punctures, or other visible damage
Uneven wear patterns, which may indicate alignment or suspension issues
Bulges, bubbles, or deformations in the sidewall
Maintain Proper Tire Pressure
Maintaining the correct tire pressure is crucial for preventing sidewall bulges and ensuring your tires perform optimally. Check your air pressure at least once a month and adjust as needed to meet the manufacturer's recommended levels. Keep in mind that temperature fluctuations can affect pressure, so it's especially important to check during seasonal changes.
Avoid Overloading Your Vehicle
Overloading your vehicle can put extra stress on your tires and increase the risk of sidewall bulges. Always adhere to the manufacturer's recommended weight limit for your vehicle and avoid carrying excessive loads.
Drive Cautiously And Avoid Road Hazards
Being mindful of your driving habits and road conditions can also help prevent tire damage:
Slow down when approaching potholes or other road hazards, and try to avoid them when possible.
Be cautious when driving near curbs or other obstacles, as impacts can cause sidewall damage.
Avoid sudden, sharp turns or aggressive driving, which can put unnecessary stress on your tires.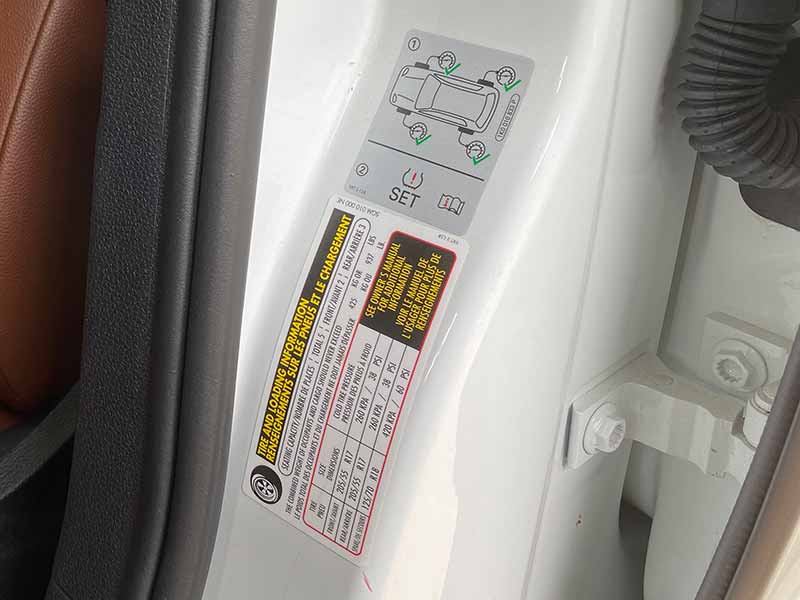 Resources
Below are some links you may find helpful when learning about tires
Final Thoughts
The key takeaway from this article is that a tire bulge poses safety risks and should be replaced as soon as possible. As the old saying goes, "An ounce of prevention is worth a pound of cure." By being proactive with regular tire maintenance, checking air pressure, and driving cautiously, you can minimize the risk of sidewall bulges and ensure a safe and enjoyable driving experience.
Good luck and happy motoring.