Did you know that around 70% of car owners have experienced some sort of rubbing sound while driving at least once in their vehicle's lifetime? The good news is you're not alone. The bad news is there are quite a few potential problem areas to consider.
Rubbing Sound When Driving

A rubbing sound when driving is often caused by issues with automotive tires, such as improper inflation, misalignment, or damage.

Other common sources include worn brake pads, warped brake rotors, damaged wheel bearings, suspension component issues, or loose fender liners.
In this article, we'll take a deep dive into the most common sources of that annoying rubbing sound, focusing primarily on automotive tires but also touching on other potential culprits.
Let's take a closer look.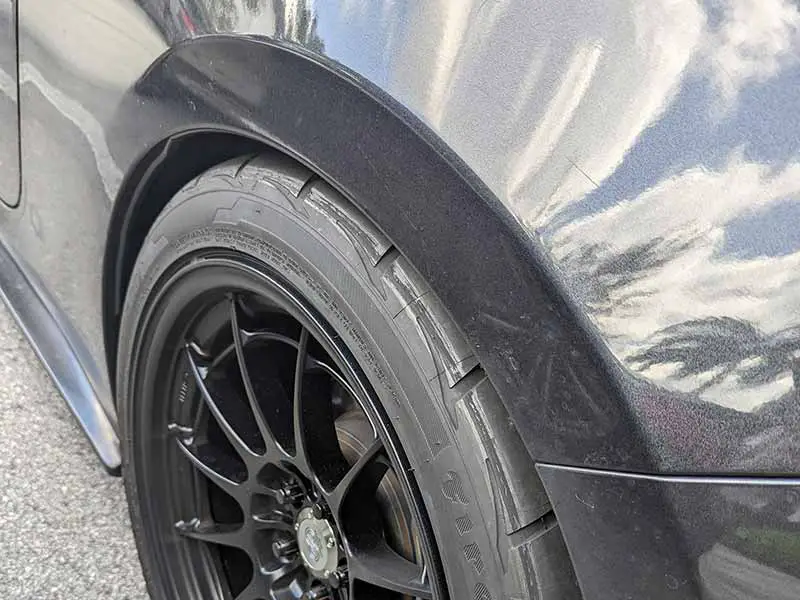 Common Causes Of Rubbing Sounds From Tires
Incorrectly Inflated Tires
Effects Of Underinflation
Underinflation is when your tires don't have enough air in them, and it can be a real bummer for your ride. First, underinflated tires don't hold their shape very well, causing them to sag and flatten more than they should. This means that there's more tire touching the road, which can create that annoying rubbing sound you're hearing.
Plus, when your tires are underinflated, they have to work harder to do their job. This extra effort can lead to overheating and a faster wear rate, which isn't good for your wallet or your tires. Underinflated tires also don't grip the road as well as they should, so your car might feel a bit wobbly or not handle as smoothly as usual. And let's not forget about gas mileage – when your tires aren't inflated properly, your car has to burn more fuel just to keep rolling. Ouch!
Effects Of Overinflation
Now, what about overinflation? This is when you put too much air in your tires, making them super firm and rigid. This might not seem like a big deal, but it can cause some problems, too. For starters, overinflated tires have a smaller contact patch with the road, which means less grip and potentially worse handling. It can also make your ride feel bumpy and uncomfortable, as the tires aren't able to absorb shocks as well.
When it comes to rubbing sounds, overinflated tires might not be the primary culprit, but they can still contribute to the noise. For example, if your tires are really full, they might be more likely to touch or rub against parts of your car when you go over bumps or take sharp turns. Overinflated tires can also wear out faster, especially in the center, since that's the part that gets the most pressure. And nobody wants to deal with bald tires!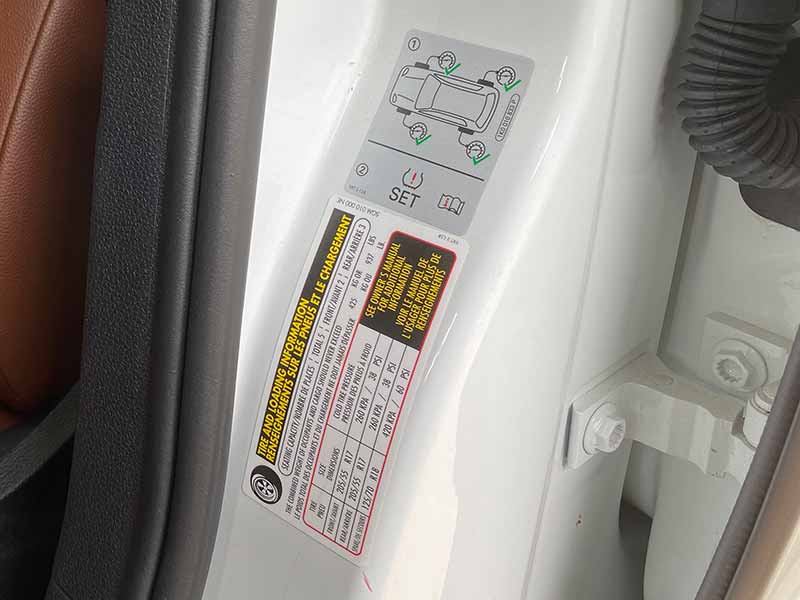 Uneven Or Excessive Tire Wear
Signs Of Wear
Let's talk about uneven or excessive tire wear. Tires don't last forever, but sometimes they wear out faster or more unevenly than they should. Keep an eye out for these signs:
Bald spots or areas with less tread: If you see parts of your tires that look smoother or have less tread than the rest, that's not a good sign. These areas might be more prone to making rubbing sounds since they're not gripping the road as they should.
Uneven wear across the tire: A tire should wear out evenly across its width. If you notice one side is wearing down more than the other, that's a clue that something's not right. This could cause rubbing noises and make your car feel unbalanced.
Weird patterns: If you spot strange patterns, like diagonal or wavy lines on your tires, this could be a sign that they're not wearing evenly.
Causes Of Uneven Wear
Now that you know the signs, let's talk about what causes uneven or excessive tire wear:
Misaligned wheels: If your wheels aren't lined up properly, it can make your tires wear out unevenly. This might cause one side of the tire to rub more against the road and create that pesky rubbing sound.
Unbalanced tires: When your tires aren't balanced, they can wear out in strange patterns, which could lead to rubbing noises.
Worn-out suspension parts: Your car's suspension system helps your tires stay in contact with the road. If it's not working correctly, your tires might wear out unevenly and create rubbing sounds.
Incorrect tire pressure: As we discussed earlier, underinflated and overinflated tires can both lead to excessive wear and contribute to rubbing noises.
If you spot uneven or excessive wear on your tires, it's essential to figure out the cause and fix it. Not only will this help eliminate rubbing sounds, but it'll also improve your car's handling, safety, and overall performance.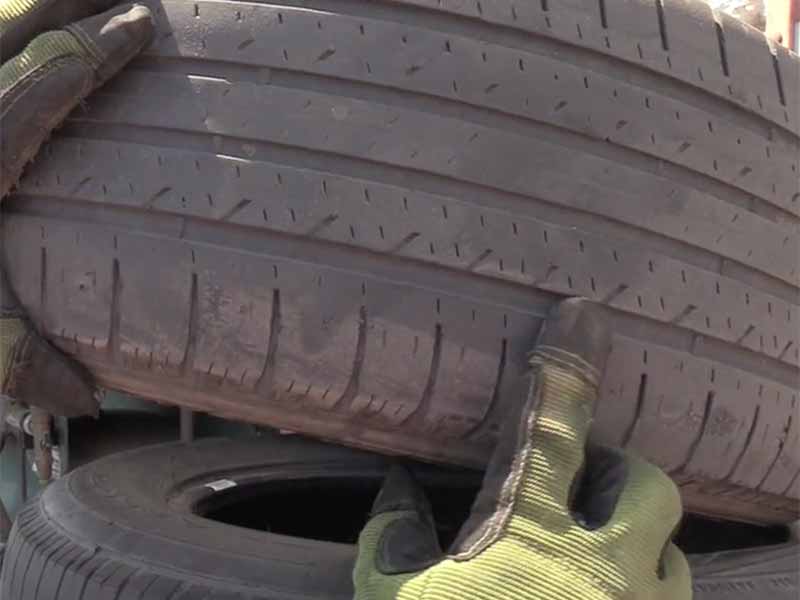 Damaged or Improperly Installed Tires
Damage From Potholes Or Debris
Sometimes, tires can get damaged from hitting potholes, running over sharp objects, or even smacking into a curb. When this happens, it can cause bulges, cuts, or punctures in your tire's sidewall or tread, making them more likely to rub against other parts of your car while you drive. Damaged tires can also affect your car's handling and safety, so it's super important to keep an eye out for any signs of trouble.
If you suspect your tires have been damaged, be sure to get them checked out by a professional. They can help you figure out if your tires can be repaired or if they need to be replaced.
Issues With Mounting Or Balancing
Sometimes, rubbing sounds can come from tires that haven't been mounted or balanced correctly. Mounting is the process of putting the tire onto the wheel, while balancing ensures that the tire and wheel assembly is evenly distributed. If either of these steps isn't done right, it can lead to vibrations and rubbing noises while you drive.
For example, if a tire isn't mounted properly, it might not sit evenly on the wheel, causing it to wobble or make contact with parts of your car it shouldn't. Similarly, if your tire and wheel assembly aren't balanced, they might not spin smoothly, leading to uneven wear and potential rubbing noises.
If you think your tires might not have been installed correctly, it's best to head to a professional for help. They can check your tires and fix any mounting or balancing issues, making your ride quieter and smoother.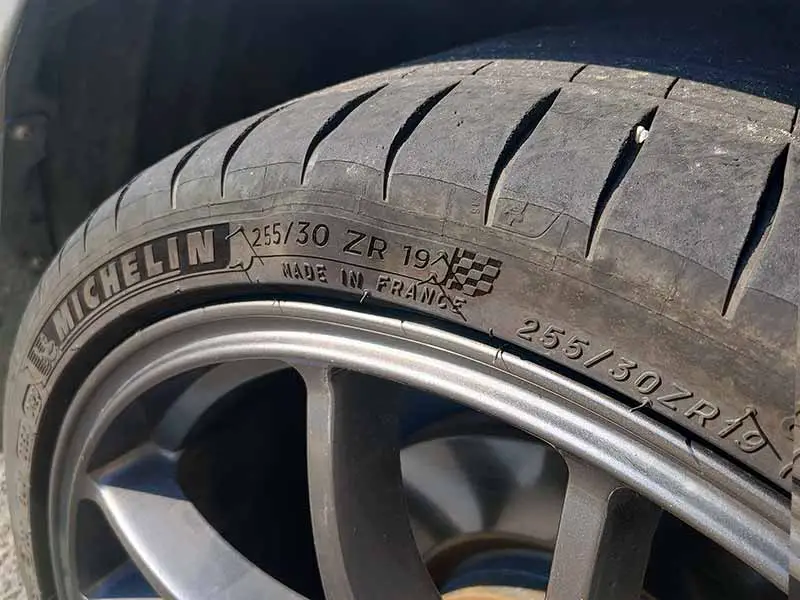 Larger Or Improperly Sized Tires And Wheels
Rubbing Due Tto Tight Clearance With Larger Tires
If you've recently switched to bigger tires, you might find that they're causing some rubbing sounds while you drive. This can happen when the new tires are slightly larger than the originals, and there isn't enough clearance between the tire and the parts of your car, like the fenders or wheel wells. When your tires rub against these areas, it can create that annoying noise you're hearing.
Larger tires can also cause your car's suspension system to work harder, which might lead to extra noises and even damage over time. If you're experiencing rubbing issues with larger tires, you might want to consider switching back to your original size or talking to a professional about adjusting your vehicle's suspension to accommodate the bigger tires.
Replacing Wheels With Different Sizes Causing Rubbing
Similarly, swapping out your wheels for ones that are a different size can also lead to rubbing issues. If your new wheels are wider, have a different offset, or even have a different bolt pattern, they might not fit your car's wheel well as well as the originals. This can cause the tire to rub against your vehicle's body or suspension components, creating that unwelcome sound.
Before changing your wheels, make sure to double-check that the new ones are compatible with your vehicle and won't cause rubbing or other issues. If you're unsure, it's always a good idea to consult with a professional who can help you pick the right wheels for your ride and ensure they're installed correctly. This will help you avoid any unpleasant surprises and keep your car running smoothly and quietly.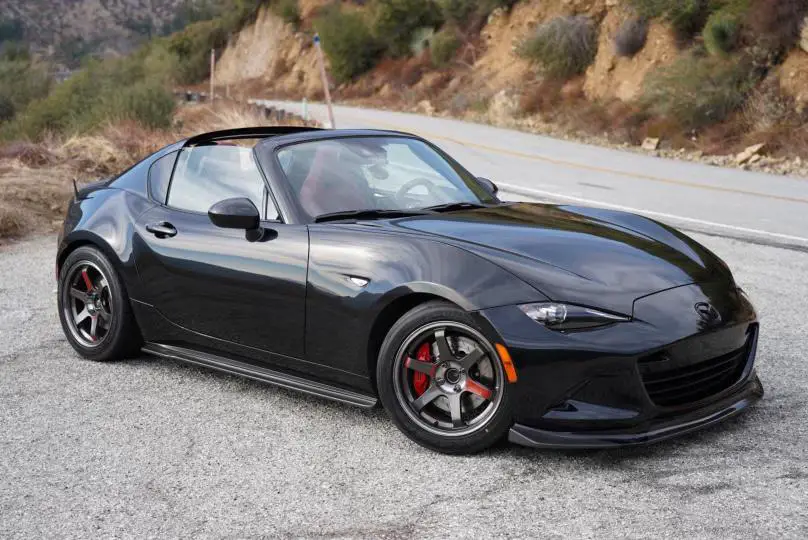 Other Common Sources Of Rubbing Sounds When Driving
Brake Issues
Worn Brake Pads
One common reason for rubbing sounds when driving could actually be your car's brakes. As you probably know, brakes are super important for stopping your car safely. But over time, the brake pads, which are the parts that clamp onto the brake rotors to slow down your car, can wear out. When they get too thin, you might start hearing a grinding noise or scraping noise, especially when you hit the brakes.
It's crucial to check your brake pads regularly and replace them if they're too worn. Ignoring grinding noises due to worn brake pads can be dangerous, as it can take longer for your car to stop or even lead to brake failure in extreme cases.
Warped Brake Rotors
Another brake-related cause of rubbing sounds is warped brake rotors. The rotors are the large metal discs that the brake pads clamp onto. Over time, these rotors can become warped or uneven due to heat, wear, or even manufacturing defects. When this happens, your brake pads might not make even contact with the rotors, causing a rubbing noise or grinding noise when you hit the brakes.
If you suspect your brake rotors are warped, it's best to get them inspected by a professional. They can determine if the rotors need to be resurfaced or replaced, which will help get rid of the grinding noise and ensure your brakes are working correctly. Remember, taking care of your brakes is essential for both your car's performance and your safety on the road.
Wheel Bearings
Signs Of Worn Wheel Bearings
Wheel bearings are an essential part of your car's wheels, allowing them to spin smoothly and with minimal friction. However, these bearings can wear out over time, and when they do, they might cause rubbing noise, grinding noise, or humming sounds while you drive. Some other signs that you might have a bad wheel bearing might include:
A loose or wobbly feeling in your steering wheel
Vibration or shaking while driving, especially at higher speeds
Uneven tire wear, since worn bearings can affect how the wheel and tire sit on the road
If you notice any of these signs, it's a good idea to get your wheel bearings checked out by a professional.
Consequences Of Ignoring The Issue
Ignoring worn wheel bearings can lead to even bigger problems down the road. For one, your car's handling and stability might be affected, making it less safe to drive. Additionally, if you let the problem go for too long, the worn bearings can cause damage to other parts of your wheel assembly, like the hub or axle. This can be a much more expensive repair than just replacing the worn bearings in the first place.
So, if you're experiencing rubbing sounds and suspect your wheel bearings might be the culprit, don't ignore it! Getting the issue fixed promptly will help you avoid more serious problems and ensure your car continues to run smoothly and safely.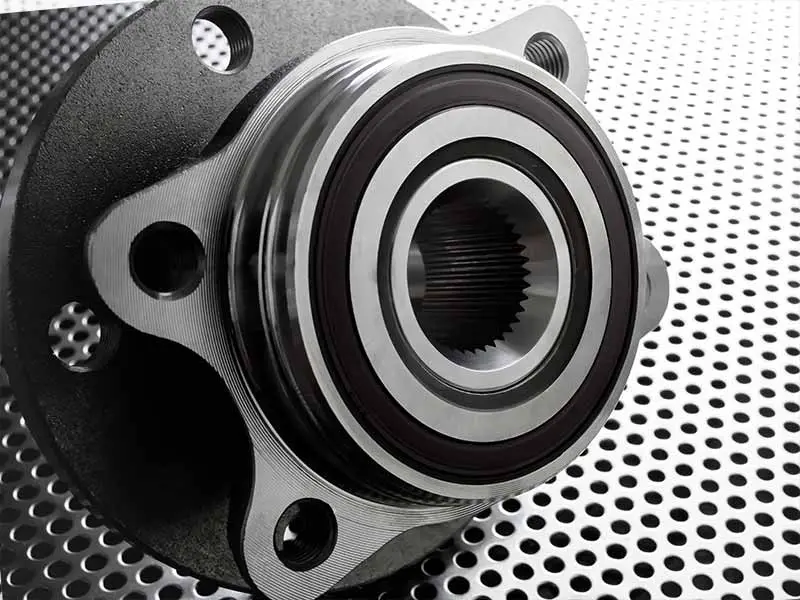 Suspension Components
Struts And Shock Absorbers
Your car's suspension system is designed to make your ride smoother and more comfortable, but sometimes it can be the source of rubbing sounds when driving. Two key parts of your suspension are the struts and shock absorbers. They help to absorb the impact from bumps and uneven road surfaces, keeping your tires in contact with the road.
Over time, struts and shock absorbers can wear out, become damaged, or leak hydraulic fluid. When this happens, they might not be able to dampen the impact from the road as effectively, which can cause rubbing sounds or other noises. You might also notice that your ride feels bumpier or less comfortable than it used to.
If you suspect your struts or shock absorbers are causing rubbing sounds, it's important to get them checked out by a professional. They can determine if the components need to be repaired or replaced to restore your car's smooth ride and eliminate the noises.
Sway Bars And Bushings
Another part of your suspension system that could cause rubbing sounds is the sway bar. Sway bars are designed to help keep your car stable when you go around corners, and they're connected to the rest of your suspension with rubber bushings. Over time, these bushings can wear out, become damaged, or dry out, which can lead to rubbing or squeaking sounds while you drive.
If you think your sway bars or bushings might be causing the noise, you'll want to have them inspected by a professional. They can help you figure out if the bushings need to be lubricated or replaced or if there's another issue with your sway bars that needs to be addressed.
Taking care of your suspension components is crucial for maintaining your car's handling, safety, and overall performance. Plus, fixing any issues with your struts, shock absorbers, sway bars, or bushings can help eliminate those pesky rubbing sounds, giving you a more enjoyable and quieter ride.
Damaged or Loose Fender Liners
What Are Fender Liners?
Fender liners, also known as wheel well liners or splash guards, are plastic or rubber pieces that line the inside of your car's wheel wells. They're designed to protect your car's body and suspension components from dirt, water, and debris that can get kicked up by your tires while you're driving.
Causes Of Rubbing Sounds From Fender Liners
Sometimes, fender liners can become damaged, warped, or even come loose, and when this happens, they might rub against your tires, creating that irritating rubbing sound you're hearing. This can happen for several reasons, like:
Hitting a pothole, curb, or other obstacles: A sudden impact can damage or dislodge your fender liners, causing them to rub against your tires.
Wear and tear: Over time, fender liners can become brittle, crack, or tear, which might lead to rubbing noises.
Incorrect installation: If your fender liners weren't installed correctly or are the wrong size for your car, they could be more prone to rubbing against your tires.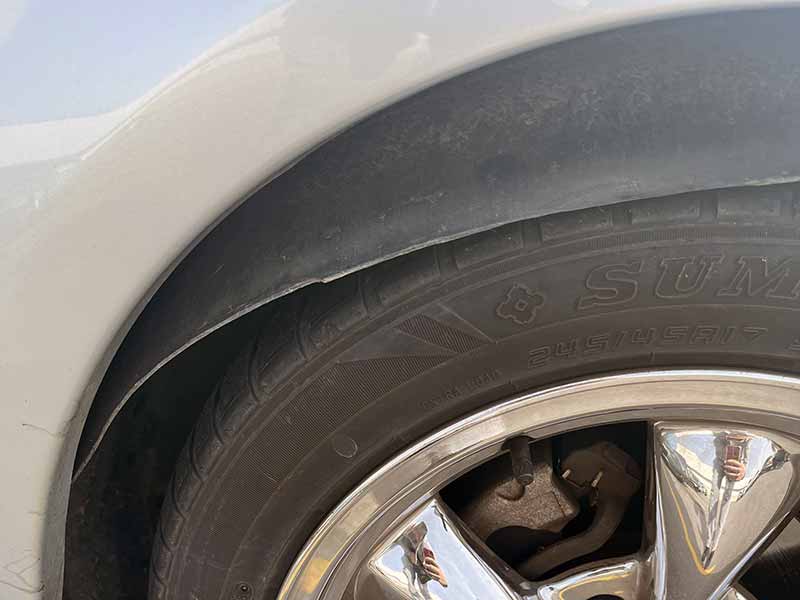 Diagnosing And Fixing Rubbing Sounds
Inspection And Diagnosis
Steps To Identify The Issue At Home
If you're experiencing rubbing sounds when driving, there are a few steps you can take at home to try and identify the issue:
Visually inspect your tires: Check for any signs of damage, uneven wear, or improper inflation that might be causing the noise.
Examine the wheel wells: Look for any loose or damaged fender liners, as well as signs of body or frame damage.
Listen carefully: Pay attention to when the rubbing sound occurs – does it happen only when you turn, brake, or accelerate? This might help you narrow down the potential causes.
Remember, though, that you might not be able to diagnose the problem entirely on your own, especially if it involves more complex components like your brakes, suspension, or wheel bearings.
When To Consult A Professional
If you're unable to identify the cause of the rubbing sound yourself, or you suspect the issue is beyond your expertise, it's time to consult a professional mechanic. They have the knowledge, experience, and tools necessary to diagnose the problem accurately and recommend the best course of action for fixing it.
Repair And Maintenance
Replacing Worn Or Damaged Components
Once the cause of the rubbing sound has been identified, it's essential to address the issue by repairing or replacing any worn or damaged components. This might involve changing your tires, adjusting your wheel alignment, replacing your brake pads or rotors, or fixing your suspension system, among other things. A professional mechanic can help you determine the best solution for your specific situation.
Regular Maintenance To Prevent Future Issues
To prevent rubbing sounds and other issues from cropping up in the future, it's crucial to perform regular maintenance on your car. This includes:
Checking your tire pressure and alignment regularly
Inspecting your brakes, suspension, and wheel bearings for signs of wear or damage
Keeping your car's body and frame clean and protected from rust and corrosion
Addressing any minor issues before they become more significant problems
By staying on top of your car's maintenance and addressing any issues promptly, you can help ensure a quieter, smoother, and safer ride for years to come.
Resources
Below are some links you may find helpful when learning about tires
Final Thoughts
With various causes, from tire issues to suspension problems or loose fender liners, you should now be better equipped to tackle the problem head-on.
Next time you hear that irritating sound, remember the valuable insights you've gained from this article and take the necessary steps to get back on the road with a little less noise.
Good luck and happy motoring.