Imagine waking up to find your car's tires slashed. The sinking feeling in your stomach is matched only by the questions flooding your mind. Will insurance cover this? How much will it cost? What do you do now?
Does Insurance Cover Slashed Tires?

Yes, insurance can cover slashed tires, but it depends on the type of coverage you have. Comprehensive insurance is the specific type that would cover tire slashing under vandalism. However, you will still have to pay the deductible which may be more than the value of the tires.
In this article, we'll explore the ins and outs of insurance coverage for slashed tires. From understanding different types of insurance and road hazard warranties to navigating the role of law enforcement and deductibles, we've got you covered. We'll also guide you through gathering evidence to prove your tires were intentionally slashed.
Let's take a closer look.
Does Car Insurance Cover Slashed Tires?
As a rule of thumb, comprehensive car insurance is the type of coverage that would most likely cover slashed tires. However, there are conditions and scenarios where this may not be the case. Let's dive into the details.
Conditions for Coverage
For your slashed tires to be covered by insurance, several conditions usually need to be met:
Active Comprehensive Coverage: You must have an active comprehensive insurance policy at the time of the incident.
Police Report: Filing a police report is often required to prove that the slashing was an act of vandalism.
Proof of Damage: Photos, witness accounts, or security footage can serve as evidence.
How Many Tires Does Insurance Cover If Slashed?
Comprehensive coverage generally covers the cost of replacing all damaged tires.
However, the number of tires covered can vary based on your specific policy and insurance company.
The Claims Process
Once you've confirmed that your insurance should cover your slashed tires, you'll need to go through the claims process. This usually involves:
Contacting Your Insurance Provider: The sooner you get in touch with your insurance company, the better.
Submitting Evidence: This could include the police report, photos, and any other proof you have.
Inspection: An insurance adjuster may inspect the damage to confirm it falls under your coverage.
Approval and Payment: Once approved, you'll be guided through the process of getting your tires replaced and settling the payment.
Exceptions and Loopholes
While comprehensive coverage is designed to cover events like tire slashing, there are exceptions:
Wear and Tear: If the tires were already in poor condition, the insurance company might argue that they don't qualify for full replacement value.
Policy Exclusions: Some policies may have specific exclusions that could affect your coverage.
The Importance of Reading Your Policy
Your car insurance policy is a contract that spells out in detail what is and isn't covered. It's crucial to:
Understand Your Deductible: Know how much you'll need to pay out-of-pocket before insurance kicks in.
Know the Policy Limits: Be aware of any caps on how much the insurance company will pay for tire replacement.
Types of Insurance Coverage
Car insurance is not a one-size-fits-all product; it comes in different types to cover various risks. Knowing the kind of insurance you have is crucial for understanding whether your slashed tires will be covered. Here are the primary types of car insurance:
Comprehensive Coverage: This is the most inclusive type of insurance. It covers damages to your vehicle that are not caused by a collision, such as vandalism, theft, or natural disasters.
Collision Coverage: This type covers damages to your vehicle when you're involved in a collision, whether it's with another vehicle or an object like a tree or a pole.
Liability Coverage: This is the most basic type of insurance and is mandatory in most states. It covers the costs if you're responsible for injuring someone or damaging their property but does not cover your own vehicle.
Which Type Covers Slashed Tires?
The type of insurance that is most likely to cover slashed tires is comprehensive coverage. Here's why:
Vandalism: Slashed tires typically fall under the category of vandalism, which is covered by comprehensive insurance.
Non-Collision Event: Since the damage is not due to a collision, comprehensive coverage is the appropriate type of insurance.
What About Collision and Liability Coverage?
Collision Coverage: This type of insurance won't cover slashed tires because the damage didn't occur from a collision.
Liability Coverage: Liability insurance only covers damages to other people's property or injuries. It won't cover any damages to your vehicle, including slashed tires.
Common Scenarios and Coverage
Let's address some common questions related to insurance coverage for slashed tires:
How Many Tires Are Covered?: Comprehensive coverage usually covers all four tires, but this can vary depending on your policy and the insurance company.
Partial Damage: If only two or three tires are slashed, comprehensive coverage should still apply, but you'll need to check the specifics of your policy.
The Role of the Insurance Company
Your insurance company plays a significant role in determining whether your slashed tires will be covered. They will:
Assess the Damage: An adjuster may inspect your vehicle to confirm the damage.
Review Your Policy: The company will check the details of your policy to see if the event is covered.
Process the Claim: If covered, they will guide you through the claim process, which may include choosing a repair shop and settling the payment.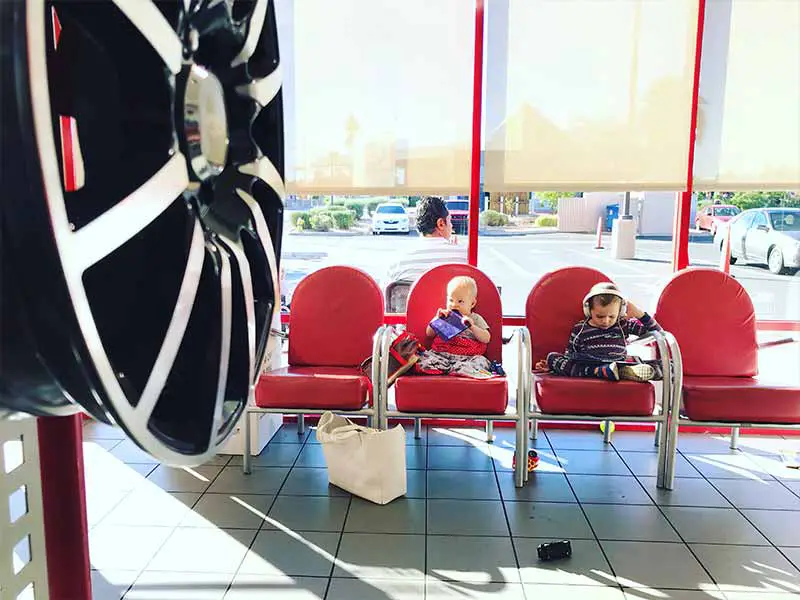 Deductibles and Other Costs
A deductible is the amount you're responsible for paying before your insurance coverage kicks in. For example, if your deductible is $500 and the cost to replace your slashed tires is $1,200, you'll pay $500, and the insurance will cover the remaining $700.
Do I Have to Pay a Deductible for Slashed Tires?
The requirement to pay a deductible depends on your specific insurance policy. Here's how it generally works:
Comprehensive Coverage: If you have comprehensive coverage, you'll likely have to pay a deductible for vandalism-related claims, including slashed tires.
Liability and Collision: These types of coverage usually do not apply to slashed tires, so a deductible would not be relevant in those cases.
How Deductibles Affect Your Claim
The deductible can significantly impact your out-of-pocket costs:
Higher Deductible, Lower Premium: A higher deductible usually means a lower monthly or annual premium, but you'll pay more out-of-pocket in the event of a claim.
Lower Deductible, Higher Premium: Conversely, a lower deductible means you'll pay less when you file a claim, but your insurance premiums will generally be higher.
Additional Costs to Consider
Beyond the deductible, there may be other costs involved:
Tire Installation: While your insurance might cover the cost of the new tires, installation fees may be your responsibility.
Towing Fees: If you had to have your vehicle towed, check if your insurance policy covers towing or if that's an additional out-of-pocket expense.
Time Off Work: If you had to miss work to deal with the incident, those lost wages are generally not covered by insurance.
Financial Tips for Handling Slashed Tires
Here are some financial tips to consider:
Emergency Fund: Having an emergency fund can help cover the deductible and any additional costs.
Shop Around: If you're responsible for any of the costs, it might be worth shopping around for the best prices on tire replacement.
Review Your Policy: Take this opportunity to review your insurance policy to understand what's covered and what's not, which can help you make informed decisions in the future.
Why Insurance Might Not Cover Slashed Tires
Insurance policies are complex documents filled with conditions, limitations, and exclusions. While comprehensive insurance is generally designed to cover events like tire slashing, there are scenarios where your claim might be denied.
Common Reasons for Denial
Here are some common reasons why an insurance provider might not cover your slashed tires:
Lack of Comprehensive Coverage: If you only have collision or liability coverage, your slashed tires won't be covered.
Failure to File a Police Report: Many insurance companies require a police report to process a vandalism claim.
Insufficient Proof: If you can't provide evidence that the tires were intentionally slashed, your claim might be denied.
Why Doesn't Insurance Cover a Slash on a Tire?
There are specific circumstances where a slash on a tire might not be covered:
Wear and Tear: If the tires were already worn out, the insurance company might consider the slashing as just another form of wear and tear.
Policy Exclusions: Some policies have exclusions for vandalism if the vehicle was in a particular location, like an unsecured parking lot.
The Importance of Documentation
To improve the chances of your claim being accepted, documentation is crucial:
Photos and Videos: Take clear photos and videos of the slashed tires and the surrounding area.
Witness Statements: If there are any witnesses, their statements could be valuable.
Security Footage: Check if there are any security cameras that may have captured the incident.
The Role of the Insurance Adjuster
An insurance adjuster plays a critical role in the claims process:
Inspection: The adjuster will inspect the damage to determine if it falls under your policy coverage.
Policy Review: They will review the terms of your policy to check for any limitations or exclusions that might apply.
Claim Approval or Denial: Based on their findings, the adjuster will either approve or deny your claim.
What to Do If Your Claim Is Denied
If your claim is denied, you have some options:
Appeal the Decision: You can formally appeal the denial, but you'll need strong evidence to support your case.
Legal Action: As a last resort, you could consider taking legal action, although this can be time-consuming and costly.
Resources
Below are some links you may find helpful when learning about tires
Final Thoughts
Understanding whether your insurance covers slashed tires is more than just a yes-or-no answer; it's about knowing the nuances of your insurance policy and the steps to take after the unfortunate event. Comprehensive insurance is your best bet for coverage, but even then, you'll need to consider deductibles, gather evidence, and possibly involve law enforcement.
Good luck and happy motoring.