There's nothing quite like the open road, your favorite tunes playing, and the feel of a smooth ride beneath you. But what happens when that smooth ride turns into a mysterious wobble? It's not just annoying—it can be a sign that your trusty ride needs some attention.
Car Wobbles When Driving

Car wobble when driving can be caused by various factors such as unbalanced or damaged tires, wheel misalignment, worn suspension parts, or brake issues.

Fixing it often involves addressing the root cause, which may require services like tire balancing, wheel alignment, replacing worn out parts, or sometimes, simple at-home fixes like adjusting tire pressure.
In this article, we'll dive into the common causes of car wobbles, how to identify a wobble, and the steps you can take to fix it. We'll also share some expert tips to help prevent future wobbles, ensuring that your ride stays smooth and safe.
Let's take a closer look.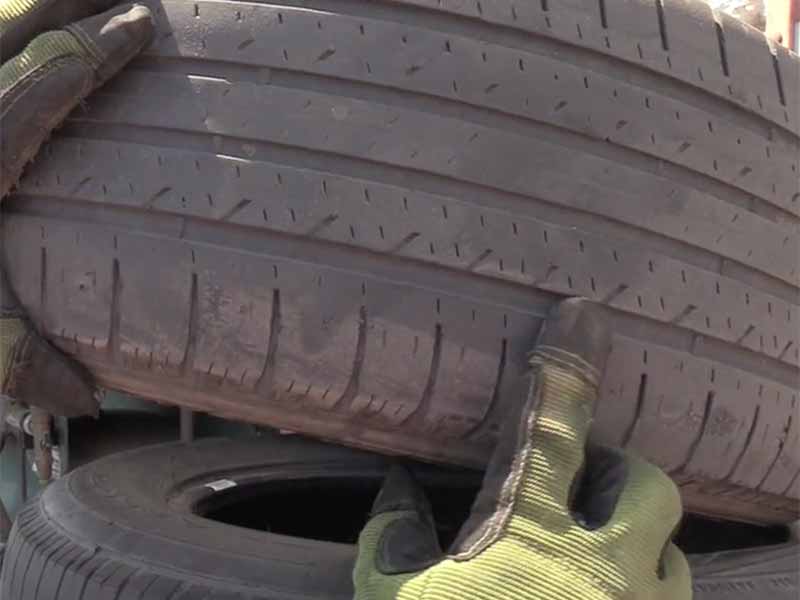 Common Causes of Car Wobble
When your car begins to wobble, it's like your ride is sending out an SOS. It's begging for help because something's not right. Let's break down the main culprits behind that wobbly, shaky feel you might be experiencing.
Uneven Tires
Tires, they're the only part of your car that touches the road, so naturally, they play a big role in a smooth ride. But what happens when they're out of whack?
Uneven Wear: Like a worn-out sneaker, a tire that's unevenly worn can make you lose your balance. The same thing happens with your car. It can make your car shake or even wobble.
Unbalanced Tires: Picture trying to spin two tops, one perfectly balanced, the other wobbly. The wobbly one won't spin as smoothly, right? Same thing happens with unbalanced tires. They can create a wobbly feeling, especially at certain speeds.
Separated Tires: Ever see a tire that looks like it has a growth? That could be a tire separation. It's when the tread and the steel belt part ways. And when that happens, hold on to your steering wheel because it can cause a severe wobble.
Bent and Bad Wheels
A car's wheel can be as delicate as an egg. Hit a bad pothole or curb, and you could end up with:
Bent Wheel: It's like trying to roll a potato instead of a ball. A bent wheel can cause your car to wobble because it can't roll smoothly down the road.
Bad Tire: Just like any bad apple, a bad tire can spoil your ride. Defects in the tire, or even a tire ready to blow, can cause your vehicle to wobble.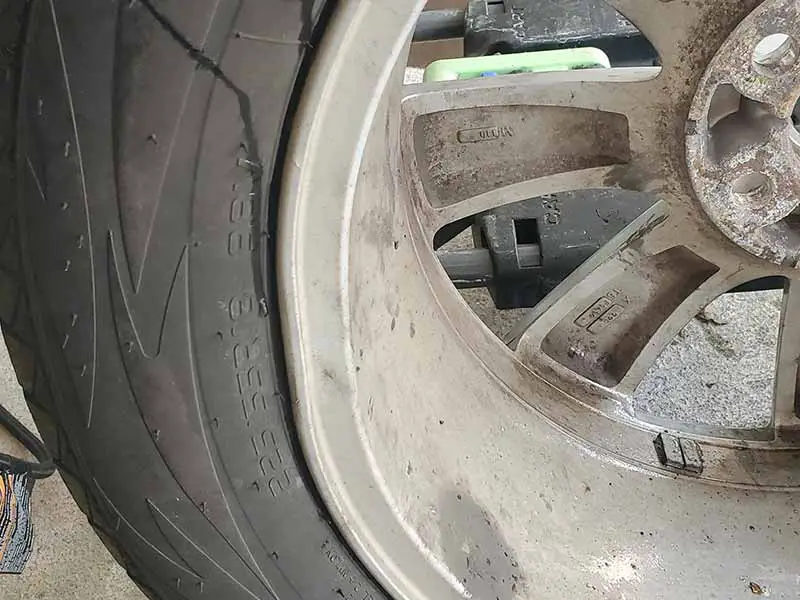 Brake Troubles
Just as important as going is stopping. Your brakes play a crucial role in keeping your ride smooth. Here's how they might cause a wobble:
Warped Brake Rotors: When these guys get bent out of shape (literally), they can cause a shaking or wobbling sensation when you hit the brakes.
Worn-Out Brake Pads: Like an eraser that's been rubbed down to the metal, brake pads can cause a wobble when they're worn thin.
Suspension and Steering Sneakiness
The system that holds your car up and the one that steers it, they too can create a wobble:
Worn Suspension Parts: These parts, like your shock absorbers and springs, help your car ride smoothly over bumps and dips. When they're worn out, they can't do their job, leading to a wobbly ride.
Loose Lug Nuts: You know those things that hold your wheels onto your car? If they're not tightened just right, they could cause your wheel to wobble.
Speed-Related Shakes
Sometimes, the wobble only happens at certain speeds. This could be because of:
Specific Speed Ranges: Every car is different, but sometimes, a wobble will only show up within a specific speed range. It might be when you're cruising slowly around town or zipping along the highway.
Acceleration Agitation: Sometimes, it's not about how fast you're going, but how quickly you're getting there. A wobble when accelerating can be a sign of several issues, from those unbalanced tires to worn suspension parts.
How to Identify the Wobble
Just like a detective solving a mystery, the first step to fixing your car's wobble is identifying where it's coming from and when it happens. Let's start piecing together the clues.
Front End vs. Rear End Wobble
In the world of car wobbles, location matters. Is the shake up front, or is it coming from the back?
Front End Wobble: This is usually noticeable in your steering wheel. It might feel like it's trying to wiggle right out of your hands, especially when you're driving at a certain speed. This could be a sign of issues with your front tires, brakes, or even the suspension system.
Back End Wobble: If your seat feels like it's shimmying and shaking, the wobble might be in the rear. This can mean issues with your back tires or even some parts of your car's suspension system.
Speed Matters
Your car might be smooth sailing at one speed, and a wobbly mess at another. Paying attention to when the wobble happens can help crack the case.
Wobble at Low Speeds: If your car starts wobbling just as you pull out of your driveway, it might be due to tires that are unbalanced or have separated tread. It could also mean there's an issue with a bent wheel or tire.
Wobble at High Speeds: Feeling the wobble when you're zooming down the highway? This could also be due to tire issues, like balancing or alignment, but it could also be a sign of something more serious, like problems with the suspension or steering.
Wobble When Accelerating: If your car shakes when you're stepping on the gas, it might be due to problems with the wheels, tires, or even parts of the engine. This is definitely a clue you don't want to ignore!
Tread Trouble
Inspecting your tires can give you a lot of clues. Tires have a tough job and the proof is in their tread. Here's what to look for:
Uneven Tread Wear: If one part of your tire is more worn out than another, it could be causing your wobble. This can happen from things like not rotating your tires regularly or having wheels that aren't properly aligned.
One Tread Block Sticking Out: This is a sign of a separated tire, and it can definitely cause a wobble. It's like having one tall shoe and one short one. You're bound to wobble when you walk!
Tread Pushing: If your tire tread is pushing in places it shouldn't, that's a sign of a bad tire that could blow out at any moment. If you see this, get your tire checked out ASAP.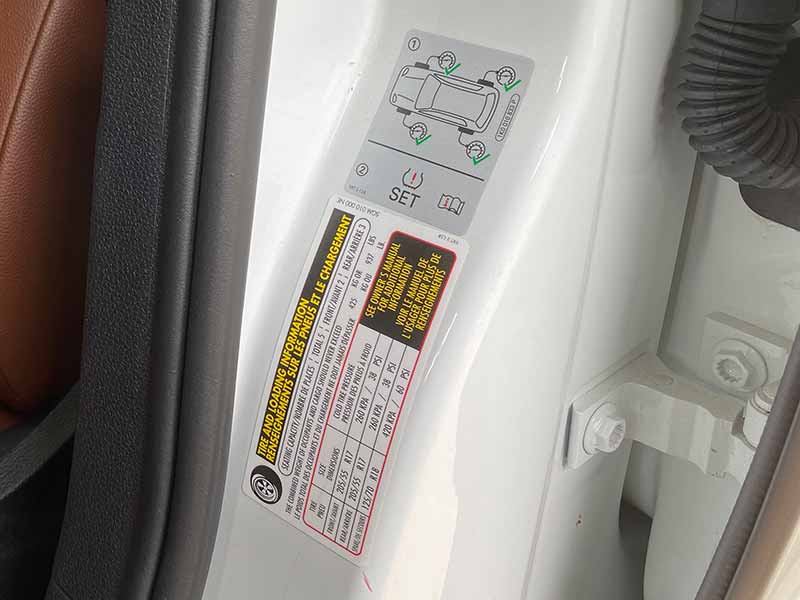 How to Fix a Wobbly Tire or Car Wobble
Got a wobble? Let's roll up our sleeves and get to work. Fixing a wobbly car can be a DIY project or a job for the pros, depending on the cause.
DIY Fixes
Sometimes, all your car needs is a little TLC from you. Here are some things you can do at home:
Check and Adjust Tire Pressure: Grab your trusty air hose and pressure gauge. Your tires might just need a little air. Refer to your car's manual or the sticker on the driver-side door jamb to find the right pressure.
Inspect and Replace Spark Plugs: If your car wobbles when accelerating, it might be due to worn spark plugs. Don't worry, changing them is a pretty straightforward job. Just remember to replace them one at a time so you don't mix up the wires.
Inspect and Replace Air Filter: A dirty air filter can cause your car to shake or even lose power when you accelerate. Luckily, this is an easy and cheap fix. Just pop the hood, find your air filter, and swap it out for a new one.
Professional Fixes
Sometimes, the wobble is a bit more serious and it's time to call in the pros. Here's when to visit your mechanic:
Get Wheels Realigned or a Four Wheel Alignment: If your car pulls to one side or your tires are wearing unevenly, you might need a wheel alignment. This is definitely a job for the pros.
Have a Tire Shop Check Wheels and Tires: From checking that your wheels spin true, to balancing your tires, a good tire shop has the tools and skills to get you rolling smoothly again.
Inspect and Replace Worn Suspension Parts: If your ride has been bumpier than usual, your suspension parts might be worn out. This could be anything from your shock absorbers to your springs. A pro can figure out what needs to be replaced.
Get Brake Pads or Rotors Replaced: If your car wobbles when you hit the brakes, you might need new brake pads or even new rotors. This is definitely not a job to put off, as it could be a serious safety issue.
Preventing Future Car Wobbles
We've identified the cause, fixed the wobble, but how do we make sure it doesn't come back? Good news! There are steps you can take to keep your ride smooth and wobble-free.
Regularly Check Your Tires
Keep an eye on those rubber companions of yours. They play a big role in keeping your ride smooth.
Check Tire Pressure Regularly: Just like you check your gas tank before a long trip, get in the habit of checking your tire pressure. Don't forget, tires can lose pressure when the weather changes, so check them when the seasons shift too.
Rotate Your Tires: Rotating your tires helps them wear more evenly. Check your car's manual for how often to do it, but generally, it's about every 5,000 to 7,500 miles.
Check for Uneven Wear: Look at your tires' tread every so often. If one side is wearing out faster than the other, it might be time for a wheel alignment.
Regular Vehicle Maintenance
Keeping your car in good shape is like going for a regular check-up. You can catch small problems before they become big ones.
Regular Oil Changes: This keeps your engine running smoothly, which can prevent wobbles. Plus, many shops will also do a quick check of your car's basic systems as part of the oil change.
Regular Wheel Alignment: Even if you don't see uneven tire wear, it's a good idea to get your wheels aligned regularly. This can prevent tire wear and keep your car running smoothly.
Check Your Brakes Regularly: Your brakes are one of the most important safety features on your car. Make sure to have them checked regularly and replaced when needed.
Know Your Car
Every car is a little different, and some might have inherent vehicle design issues that cause a wobble. If you've tried everything and your car still wobbles, it might be time to talk to a mechanic or dealership about your car's specific make and model.
Resources
Below are some links you may find helpful when learning about tires
Final Thoughts
Wobbling can occur from a range of issues – it could be as simple as adjusting the tire pressure or as complex as replacing worn-out suspension parts. Knowing the difference between a front-end and rear-end wobble, as well as when the wobble occurs, can be instrumental in identifying the issue.
But remember, prevention is always better than a cure. Regular tire checks, consistent vehicle maintenance, and knowing your car well can help prevent those annoying wobbles in the future. While some fixes are simple DIY tasks, never hesitate to call in the pros when things seem serious.
Good luck and happy motoring.