Did you know that a whopping 220 million flat tires occur in the United States every year? That's a lot of flats. But not all of these tire problems have an obvious puncture that has caused them to lose air pressure.
My Tire Went Flat For No Reason!

Tires can go flat for reasons other than punctures, such as valve stem issues, wheel corrosion, or a poorly seated tire bead.

Regular tire maintenance, including checking tire pressure and inspecting for damage, can help identify and prevent these less obvious causes of flat tires.
In this article, we'll uncover the common and hidden reasons for tire flats that might catch you off guard. But that's not all – we'll also share essential tips on how to prevent tire flats in the first place.
Let's take a closer look.
Common Reasons For Flat Tires
Before diving into the specific reasons, let's quickly understand that tire flats can happen to anyone at any time. It's essential to know the most common reasons so you can take steps to prevent them and ensure a safe driving experience. Now, let's explore some of the top reasons for tire flats.
Punctures From Sharp Objects
One of the main reasons tires go flat is because of punctures from sharp objects like nails, screws, or broken glass. These pesky items can be hiding on the road, just waiting to poke a hole in your tire. When your tire rolls over them, they can puncture the tire's rubber and cause air to leak out. Sometimes, these punctures are tiny, so it's hard to see them. But even small holes can lead to a flat tire over time.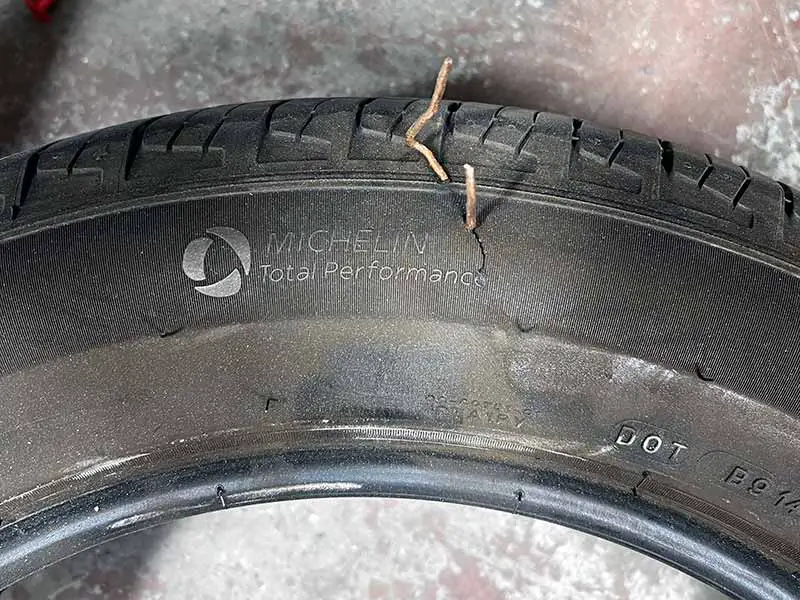 Valve Stem Leaks
The valve stem is that little tube sticking out of your tire's rim. It's what you use to put air in and let air out of your tire. But did you know that a damaged or leaky valve stem can also cause your tire to go flat? If the valve stem gets bent or cracked, air can escape from your tire, making it go flat. Make sure to check your valve stems regularly for damage, and replace them if needed.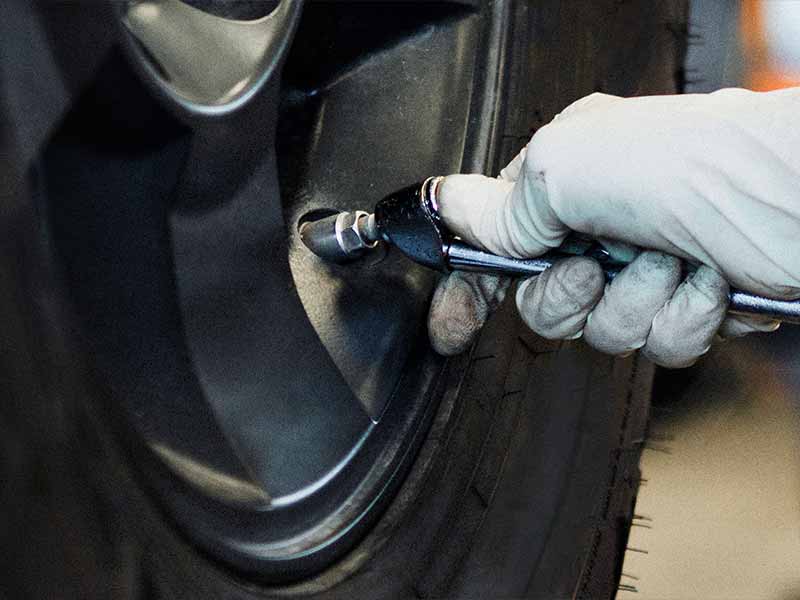 Road Hazards
Sometimes, the road itself can be the reason your tire goes flat. Potholes, curbs, and other rough road conditions can cause damage to your tire. Hitting a pothole at high speed, for example, can cause a sudden impact on your tire, leading to a blowout or a slow leak. To avoid these problems, always be aware of the road conditions and try to avoid hitting potholes or other hazards.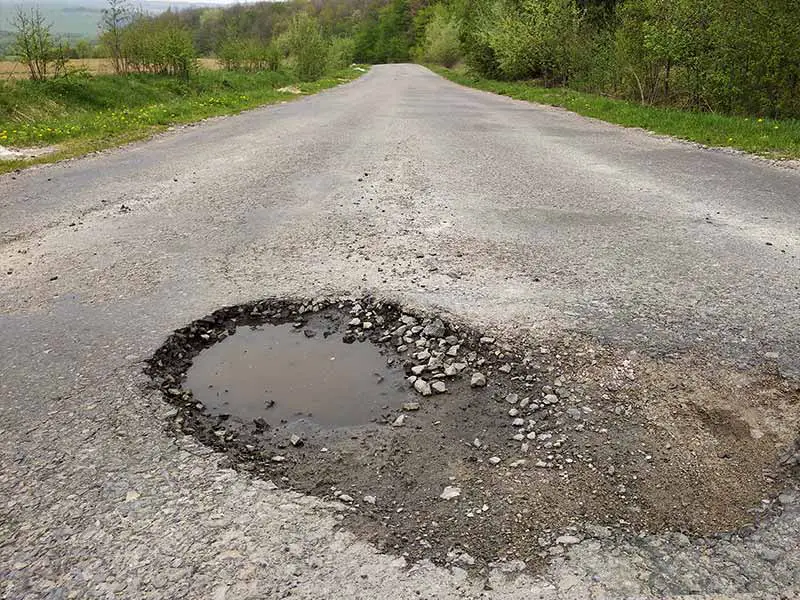 Improper Tire Maintenance
Believe it or not, the way you take care of your tires can play a big role in whether or not they go flat. Not maintaining proper tire pressure is a major cause of tire flats. If your tires are underinflated, they can't support the weight of your vehicle properly, which can lead to damage and even a blowout.
On the other hand, overinflated tires are more likely to get punctured by sharp objects on the road. So, make sure to check your tire pressure regularly and keep it within the recommended range. Also, don't forget to rotate your tires and have them balanced to help them wear evenly and last longer.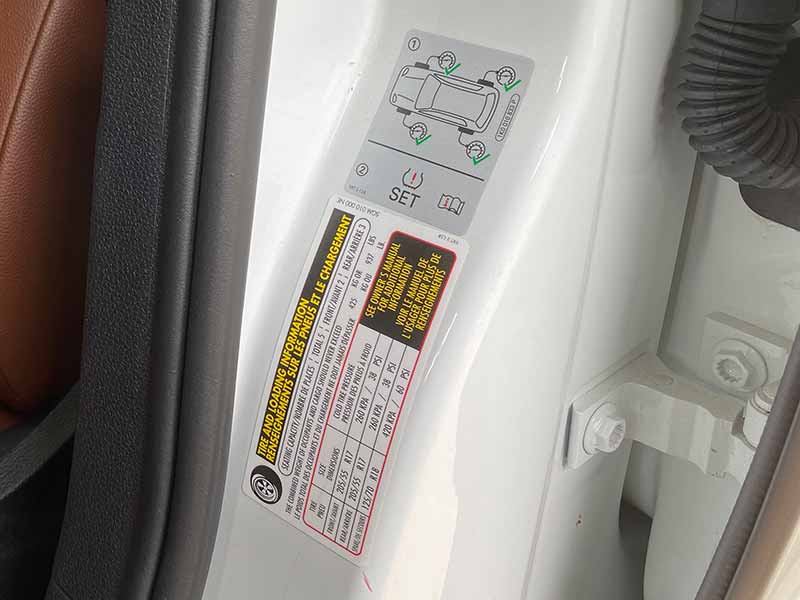 Hidden Causes Of Flat Tires
Sometimes, tire flats happen even when there's no obvious puncture or damage. These hidden causes can be just as troublesome, but knowing about them can help you prevent future flats and keep your tires in good shape. Let's explore some of these lesser-known reasons for tire flats.
Slow Leaks Due To Small Punctures
As mentioned earlier, punctures can be sneaky. Tiny punctures caused by small objects like a thin nail or a tiny piece of glass can create slow leaks that gradually let air out of your tire. These slow leaks might not be immediately noticeable, but over time, your tire will lose enough air to become flat. Regularly inspect your tires for any signs of small punctures, and get them repaired as soon as possible.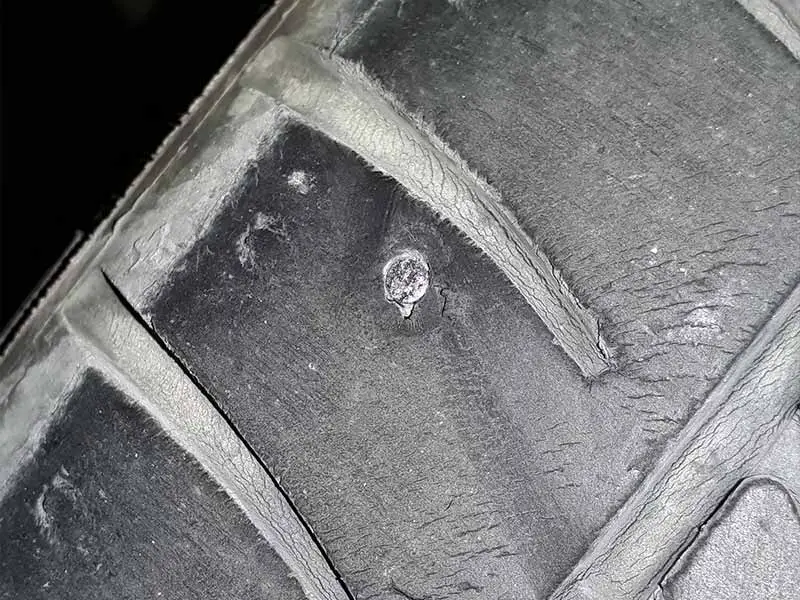 Damage From Overloading Your Car Or Truck
Your vehicle has a maximum weight it can safely carry, including passengers and cargo. If you exceed this weight limit, you're putting extra stress on your tires, which can lead to damage and flats. Overloading can cause the tire sidewalls to weaken and eventually fail, leading to a blowout. To avoid this, always be mindful of your vehicle's weight limit and avoid carrying too much cargo or too many passengers.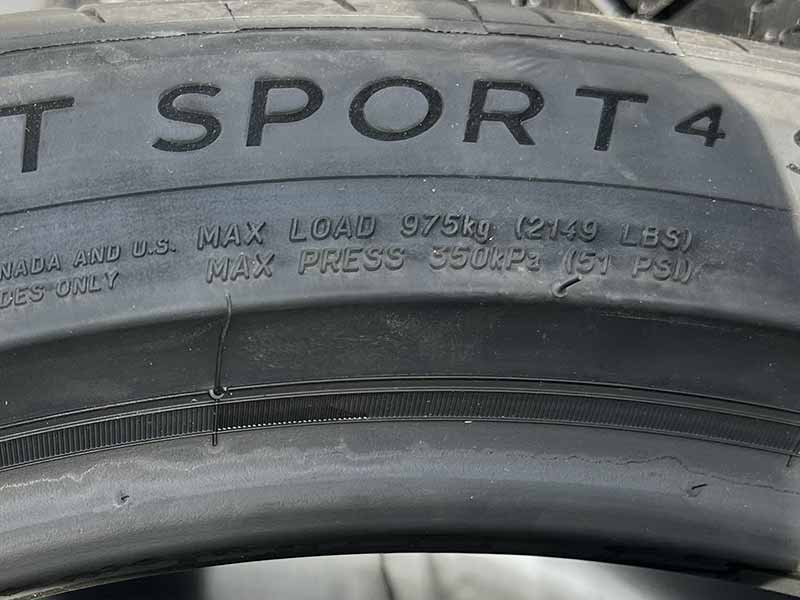 Bead Leaks From Damaged Rims
The bead is the part of the tire that sits against the rim, creating an airtight seal. If your rim gets damaged, say from hitting a curb or a pothole, it can cause the bead to lose its seal, allowing air to escape and causing your tire to go flat. Keep an eye on your rims and look for any signs of damage, like dents or bends. If you notice any issues, get your rims repaired or replaced to maintain a proper seal with the tire bead.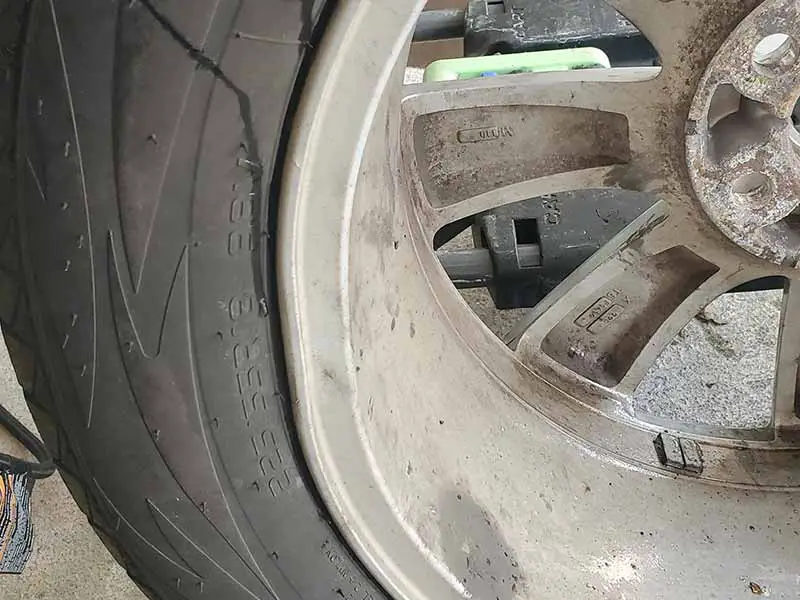 Manufacturing Defects In The Tire
Although it's rare, sometimes tires have manufacturing defects that can cause them to go flat. These defects might include weak spots in the tire's rubber or issues with the tire's internal structure. If you have a tire that keeps going flat despite having no visible damage or punctures, it's possible that a manufacturing defect is to blame. In this case, contact the tire manufacturer or the store where you bought the tire to discuss a possible replacement.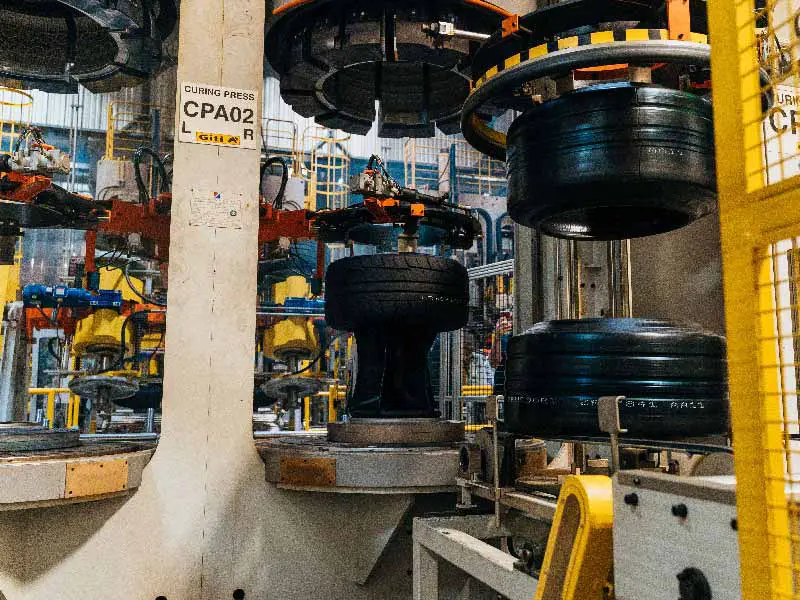 Temperature Changes Affecting Tire Pressure
Did you know that changes in temperature can affect your tire pressure? When it gets colder outside, the air inside your tires contracts, causing the pressure to drop. If the temperature drops enough, your tire pressure can decrease to the point where your tire goes flat. To prevent this, always check your tire pressure when the seasons change, and adjust it as needed to stay within the recommended range.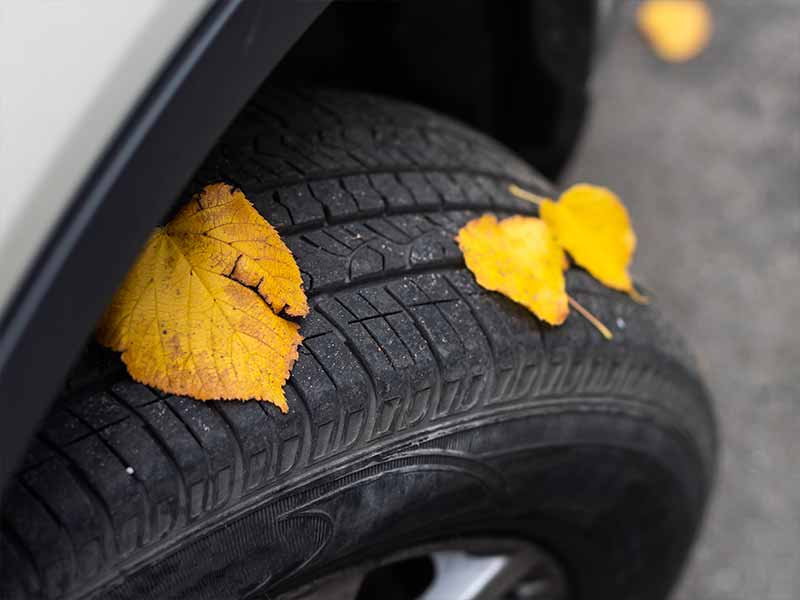 Wheel Corrosion Leading To Air Leakage
Corrosion on your wheels can cause tiny gaps to form between the tire bead and the rim. These gaps allow air to leak out, causing your tire to go flat over time. To prevent wheel corrosion, make sure to clean your wheels regularly, especially if you live in an area with harsh weather conditions or if your wheels are exposed to road salt during the winter.
Poorly Seated Tire On The Rim
If a tire isn't seated correctly on the rim, it can create small gaps that allow air to leak out. This issue can happen when the tire is installed improperly or if the tire and rim are not a good match. If you suspect that your tire might not be seated correctly, have a professional inspect and correct the problem to ensure a proper fit and prevent future flats.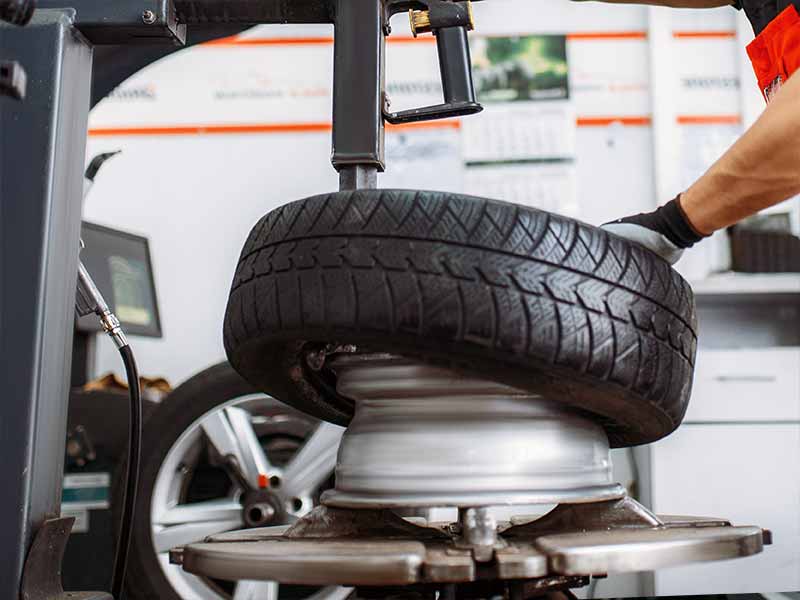 How To Prevent Flat Tires
Now that we've covered the common and hidden causes of tire flats, let's talk about how you can prevent them. By taking a few simple steps and staying proactive, you can reduce the chances of dealing with a flat tire and ensure a safer driving experience. Here are some tips to help you prevent tire flats.
Regular Tire Maintenance
Checking Tire Pressure: Make it a habit to check your tire pressure at least once a month or before long trips. Use a tire pressure gauge to ensure your tires are inflated to the recommended pressure, which can be found in your vehicle's owner's manual or on a sticker inside the driver's door. Remember that underinflated or overinflated tires are more prone to flats, so keeping your tires at the right pressure is crucial.
Inspecting Tires For Damage: Regularly inspect your tires for signs of damage, like cuts, cracks, or punctures. If you spot any issues, get them repaired or replace the tire if needed. Regular inspections can help you spot potential problems before they lead to a flat tire.
Checking Tread Depth: Don't forget to check the tread depth on your tires, as worn-out tires are more likely to go flat. You can use the penny test to check your tread: Place a penny in the tread with Lincoln's head facing down. If you can see the top of his head, it's time for new tires. Ensuring your tires have adequate tread can improve traction and reduce the risk of flats.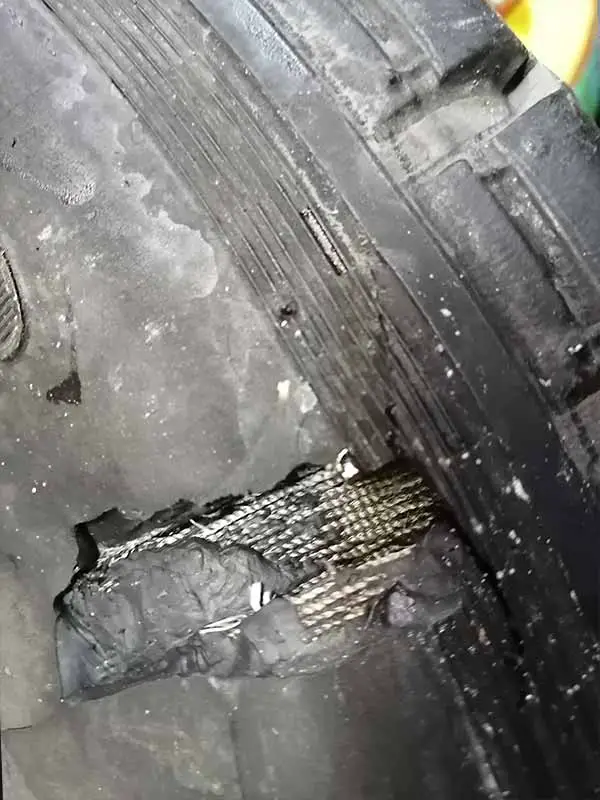 Avoiding Overloading The Vehicle
Always be mindful of your vehicle's weight capacity, which can be found in the owner's manual or on a sticker inside the driver's door. Overloading your vehicle puts extra stress on your tires, increasing the risk of damage and flats. Distribute the weight of passengers and cargo evenly, and avoid carrying too much weight to keep your tires in good shape.
Watching Out For Road Hazards
Stay alert when driving and keep an eye out for potential road hazards, like potholes, debris, or sharp objects. Avoiding these hazards can help you prevent punctures and other tire damage that can lead to flats. If you can't avoid a hazard, slow down and approach it carefully to minimize the impact on your tires.
Choosing High-Quality Tires
Investing in good-quality tires can make a big difference in preventing flats. High-quality tires are designed to be more resistant to punctures, wear more evenly, and handle rough road conditions better than cheaper options. When it's time to replace your tires, do your research and choose tires from reputable manufacturers that are well-suited for your vehicle and driving conditions.
Addressing Temperature Changes And Wheel Corrosion
Keep an eye on the weather, and adjust your tire pressure accordingly when temperatures change. Remember that colder temperatures can cause tire pressure to drop, so make sure to check and adjust your pressure during seasonal changes. To prevent wheel corrosion, clean your wheels regularly, especially if they're exposed to road salt or harsh weather. This will help maintain a proper seal between the tire bead and rim, preventing air leaks that can lead to flats.
Resources
Below are some links you may find helpful when learning about tires
Final Thoughts
Dealing with a flat tire is something most drivers will face at some point in their lives. But as we've discovered, there's more to it than just punctures from sharp objects. From temperature changes and wheel corrosion to poorly seated tires, many hidden factors can contribute to a tire going flat.
It's important to remember the key takeaway: regular maintenance and prevention are crucial. By staying vigilant, keeping an eye on road hazards, and choosing high-quality tires, you can minimize the risk of tire troubles and make your driving experience safer and more enjoyable.
Good luck and happy motoring.