Did you know that something as simple as checking your tire pressure can make your tires last longer, improve your gas mileage, and even keep you safer on the road?
We're not just blowing hot air – there's real science behind how tire pressure changes when you drive and how it impacts your vehicle's performance.
How Much Does Tire Pressure Increase When Driving?

The tire pressure increase when driving at a sustained speed, such as 60 mph, largely depends on factors like the type of tire, the weight of the vehicle, outside temperature, and the driving conditions.

However, on average, driving can increase tire pressure by about 2 to 4 PSI compared to when the tires are 'cold' or at rest.
In this article, we'll explore the fascinating world of tire pressure, diving into the differences between cold and hot tire pressure, how temperature affects your tires, the significance of small changes in tire pressure, and tips on how to monitor and adjust your tire pressure effectively.
Let's take a closer look.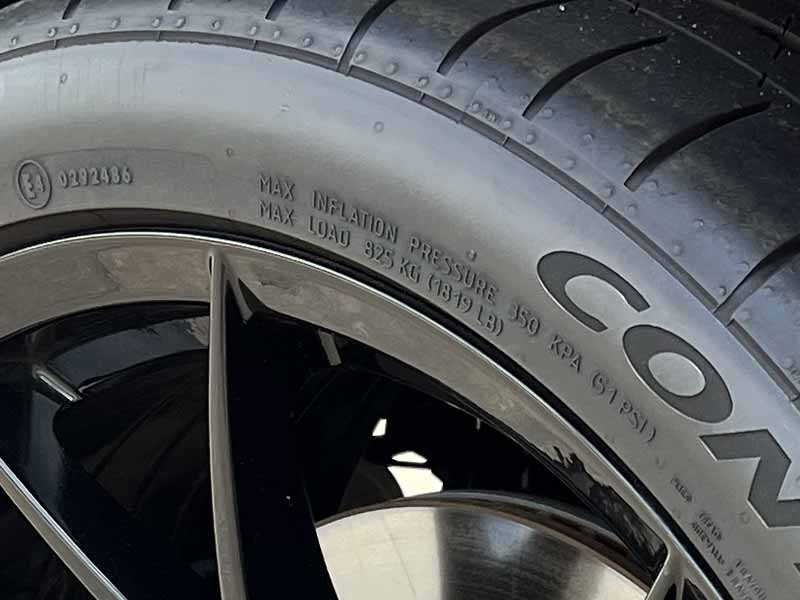 Cold Tire Pressure Vs Hot Tire Pressure
Have you ever noticed how a hot day can make a balloon expand or a cold day can make it contract? Well, the same principle applies to your tires. Let's take a closer look at this, shall we?
Defining Cold and Hot Tire Pressure
First things first, let's define what we mean by 'cold' and 'hot' tire pressure.
Cold Tire Pressure: This is the pressure in your tires when they have been at rest for a few hours and not exposed to direct sunlight or extreme temperatures. Basically, it's the pressure before you've started driving around for the day.
Hot Tire Pressure: This is the pressure in your tires after you've been driving for a while. As your tires roll along the road, they generate heat, which causes the air inside them to expand and the pressure to increase.
Tire Pressure and Driving: What's the Connection?
When you hit the road, the friction between your tires and the asphalt generates heat. This causes the air inside your tires to heat up and expand, which results in increased tire pressure. So, if you check your tire pressure after a long drive, it's going to be higher than it was when you started.
Now, how much does tire pressure increase when driving? It's generally estimated that for every 10 degrees Fahrenheit change in air temperature, tire pressure will change about 1 PSI (pound per square inch). However, this can vary based on the type of tire and vehicle.
Here's an example table to give you an idea:
| Cold Tire Pressure (PSI) | Estimated Hot Tire Pressure After Driving (PSI) |
| --- | --- |
| 32 | 35 |
| 34 | 37 |
| 36 | 39 |
| 38 | 41 |
Remember, these numbers are just estimates. The actual pressure increase can depend on a lot of factors like how fast you're driving, how long you've been driving, the type of road, and even the weather.
Tire Pressure In Summer Vs Winter
Just like how we react differently to hot and cold weather, our tires do too. When the temperatures rise or fall, your tire's air pressure can change.
The Science Behind Tire Pressure and Temperature
Let's get a little science-y here. The pressure inside your tire is related to the temperature of the air inside it. This is due to a principle in physics known as the Ideal Gas Law, which tells us that when the temperature increases, the pressure also increases and vice versa.
Basically, hot weather can make pressure go up, while cold weather can make it go down. So, if you live somewhere where there are significant temperature changes between seasons, you'll likely need to adjust your tires a few times a year.
The Effects of Summer and Winter on Tire Pressure
In the summer, the air inside your tires can get hotter due to higher outside temperatures and hot road surfaces. This can cause the air to expand and increase the pressure in your tires.
In contrast, in the winter, the air inside your tires can get colder, causing it to contract and decrease your tire pressure. So, you might find yourself needing to add some air to your tires during the colder months.
Here's a simplified example table to illustrate the changes:
| Temperature (°F) | Estimated Tire Pressure (PSI) |
| --- | --- |
| 32 | 30 |
| 50 | 32 |
| 70 | 34 |
| 90 | 36 |
Remember, this table is only an approximation. Actual pressure can depend on other factors like the type of tire, vehicle weight, and driving conditions.
Adapting to the Seasons
Since air pressure can fluctuate with the seasons, it's a good habit to check your tires regularly, especially when the seasons change. This will help ensure your tires are always at the right pressure for safe and efficient driving.
The Impact of Small Changes in Pressure
What happens if the pressure in your tires changes by just a little bit? Does a change of 2 PSI make a difference? The short answer is: yes, it can. Let's dig a little deeper.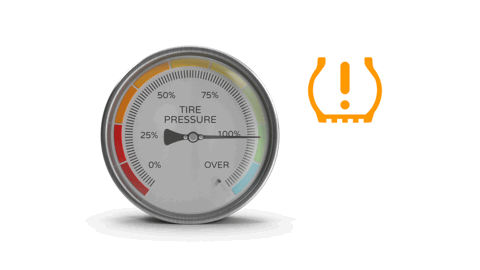 The Power of 2 PSI
Even small changes can make a noticeable difference. A 2 PSI change may not seem like much, but it can impact your vehicle's handling, tire lifespan, and fuel efficiency.
Handling: If your tires are underinflated by just 2 PSI, your vehicle might not respond as quickly or accurately when you steer. This can affect your safety, especially when you're driving at high speeds or need to avoid obstacles on the road.
Tire Lifespan: An underinflated or overinflated tire can wear unevenly and age prematurely. Maintaining the correct tire pressure can help extend the lifespan of your tires.
Fuel Efficiency: Underinflated tires can increase rolling resistance, which means your vehicle needs to use more fuel to move. So, a 2 PSI drop in tire pressure can lead to higher fuel consumption.
Every PSI Matters
Now, I'm not saying that you need to freak out if your pressures drop by 1 PSI. However, it's a good idea to check your tire pressure regularly and adjust as needed. Keeping your tires at the correct pressure can keep you safer on the road and save you money in the long run.
Remember, tire pressure is not a "set it and forget it" kind of thing. It's an ongoing maintenance task that's just as important as changing your oil or getting your brakes checked.
Keeping A Portable Air Compressor In Your Car Or Truck Is Strongly Recommended
Tire Pressure Adjustment and Monitoring
Checking your tire pressure is a simple task that you can do at home. Here's how:
Get a Tire Pressure Gauge: This handy tool is a must-have for any car owner. It's inexpensive, easy to use, and available at any auto parts store.
Check Tire Pressure: Unscrew the cap from the valve stem on your tire, attach the pressure gauge, and take a reading.
Compare to the Recommended Pressure: Remember, you can find the recommended tire pressure for your vehicle in the owner's manual or on a sticker in the car.
Adjust if Necessary: If the pressure is too low, add some air using a pump. If it's too high, let some air out until you reach the right pressure.
Remember to check all your tires, including the spare!
Tire Pressure Vs Temperature Calculator
You've probably noticed by now that there's a relationship between tire pressure and temperature. Our calculator can help you estimate how your tire pressure might change with different temperatures.
Just remember, these calculators provide estimates and the actual pressure in your tires can vary based on other factors. It's always a good idea to manually check your tire pressure.
What Should My Tire Pressure Be?
The ideal pressure for your tires varies depending on your vehicle. You can usually find the recommended tire pressure for your vehicle in the owner's manual, or on a sticker that's often placed on the driver's side door jamb, glove compartment door, or fuel door. It's generally around 30 to 35 PSI for most passenger cars, but trucks might need a higher pressure because they're heavier and might carry heavy loads.
Remember, the recommended tire pressure is given for cold tires. This is because as you drive, your tires heat up and the pressure increases, so it's best to check your tires when your tires are cold, like first thing in the morning or after your vehicle has been parked for a few hours.
Checking your tire pressure is pretty easy – all you need is a tire pressure gauge, which you can pick up at any auto parts store. Just remove the cap from the valve stem on your tire, press the gauge onto the valve stem, and read the pressure. If it's too low, you can add air with a pump until it's at the right level. If it's too high, you can release some air until it's just right.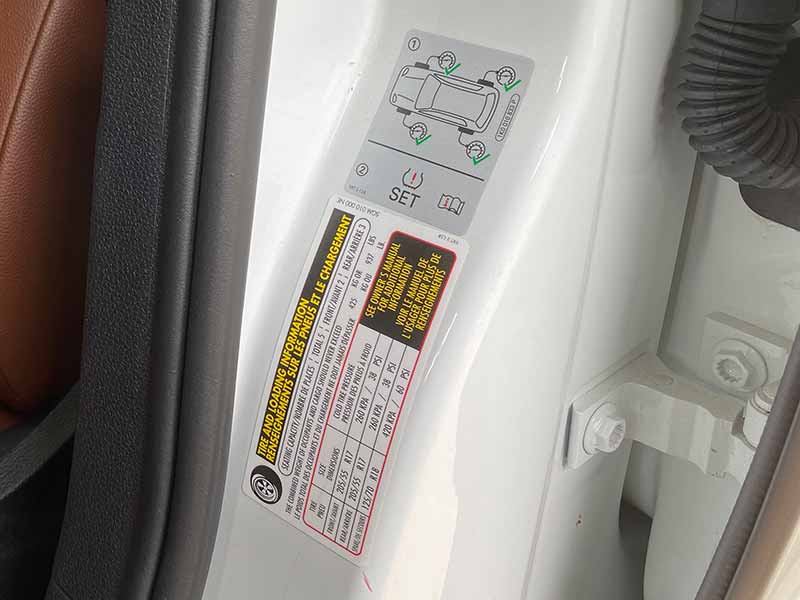 Resources
Below are some links you may find helpful when learning about tires
Final Thoughts
The key takeaway from our deep dive into tire pressure is this: regular monitoring and adjustment of your tire pressure are essential for maximizing your vehicle's performance and your safety on the road.
Changes in temperature, both from the weather and the heat generated by driving, can significantly impact your tire pressure. Knowing this allows us to take proactive steps to keep our tires at their optimal pressure.
Good luck and happy motoring.