Ever felt your steering wheel or entire car shake right after getting a new set of tires? You're not alone. Many face this unsettling issue, and it's more common than you might think.
Car Shaking After New Tires

Car shaking after new tire installation can result from unbalanced tires, wheel misalignment, defective tires, or loose lug nuts. Addressing these factors can help ensure a smoother drive.
In this article, we'll unpack the mysteries of tire-related shakes, dive deep into the reasons behind them, and guide you through steps to ensure your vehicle runs as smoothly as you imagined with those new tires.
Let's take a closer look.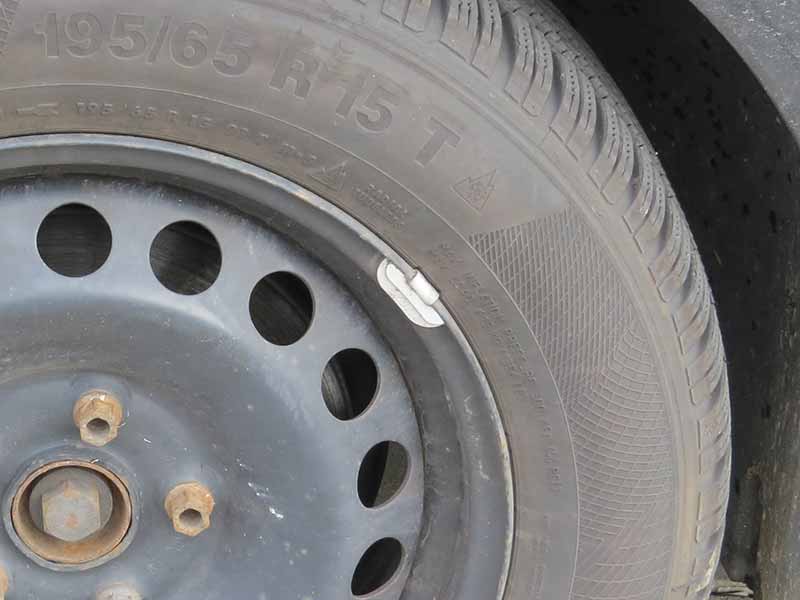 Common Reasons for Car Shaking After New Tire Installation
When you've just had new tires installed, expecting a smooth ride is natural. However, sometimes, unsettling vibrations can arise. Here's an exploration of the usual suspects behind this phenomenon.
1. Unbalanced Tires
Description: Each tire and wheel assembly should have an even weight distribution. Any imbalance can lead to vibrations.
Solution: Have the tire balance checked and adjusted at a reputable tire shop.
2. Wheel Misalignment
Description: Proper alignment ensures the car's wheels are set to car manufacturer specifications. Misalignment can cause uneven tire wear and vibrations.
Solution: Schedule a service to have your wheels aligned.
3. Defective Tire
Description: A tire defect during manufacturing, though rare, can cause a tire to be out of round or have tread irregularities.
Solution: Inspect tires for defects and have any defective tire replaced.
4. Loose Lug Nuts
Description: Lug nuts secure the wheel to the vehicle. If they're not tightened correctly, it can cause the wheel to wobble.
Solution: Ensure all lug nuts are properly torqued.
5. Wheel Weights Missing
Description: Wheel weights counteract tire imbalances. If they fall off or are misplaced, it can lead to shaking.
Solution: Check and adjust wheel weights during tire balancing.
6. Issues with the Brake System
Description: Although primarily a tire-focused issue, problems with rotors or brake pads can sometimes manifest as vibrations, especially after tire service.
Solution: Consider a brake system inspection to rule out potential problems.
Understanding the root of the shaking is the first step to address it. Always consult with a reputable tire shop or mechanic when in doubt, ensuring safety and performance with your new set of tires.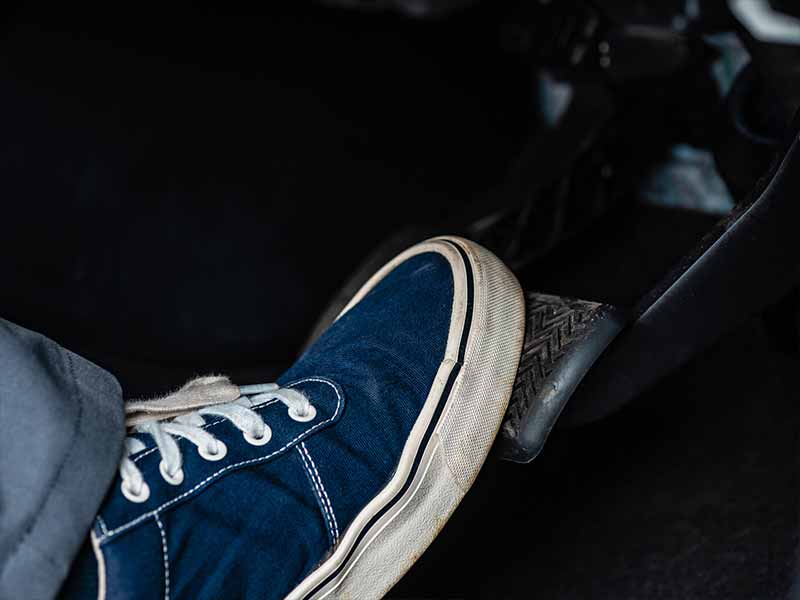 Understanding Shakes and Vibrations at Different Speeds
When your car starts shaking, it's signaling an issue that needs your attention. One way to pinpoint the problem is by noting the speed at which the vibrations occur. Let's break it down.
Low-Speed Vibrations
Symptom: Your car has a noticeable wobble or shake when driving slowly, especially in areas like neighborhoods or city streets.
Possible Causes:

The tires might be out of balance.
There could be visible damage to the tire, such as a bulge or a puncture.
Sometimes, the braking system might be the culprit.

Solutions: It's a good idea to have the tire balance checked, inspect each tire for any obvious issues, and if necessary, get a brake system check.
High-Speed Vibrations
Symptom: The car starts shaking more prominently when you're at high speeds, such as highway speeds.
Possible Causes:

The wheels might be misaligned.
Tires might not be balanced properly for higher speeds.
A tire might have an issue that makes it not roll as smoothly as it should.

Solutions: Consider getting a wheel alignment, ensure the tires are balanced for higher speeds, and inspect each tire for any deformities.
Vibrations that Vary with Speed
Symptom: The shake is inconsistent—it might appear at one speed, disappear, and then return at a different speed.
Possible Causes:

There could be an internal issue with a tire.
Wheel weights, which help keep tires balanced, might be missing or out of place.
There might be an issue with parts of the car connected to the wheels.

Solutions: This might be a time for a more in-depth check with a car specialist. They can help identify and fix these more complex issues.
Understanding the speed at which your car vibrates can be a useful tool in diagnosing the root cause. With the right insights, you can address the problem and get back to a smooth driving experience.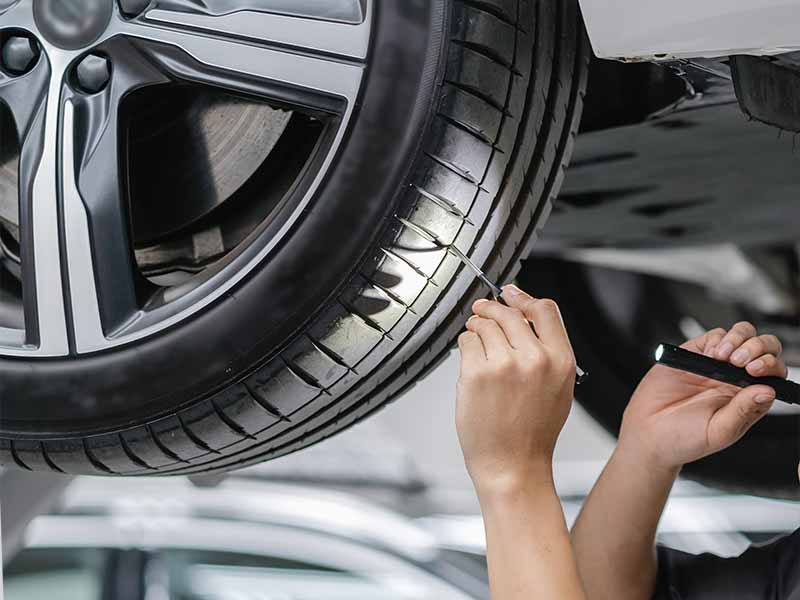 What to Do if Your Car Shakes After Getting New Tires
If your car shakes after you put on new tires, don't worry. Here are some steps to help you figure out what's going on and how to fix it.
Step 1: Check the Basics
What to do: Make sure all the nuts on the tires are tight.
Why: Loose nuts can make the tire wobbly and cause the car to shake.
Step 2: Recheck Balancing
What to do: Go to the tire shop and ask them to check the tire balance again.
Why: Sometimes, even new tires aren't balanced just right and need a small adjustment.
Step 3: Look for Defective Tires
What to do: Carefully look at each tire. Does one look or feel different? It might not be round or might have a bump.
Why: A bad tire can make the car shake. If you find one, the shop might replace it for free.
Step 4: Check Alignment
What to do: Ask the tire shop to make sure all the tires are lined up straight.
Why: Tires that aren't lined up can pull the car in different directions and cause shaking.
Step 5: Ask for Expert Help
What to do: If you've tried everything and the car still shakes, it might be time to see a car expert.
Why: They have more tools and knowledge to find out what's wrong and fix it.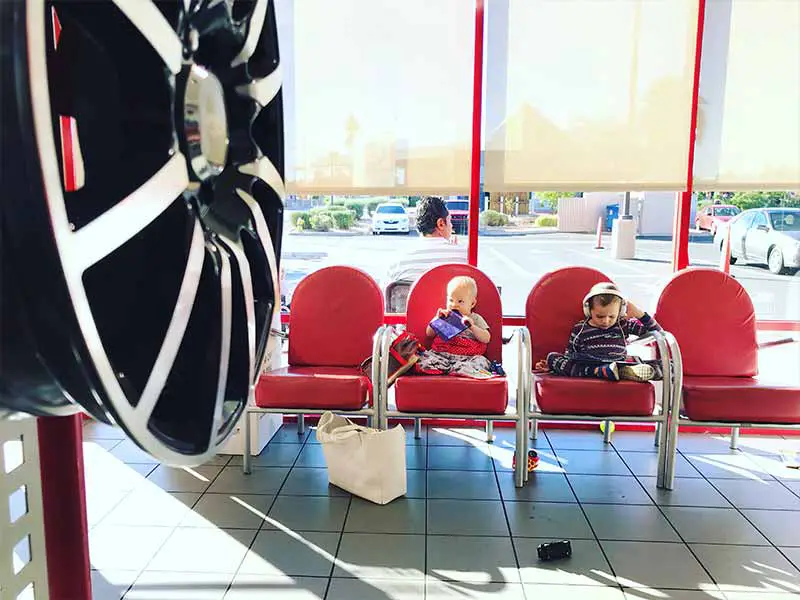 Choosing the Right Tire Shop
Picking where to buy and fit your new tires is important. A good tire shop can help avoid problems like car shaking. Here's how to find the best place.
Look for Good Reviews
What to do: Before going to a shop, search online for reviews from other customers.
Why: This can tell you if people had good or bad experiences there.
Ask Friends or Family
What to do: Talk to people you trust about where they get their tires.
Why: They might know of a place that does a great job.
Avoid Very Cheap Offers
What to do: If a deal seems too good to be true, be careful.
Why: Super cheap tires might not be of good quality and could cause problems later.
Check Their Services
What to do: Ask the shop what they check when they put on new tires. They should balance and align them, too.
Why: This makes sure the tires fit right and work well.
Ask About Warranties
What to do: Find out if the shop offers a promise or warranty on their tires.
Why: This means if something goes wrong, they might fix it for free or at a low cost.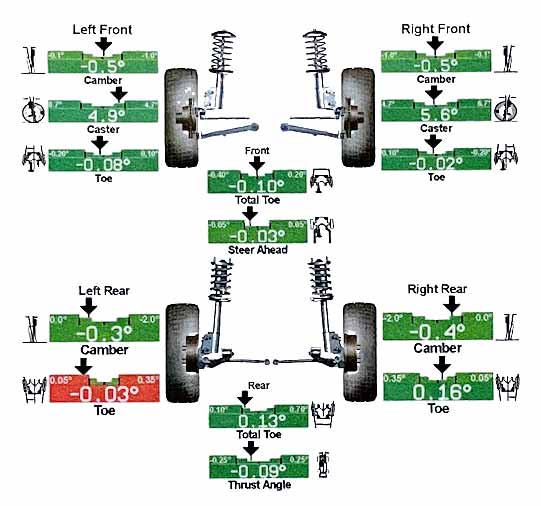 Maintaining Your Tires for Optimal Longevity
Now that your new tire shaking issue has been resolved, consistent maintenance is crucial to extend the lifespan of your tires and prevent recurring issues. Here's a straightforward guide to ensure the best care for your tires:
1. Regular Inspection
Description: Tires can be affected by road hazards and daily wear.
Action: Periodically visually inspect for cuts, punctures, bulges, or any abnormal wear patterns.
2. Tire Pressure Checks
Description: Proper inflation is paramount for tire lifespan and vehicle performance.
Action: Monthly, check and adjust tire pressure to the manufacturer's specifications. Utilize a reliable tire pressure gauge for accuracy.
3. Balancing and Alignment
Description: Over time, tires can become unbalanced or misaligned.
Action: Every 6,000 miles (or as recommended), ensure tires are balanced and the vehicle is aligned. This optimizes tire wear and vehicle handling.
4. Rotate Tires Regularly
Description: Tires wear differently based on their position on the vehicle.
Action: Rotate tires every 5,000 to 8,000 miles to ensure even wear, thereby extending tire life.
5. Avoid Overloading
Description: Excess weight can strain your tires.
Action: Ensure your vehicle's load stays within its capacity. Check the owner's manual or the door jamb for maximum load ratings.
6. Drive Prudently
Description: Aggressive driving habits can degrade tires rapidly.
Action: Avoid rapid acceleration, hard braking, and sharp turns to extend the life of your tires.
By adhering to these practices, you can maximize the performance and longevity of your new tires, ensuring a safe and efficient driving experience.
Resources
Below are some links you may find helpful when learning about tires
Final Thoughts
Driving with a fresh set of tires should be a smooth experience. However, if you notice your car shaking, it's essential to understand that several factors can be at play. 
Whether it's unbalanced tires, a misaligned wheel, a manufacturing defect in the tire, or even just loose lug nuts – identifying and addressing the issue is crucial. A good tire shop can be your best ally, ensuring proper tire installation and offering expert guidance. In the end, it's all about ensuring safety and getting the most out of your new tires.
Good luck and happy motoring.