You've just splurged on a new set of tires, ensuring a smoother and safer drive. But did you know there's another crucial step that many often overlook, one that can significantly extend your tire's life and boost your vehicle's performance? A tire alignment service.
How Soon Should I Get An Alignment After New Tires?

It's recommended to get an alignment at the same time as purchasing new tires or as soon as possible to ensure optimal tire wear and vehicle handling. Delaying this can lead to uneven tire wear, reduced fuel efficiency, and compromised safety.
In this article, we'll delve deep into the world of wheel alignment, exploring its significance, the signs indicating you might need one, common myths, potential risks of neglecting it, and the benefits of timely alignment after installing new tires.
Let's take a closer look.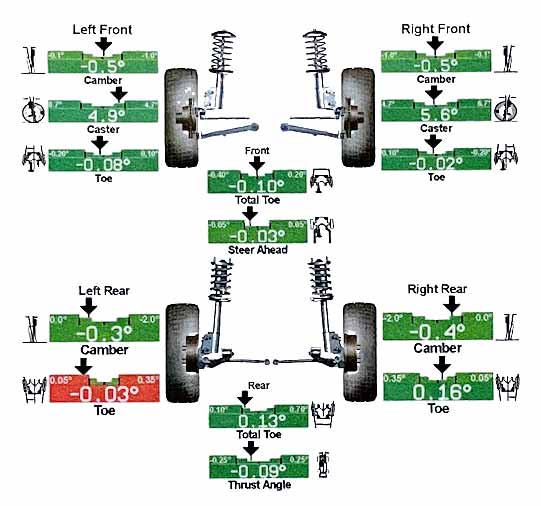 What is Wheel Alignment?
Wheel alignment, sometimes referred to simply as "alignment," is an essential part of vehicle maintenance that ensures the tires of a car or truck are set to the manufacturer's specifications. It involves adjusting various components of the vehicle's suspension system to achieve the proper orientation of the wheels.
Why is Alignment Important?
Safety: Proper alignment ensures that the vehicle handles correctly, offering a safer and smoother ride.
Tire Life: It helps maximize the life of the tires by ensuring they wear evenly.
Fuel Efficiency: A misaligned vehicle can have increased rolling resistance, causing the engine to work harder and consume more fuel.
Components Involved in Wheel Alignment
The main components adjusted during an alignment procedure include:
Toe: This refers to the angle at which the front and rear wheels point inward or outward when viewed from above. Incorrect toe can lead to rapid tire wear.
Camber: When you view a tire from the front of the vehicle, camber represents the tilt of the tire either inwards or outwards. Improper camber can lead to wear on one side of the tire.
Caster: This is the angle of the steering axis when viewed from the side of the vehicle. It affects the stability of the steering.
Signs You Might Need an Alignment
Uneven tire wear: If you notice your tires are wearing out faster on one side.
Steering issues: If the steering wheel is not centered or if the vehicle pulls to one side.
Vibration: Excessive vibration in the steering wheel while driving can indicate misalignment.
The Relationship Between New Tires and Alignment
When you replace your vehicle's tires, whether it's a single tire or a full set, it's a perfect opportunity to ensure that your vehicle is driving straight and true. Here's an exploration of why new tires and alignment are intertwined concepts.
Why Align with New Tires?
Optimal Performance: New tires are an investment. Getting an alignment ensures they perform at their best by:

Minimizing wear and tear.
Ensuring consistent contact with the road.
Improving grip and handling.

Longevity: Aligning your wheels when you get new tires can extend the life of those tires. Misaligned tires can wear out prematurely, reducing the lifespan of the tire.
Safety: Properly aligned tires can lead to better handling, especially in emergency situations. It ensures predictable responses when turning, braking, or accelerating.
Driving on New Tires Without Alignment
Risks: If your vehicle's alignment was off with your old tires, it will still be off with the new ones. This can lead to:

Rapid and uneven tire wear.
Reduced fuel efficiency.
Potential safety concerns due to decreased handling capabilities.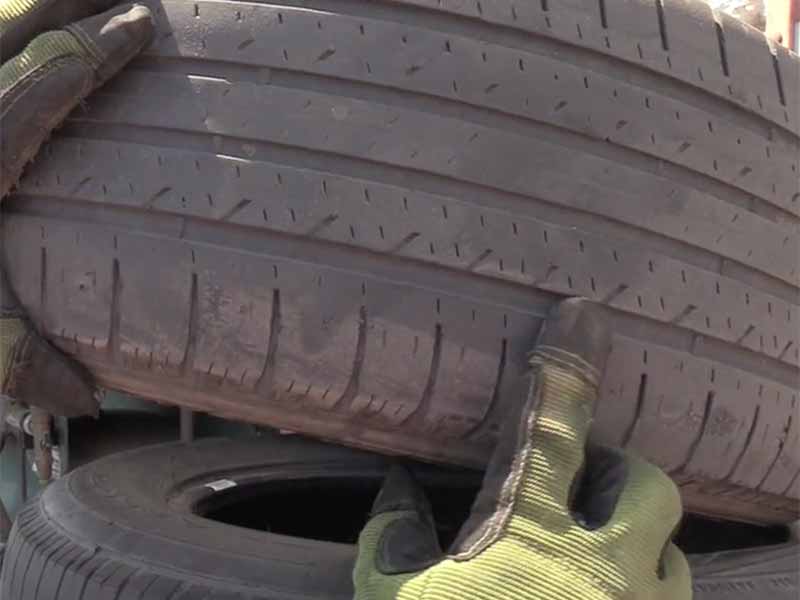 Signs You Might Need an Alignment
Understanding when to get a wheel alignment can save you from potential vehicle handling issues, unnecessary tire wear, and additional costs. Below are the primary signs that your vehicle might be due for an alignment check.
Uneven Tire Wear
Outer vs. Inner Wear:

If the inside or outside of your tire wears out faster than the other side, it might be a camber alignment issue.

Center Wear:

If the center of your tires is wearing out faster than the edges, it could be due to over-inflation. While not strictly an alignment issue, tire pressures play a role in overall tire health.

Diagonal Wear Patterns:

Diagonal scuffing patterns across the tire might be due to a combination of alignment issues and rotation schedules.
Steering Issues
Off-Center Steering Wheel:

If the steering wheel is off-center when driving straight, it's a clear indication of an alignment problem.

Vehicle Pulling:

If your vehicle drifts or pulls to one side when you're driving on a straight, level road, it suggests misalignment.

Steering Wheel Vibration:

While this can be caused by other factors like wheel balance, a vibrating steering wheel can also hint at alignment concerns.
Other Indicators
Recent Impact:

If you've hit a pothole, curb, or had a minor accident recently, it's wise to check the alignment, as such incidents can throw off the vehicle's alignment.

Visible Suspension Issues:

Any visible sagging or components looking "off" can indicate suspension problems that might affect alignment.

Vehicle Handling:

If the vehicle doesn't feel as stable, especially around curves, or if the handling feels loose, alignment might be a contributing factor.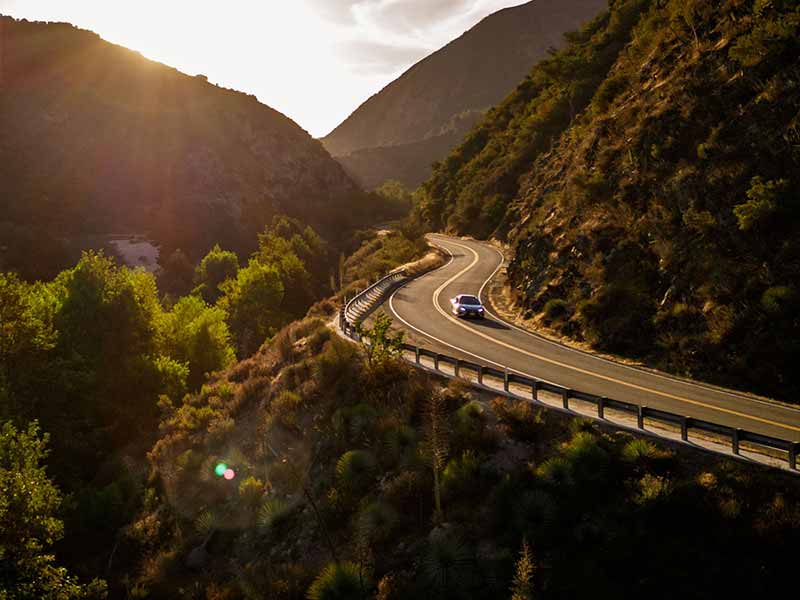 Benefits of Timely Alignment After Getting New Tires
Ensuring that your vehicle is correctly aligned after installing new tires offers a myriad of benefits. Here's an in-depth look at why timely alignment checks and adjustments are indispensable.
Maximized Lifespan of Tires
Even Wear:

Proper alignment ensures that the tires wear evenly across the tread. This prevents premature wear on any particular section of the tire and prolongs its overall life.

Economic Savings:

By ensuring even wear, you can delay the need for another set of tires, saving you money in the long run.
Enhanced Vehicle Performance
Improved Fuel Efficiency:

A vehicle with proper wheel alignment experiences less rolling resistance. This means the engine doesn't have to work as hard, leading to better fuel consumption rates.

Smooth Ride:

Proper alignment offers a smoother ride, enhancing comfort for both the driver and passengers.

Optimal Handling:

Vehicles with the correct alignment respond better to steering inputs. This results in a car or truck that is more agile, stable, and easier to control.
Safety Enhancements
Predictable Vehicle Response:

When tires are aligned correctly, they respond uniformly to steering, braking, and acceleration. This predictability can be crucial, especially in emergency situations.

Decreased Tire Blowout Risk:

Uneven wear due to misalignment can lead to weak spots on the tire. Correct alignment reduces the risk of blowouts from these vulnerabilities.

Improved Road Grip:

Tires that are aligned correctly have an optimal contact patch with the road, ensuring better grip, especially in adverse conditions like rain or snow.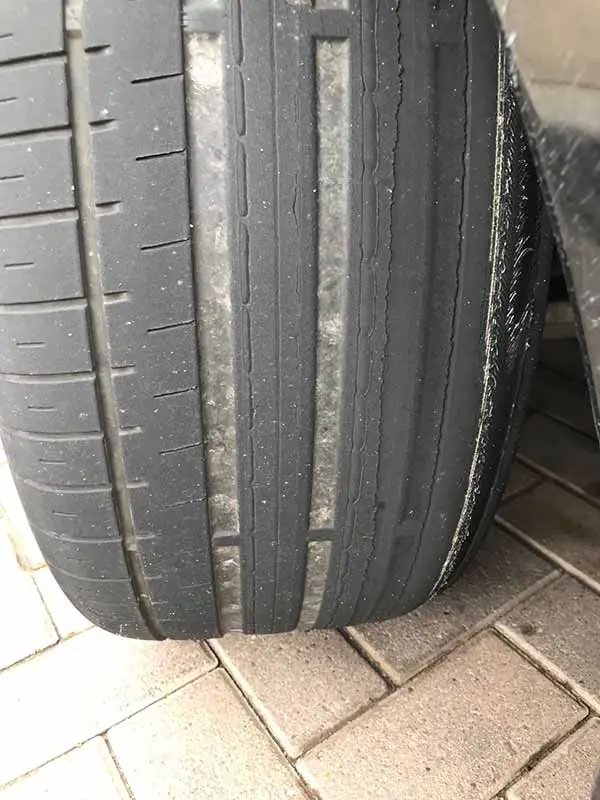 What Could Happen if You Delay the Alignment?
Postponing the recommended alignment of your vehicle after tire installation or when signs of misalignment become apparent might seem harmless at first. However, the risks and consequences of such a decision can compound over time. Let's discuss the perils and pitfalls of delayed alignment in more detail.
Risks of Driving Without Proper Alignment
Decreased Fuel Efficiency:

Misaligned tires have increased rolling resistance, meaning your engine works harder to keep the vehicle moving, leading to more fuel consumption.

Compromised Safety:

Misaligned tires can result in unpredictable vehicle responses, especially during abrupt turns, sudden stops, or in slippery conditions, increasing the risk of accidents.

Added Stress on Vehicle Components:

When tires aren't aligned, other parts of the vehicle, such as the suspension and steering systems, may experience added strain, potentially leading to premature wear or failure.
Accelerated Uneven Tire Wear
Shortened Tire Lifespan:

Tires that aren't aligned properly will not wear evenly. This can significantly reduce a tire's lifespan, forcing you to replace them sooner than expected.

Increased Expenses:

Accelerated wear means more frequent tire replacements, translating to higher costs over the vehicle's lifetime.

Visibility of Wear Patterns:

Patterns such as feathering or scalloping can become evident, indicating that the tire is not sitting flat on the road.
Reduced Control Due to Affected Steering Axis
Difficulty in Steering:

A misaligned steering axis can make the vehicle drift or pull to one side, requiring the driver to exert more effort and corrections to steer straight.

Vibrations:

A misaligned steering axis can introduce vibrations in the steering wheel, making driving both uncomfortable and potentially hazardous.

Decreased Response in Emergencies:

In situations demanding quick reactions, like sudden turns or stops, a misaligned steering axis can reduce the vehicle's responsiveness, potentially leading to dangerous situations.
Resources
Below are some links you may find helpful when learning about tires
Final Thoughts
Ensuring proper wheel alignment, especially after getting new tires, is more than just a routine vehicle maintenance task; it's a crucial step that directly impacts the safety, performance, and longevity of your tires. Misalignment can result in uneven tire wear, compromised vehicle handling, increased fuel consumption, and potential safety hazards. Regular alignment checks, especially when signs of misalignment become apparent, can save you from unwanted expenses and maintain the peak performance of your vehicle.
In essence, think of alignment as the silent guardian of your vehicle's health and your safety on the road. Don't overlook it—your vehicle's optimal performance and your peace of mind depend on it.
Good luck and happy motoring.