When your car wobbles when driving slow but not fast, it's more than an annoyance; it's a signal that something could be seriously wrong. Ignoring it could be like playing a high-stakes game of roulette with your safety and the well-being of your car.
Feels Like My Tire Is Wobbling At Low Speed

A tire wobbling at low speeds could be due to several reasons like wheel misalignment, low tire pressure, or damaged wheel bearings, among others. It is a critical issue that requires immediate attention to ensure safety and vehicle integrity.
In this article, we delve deep into the causes, symptoms, and solutions for a wobbling tire at low speeds. From understanding the concept of tire wobble to conducting DIY checks before hitting the tire shop, we cover all the angles to help you drive more safely and confidently.
Let's take a closer look.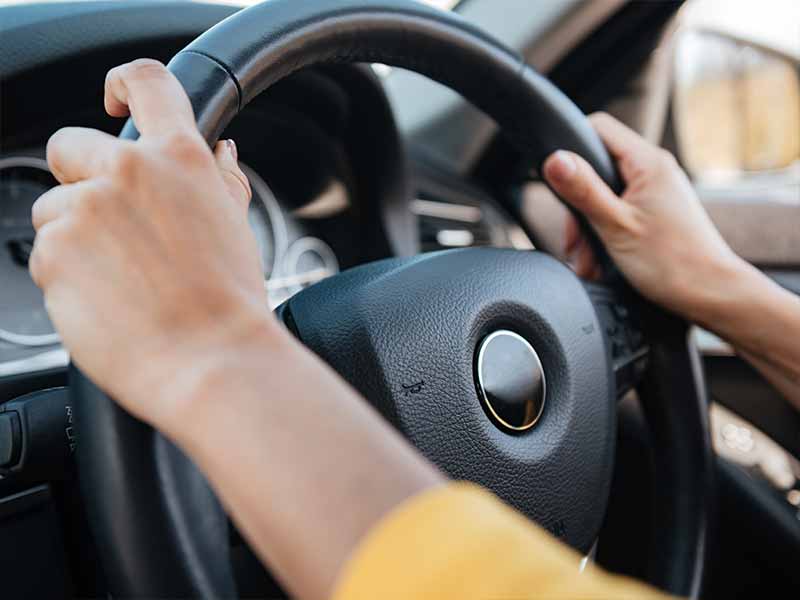 Understanding Tire Wobble?
A tire wobble is an unsettling movement or oscillation that occurs in your car's wheels when you're driving. It can feel like your car is shaking or rocking back and forth, mainly at low speeds. While it may seem like a minor annoyance, a wobbling tire can be a serious safety concern. Here's what you need to know:
Front vs Rear Tire Wobble: A wobble can originate from either the front or the rear tires. When the front tire wobbles, you often feel it in the steering wheel. In contrast, a rear tire wobble might cause the back of your car to feel unstable but may not affect the steering wheel much.
How to Recognize the Signs of a Wobble
Identifying a tire wobble early on is crucial for your safety and those around you on the road. Here are some key symptoms:
Steering Wheel Movement: If your front tire is wobbling, the first sign is usually a steering wheel that shakes or wobbles, particularly at low speeds.
Feeling of a Flat Tire: Sometimes, a wobbling tire can make your car shake in a way that feels like you have a flat tire, even if the tire is not flat.
Rear of the Car Feels Unstable: If your rear tire is the issue, the back of your car might sway or feel unstable, especially when you're driving slowly.
Vibration in the Car: Your car might vibrate, and you could feel these vibrations in the steering wheel, seats, or even the floorboard.
Why Does It Mostly Happen at Low Speeds?
People often wonder why they notice the wobble more at low speeds and not at high speeds. Here's a straightforward explanation:
Easier to Detect: At low speeds, the car is moving slowly enough for you to feel each wobble.
Less Force: At higher speeds, the force exerted on the tires may even out the wobble, making it less noticeable but not less dangerous.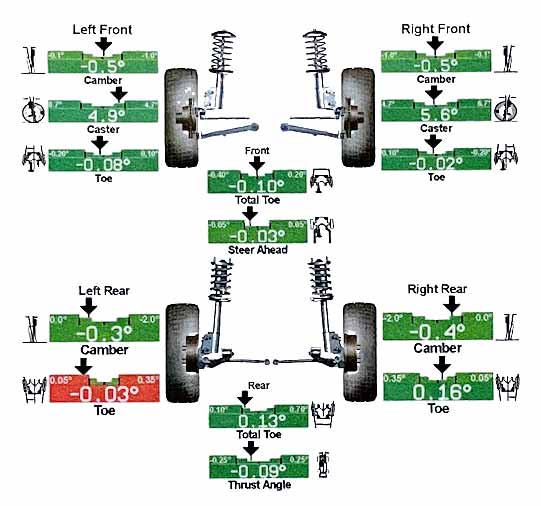 Common Causes of Tire Wobble at Low Speeds
Understanding why your tire is wobbling is the first step towards solving the problem. Several factors can contribute to this unnerving issue. Knowing what to look for can help you identify the root cause and, ultimately, find the most effective solution.
Alignment Issues
What is Wheel Alignment?: Alignment refers to the adjustment of the wheels and tires so that they are parallel to each other and perpendicular to the ground. Proper alignment ensures even tire wear and a smooth ride.
Why It Causes Wobble: If your wheels are not aligned properly, they can cause your car to shake or wobble at low speeds. Poor alignment can put stress on various parts of the vehicle, making it unstable.
Low Tire Pressure
The Basics: Tire pressure is measured in pounds per square inch (PSI), and each vehicle has a recommended PSI range.
Why It Matters: Low tire pressure can cause your tires to wobble because they don't have enough air to maintain a stable shape.
Low Speeds vs High Speeds: At low speeds, the effects of low tire pressure are more noticeable because there's less centrifugal force to stabilize the tire.
Bent Wheel
What is a Bent Wheel?: A bent wheel means that the metal rim of the wheel is deformed or damaged in some way.
How It Causes Wobble: A bent wheel disrupts the balance of the tire, leading to wobble, especially at very low speeds.
Slightly Bent vs Seriously Bent: Even a slightly bent wheel can cause issues. However, the more severely bent a wheel is, the more noticeable and dangerous the wobble becomes.
Wheel Bearing Issues
What Are Wheel Bearings?: Wheel bearings are sets of steel balls held together by a metal ring. They help the wheel to spin smoothly.
Signs of a Bad Bearing: If you're experiencing a wobble, a worn-out or damaged wheel bearing could be the culprit. Bad bearings usually produce a humming noise and may cause the steering wheel to shake.
Why It's Dangerous: A failing wheel bearing compromises the stability and control of your vehicle. Over time, it can lead to complete bearing failure, which could cause the wheel to seize up or detach while driving, leading to a severe accident.
Separated Tire
What is a Separated Tire?: Tire separation occurs when the different layers that make up the tire start to come apart.
How it Affects Your Drive: A separated tire can cause extreme wobbling and is particularly common in rear tires.
Why It's Dangerous: Tire separation is a critical issue that can lead to tire failure, making it crucial to address immediately.
Warped Brake Rotors
What Are Warped Brake Rotors?: Warped brake rotors are rotors that have become uneven or distorted due to excessive heat or wear. They are a part of your car's braking system and work together with the brake pads to stop your vehicle.
How it Affects Your Drive: When brake rotors are warped, you'll likely feel a pulsing or shaking through the brake pedal when you try to stop. This shaking can sometimes be felt through the steering wheel as well, giving a wobbling sensation that is similar to a problematic tire.
Why It's Dangerous: Warped brake rotors compromise your vehicle's stopping power. In a situation where precise braking is required, this could lead to increased stopping distances, or in worst-case scenarios, brake failure. This makes it crucial to address warped brake rotors as soon as you notice the symptoms.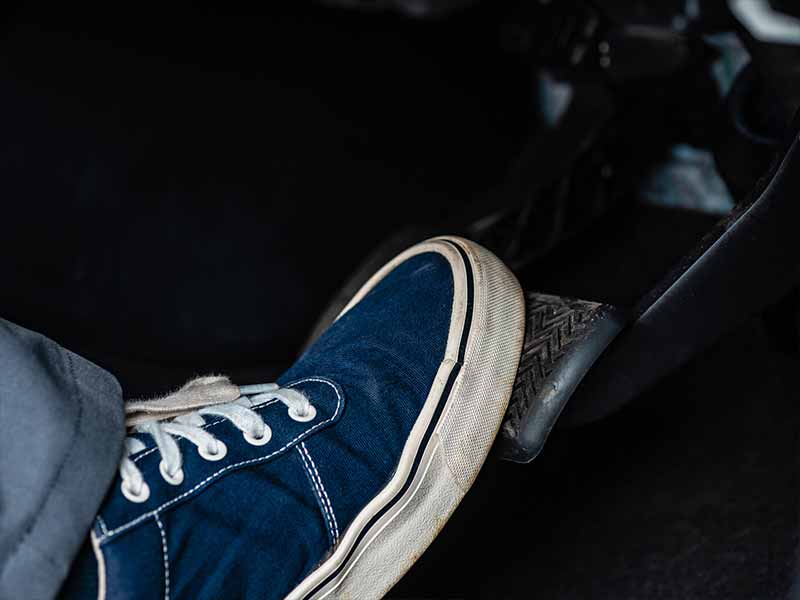 How to Fix Low Speed Car Wobble
Once you've identified that your tire is wobbling and have a general idea of the possible causes, the next step is fixing the issue. Taking prompt action can prevent further damage and potential accidents. Here's a guide on how to go about it:
Visit a Tire Shop
Why Consult Professionals: Tire issues can be complex and often require specialized tools and expertise for a proper diagnosis and repair.
What to Expect: A qualified technician will examine your tires, potentially run some tests, and recommend the best course of action.
New Tires
When to Consider: If the wobbling is due to worn-out or damaged tires, the simplest and most effective solution is often to replace them.
What to Look For: When shopping for new tires, consider factors like tread pattern, load capacity, and speed rating to ensure they are appropriate for your vehicle.
Alignment and Repair
Fixing Alignment Issues: If the wobble is caused by poor alignment, an alignment service will correct the angles of your tires.
Other Repairs: Sometimes, alignment issues may be a symptom of other problems like damaged steering components, which might also need repair.
Replacing Wheel Bearings
Signs You Need New Wheel Bearings: If you hear a humming noise and the steering wheel shakes, this may point to a wheel bearing issue.
The Replacement Process: Replacing wheel bearings is a job for professionals due to its technical nature and the specialized tools required.
Fixing Warped Brake Rotors
Signs You Need to Address Warped Rotors: If you feel a pulsing or shaking sensation through the brake pedal when stopping, or even notice a wobble through the steering wheel, these could be signs of warped brake rotors.
The Replacement Process: Replacing warped brake rotors is generally a task best left to professionals. The process involves removing the wheel, then the brake caliper, before getting to the rotor itself. Specialized tools and expertise are required to resurface warped rotors ensure the new rotors are installed correctly and safely.
DIY Checks Before Heading to the Tire Shop
Checking Tire Pressure: A simple tire pressure gauge can help you ensure your tires are inflated to the recommended PSI.
Visual Inspection: Look for visible signs of damage like cuts, punctures, or bulges in the tire.
The Penny Test: Insert a penny into your tire's tread with Lincoln's head pointing down. If you can see the top of Lincoln's head, it's time for new tires.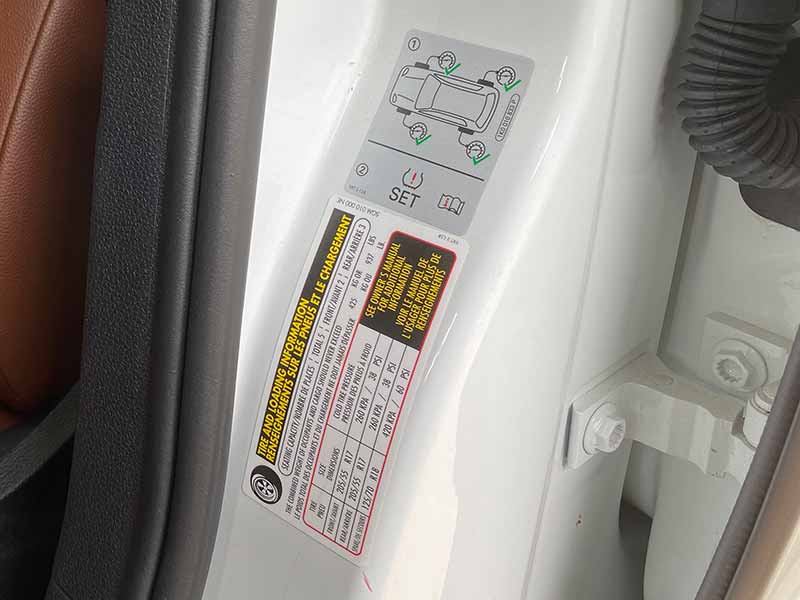 DIY Checks Before Heading to the Tire Shop
Before you make your way to a professional tire shop, there are some basic checks you can perform at home. These checks could either solve the problem or give you valuable information to relay to the technician. Either way, they can save you time and money.
Checking Tire Pressure
Why It's Important: As we've mentioned, low tire pressure can be a significant cause of wobbling.
How to Check: Use a tire pressure gauge to measure the PSI level. Compare this number to the recommended PSI found in your car's manual or on the driver's side door jamb.
What to Do: If the tire pressure is low, inflate the tire to the recommended PSI using an air pump.
Visual Inspection for Damage
Look for Cuts and Punctures: Examine the surface of the tire for any visible damage like cuts, punctures, or foreign objects stuck in the tire.
Check for Bulges and Separation: Bulges could indicate internal damage or separation of the tire layers.
How to Proceed: If you notice any of these, it's a strong indicator that your tire needs professional attention.
Checking Alignment at Home
The String Test: This is a basic DIY method to check wheel alignment. Stretch a string along the side of the tire, making sure it's level. If the string doesn't touch all points of the tire equally, it could indicate an alignment issue.
Why Professional Help is Better: Though the string test gives a basic idea, it's not as accurate as professional wheel alignment services.
Resources
Below are some links you may find helpful when learning about tires
Final Thoughts
The key takeaways include recognizing the signs of car wobbles early, like a shaking steering wheel or the feeling of a flat tire. Various factors can lead to a wobbling tire: poor wheel alignment, low tire pressure, a damaged wheel, bad wheel bearings, or even a separated tire. 
Luckily, whether you're a DIY enthusiast or prefer the expertise of professionals, there are ways to diagnose and solve the problem.
Good luck and happy motoring.