When it comes to electric vehicles, especially a Tesla, every component plays a crucial role in optimizing performance, safety, and comfort. Tires are no exception. If you have a ruined or flat tire can you just slap any tire onto a Tesla, or is there more to consider?
Can You Put Regular Tires On A Tesla?

Yes, you can put regular tires on a Tesla, but Tesla-approved tires are specifically designed to cater to the car's unique characteristics and offer optimal performance and safety.
In this article, we'll delve deep into the world of Tesla tires, exploring their unique features, understanding their impact on the car's range, and offering insights into making the right tire choice for safety and comfort. We'll also address common queries about tire noise, costs, and the implications of using non-approved tires.
Let's take a closer look.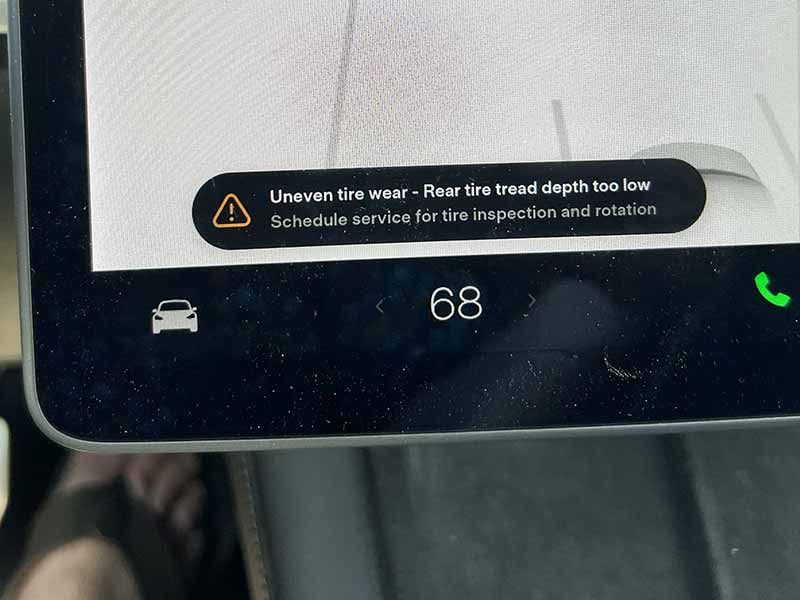 Understanding Tesla Tires
Tesla, known for its innovative electric vehicles, has also put significant thought into the tires that come with these cars. Let's delve into what makes Tesla tires unique and why they might be more expensive than regular tires.
What Makes Tesla Tires Unique?
Purpose-Designed for Electric Vehicles: Unlike traditional cars with internal combustion engines, electric vehicles (EVs) like Tesla have different weight distributions and torque characteristics. Tesla tires are specifically designed to handle these differences.
Noise Reduction Features: One of the standout features of Tesla tires is their noise-reducing technology. Many Tesla tires have a foam layer inside, which helps to dampen road noise. This is especially beneficial for EVs because, without the noise of an engine, road noise can become more noticeable.
Optimized for Range: Tesla tires are designed to offer low rolling resistance. This means they require less energy to roll, which in turn can help to maximize the range of the vehicle.
Why Are Tesla Tires More Expensive?
Specialized Design: As mentioned, Tesla tires are not just regular tires. Their design caters specifically to the needs of electric vehicles, which can make them more costly to produce.
High-Quality Materials: To ensure longevity and performance, Tesla uses high-quality materials in its tires. This includes the foam used for noise reduction and the rubber compounds that offer low rolling resistance.
Brand Association: Tesla is a premium brand, and products associated with premium brands often come with a higher price tag. This is not just about the name, but also the assurance of quality and performance that comes with it.
Foam Inside Tesla Tires
Purpose of the Foam: The foam layer inside some Tesla tires serves as a noise dampener. It helps to reduce the vibrations and sounds that come from the road, offering a quieter ride.
Does Every Tesla Tire Have Foam?: Not all Tesla tires have this foam layer. It's more common in specific models or tire brands that Tesla collaborates with. If noise reduction is a priority, it's essential to check the tire specifications before purchasing.
Can You Put Any Tires on a Tesla?
When it comes to outfitting a Tesla with new tires, many owners wonder if they can simply choose any tire or if they need to stick with Tesla-approved options. Let's explore the differences and the potential impacts on the vehicle's performance and safety.
Regular Tires vs. Tesla Approved Tires
Design Considerations: While regular tires are designed for a broad range of vehicles, Tesla-approved tires are specifically tailored for the unique characteristics of electric vehicles. This includes considerations for weight distribution, instant torque, and energy efficiency.
Performance: Tesla-approved tires are optimized for the best performance on Tesla vehicles. This means they can offer better grip, handling, and braking, especially under the specific conditions that electric vehicles operate.
Longevity: Due to the instant torque of electric motors, some regular tires might wear out faster on a Tesla compared to traditional vehicles. Tesla-approved tires are designed to handle this torque and potentially offer a longer lifespan.
Potential Impacts of Using Other Tires
Safety Concerns: Using non-approved tires might not provide the optimal grip and handling for a Tesla, especially during high-speed maneuvers or in adverse weather conditions.
Reduced Range: Tires play a significant role in a vehicle's energy consumption. Non-approved tires might have higher rolling resistance, leading to reduced range for the electric vehicle.
Warranty Implications: Using non-approved tires could potentially void any tire-related warranties provided by Tesla or affect the vehicle's overall warranty.
Making an Informed Decision
Cost Considerations: While Tesla-approved tires might be more expensive initially, the potential for longer lifespan and better performance could offset the cost in the long run.
Consultation: It's always a good idea to consult with a local tire shop or Tesla service center when considering tire replacements. They can provide insights into the best options for your specific model and driving conditions.
Research: Look into reviews and experiences of other Tesla owners who have tried different tire brands. Their feedback can offer valuable insights into performance, longevity, and overall satisfaction.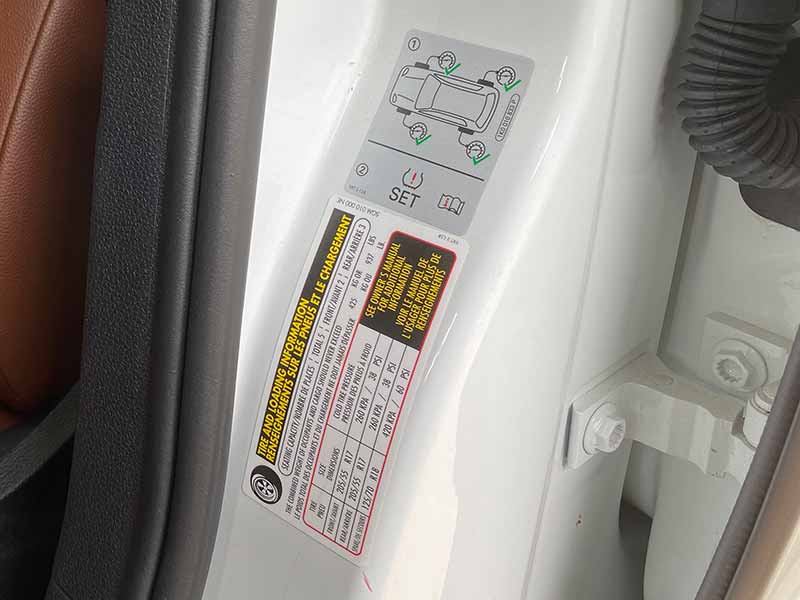 Impact of Tires on Tesla's Range
One of the most significant advantages of a Tesla is its impressive range on a single charge. However, many factors can influence this range, and tires are among the most crucial. Let's understand how and why tires play such a pivotal role.
Role of Tires in Energy Consumption
Rolling Resistance: Every tire has a certain amount of resistance when it rolls on the road. This resistance requires energy to overcome. Tires with lower rolling resistance consume less energy, which can extend the range of an electric vehicle like Tesla.
Tire Inflation: Properly inflated tires can reduce rolling resistance. Under-inflated tires can increase energy consumption, reducing the vehicle's range.
Tire Tread Depth: As tires wear down, their rolling resistance can change. New tires might have a slightly higher rolling resistance than worn ones, but extremely worn tires can compromise safety.
How Different Tires Can Affect Range
Tesla-Approved Tires: These are optimized for low rolling resistance without compromising on safety or performance. As a result, they can help maximize the vehicle's range.
Winter Tires: These are designed for grip in cold and snowy conditions, not necessarily for low rolling resistance. Using winter tires can lead to a slight reduction in range.
Performance Tires: While they offer better grip and handling at high speeds, performance tires might have a higher rolling resistance, potentially reducing the range.
Importance of Tire Rotation
Even Wear: Regular tire rotation ensures that all tires wear evenly. This not only extends the life of the tires but also ensures consistent rolling resistance, helping maintain the vehicle's range.
Safety and Performance: Regularly rotated tires provide better handling and braking, essential for the safety and performance of the vehicle.
Tips for Maximizing Range
Regular Checks: Ensure your tires are always inflated to the recommended pressure. This not only maximizes range but also ensures optimal tire lifespan and safety.
Consider Seasonal Changes: If you live in an area with significant seasonal temperature changes, remember that tire pressure can vary with temperature. Check and adjust the pressure accordingly.
Consultation: If in doubt about which tires to choose for your Tesla, consult with a Tesla service center or a local tire shop familiar with electric vehicles.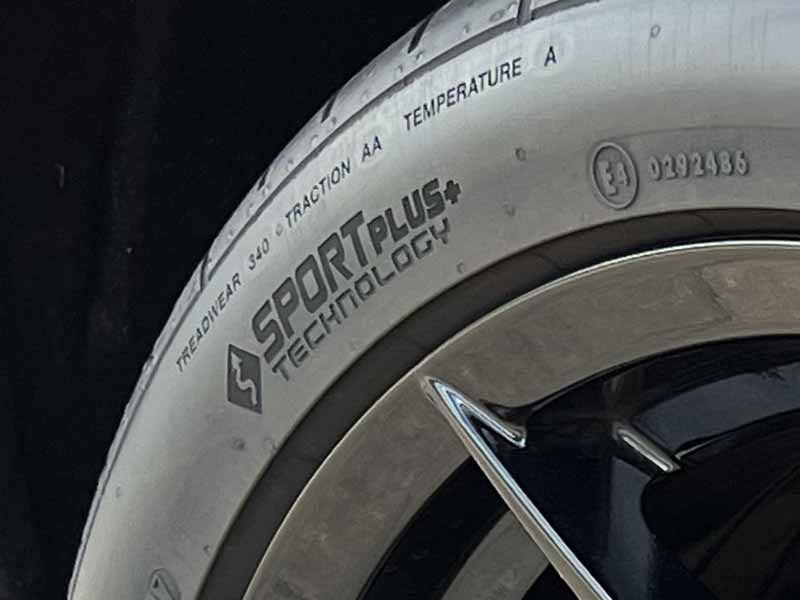 Choosing the Right Tires for Your Tesla
Selecting the right tires for your Tesla is more than just a matter of size and fit. It's about ensuring optimal performance, safety, and longevity for your electric vehicle. Here's a guide to help you make an informed decision.
Benefits of Using Tesla Approved Tires
Optimized Performance: Tesla-approved tires are designed specifically for the unique characteristics of Tesla vehicles, ensuring the best grip, handling, and braking.
Enhanced Safety: These tires undergo rigorous testing to ensure they meet Tesla's safety standards, providing peace of mind for drivers.
Maximized Range: As previously discussed, Tesla-approved tires are optimized for low rolling resistance, helping to extend the vehicle's range on a single charge.
Winter Tires and Spare Tires: What to Know
Winter Tires:

Designed for cold temperatures and snowy or icy conditions.
Offer better grip and safety in winter conditions.
Might slightly reduce the vehicle's range due to their design.

Spare Tires:

Tesla models don't come with a spare tire. Instead, they are equipped with a tire repair kit.
If considering adding a spare, ensure it's compatible with your Tesla model and store it properly.
Buying Tesla Approved Tires: Tips and Considerations
Cost vs. Value: While Tesla-approved tires might have a higher upfront cost, their potential for longer lifespan, better performance, and safety can offer value for money in the long run.
Where to Buy:

Tesla service centers are a reliable source for approved tires.
Some local tire shops might also stock Tesla-approved tires or can order them for you.

Alternative Brands: If considering other tire brands, ensure they meet the specifications and requirements of your Tesla model. Research reviews and feedback from other Tesla owners for insights.
Ensuring Longevity and Performance
Regular Maintenance: This includes checking tire pressure, rotating the tires, and inspecting them for any signs of wear or damage.
Avoiding Potholes and Rough Terrain: Such conditions can damage the tires or affect their alignment, impacting performance and safety.
Storing Tires: If you switch between regular and winter tires, ensure the off-season set is stored in a cool, dry place, away from direct sunlight.
Noise and Comfort: Tesla Tires vs. Regular Tires
When driving a silent electric vehicle like a Tesla, the noise from the road and tires becomes more noticeable. This section will explore how Tesla tires are designed to address this and how they compare to regular tires in terms of noise and comfort.
The Science of Tire Noise
Sources of Noise: Tire noise can come from three main sources:

Tread Patterns: The design of the tire's tread can create noise as it contacts the road.
Air Compression: As the tire rolls, it compresses air in the grooves, which can create noise.
Vibration: The tire itself can vibrate, producing sound waves.

Electric Vehicles and Noise: Without the sound of an internal combustion engine to mask tire noise, electric vehicles like Tesla make road and tire noise more pronounced.
How Tesla Tires Reduce Noise
Noise-Reducing Foam: As previously mentioned, many Tesla tires have a layer of foam inside. This foam absorbs vibrations and reduces the transmission of road noise into the vehicle cabin.
Optimized Tread Design: Tesla-approved tires often feature tread designs that minimize noise-producing patterns and vibrations.
Materials and Construction: The materials used in Tesla tires, and their construction methods, are chosen to reduce noise and enhance comfort.
Comparing Tesla Tires to Regular Tires
Noise Levels: While many high-quality regular tires are designed to be quiet, Tesla tires have the added advantage of the noise-reducing foam and other features tailored for electric vehicles.
Comfort: Beyond noise, the overall comfort of a ride can be influenced by the tire's ability to absorb road imperfections. Tesla tires are designed to offer a smooth and comfortable ride, complementing the vehicle's advanced suspension system.
Making the Right Choice for Quiet and Comfort
Research and Reviews: Before purchasing tires, whether Tesla-approved or another brand, look into reviews focusing on noise and comfort. Other Tesla owners' experiences can be invaluable.
Consultation: Speak with experts at Tesla service centers or local tire shops familiar with electric vehicles. They can provide recommendations based on your specific needs and driving conditions.
Consider Your Driving Environment: If you primarily drive in urban settings with smooth roads, noise might be less of an issue. However, for those frequently traveling on rough or noisy surfaces, investing in Tesla tires might be beneficial.
Safety Considerations
Safety is paramount when it comes to vehicles, and tires play a crucial role in ensuring a safe driving experience. For Tesla owners, understanding the safety implications of tire choices is essential. Let's explore the risks and recommendations associated with using different types of tires on a Tesla.
Risks of Using Non-Approved Tires
Compromised Grip and Handling: Non-approved tires might not provide the optimal grip required for Tesla's unique weight distribution and torque characteristics, potentially leading to handling issues.
Increased Braking Distance: Tires not designed for Tesla's specifications might result in longer braking distances, especially in wet conditions.
Importance of Regular Tire Checks
Tire Pressure: Regularly check and maintain the recommended tire pressure. Under-inflated tires can overheat, increasing the risk of a blowout.
Tire Tread Depth: Monitor the tread depth to ensure it's above the minimum safety limit. Worn-out tires can reduce grip, especially on wet roads.
Visual Inspections: Regularly inspect tires for any signs of damage, such as cuts, bulges, or punctures. Address any issues immediately.
Recommendations for Safe Driving
Avoid Overloading: Ensure you don't exceed the vehicle's maximum load capacity. Overloading can strain the tires, increasing the risk of a blowout.
Drive According to Conditions: In adverse weather conditions or on rough roads, adjust your driving style. Slow down, increase following distances, and avoid sudden maneuvers.
Use Winter Tires When Necessary: If you live in an area with snowy or icy conditions, consider switching to winter tires during those months. They offer better grip and safety in cold conditions.
When to Replace Tires
Tire Age: Even if the tread depth is adequate, tires degrade over time. It's generally recommended to replace tires every six years, regardless of tread wear.
Visible Damage: If there's visible damage, like cracks, bulges, or deep cuts, it's time to replace the tire.
Performance Issues: If you notice issues like uneven wear, vibration, or reduced grip, consult a tire expert for advice.
Resources
Below are some links you may find helpful when learning about tires
Final Thoughts
Choosing the right tires for your Tesla is more than a matter of aesthetics or cost. It's about ensuring the best synergy between the vehicle's design and the tires' capabilities. 
While it's possible to use regular tires on a Tesla, Tesla-approved tires are tailored to maximize the car's performance, safety, and range. They come equipped with features that reduce road noise, enhance comfort, and ensure longevity. 
Regular maintenance, timely checks, and understanding the unique needs of an electric vehicle can help Tesla owners make informed decisions, ensuring a smooth, safe, and efficient driving experience.
Good luck and happy motoring.