When it comes to tires, the choices can be overwhelming. You might have heard of all-terrain tires and wondered if they're the right fit for mudding adventures. After all, the name suggests they can handle any terrain, but can they truly stand up to the challenge of thick, sticky mud compared to specialized mud terrain tires?
Are All-Terrain Tires Good In Mud?

All-terrain tires are designed for a mix of on-road and off-road use, making them versatile for various conditions. However, while they can handle mud to some extent, they may not perform as well as specialized mud terrain tires in very muddy conditions.
In this article, we'll delve deep into the differences between all-terrain tires and mud terrain tires, exploring their design, benefits, and limitations. We'll also address common questions about their performance in specific conditions, helping you make an informed decision for your driving needs.
Let's take a closer look.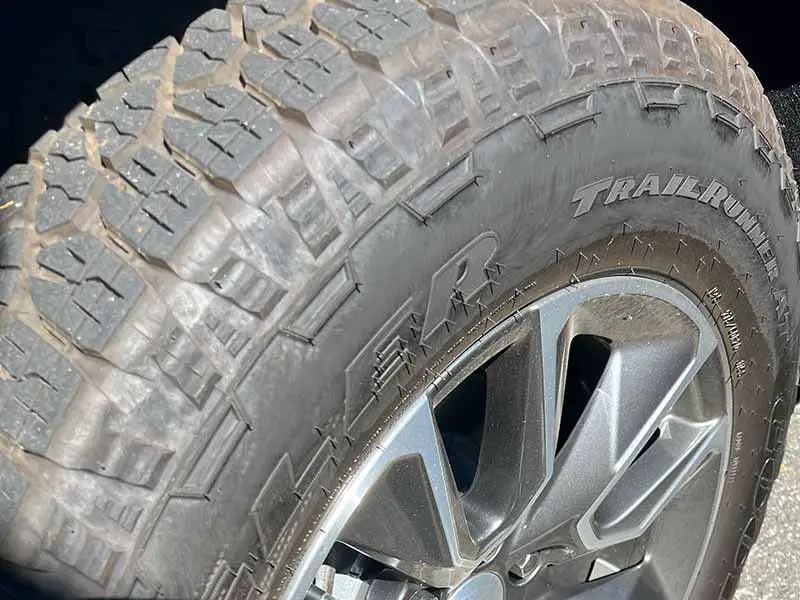 What are All-Terrain (A/T) Tires?
All-terrain tires are a type of tire made for both on-road and off-road use. This means they can work well on regular streets and also on rougher paths like dirt roads or gravel. Let's break down what makes these tires special.
Main Features of A/T Tires
Tread Design: The pattern on the tire's surface is called the tread. A/T tires have a tread that is a mix between regular road tires and rough off-road tires. This design helps the tire grip different surfaces.
Strong Build: These tires are built to be tough. They can handle bumps, rocks, and other things you might find on an off-road path.
Versatility: A/T tires are like the "all-in-one" option. They can handle many different driving conditions.
Benefits of Using A/T Tires
Flexibility: You can drive on regular roads, like city streets or highways, and also on rougher paths without needing to change your tires.
Safety: Because of their strong build and special tread, these tires can give a good grip on many surfaces. This can make driving safer in different conditions.
Cost-Effective: Instead of buying separate tires for city driving and off-road adventures, you can use A/T tires for both. This can save you money in the long run.
What are Mud Terrain (M/T) Tires?
A mud terrain tire, often called a M/T tire, is made mainly for off-road use. This means they are designed to work best on surfaces like mud, dirt, and rocky paths. Let's explore what sets these tires apart.
Main Features of Mud Terrain Tires
Deep Tread Design: M/T tires have a very deep and wide tread. This helps the tires grip onto slippery and uneven surfaces like mud.
Tough Sidewalls: The sides of these tires are built strong. This helps protect the tire from getting damaged by sharp rocks or sticks.
Self-Cleaning Design: The way the tread is designed helps mud and dirt fall out as the tire turns. This keeps the tread clear and helps the tire grip the ground better.
Benefits of Using Mud Terrain Tires
Strong Grip in Mud: As the name suggests, these tires are great for driving in mud. They can dig in and provide a good grip.
Good for Rough Paths: If you're driving on rocky roads or through thick dirt, M/T tires can handle it.
Durable: These tires are made to be tough. They can last a long time, even when used on rough terrains.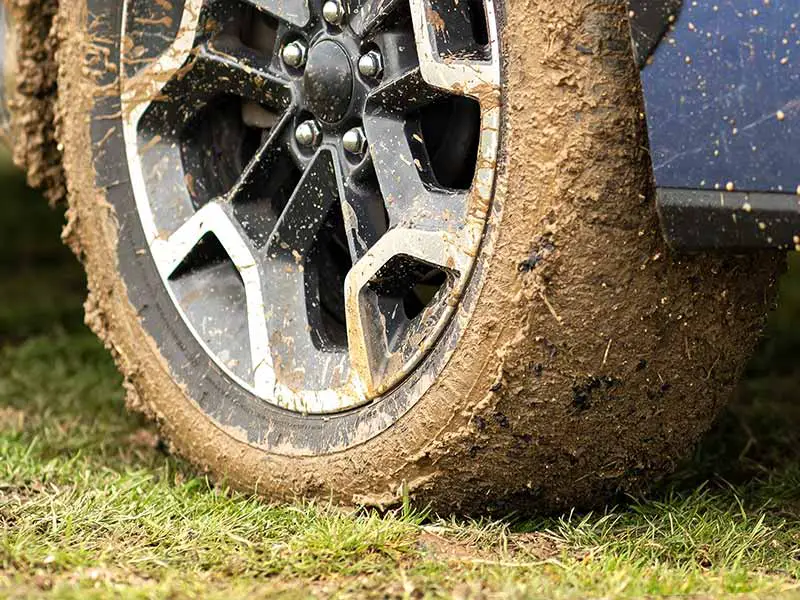 Mudding with All-Terrain Tires
Mudding, or driving through muddy areas for fun, is a popular off-road activity. But can you do it with all-terrain tires? Let's find out.
A/T Tires in Mud
Grip and Traction: A/T tires have a design that allows them to grip various surfaces, including mud. However, their grip in mud might not be as strong as specialized mud terrain tires.
Versatility: While they can handle mud, A/T tires are made to be versatile. This means they're designed to work well in many conditions, not just mud.
Depth of Mud Matters: If the mud is shallow, A/T tires might handle it just fine. But if it's deep and thick, these tires might struggle a bit.
Benefits of Using A/T Tires for Mudding
Good for Mixed Terrains: If your mudding adventure includes other terrains like gravel or dirt roads, A/T tires can handle the mix well.
Cost-Effective: If you don't go mudding often and use your vehicle for regular driving too, A/T tires can be a cost-effective choice. You won't need to buy and change to specialized tires just for occasional mudding.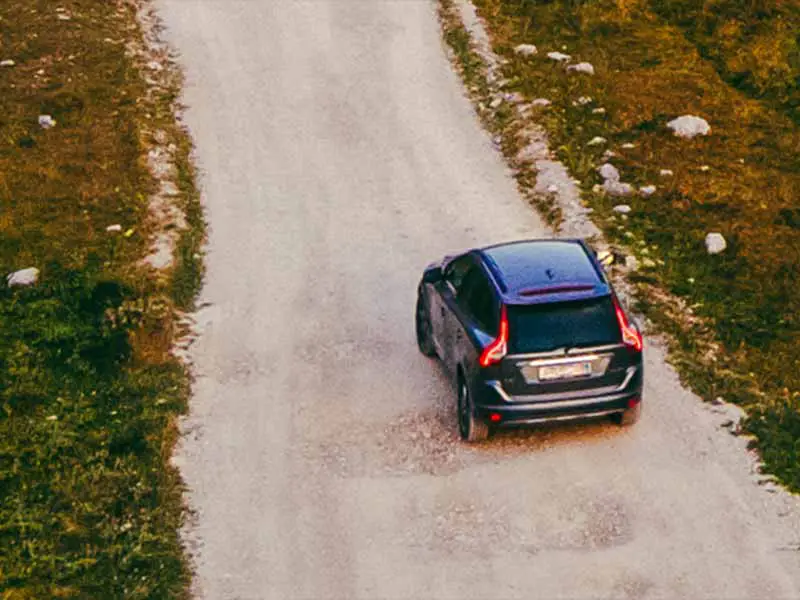 The Versatility of A/T Tires
All-terrain tires are known for their ability to handle a variety of driving conditions. But what exactly makes them so versatile? Let's dive deeper into this topic.
What Does "Versatility" Mean?
Multiple Terrains: A/T tires can handle both on-road surfaces, like city streets and highways, and off-road paths, like dirt roads or gravel.
Different Weather Conditions: These tires can perform in various weather conditions, from sunny days to rainy weather.
Why are A/T Tires Versatile?
Tread Design: The tread pattern on A/T tires is a mix. It's designed to grip both smooth roads and rough paths.
Tire Composition: The materials used to make these tires are chosen to handle different conditions. They're tough enough for off-road but comfortable for regular roads.
Balanced Features: These tires offer a balance between the smooth ride of road tires and the strong grip of off-road tires.
Benefits of Their Versatility
Fewer Tire Changes: If you drive in different conditions, you won't need to change your tires often. One set of A/T tires can handle many situations.
Cost Savings: Instead of buying multiple sets of tires for different terrains, you can invest in one set of A/T tires.
Safety: Driving with the right tires for the conditions can make your trips safer. All-terrain tires offer a good grip in many situations.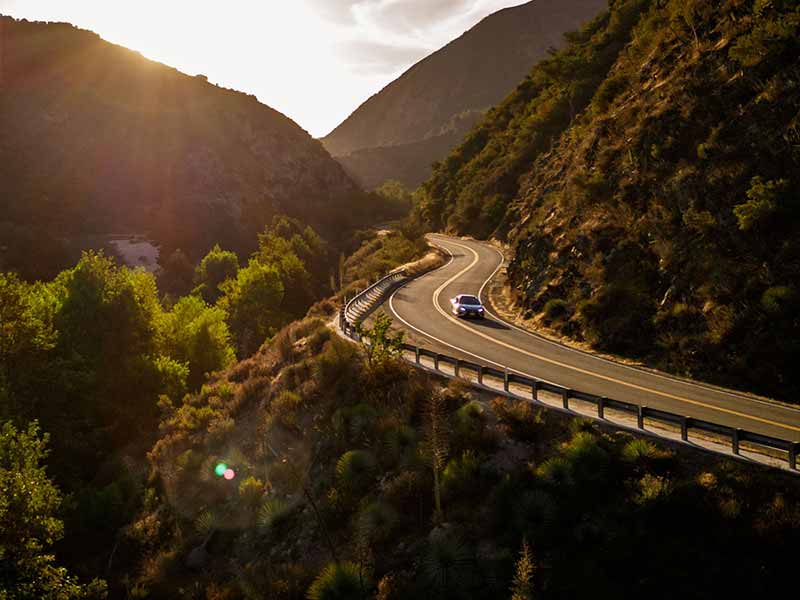 Mud Tires for Daily Driving: Pros and Cons
Mud tires, specifically designed for off-road adventures, often raise the question: Are they suitable for everyday driving? Let's explore the advantages and disadvantages of using mud tires for daily driving.
Advantages of Using Mud Tires Daily
Strong Grip: Even on regular roads, mud tires can provide a strong grip, especially in wet conditions.
Durability: Built for tough terrains, mud tires can handle potholes and rough roads in cities quite well.
Unique Look: For some, the rugged look of mud tires adds a distinct style to their vehicle.
Disadvantages of Using Mud Tires Daily
Noise: One of the most common complaints is that mud tires can be noisy on highways and smooth roads.
Fuel Efficiency: The deep treads can increase rolling resistance, which might make your vehicle use more fuel. This addresses the question: How many MPG do you lose with mud tires?
Tire Wear: When used on regular roads frequently, mud tires might wear out faster than all-terrain or road tires.
Ride Comfort: The design that makes them great for off-road can result in a less smooth ride on regular roads.
Hydroplaning Concerns: While they grip well in mud, in heavy rain and wet roads, mud tires might not channel water away as effectively as other tires. This addresses the concern: Do mud tires hydroplane?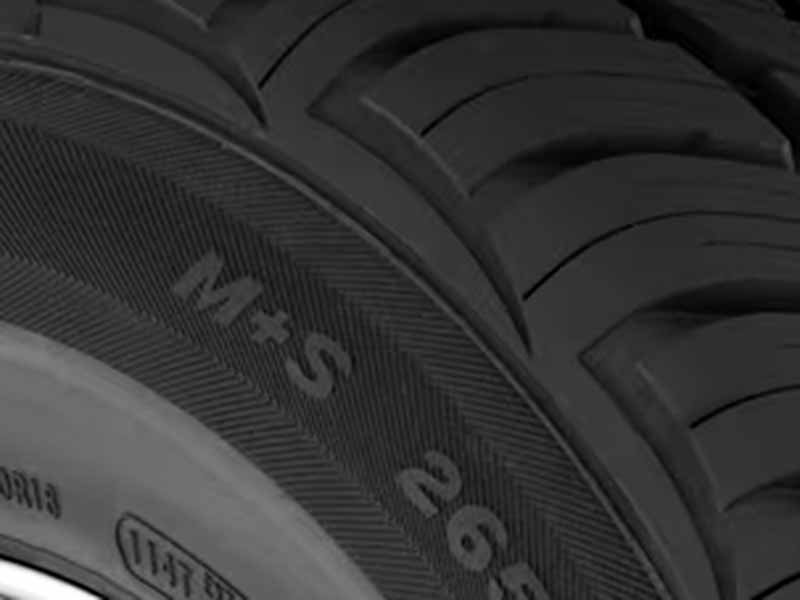 All-Terrain Tires vs. Mud and Snow Tires
When choosing tires, it's essential to understand the differences between them. Let's compare all-terrain tires with mud and snow tires to see how they stack up.
What are Mud and Snow Tires?
Special Design: Mud and snow tires, often marked with "M+S" on the tire's side, are designed to handle both muddy and snowy conditions.
Deep Treads: These tires have deep treads, similar to mud terrain tires, to grip onto slippery surfaces.
Sipes: Small cuts in the tread that help the tire grip onto wet and icy roads.
Comparing the Two
Performance in Mud:

All-Terrain Tires: Can handle mud but might not be the best for deep and thick mud.
Mud and Snow Tires: Designed to grip muddy surfaces, offering a strong performance in muddy conditions.

Performance in Snow:

All-Terrain Tires: Can handle light snow but might struggle in deep snow or icy conditions.
Mud and Snow Tires: Built to grip snowy and icy roads, making them a good choice for winter driving.

Versatility:

All-Terrain Tires: Good for a mix of on-road and off-road driving.
Mud and Snow Tires: Best for specific conditions like mud and snow but can also be used on regular roads.
Resources
Below are some links you may find helpful when learning about tires
Final Thoughts
All-terrain tires offer a balanced approach, suitable for those who drive in a mix of conditions and terrains. They're versatile and can handle mud, but for those who frequently drive in deep mud or are looking for optimal off-road performance, mud terrain tires might be a better fit. 
It's essential to consider where and how you drive most often and select a tire that aligns with those needs. Whether you opt for all-terrain or mud terrain tires, always prioritize safety and regular maintenance to ensure a smooth and secure ride.
Good luck and happy motoring.