Have you ever wondered why choosing the right tires for your vehicle can feel like ordering from a restaurant menu with too many options? Just like choosing between a spicy, savory main or a light, appetizing salad, deciding between standard touring, grand touring, or performance tires depends on your taste—or in this case, your driving style, vehicle, and local weather conditions!
Touring Vs Grand Touring Tires

While standard touring tires offer a comfortable ride and fuel efficiency, grand touring tires provide a blend of comfort, quietness, and high-speed capability. Performance tires, on the other hand, are all about speed and handling, offering an exhilarating drive at the expense of some comfort and longevity.
In this article, we'll delve deep into the world of tires, examining the differences between standard touring, grand touring, and performance tires. We'll explore what each type of tire excels at, who they're designed for, and the factors you should consider when choosing the right tire for your needs.
Let's take a closer look.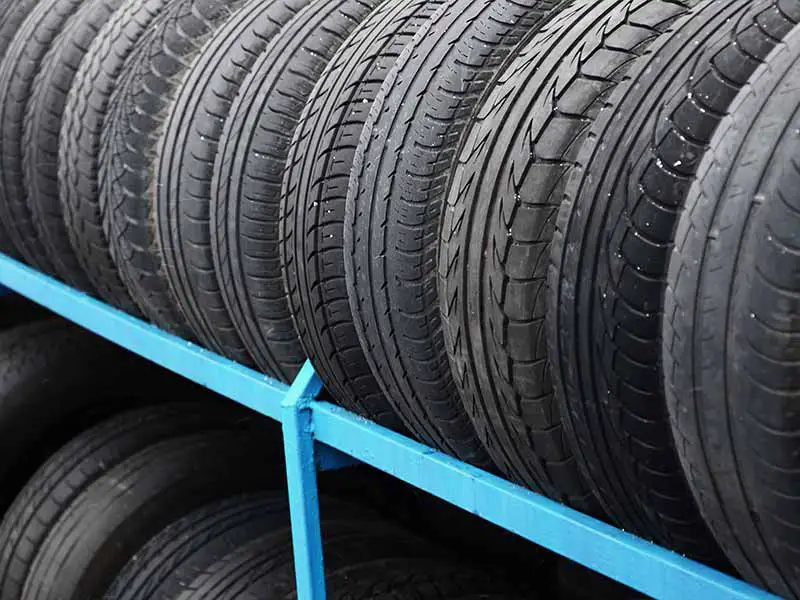 Basic Types Of Tires
Hey there! So, you want to learn about tires? Buckle up, because we're about to embark on an exciting journey into the world of tires!
Tires are a vital part of any vehicle. They're the only part of your car or truck that directly touches the road, so their condition and type can have a big impact on your ride.
What Are Tires?
Tires are like the shoes for your car or truck. They help it move over all sorts of terrain, while also keeping it balanced and stable. They're made from a special kind of rubber designed to handle the stresses of driving, like heat, weight, and different road conditions.
Tires come in all shapes and sizes. The size you need depends on your vehicle. You wouldn't wear clown shoes to run a marathon, right? Same with your car – it needs the right size of tires to perform its best!
Different Types of Tires
Now, just like there are different shoes for different occasions, there are also different types of tires for different situations. Let's take a quick look at some common ones:
All Season Tires: These are the jack-of-all-trades of tires. They're designed to handle a bit of everything: rain, sunshine, light snow, you name it. Most cars and trucks come with all season tires when you buy them. They're a good choice for most drivers, most of the time.
Winter Tires: Also known as snow tires, these bad boys are designed for one thing: keeping you safe in winter weather. They have special tread patterns and rubber compounds that help them grip the road better in snow and ice.
Performance Tires: These are the high-powered sports cars of the tire world. They're made for speed and handling. If you like fast cars and tight corners, these are the tires for you.
Touring Tires: Imagine you're going on a long road trip. You'd want shoes that are comfortable and durable, right? That's what touring tires offer. They give a smooth, quiet ride, and they're built to last.
Grand Touring Tires: These are like the upgraded version of touring tires. They offer the same comfort and durability, but they're also designed for higher speeds and better handling.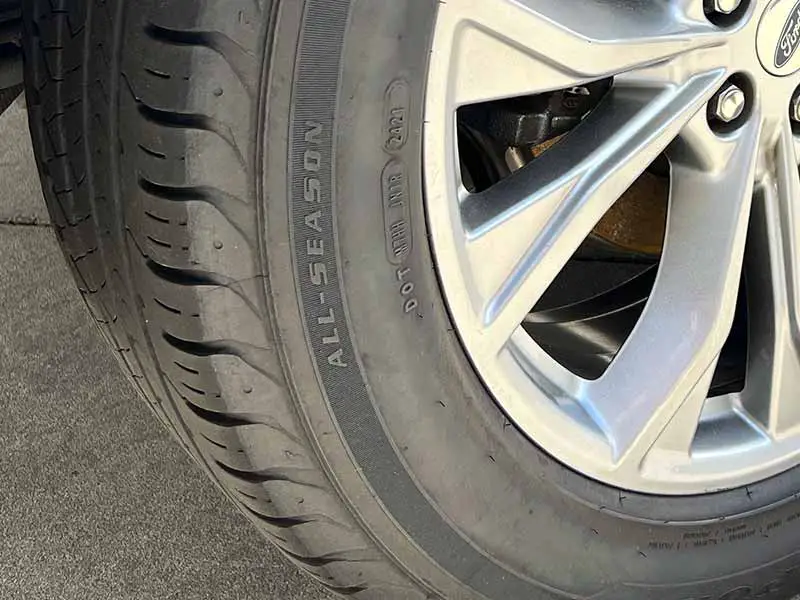 What Are Touring Tires?
Alright, let's talk about touring tires, shall we? Imagine you're going on a long road trip. You want your ride to be as smooth and quiet as possible. That's exactly what touring tires are designed to do!
What Are Touring Tires?
Touring tires are a type of all-season tire that puts comfort at the forefront. They're designed for a smooth and quiet ride above all else. This makes them a popular choice for longer drives and highway cruising. They're like the comfy sneakers of the tire world!
When Are They Good?
Touring tires are great for a lot of things. If you're after a quiet ride, they're hard to beat. The design of these tires reduces noise, so you'll be less likely to hear that annoying humming sound on the highway.
And let's not forget about their comfort. The soft sidewalls of touring tires absorb more of the road's bumps and jolts, making for a smoother, more comfortable ride. They're a great option for anyone who spends a lot of time on the road, especially on highways and well-paved streets.
SUVs and Touring Tires
But what about SUVs, you might ask? Well, touring tires can be a good fit for some SUVs. It all comes down to what you're looking for. If comfort and quietness are your top priorities, then touring tires could be just the ticket.
But remember, not all SUVs are the same. Larger, heavier SUVs might need something a bit sturdier. So, it's always a good idea to check with your tire dealer or car manufacturer to see what they recommend.
Gas Mileage and Touring Tires
Now, onto gas mileage. Touring tires can help improve your gas mileage, thanks to their low rolling resistance. What's that, you ask? In simple terms, it's how much effort it takes for your tire to roll down the road. The less resistance, the less energy (or gas) your car needs to move.
But, don't expect miracles. While touring tires can help, the biggest factors in your gas mileage are still your driving habits and your vehicle itself.
Rain, Rain, Go Away
One more thing: rain. Touring tires are designed to perform well in a variety of conditions, including rain. They have deep grooves that help channel water away from the tire, reducing the risk of hydroplaning. So, if you live in a rainy area, touring tires can be a solid choice.
Longevity of Touring Tires
When it comes to longevity, touring tires typically last longer than performance tires. They're made with harder compounds that wear more slowly. Of course, how long your tires last also depends a lot on how you drive and how well you maintain your tires. So don't forget those regular tire checks!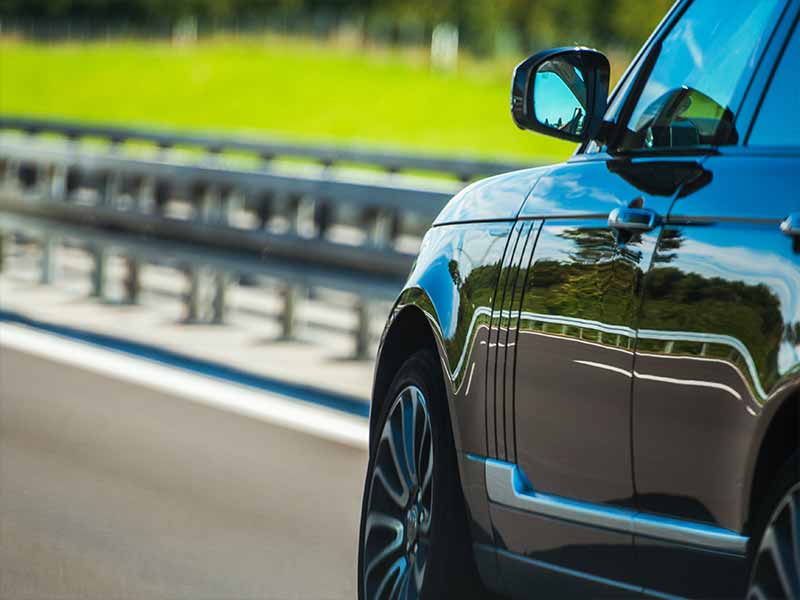 What Are Grand Touring Tires?
Buckle up, because now it's time to delve into the world of grand touring tires. Think of these as the all-around athletes of the tire world, offering the comfort and quietness of a touring tire with a side of sporty performance.
What Are Grand Touring Tires?
Grand touring tires are designed to give you a blend of comfort, noise reduction, and enhanced performance. Whether you're cruising on the highway or taking a quick sprint down a winding road, grand touring tires are up to the task. They're like the perfect hybrid of a comfy sneaker and a sporty running shoe!
And the best part? Grand touring tires come in both summer and all-season versions. So whether you're dealing with hot summer pavement or unpredictable all-season weather, there's a grand touring tire for you.
How Long Do They Last?
When it comes to longevity, grand touring tires are built to last. They are typically constructed with a harder rubber compound that can withstand many miles of driving before they need replacing. Of course, the actual lifespan of your tires can vary depending on your driving style, the road conditions you encounter, and how well you care for your tires.
Grand Touring Tires and Snow
"But what about snow?", you might ask. Well, if you opt for all-season grand touring tires, they're designed to handle a range of road conditions, including light snow. They have special tread patterns that can maintain grip on slightly slippery surfaces.
However, keep in mind that while all-season grand touring tires can handle a bit of everything, they're not specialists in extreme conditions. If you're frequently tackling heavy snow or ice, you might want to consider switching to winter tires during those frosty months.
Comparing with Standard All-Season Tires
When you compare grand touring tires to standard all-season tires, you'll find they typically offer a bit more when it comes to handling and speed capabilities. This is thanks to their performance-inspired design. However, they still retain the characteristics that make touring tires so comfortable and quiet, making them a great choice for those who desire a bit more oomph from their ride without compromising on comfort.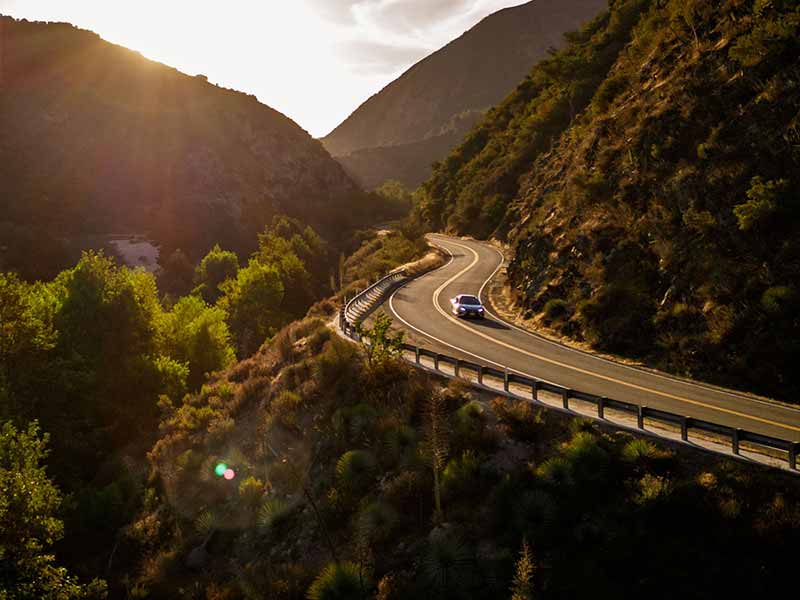 Performance Tires: How They Fit In
So, we've covered touring and grand touring tires. Now, it's time to zoom into the fast lane and talk about performance tires. Strap in, because these babies are all about speed and handling!
What Are Performance Tires?
Performance tires are like the sports shoes of the tire world. They're designed for speed, agility, and quick response. Think of them as your go-to choice for a sprint, not a marathon.
These tires typically have larger tread blocks and more rubber in contact with the road. This translates to better grip and sharper handling. If you have a need for speed or just like a sporty drive, performance tires could be your best friends.
Are Grand Touring Tires Better?
Here's the million-dollar question: Are grand touring tires better than performance tires? Well, the answer really depends on what you want from your tires.
If you're looking for a comfortable, quiet ride and don't mind giving up a bit of handling and speed, grand touring tires could be a better choice. They offer the comfort of touring tires but with a bit of a performance edge.
On the other hand, if speed and handling are your top priorities and you don't mind a firmer ride, performance tires might be the way to go. They're designed to respond quickly and provide excellent grip, especially at higher speeds.
Performance Tires and Sports Cars
Performance tires are often the top choice for sports cars. Why? Because sports cars are all about performance, and these tires deliver just that. Their high-grip design can help you make the most of your sports car's capabilities. But remember, with great power comes great responsibility, so always drive safely!
Resources
Below are some links you may find helpful when learning about tires
Final Thoughts
If comfort and fuel efficiency are your top priorities, standard touring tires are your go-to option, offering a smooth, quiet ride ideal for daily commuting and long road trips. For those desiring a little more agility and speed without giving up comfort, grand touring tires, available in both summer and all-season versions, strike an impressive balance.
If, however, speed and handling take precedence over all else, performance tires, with their high-grip design, are your best companions, especially for those sporty, spirited drives. Remember, choosing the right tires involves considering your vehicle type, driving needs, local weather conditions, and personal preferences for noise level and comfort.
Good luck and happy motoring.