Ever tried running with the wrong pair of shoes on? Maybe flip flops when you need a quality pair of running shoes? Tires are like your car's shoes, and having the right pair on can make all the difference – especially when winter rolls around.
Are Winter Tires Worth It?

Tests show that a vehicle with winter tires can stop up to 30% shorter on snow and ice than one with all-season tires. That's the difference between stopping safely and sliding into an intersection.
In this article, we will explore the differences between winter and all-season tires, delve into the pros and cons of each, and help you decide whether investing in a set of winter tires is the right move for you. We will also discuss how different driving conditions and vehicle types can impact this decision, and shed light on how much of a difference winter tires can make to your driving experience.
Let's take a closer look.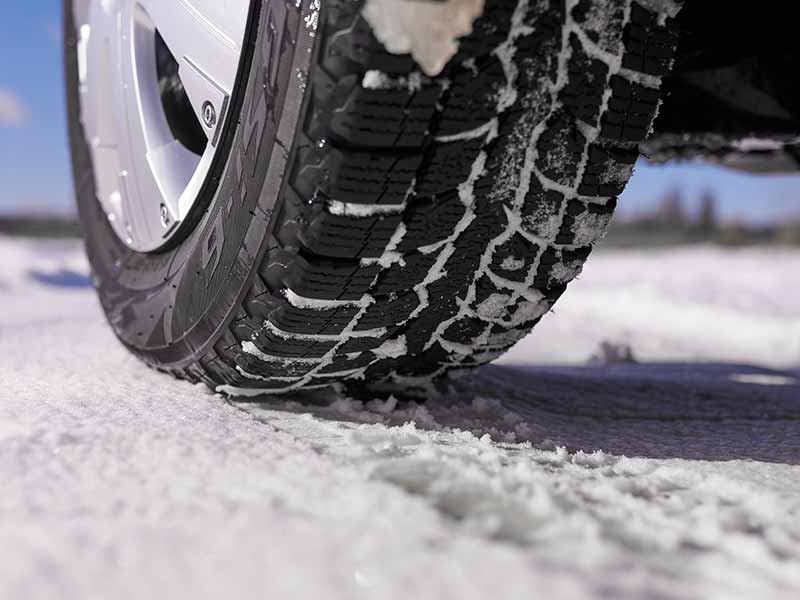 Understanding Tires: Winter Vs All-Season
When it comes to tires, it's a bit like shoes. You wouldn't wear sandals in the snow, right? Or heavy boots on a sunny beach? Well, tires are the same! They have different jobs depending on the weather and road conditions. So, let's dive in and understand the differences between winter and all-season tires.
What are Winter Tires?
Winter tires, often called snow tires, are made to be your best friends during those chilly months. Their job is to provide a better grip and more control when the roads get slippery with snow or ice. Let's break it down:
Tread Design: Winter tires have a special design with deeper treads (those are the grooves on the tire). The pattern is more 'aggressive' (it's busier with more cuts and slits) which helps them bite into snow and ice and throw it out of the way.
Rubber Composition: They're made of a different type of rubber that stays flexible in cold temperatures. If you've ever left a rubber band outside in the cold and noticed how it became stiff, you'll get why this is important! A flexible tire can grip the road better.
Bite Particles: Some snow tires even have tiny bits of metal or hard materials in them. These bite particles, as we call them, help the tire dig into ice for better grip. These are not to be confused with studded snow tires, which take things to a whole new level.
What are All-Season Tires?
On the other hand, all-season tires are the "jack of all trades" of tires. They're designed to handle spring rains, summer heat, light snow, and everything in between. Here's what makes them special:
Tread Design: All-season tires have less aggressive tread patterns compared to winter tires. The grooves are designed to push away rain and provide a stable ride in dry conditions, and they're usually quieter on dry roads.
Rubber Composition: These tires are made of a harder rubber that doesn't get too soft in the summer heat or too hard in mild winter. It's a good balance for different weather conditions, but not for extreme temperatures.
Versatility: All-season tires are designed to give a comfy ride all year round without the need for changing tires. But keep in mind that while they're pretty good in many conditions, they're not perfect in all. Kind of like wearing sneakers; they're fine for many occasions, but they won't be as good as sandals on the beach or boots in heavy snow.
The Pros and Cons of Winter Tires
So, you're considering getting a set of winter tires for those chilly months. Great! Let's look at both the sunny and the shady sides of winter tires.
Advantages of Winter Tires
Winter tires have some cool features that make them real champions in cold weather.
Exceptional Performance in Snow and Ice: Winter tires are experts at dealing with snow and ice. Remember the 'aggressive' tread pattern and bite particles we talked about earlier? They help the tire dig into the snowy or icy road and give you better control over your vehicle. It's like having a snowplow at the bottom of your car!
Enhanced Safety Features Specific for Winter Conditions: Winter tires not only provide better traction, but they also improve your vehicle's braking and handling when it's cold outside. You know how you can slide a bit when you try to stop on a snowy road? Winter tires help reduce that.
Disadvantages of Winter Tires
But even superheroes have weaknesses. Here are some points to consider:
Limited Use: Winter tires are not meant for all-year-round use. When the temperature rises, the softer rubber compounds in winter tires wears out faster. Plus, the heavy tread can make your ride noisier and less smooth in warm weather.
Extra Costs: You need to switch to and from your winter tires to summer tires each year. This could mean extra costs for tire mounting, balancing, and possibly storing your off-season tires. If not reusing the same wheels you'll need to spend more money on a set of dedicated wheels for the winter season. And let's not forget it'ss a decent chunk of change to buy winter tires!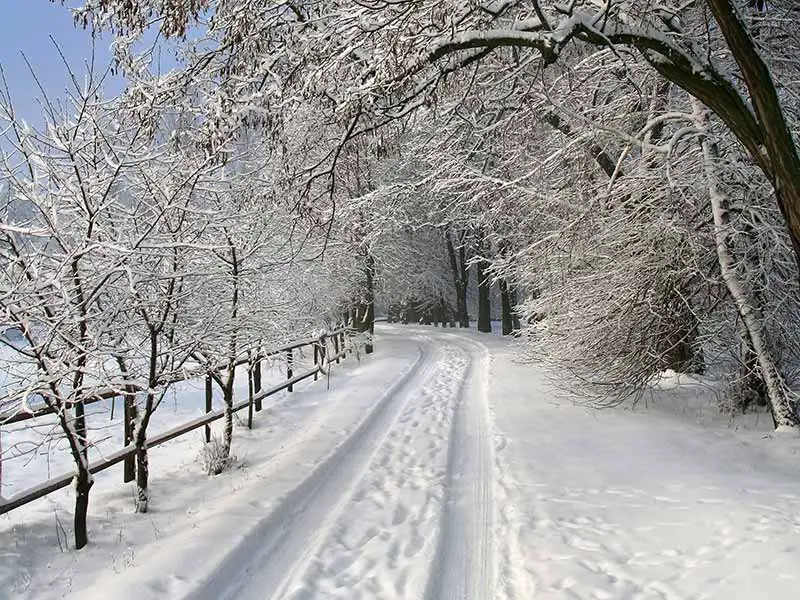 The Pros and Cons of All-Season Tires
Now, let's turn our attention to the other contender in our match: the all-season tire.
Advantages of All-Season Tires
All-season tires are popular for some pretty good reasons.
Versatility: The major advantage of all-season tires is that they're versatile. They can handle a variety of road conditions – from dry to wet, and even light snow. Think of them as a good pair of sneakers that you can wear for most occasions.
Economical: With all-season tires, you don't need to worry about changing tires with the seasons or finding a place to store your off-season tires. This can save you both money and hassle.
Disadvantages of All-Season Tires
Of course, all-season tires also have their downsides.
Performance Limits in Severe Winter Conditions: All-season tires are like a Swiss army knife – handy for a lot of things but not the best tool for every job. In heavy snow or severe cold, they may not provide the same traction or control as winter tires.
Not as Good as Specialized Tires: While they do well in many conditions, all-season tires aren't the absolute best in any single one. They're a compromise, trading off some performance in extreme conditions for versatility.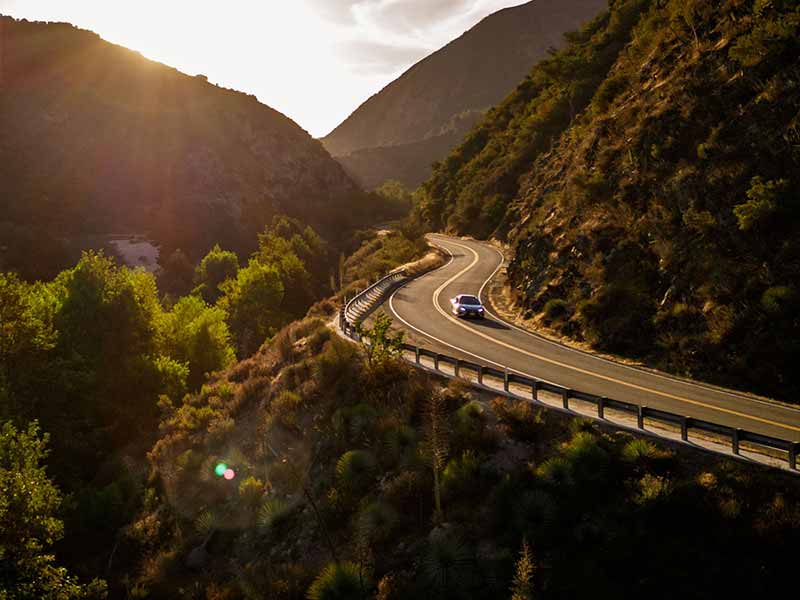 Do You Really Need Winter Tires?
Before you decide, let's look at some important factors:
Climate of Your Area: If you live where winter means heavy snow covered roads, icy conditions, or super cold temperatures, winter tires are a smart move. But if your winters are mild and snow is a once or twice-a-year event, all-season tires might do the trick.
Amount of Driving During Winter Conditions: Think about how much you're going to be on the road in winter. If you're commuting every day no matter the weather, winter tires could provide extra safety. But if you can work from home on snowy days, or you don't drive much, you might not need them.
Type of Vehicle: Do you have an All-Wheel Drive (AWD) vehicle? AWD can help you get going in the snow, but it doesn't help you stop. No matter what kind of vehicle you drive, good winter tires can improve your ability to brake and steer safely in winter conditions.
How Much of a Difference Do Winter Tires Make?
So, how much difference do winter tires really make? Quite a bit, actually! Imagine trying to run on a slippery, snowy road with sneakers versus waterproof boots with soles designed to better grip snow and ice. You'd have a much easier time with the boots, right? That's sort of like the difference between winter tires and all-season tires in snowy or icy conditions.
In real terms, tests show that a vehicle with winter tires can stop up to 30% shorter on snow and ice than one with all-season tires. That's the difference between stopping safely and sliding into an intersection. Winter tires can also help you turn and avoid obstacles in the snow, keeping you safer on winter roads.
At the end of the day, choosing the right tires depends on your personal situation: where you live, how much you drive in winter, and your comfort level with winter driving. Consider the pros and cons of both types of tires and choose wisely. Remember, the right set of tires is one of the most important things for your vehicle's safety and performance. After all, they're the only part of your car that actually touches the road!
Resources
Below are some links you may find helpful when learning about tires
Final Thoughts
Just like picking the right pair of shoes for a snowy hike, choosing the right tires for your vehicle in winter can make your journey safer and more comfortable. We've walked through the differences between winter and all-season tires, their advantages and disadvantages, and considered the specific factors that might make one a better choice for you than the other.
One key takeaway from this discussion is that the best tire for you largely depends on your specific circumstances: your local climate, how much you drive in winter conditions, and what kind of vehicle you have. If you frequently have to drive in heavy snow or icy conditions, investing in winter tires could be a smart move.
Good luck and happy motoring.