Imagine it's a beautiful summer day. You're ready for a fun road trip, but you're not quite sure if your mud and snow (M+S) tires are up to the task. After all, they're great in mud and snow, but what about the hot summer pavement? Well, you're about to discover just how versatile your M+S tires really are.
Are Mud And Snow Tires Good For Summer?

Yes, mud and snow tires (M+S) are good for summer. They provide adequate traction and are designed for all-season use, performing well in various conditions including summer.
In this article, we'll delve into the world of all-season M+S tires, exploring their design, their differences from winter tires, and their performance in summer conditions. We'll also provide guidance on when to choose M+S tires and how to properly maintain them for optimal performance and longevity.
Let's take a closer look.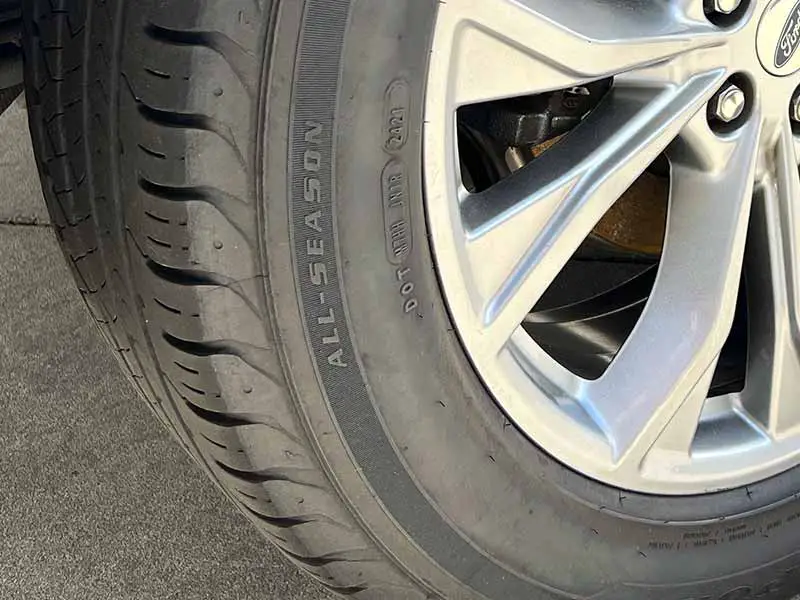 What Are Mud And Snow Tires?
You've probably seen these letters "M+S" on the side of a tire before, right? Well, those letters mean the tire has been approved for use in both muddy and snowy conditions by the Rubber Manufacturer's Association. They're pretty versatile, which is why they're also called all-season tires.
The Design of M+S Tires
So, what makes these tires special? Well, there are a few things that set them apart:
Deep Ridges: Unlike some other tires, M+S tires usually have deep ridges. These ridges are great because they give the tire more grip in slick conditions. Think about trying to walk on ice in smooth-soled shoes – not easy, right? It's the same concept with tires. Those deep ridges act like treads on a boot, helping the tire to "grab" onto slick surfaces and keep you on the road.
Tread Gaps: M+S tires have wider gaps between the sections of tread than winter tires. These gaps are what give them traction in both mud and snow. Imagine trying to walk through mud in those same smooth-soled shoes. You'd slip and slide all over the place! But with boots that have deep treads? You've got a much better chance of staying upright. It's the same for your car – those wider gaps in the tread help to provide better traction.
Performance in Different Conditions
Here's where things get a little tricky. M+S tires are great for temperate winter conditions, meaning they do well with occasional snow and ice. They also work fairly well in mud, providing enough traction to get you through it.
But – and this is a big but – they're not the best for very cold temperatures and heavy snow. Why? Well, they can get stiff in the cold, and that can affect their performance, especially when it comes to braking and cornering​.
So, while M+S tires can handle a lot of different conditions, they're not perfect for everything. That's why it's so important to understand what conditions you'll be driving in most often and choose your tires accordingly.
Are M+S Tires Suitable For Summer?
Are M+S tires good for summer? Let's find out.
Performance of M+S Tires in Summer
Let's start with the basics. M+S tires, also known as all-season tires, are built to handle a variety of road conditions – and that includes summer conditions. They're designed to provide balanced dry and wet performance levels, as well as acceptable snow traction in regions with light winter weather.
Now, you might be wondering, "What about the heat?" Good question! M+S tires can hold their own in hotter temperatures too. While they may not perform as well as summer-specific tires on hot, dry pavement, they do a pretty decent job for a tire that's also built to handle winter conditions.
M+S Tires For Summer Adventures
But here's where M+S tires really shine in the summer – those trips to the countryside, the lakeside, or anywhere else that might involve some off-the-beaten-path driving. M+S tires are great for dirt and gravel country roads that can get muddy in inclement weather.
Imagine you're heading to your favorite fishing spot, and it's been raining. The dirt road leading there has turned into a bit of a muddy mess. With M+S tires, you've got the traction you need to get through it.
A Word of Caution
But remember, while M+S tires are versatile and can handle a variety of conditions, they're not the best at everything. For serious off-roading, an all-terrain tire might be a better choice. And for driving on very hot pavement or high-speed driving, a summer tire might give you the best performance.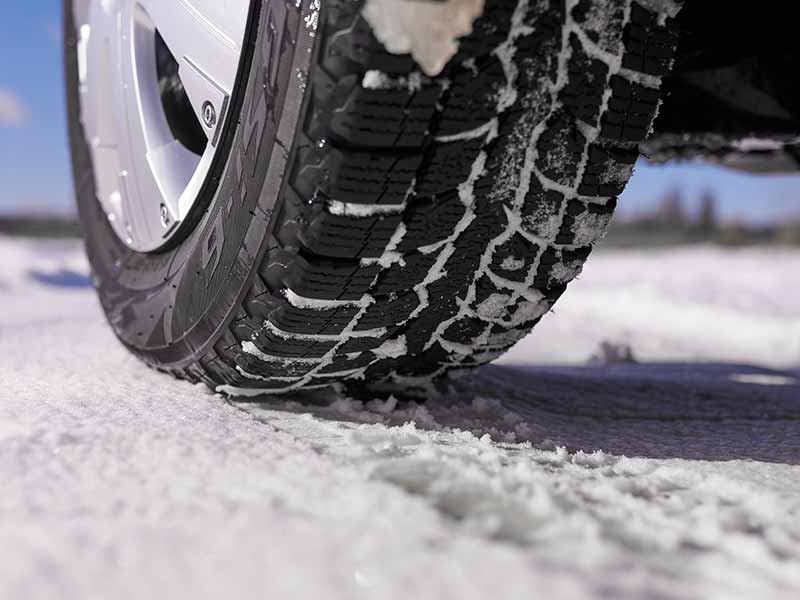 How Are M+S Tires Different From Winter Tires?
Let's talk about how they compare to another type of tire you've likely heard of – winter tires. Yes, despite the name, M+S tires and winter tires are not the same. Let's dive into the differences.
What Are Winter Tires?
First things first, what are winter tires? Just like the name suggests, winter tires are designed specifically for winter conditions. They're marked with a cute little icon that looks like a mountain peak with a snowflake inside it.
Here's the thing: Winter tires are great at handling snow and ice. Their tread blocks have wider sections between them compared to M+S tires, which helps give them superior traction in winter conditions. This means you can drive with more confidence in slush, snow, and ice.
Another cool thing about winter tires is that they're made with a higher percentage of natural rubber. This makes them stay flexible and soft even when the weather is super cold, like below zero. Why does this matter? Well, flexibility is key when it comes to maintaining traction on icy roads. So, these tires are a good choice when you face hazardous snow and ice conditions throughout much of the winter​​.
Comparing M+S Tires to Winter Tires
Alright, so we know M+S tires are good for all-season use, and winter tires are great for, well, winter. But how do they stack up against each other?
M+S tires are pretty versatile. They handle temperate winter conditions well, with only occasional snow and ice, and they also perform well in mud. But when it comes to very cold temperatures and lots of snow, they can get a bit stiff and their performance can drop. They aren't quite as good at braking or cornering in these conditions as winter tires are​.
On the other hand, winter tires are specifically designed to handle deeper snow and sub-zero temperatures. They perform fine in lighter snow just like M+S tires, but they really shine when things get extra snowy and cold. So, if you live in a place where winters are seriously snowy and cold, you'll be better off with a set of good winter tires​.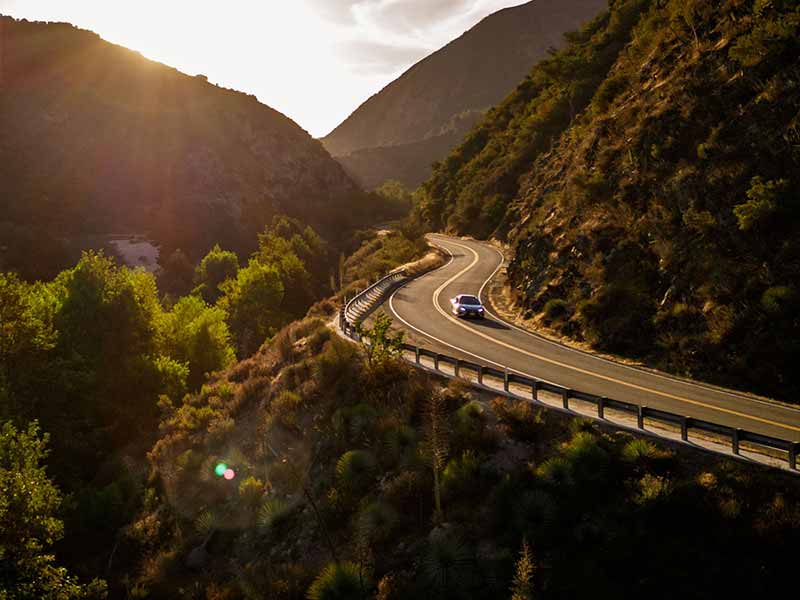 What To Consider When Choosing M+S Tires?
Okay, so we've covered a lot about mud and snow (M+S) tires so far. But you might still be wondering, "How do I know if M+S tires are the right choice for me?" Well, there are a few things you need to consider.
Your Local Climate
First, you need to think about your local climate. If you live somewhere that gets a decent amount of snow in the winter but doesn't turn into a winter wonderland, M+S tires could be a good fit. They're designed to handle moderate winter conditions as well as mud, so they can be a good choice if your winters include a mix of both.
Your Driving Conditions
Next, think about the conditions you'll be driving in. Do you often drive on dirt or gravel roads? Maybe you live in the countryside, or maybe you just like to take the scenic route. If so, M+S tires could be a great choice. They're designed to provide good traction on these types of roads, especially when they get a little muddy.
Your Vehicle Type
Also, consider what kind of vehicle you have. M+S tires can be used on a variety of vehicles, from cars to trucks. But remember, they're not the best choice for every situation. For example, if you're doing serious off-roading, you might want to consider all-terrain tires instead. And if you're driving in very cold, snowy conditions, winter tires might be a better choice.
The Trade-Offs
Remember, M+S tires are a bit of a trade-off. They can handle a variety of conditions reasonably well, but they're not the best at any one thing. If you need a tire that can handle very specific conditions, like heavy snow or extreme off-roading, you might be better off with a specialized tire. But for everyday driving in a variety of conditions, M+S tires can be a great choice.
Resources
Below are some links you may find helpful when learning about tires
Final Thoughts
Just as we imagined at the start, it's that beautiful summer day and you're all set for your road trip. But now, you're equipped with the knowledge that your mud and snow (M+S) tires are more than capable of handling the journey. Whether it's a hot pavement or a muddy country road, your M+S tires are ready to tackle it all.
The key takeaway from this article? M+S tires are a versatile choice, offering a balance of performance across different conditions. But remember, while they're great for a variety of situations, they're not the best for extreme winter or off-roading conditions. So, always consider your specific needs, your vehicle, and the local climate before making a decision.
Good luck and happy motoring.