Ever found yourself staring at the rows and rows of tires in an auto shop, overwhelmed by choices? Or maybe you've heard that Michelin tires are some of the best in the business, but you're skeptical. Where are they even made, and why should you care?
Where Are Michelin Tires Made?

Michelin tires are made in several U.S. cities, including Greenville and Lexington in South Carolina, Tuscaloosa in Alabama, and Ardmore in Oklahoma. Internationally, the company has manufacturing facilities in Clermont-Ferrand, France; Valladolid, Spain; and Shenyang, China, among other locations.

Michelin is a French Tire Manufacturing company with their North American headquarters located in Greenville, South Carolina. 
In this article, we'll identify various Michelin manufacturing locations, delve into why knowing where your tires are made is crucial for safety, quality, and environmental impact, discuss the stringent quality controls they undergo.
Let's take a closer look.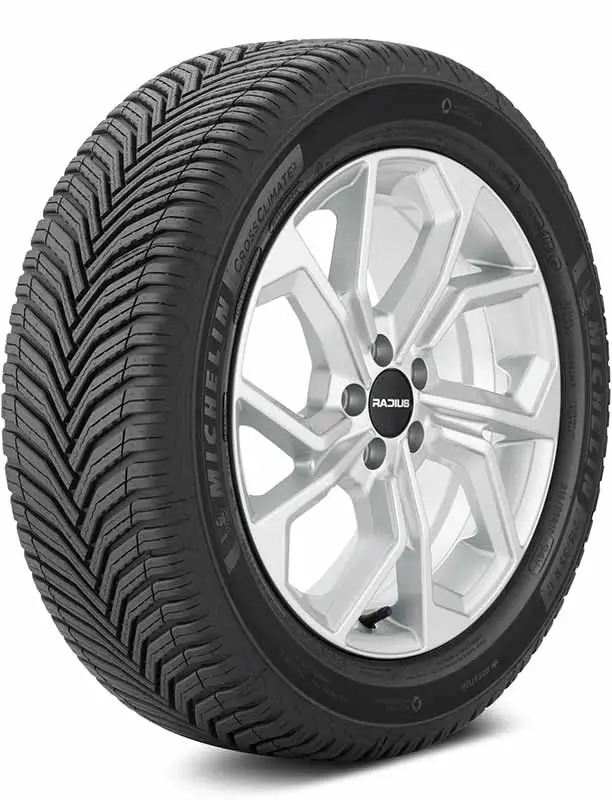 Where Are Michelin Tires Made?
When it comes to Michelin, one of the most frequent questions people ask is, "Where are Michelin tires actually made?" The answer is as extensive as the company's product line, with manufacturing facilities spanning multiple continents.
Made in the USA: Factories Closer to Home
Michelin has an extensive network of manufacturing facilities spread across the globe. Let's break it down by region to give you a comprehensive view of where these top-tier tires come to life.
Made in the USA: Factories Closer to Home
For those specifically interested in "Where are Michelin tires made in the USA?", Michelin has multiple facilities across several states:
Dothan, AL: Light truck tires
Tuscaloosa, AL: Passenger tires
Covington, GA: Tread rubber and retreading materials
Fort Wayne, IN: Car tires
Kansas City, MO: Aircraft treading
Asheboro, NC: Tread rubber and retreading materials
Norwood, NC: Aircraft tires
Ardmore, OK: Passenger tires
Starr, SC: Semi-finished products, earthmover tires
Greenville, SC: Passenger tires
Lexington, SC: Two facilities, one for passenger tires and another for earthmover tires
Sandy Springs, SC: Semi-finished products
Spartanburg, SC: Truck and bus tires
Duncan, SC: Tread rubber and retreading materials
These American factories produce a wide range of tire types, from passenger tires to light truck tires, and specialized tires for machinery like earthmovers.
European Roots: French Origin and Beyond
Michelin originated in France and continues to have a strong manufacturing presence in Europe. Key locations include:
Clermont-Ferrand, France: Michelin's birthplace
Valladolid, Spain: Another major European facility
Germany: Contributing to Michelin's European presence
These European factories specialize in various types of tires, including passenger tires, light truck tires, and earthmover tires, among others.
Asian Expansion: The Role of China
Another question often raised is, "Are Michelin tires made in China?" Yes, Michelin has expanded its operations to China, recognizing the country's growing automotive market. The Chinese plants are equipped to produce:
Passenger Tires
Light Truck Tires
Bus Tires
Quality Across Borders: Consistency in Manufacturing
Whether in the USA, Europe, or Asia, Michelin maintains a consistent level of quality across all its factories. This ensures that regardless of where your Michelin tires are made, they meet the same stringent quality and safety standards.
Specialty Tires: Aircraft, Earthmovers, and More
It's worth noting that certain types of specialized tires, such as those for aircraft or large earthmovers, are often produced in dedicated facilities. These specialized plants are equipped with the technology and expertise needed to manufacture such unique and high-performing products.
Supply Chain Transparency: What It Means for You
Knowing where your tires are made isn't just a piece of trivia; it's valuable information that can impact your purchase decision. Michelin is transparent about its manufacturing locations because it's confident in the quality of its products, regardless of where they are made.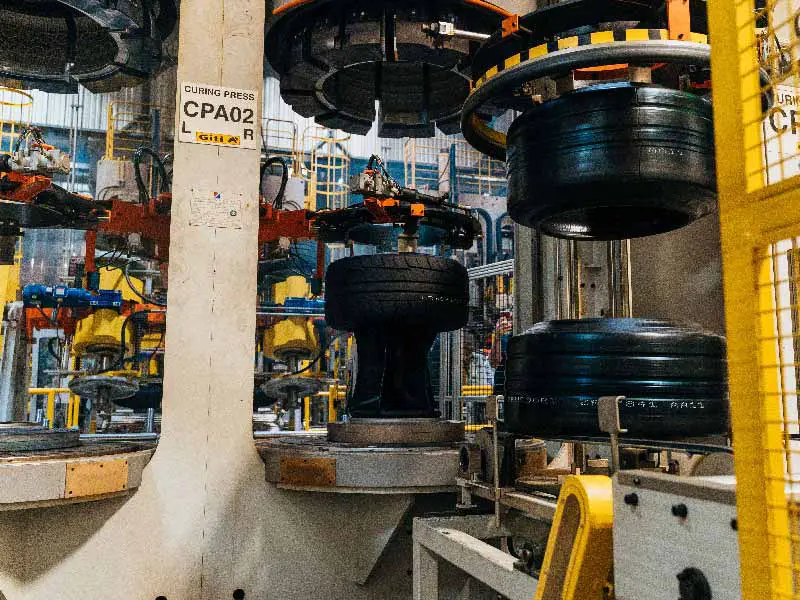 Why Manufacturing Location Matters
The manufacturing location of your tires can have direct implications for safety standards, quality control, and even environmental impact. Let's delve deeper into why this information is crucial for consumers.
Safety Standards: A Universal Priority
When it comes to Michelin's passenger tires and light truck tires, safety is a non-negotiable feature, irrespective of where the tire was manufactured. However, different countries have unique safety standards that manufacturers must meet. Knowing where your tires are made can help you understand:
Regulatory Approvals: Whether the tires comply with local or international safety guidelines.
Testing Procedures: The kinds of safety tests that the tires have undergone, which can vary by country.
Quality Control: Consistency Across Borders
Michelin maintains a universal standard of quality control in all its manufacturing facilities. Yet, different countries have specific methods and technologies that can influence the final product. Quality control factors to consider include:
Inspection Protocols: The types of inspections and audits a tire goes through during and after production.
Material Sourcing: Where the raw materials like rubber and retreading materials come from and how they impact the tire's performance.
Environmental Impact: A Global Responsibility
Tire manufacturing has environmental implications, from the extraction of raw materials to the energy consumed during production. Michelin is committed to minimizing its environmental footprint, but regulations can vary from one country to another. Knowing the manufacturing location helps you understand:
Emission Standards: The level of environmental regulations the facility must adhere to.
Waste Management: How waste materials are treated or recycled during the manufacturing process.
Certification Processes: A Mark of Trust
Michelin follows rigorous certification processes in different countries to meet or exceed local standards. This includes:
ISO Certifications: Common international standards for quality and environmental management.
Country-Specific Approvals: Specialized certifications that vary by country and sometimes even by state within countries.
By being transparent about its manufacturing locations and the certification processes it follows, Michelin allows consumers to make more informed choices. This is especially important for those who are particular about safety norms, quality assurances, or environmental commitments when purchasing passenger or light truck tires.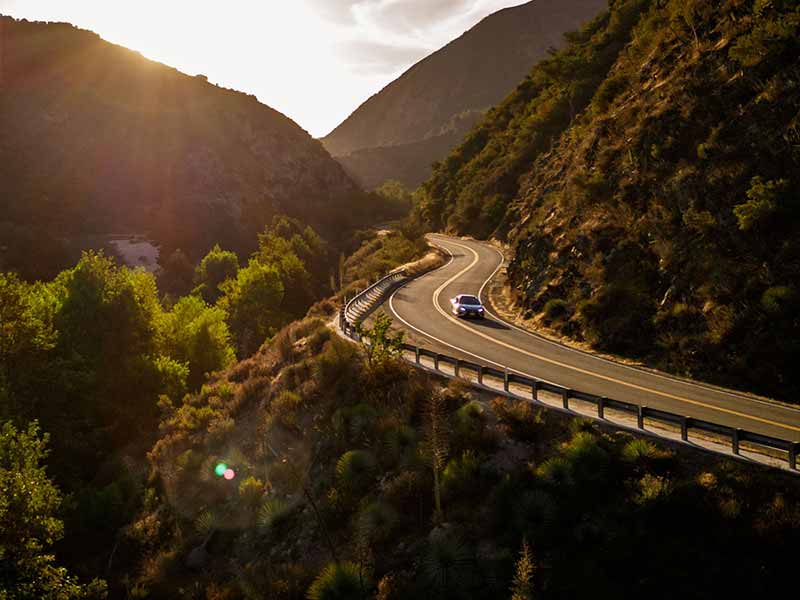 Quality Control in Michelin Tires
If you've ever wondered, "Are Michelin tires really that good?" the answer is a resounding yes. Michelin has set itself apart in the tire industry by adhering to rigorous quality control standards. Let's explore how Michelin ensures each tire rolling out of their factories is top-notch.
Material Selection: The Building Blocks of a Tire
Before a Michelin tire even takes shape, a lot of thought goes into the materials that will be used. The company uses:
High-Quality Rubber: To provide durability and flexibility.
Advanced Compounds: To offer better grip on the road.
Retreading Materials: To extend the life of commercial tires.
Manufacturing Process: Precision and Consistency
The making of a tire isn't as simple as it may seem. Each Michelin tire goes through several stages:
Mixing: Materials are blended to form the rubber compound.
Building: Layers are added to create the tire's structure.
Curing: Heat and pressure are applied to give the tire its final shape.
Each of these stages is carefully controlled to ensure the tire meets Michelin's strict specifications.
Testing: The Ultimate Proof of Quality
Michelin doesn't just rely on high-quality materials and manufacturing processes; they also put their tires through rigorous tests:
Wear and Tear: To measure how long the tire will last.
Wet and Dry Surface Testing: To ensure optimal grip and safety.
Load Tests: To assess how much weight the tire can safely carry.
Certifications: Meeting and Exceeding Standards
Michelin tires often meet or even exceed safety and quality standards set by various countries and organizations. The company undergoes regular audits and inspections to maintain these certifications, ensuring you're buying a product you can trust.
Continuous Improvement: Always Striving for Better
Quality control at Michelin is not a one-time process; it's ongoing. Through customer feedback, research, and development, Michelin continually refines its products to meet the evolving needs of drivers around the world.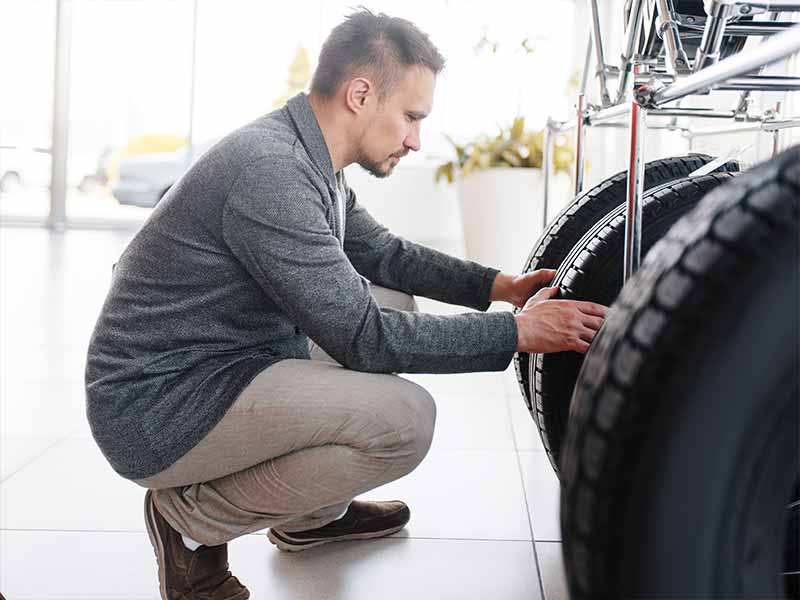 Types of Tires Michelin Produces
Michelin knows that not all tires are created equal because not all vehicles have the same needs. Whether you're driving a small car, a big truck, or even piloting an aircraft, Michelin has a tire designed specifically for your type of vehicle. Let's delve into the different types of tires Michelin offers.
Passenger Tires: For Everyday Drivers
Michelin produces a wide range of passenger tires that are designed to meet various driving conditions, from city commuting to long-distance travel. These tires are known for their:
Durability
Fuel Efficiency
Safety Features
Comfort and Ride Quality
Light Truck Tires: Built for the Heavy Lifting
If you have a pickup truck, a van, or a small commercial vehicle, Michelin's light truck tires are designed to meet your specific needs. Key characteristics include:
Load Capacity
Off-Road Capability
Tread Design for All-Weather Conditions
Earthmover Tires: Tackling Tough Terrain
In the construction and mining industries, earthmover tires are essential. Michelin's earthmover tires are designed to withstand extreme conditions and loads. They are:
Highly Durable
Built for Stability
Able to Resist Punctures
Bus Tires: Keeping Public Transportation on the Move
For public transportation systems like city buses, the right tire can make a big difference in both safety and efficiency. Michelin's bus tires offer:
Long Service Life
Fuel Efficiency
Good Wet and Dry Grip
Aircraft Tires: Skies are Not the Limit
Aircraft tires are in a league of their own, facing unique challenges like high landing speeds and extreme temperature fluctuations. Michelin provides:
High-Speed Capability
Resistance to Wear and Tear
Temperature Resilience
Farm Equipment Tires: Sowing Seeds of Reliability
Farming equipment like tractors and harvesters require specialized tires that can handle uneven and soft terrains. Michelin's farm equipment tires are:
Designed for Soil Protection
Long-lasting
Capable of Handling Heavy Loads
Quality Materials: It's More Than Just Rubber
To make all these specialized tires, Michelin uses a variety of materials, including high-grade rubber and retreading materials. This ensures that each tire is built for its specific purpose while maintaining the company's high standards for quality.
Resources
Below are some links you may find helpful when learning about tires
Final Thoughts
So, there you have it—everything you ever wanted to know about Michelin tires neatly packed into one comprehensive guide. From Michelin's innovative beginnings to its unwavering commitment to quality, it's clear that the company has set the gold standard in the tire industry.
Knowing where your Michelin tires are manufactured adds another layer of trust, as it speaks volumes about the safety standards, quality control, and environmental responsibility that the company upholds.
Good luck and happy motoring.