Tires: they're the unsung heroes of every journey, gripping the road beneath and ensuring our safety. But did you know there's a world of difference between regular and low profile tires, and that choosing the right one can redefine your driving experience?
What Is Considered A Low Profile Tire?

A low profile tire is characterized by its shorter sidewall height relative to its width, often resulting in improved handling and a sportier appearance. These tires typically have an aspect ratio of 50 or below.
In this article, we'll delve deep into the world of tires, demystifying terms, comparing low profile tires with regular ones, understanding their unique characteristics, and weighing their pros and cons. We'll also touch upon the cost implications and provide practical maintenance tips for those considering or already using low profile tires.
Let's take a closer look.
Understanding Tire Terminology
Tires are an essential component of any vehicle, and understanding their terminology can help you make informed decisions about your vehicle's maintenance and performance. Let's delve into some of the most commonly used terms related to tires.
Aspect Ratio
The aspect ratio of a tire refers to the relationship between its width and height. It's expressed as a percentage and provides insight into the tire's profile.
For example, if a tire has an aspect ratio of 50, it means the tire's height is 50% of its width.
A lower aspect ratio indicates a shorter sidewall, which is typical of low profile tires. Conversely, a higher aspect ratio suggests a taller sidewall, common in regular tires.
Tread Width
Tread width is the measurement of the tire's contact patch, or the portion of the tire that touches the road. This width can influence various aspects of a vehicle's performance, such as:
Traction: A wider tread can offer better grip, especially in wet conditions.
Fuel Efficiency: Sometimes, a narrower tread can reduce rolling resistance, potentially improving fuel economy.
Wear: The distribution of wear can vary based on the tread width and driving conditions.
Rolling Resistance
Rolling resistance refers to the force resisting the motion when a tire rolls on a surface. Several factors can influence rolling resistance, including:
Tire Composition: The materials used in the tire can either increase or decrease its rolling resistance.
Tire Pressure: Under-inflated tires can increase rolling resistance, leading to decreased fuel efficiency.
Road Surface: Rough or uneven surfaces can increase rolling resistance compared to smooth roads.
Reducing rolling resistance can lead to improvements in fuel efficiency. That's why it's essential to maintain proper tire pressure and consider tire composition when purchasing new tires.
High Profile Tires Vs Low Profile
When it comes to choosing tires for your vehicle, the decision often boils down to low profile tires versus regular tires. Both have their unique characteristics, advantages, and disadvantages. Let's break down the differences and similarities between the two.
What Defines a Low Profile Tire?
Low profile tires, often referred to as "low pros," have a shorter sidewall or a lower aspect ratio compared to regular tires. This means:
The height of the tire (from the rim to the tread) is shorter.
They often have a wider tread width, which can offer a larger contact patch with the road.
Aspect Ratio's Role
The aspect ratio, as previously discussed, plays a pivotal role in categorizing a tire as low profile.
Lower Aspect Ratio: Typically, tires with an aspect ratio of 50 or below are considered low profile. For instance, a tire labeled as 225/45R17 has an aspect ratio of 45, making it a low profile tire.
Higher Aspect Ratio: Tires with an aspect ratio above 50 are usually considered regular tires. They have taller sidewalls, providing a different driving experience.
Which Tire is Taller: 50 or 60?
A common question among vehicle owners is about the height of tires based on their aspect ratio. To clarify:
A tire with an aspect ratio of 60 is taller than one with an aspect ratio of 50.
The number represents the height of the tire as a percentage of its width. So, a higher number indicates a taller tire.
Key Differences and Similarities
To summarize the primary distinctions and commonalities between low profile and regular tires:
Appearance: Low profile tires have a sportier, more aggressive look due to their shorter sidewalls.
Driving Experience: Low pros can offer better handling and responsiveness, especially during sharp turns or at higher speeds.
Comfort: Regular tires, with their taller sidewalls, can absorb road bumps better, providing a smoother ride.
Cost: Low profile tires can sometimes be more expensive due to specialized materials and design.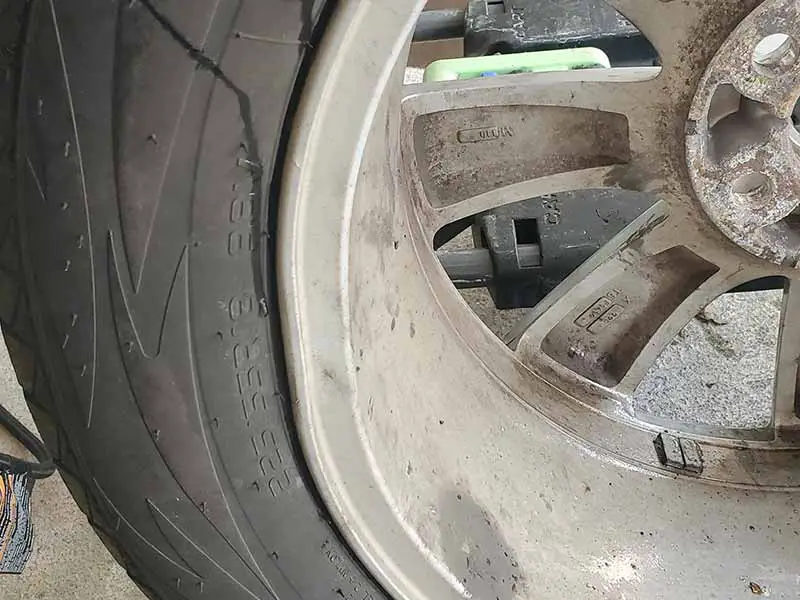 Characteristics of Low Profile Tires
Low profile tires have become increasingly popular in recent years, especially among enthusiasts seeking a sportier look and enhanced performance. But what exactly sets these tires apart? Let's explore the defining characteristics of low profile tires.
Design and Features
At their core, low profile tires are distinguished by their design and specific features:
Shorter Sidewall: The most noticeable feature is the reduced height of the sidewall, giving the tire a flatter appearance.
Wider Tread Width: Many low profile tires have a broader tread width, increasing the contact patch with the road.
Stiffer Sidewalls
One of the primary features of low profile tires is their stiffer sidewalls. This characteristic offers:
Improved Handling: The rigidity can provide better feedback and responsiveness during driving, especially when cornering.
Reduced Flex: During high-speed maneuvers, the stiffer sidewall ensures the tire doesn't flex excessively, maintaining its shape.
Lower Aspect Ratios
As previously discussed, the aspect ratio is crucial in determining a tire's profile:
Thin Appearance: Low profile tires typically have an aspect ratio of 50 or below, giving them a slender look.
Performance-Oriented: These tires are often found on sports cars and performance-oriented vehicles due to their handling benefits.
Benefits of a Larger Contact Patch
The broader tread width of many low profile tires results in a larger contact patch, which can offer:
Enhanced Grip: A larger surface area in contact with the road can improve traction, especially in dry conditions.
Better Braking: The increased contact can also lead to shorter braking distances.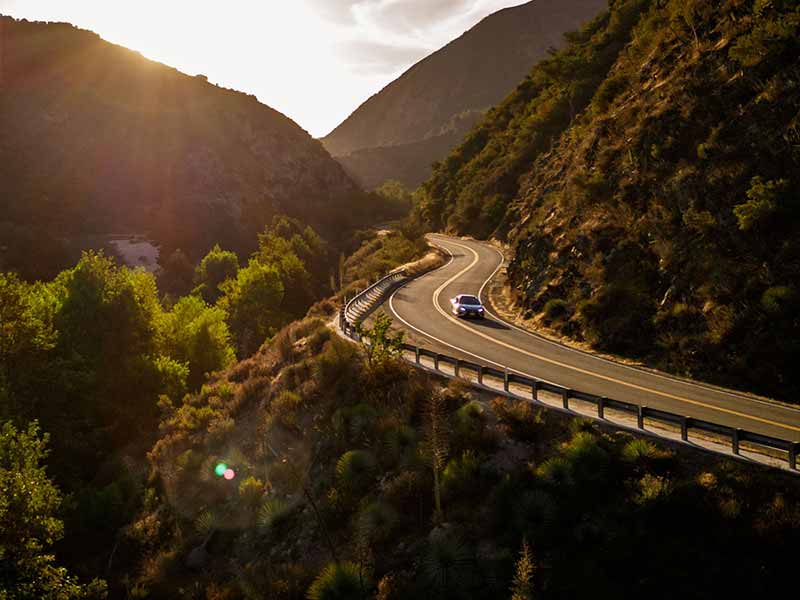 Advantages and Disadvantages of Low Profile Tires
Low profile tires, with their sporty appearance and performance-oriented features, have garnered a significant following. However, like any product, they come with their set of pros and cons. Let's weigh the benefits against the drawbacks.
Advantages of Low Profile Tires
Low profile tires offer several benefits that can enhance the driving experience:
Better Handling: Thanks to their stiffer sidewalls and larger contact patch, these tires provide improved responsiveness, especially during cornering.
Aesthetic Appeal: Many drivers prefer the aggressive, sporty look that low profile tires lend to a vehicle.
Enhanced Fuel Economy: Some low profile tires can reduce rolling resistance, potentially leading to better fuel efficiency.
Improved Braking: The increased contact with the road can result in shorter braking distances, especially on dry surfaces.
Disadvantages of Low Profile Tires
While they have their perks, low profile tires also come with certain challenges:
Increased Risk of Damage: The shorter sidewall makes these tires more susceptible to damage from potholes or curbs.
Potentially Higher Costs: Specialized materials and design can make low profile tires more expensive than their regular counterparts.
Tire Pressure Maintenance: These tires might require more frequent checks and adjustments to maintain optimal tire pressure.
Ride Comfort: The stiffer sidewall can lead to a firmer ride, which might not be as comfortable on rough or uneven roads.
Strain on Suspension: Due to their design, low profile tires can sometimes put additional strain on a vehicle's suspension system.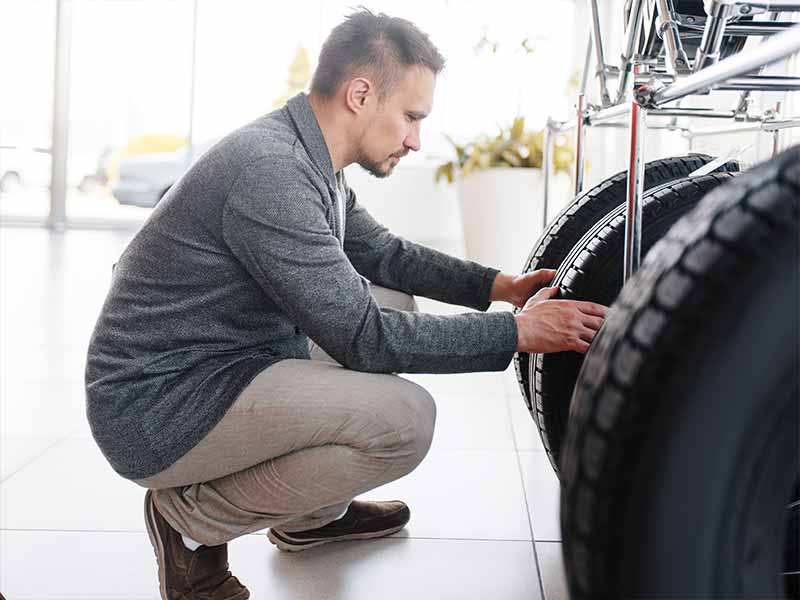 Cost Implications
When considering a switch to low profile tires or when purchasing a new vehicle equipped with them, it's essential to understand the potential cost implications. While the initial price tag is a factor, there are other long-term costs to consider as well.
Initial Purchase Price
Low profile tires, with their specialized design and materials, can sometimes come with a heftier price tag:
Specialized Design: The engineering that goes into creating a performance-oriented tire can drive up costs.
Materials: High-quality materials, often used in low profile tires to ensure durability and performance, can be more expensive.
Maintenance and Replacement Costs
Beyond the initial purchase, there are other costs to consider:
Frequent Replacements: Due to their design, low profile tires might wear out faster, especially if driven aggressively or on rough roads.
Tire Pressure Monitoring: Maintaining optimal tire pressure is crucial for performance and safety. This might require regular checks and potential adjustments, leading to added maintenance costs.
Damage Repair: As mentioned earlier, low profile tires are more susceptible to damage from potholes or curbs. Repairing or replacing a damaged tire can be costly.
Potential Savings
On the flip side, there are areas where low profile tires might save you money:
Fuel Efficiency: Some low profile tires can offer better fuel economy due to reduced rolling resistance. Over time, this can lead to savings at the pump.
Resale Value: Vehicles equipped with low profile tires, especially sports or luxury models, might fetch a higher resale value due to their aesthetic appeal.
Resources
Below are some links you may find helpful when learning about tires
Final Thoughts
Low profile tires, with their sporty appearance and enhanced handling, offer a distinct driving experience but come with their set of challenges. Regular maintenance, understanding their characteristics, and being aware of the cost implications are crucial. 
Whether you opt for low profile or regular tires, the key is to make an informed decision based on your driving needs and preferences.
Good luck and happy motoring.