Think back to the last time you noticed a car's wheels. Was it the shiny center or the stylish wheel cover that caught your eye?
These seemingly minor details play a significant role in your vehicle's performance and aesthetics. But how much do you really know about them? It's time to dive into the world of hubcaps and wheel covers and uncover their importance.
Hubcap Vs Wheel Cover

A hubcap is a small cover that fits over the center of the wheel, or the hub, primarily protecting the wheel bearings and lug nuts from dirt and damage.

A wheel cover is a larger disc that covers the entire wheel, providing a broader range of protection against elements and enhancing the wheel's aesthetics.
In this article, we will take a deep dive into the fascinating world of hubcaps and wheel covers. We'll explore their definitions, functions, and necessity for your vehicle. We'll also highlight the key differences between them and help you understand the roles of alloy and steel wheels in the context of these tire accessories.
Let's take a closer look.
Deep Dive: Hubcaps
You've probably heard the term "hubcap" before, but have you ever wondered what it really does? Let's take a closer look.
Hub Cap Example
What Exactly Is A Hubcap?
A hubcap, sometimes also referred to as a wheel center cap, is a decorative disk that fits snugly over the center part of a car's wheel. More than just a pretty face, this handy little disk actually serves an important purpose.
Function Of Hubcaps: The Unsung Heroes Of Your Car
Hubcaps are like the secret service agents for your car's wheels. They might not be in the limelight, but they're working behind the scenes to protect your wheels. How do they do that? Here's the lowdown:
Keeping Out Dirt and Debris: The main job of a hubcap is to keep dirt, road salts, and other debris from getting into the wheel bearings and axle. This is super important because when those parts get dirty, they can wear out quicker.
Protecting The Wheel's Hub: If you look closely at a car's wheel, you'll see that the hub – the very center part of the wheel – has some crucial parts. These include the lug nuts that keep the wheel attached to the car and the wheel bearings that help the wheel spin smoothly. A hubcap keeps these parts safe from damage.
Are Hubcaps Necessary?
Now you might be thinking, "Do I really need these hubcaps?" The short answer: yes, but with a little bit of a "but".
If you're driving around in normal conditions (read: not off-roading or going through extreme weather), then hubcaps can help prolong the life of your wheels. They keep those all-important wheel parts protected, so your wheels can keep on spinning smoothly.
However, if your hubcap falls off and you don't replace it right away, it's not the end of the world. You can still drive your car without it for a while, but remember that those wheel parts will be more exposed to dirt and potential damage.
Driving Without A Hubcap: The Consequences
So, what happens if you do decide to go commando and drive without a hubcap? Without the protective cover of the hubcap, dirt and other debris can get into the wheel's hub more easily. This can cause the parts to wear out quicker, which means more frequent and potentially more expensive maintenance for you.
In short, while a missing hubcap isn't a cause for immediate panic, it's something you'll want to replace sooner rather than later to keep your car running smoothly and to keep those maintenance costs down.
Deep Dive: Wheel Covers
Now that we've uncovered the mystery behind hubcaps, it's time to shift our focus to another wheel accessory – wheel covers.
Wheel Covers Example
What Is A Wheel Cover?
Simply put, a wheel cover is like a mask for your wheels. It's a larger disk that covers the whole wheel, not just the center hub. Its main job? To make your wheels look stylish and to offer some additional protection.
The Role Of Wheel Covers: More Than Just Good Looks
While wheel covers (also known as wheel trims or hubcaps in some cases) are often praised for their cosmetic appeal, their role extends beyond mere aesthetics. Here's what they do:
Beautifying Your Wheels: Wheel covers are like the icing on the cake for your wheels. They come in various designs, from simple and sleek to bold and flashy. This allows you to customize the look of your wheels to match your style.
Guarding Against Dirt and Damage: Similar to hubcaps, wheel covers also provide a protective layer against dirt, road salts, and debris. However, their larger size allows them to cover the wheel's rim as well, offering additional protection.
The Importance Of Wheel Covers
So, are wheel covers a must-have for your vehicle? Well, the answer to that depends largely on your personal preference and the type of wheels you have.
If you're keen on giving your wheels a customized look or if you want to protect your steel wheels from the elements, wheel covers can be a great addition. On the other hand, if you have alloy wheels, which are already quite attractive and rust-resistant, you might not feel the need for wheel covers.
What If You Drive Without A Wheel Cover?
Now, let's tackle the million-dollar question – can you drive without a wheel cover? Yes, you absolutely can. While wheel covers add an extra layer of protection and style, not having one won't stop your car from functioning.
However, driving without a wheel cover might leave your wheels more exposed to dirt and potential damage, especially if you have steel wheels. Plus, let's not forget that your wheels might lose a bit of their charm without their stylish cover.
Hubcaps vs Wheel Covers: Spotting the Difference
Now that we've got hubcaps and wheel covers all figured out, let's put them head-to-head. Are they just two different names for the same thing, or are they as different as apples and oranges? Let's find out.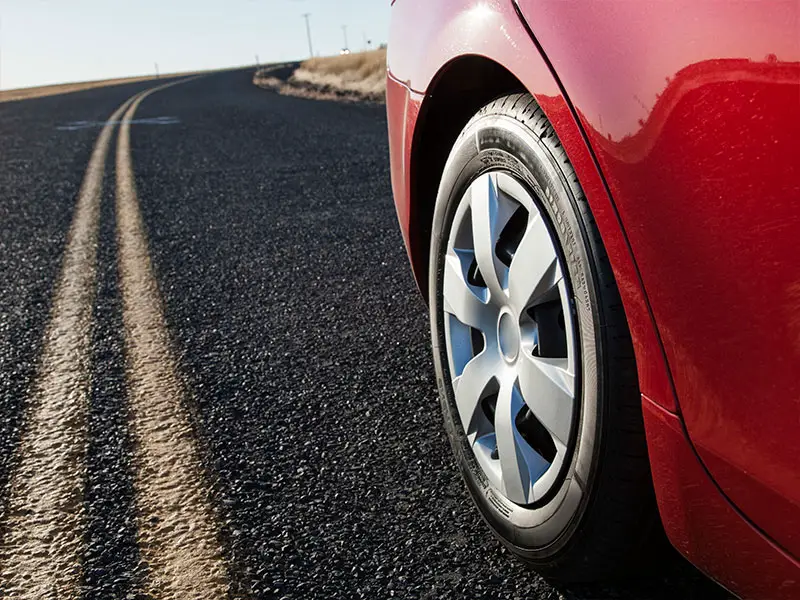 Are Hubcaps And Wheel Covers The Same Thing?
To clear up any confusion, let's get one thing straight: while some people use the terms "hubcap" and "wheel cover" interchangeably, they aren't exactly the same thing.
Hubcap: As we've discussed earlier, a hubcap is a small cover that fits over the center of the wheel (the hub). Its main job is to protect the wheel bearings and lug nuts from dirt and damage.
Wheel Cover: A wheel cover, on the other hand, is a larger cover that fits over the entire wheel. It's designed to protect the whole wheel from dirt and damage and to make your wheels look more stylish.
Key Differences Between Hubcaps And Wheel Covers
Now that we've nailed down the basic definitions, let's take a closer look at some of the key differences between hubcaps and wheel covers.
Size: The most obvious difference is their size. Hubcaps are smaller and cover only the hub of the wheel. Wheel covers are larger and cover the entire wheel.
Function: Both hubcaps and wheel covers protect the wheel from dirt and damage. However, wheel covers offer additional protection for the rim of the wheel.
Appearance: Hubcaps are generally more discreet and less noticeable, while wheel covers are designed to be stylish and eye-catching.
Importance Of Knowing The Difference
You might be wondering, "Why does it matter if I know the difference?" Well, it can actually make a big difference when it comes to maintaining your car and choosing the right accessories for your wheels.
Understanding the difference between hubcaps and wheel covers can help you make the right choice for your car, based on what you want and need. If you're mainly concerned about protecting the hub of your wheel, a hubcap might be all you need. But if you want to protect the entire wheel and add some style to your ride, a wheel cover could be the way to go.
Alloy Wheels vs Steel Wheels: A Brief Overview
Now that we've given hubcaps and wheel covers their fair share of the limelight, it's time to shine the spotlight on the stars of the show: the wheels themselves. Specifically, we're going to delve into the world of alloy wheels and steel wheels.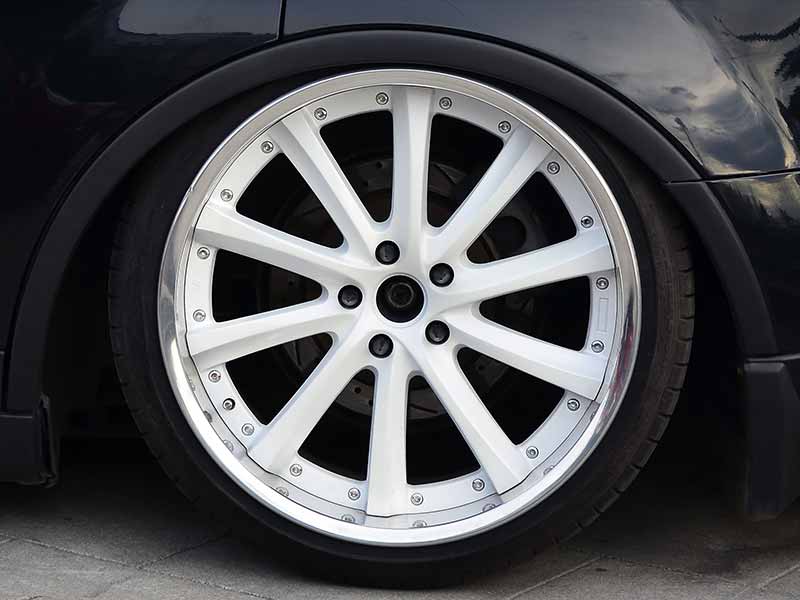 Alloy Wheels and Steel Wheels: What Are They?
Before we go any further, let's make sure we're clear on what alloy wheels and steel wheels actually are.
Alloy Wheels: Alloy wheels are made from a blend of metals – typically aluminum or magnesium combined with other elements. These wheels are known for their lightweight nature and sleek, polished look.
Steel Wheels: As the name suggests, steel wheels are made of steel. They're generally heavier than alloy wheels, but they're also known for their durability and strength.
Comparing and Contrasting: Alloy vs Steel
While alloy wheels and steel wheels both serve the same purpose, they offer different advantages and disadvantages.
Weight: Alloy wheels are lighter, which can lead to improved fuel efficiency and better handling. Steel wheels are heavier, which can provide more stability, especially in challenging driving conditions.
Aesthetics: Alloy wheels are generally considered more stylish, with a variety of designs and finishes available. Steel wheels, while not as flashy, offer a classic, utilitarian look.
Durability: Steel wheels win this round as they're more robust and less likely to get damaged. Alloy wheels, while durable, can be more prone to bending or cracking when they hit a severe bump.
Cost: Alloy wheels are typically more expensive due to their material and manufacturing process. Steel wheels, on the other hand, are usually more affordable.
The Impact On Hubcaps and Wheel Covers
So, how do alloy wheels and steel wheels relate to our friends, the hubcaps and wheel covers?
Well, if you have alloy wheels, you might decide you don't need wheel covers because your wheels are already pretty snazzy. However, you might still want to consider hubcaps to protect the wheel's hub.
On the flip side, if you have steel wheels, you might want to add wheel covers to boost your wheel's style factor, along with the hubcaps for extra protection.
Ultimately, the choice between alloy wheels and steel wheels – and whether to use hubcaps or wheel covers – depends on your personal preferences, driving conditions, and budget.
Resources
Below are some links you may find helpful when learning about tires
Final Thoughts
Hubcaps and wheel covers might seem like minor accessories, but they hold an important place in maintaining the health and longevity of your wheels. Their roles extend beyond mere aesthetics to include protection and even impact on performance.
As we've learned, "In the wheel world, every component, no matter how small or unassuming, plays its part in ensuring a smooth ride." Whether it's the humble hubcap guarding the wheel hub, or the stylish wheel cover protecting the entire wheel, or even the choice between alloy and steel wheels, each piece contributes to the puzzle of a well-maintained vehicle.
Good luck and happy motoring.