Ever hit the road on a wet day, felt your tires slip a little, and wished you had just a bit more control? Or perhaps you've found yourself on a snowy stretch, gripping the steering wheel a tad tighter, praying for more grip. If this rings a bell, then tire siping – a little-known tire tweak – might just be the game-changer you need.
What Is Tire Siping?

Tire siping is the process of cutting thin, additional slits into the tread blocks of a tire to increase its surface area and improve traction.

Although it can enhance grip on wet and snowy roads and potentially extend tire life, it also has drawbacks like potentially weakening tread blocks and possibly voiding tire warranties.
In this article, we'll delve deep into what tire siping is, explore its pros and cons, compare siped tires to snow tires, and guide you through the process of DIY tire siping. We'll also help you decide whether tire siping is worth it for you based on your specific driving needs and conditions.
Let's take a closer look.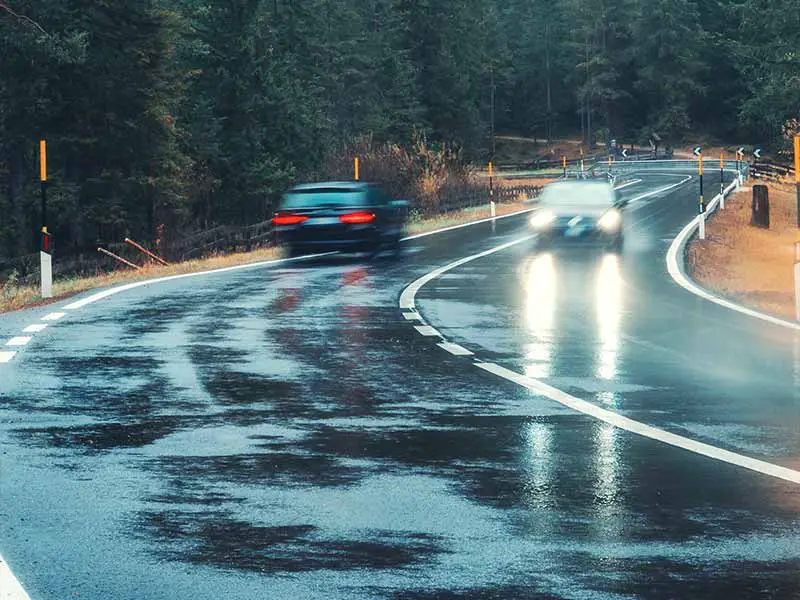 What Exactly Is Tire Siping?
Tire siping may sound a bit mysterious, but it's actually quite straightforward. The term 'siping' comes from a process where we cut small, thin slits into a tire's tread. This idea was originally developed by a man named John Sipe in the 1920s. He found out that his shoes had better grip on slippery floors if he cut thin slits into the soles. This principle was later applied to tires, leading to what we now know as 'siping.'
How Does Siping Work?
Siping works on a simple yet effective principle. When you drive, your tires heat up due to friction with the road. This causes the rubber in the tread blocks (those are the raised parts of the tire that make contact with the road) to become more flexible.
The thin slits made by siping open up under this pressure, exposing more rubber surface to the road. This increases your tire's footprint, which is basically the portion of the tire that touches the ground. By making your tire's footprint larger, siping helps to improve the tire's grip on the road.
Here's a step-by-step look at how siping helps your tires:
As your tires roll and flex, the thin slits in the tread blocks open up.
The extra opened up rubber gives your tire a larger footprint and more surface grip.
More grip means better traction, especially on slippery surfaces.
So, All Tires Are Siped?
Well, not all tires are created equal. Some tires, like winter tires, come with a lot of sipes already cut into them by the manufacturer. These are what we can call factory siped or OEM (Original Equipment Manufacturer) siped tires.
On the other hand, standard passenger car tires and truck tires might not have as many sipes. That's where aftermarket tire siping comes in. You can have your tires siped at a tire shop where they'll cut additional thin slits into the tread blocks to enhance their performance. These are known as aftermarket siped tires.
To sum it all up:
OEM siped tires: These tires come with sipes already included from the factory, often seen in winter tires.
Aftermarket siped tires: These are regular tires that have had additional sipes cut into them after being purchased.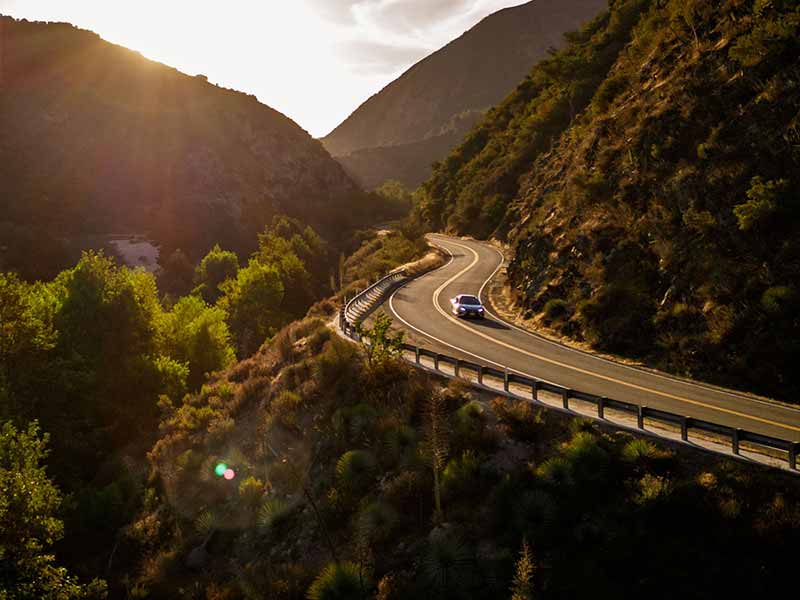 The Benefits of Tire Siping
Now that we understand what tire siping is, let's dive into the major perks it can offer. But before we go into that, keep in mind that different driving conditions and the type of tires you have can impact how much you stand to gain from siping. Ready? Let's roll!
Improved Traction
Traction is all about how well your tires grip the road. The better the traction, the better control you have over your vehicle, especially on slick surfaces. Here's how siping helps:
Increase in Surface Area: As mentioned before, siping creates extra grooves in the tread blocks. These grooves open up when your tires hit the road, increasing the overall contact surface area and resulting in better traction.
Breaking Away: Have you ever been on a wet road and felt your vehicle slip a little when you step on the gas or make a turn? That's your tires losing traction. Siping can help reduce this "breakaway traction loss" by providing extra grip.
Enhances Snow and Wet Pavement Performance
It's no secret that driving in wet or snowy conditions can be tricky. The road becomes slippery, making it hard for your tires to hold on. That's where siping can save the day. Here's how:
Snow Traction: Snow can pack into the grooves of your tires, helping to provide additional traction. The extra sipes offer more places for the snow to pack into, which can enhance your tire's snow traction.
Wet Pavement: When it rains, water can cause your tires to hydroplane, or skim across the surface of the water instead of the road. The additional grooves from siping can help channel water away from the contact area, reducing hydroplaning and increasing wet traction.
Potential for Extended Tire Life
Tire life is about how long your tires can last before they need to be replaced. Siping can potentially help extend the life of your tires, and here's why:
Heat Dissipation: Tires generate heat when they roll on the road. Too much heat can wear out your tires faster. The additional grooves from siping allow more air to flow over the tire's surface, which can help cool them down and potentially increase their lifespan.
Even Wear: Siped tires can have more balanced pressure distribution, which can lead to more even tire wear and potentially longer tire life.
Tire Siping Tool
Understanding The Drawbacks of Tire Siping
Just like anything else in life, tire siping isn't all roses and sunshine. It comes with its own set of drawbacks that you should consider before deciding whether it's the right move for your tires. So, let's shift gears and talk about the cons of tire siping.
Risks of Aftermarket Tire Siping
It's essential to know that while factory-made sipes are designed into the tire during its creation, aftermarket sipes are added later, after the tire is already made. These aftermarket sipes can potentially introduce some risks.
Tread Block Stability: While sipes can provide more surface area for traction, too many sipes might weaken the tire's tread blocks. This can potentially make the tread blocks more prone to tearing or breaking, especially when driving on rough or rocky terrains.
Stone and Dirt Trapping: The extra grooves from siping can sometimes trap small stones or dirt, which could cause the sipes to stay open. This can reduce the tire's effectiveness and might even lead to more rapid tread wear.
Warranty Worries
Another crucial point to consider is whether siping might void your tire's warranty. Now, this isn't a clear cut "yes" or "no" as it depends on the specific tire manufacturer and their warranty conditions.
Manufacturer's Terms: Some tire manufacturers may void your warranty if you get your tires siped after purchase. This is because altering the original tread pattern might affect the tire's performance. Therefore, it's vital to check with the manufacturer or read the warranty terms before opting for aftermarket siping.
Is Siping Even Legal?
If you're wondering about the legality of tire siping, the answer is yes, it's legal, at least in most places. However, some racing organizations do not allow siped tires in certain race types. So if you're thinking about using siped tires for racing purposes, you might want to check with the relevant racing body or association for their specific rules.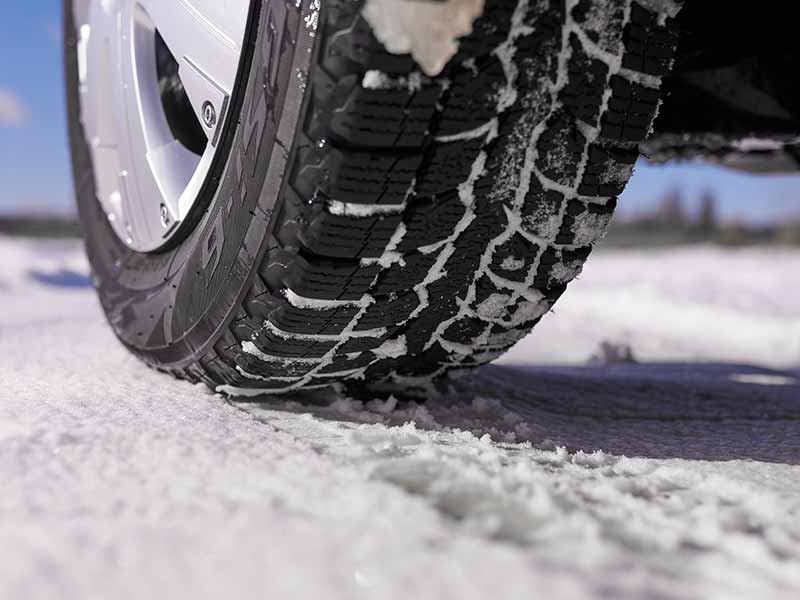 Siped Tires vs Snow Tires: A Showdown
When it comes to winter driving, you'll often hear about two big players: siped tires and snow tires. But what's the difference between them, and which one gives you the edge when the roads get frosty? Let's break it down!
Winter Performance
First off, both types of tires are designed to handle snowy and icy conditions better than regular all-season tires. But they do so in different ways:
Siped Tires: These tires have additional thin slits cut into the tread blocks, which increase the tire's contact surface area and provide better grip on slippery surfaces.
Snow Tires: Also known as winter tires, these are specially designed with a softer rubber compound that stays flexible in cold temperatures, offering better traction in snow and ice. They also typically have deeper tread patterns and more factory sipes to handle snowy conditions.
In terms of pure winter performance, snow tires often have the upper hand because of their special design and material. However, siped tires can also significantly enhance traction on snowy or icy roads, especially if you're siping winter tires!
Braking Distances
When it comes to stopping in the snow or ice, shorter braking distances are the goal. Here's how the two types of tires stack up:
Siped Tires: The increased surface contact from the sipes can provide better grip, which can help reduce braking distances on slippery surfaces.
Snow Tires: Thanks to their softer rubber and deeper treads, snow tires typically offer shorter braking distances in snowy and icy conditions compared to regular or siped all-season tires.
So, Is Tire Siping Worth It?
The million-dollar question: is tire siping worth it? Like many things in life, it depends. The value of siping can vary based on many factors, including the type of tires you have, your driving conditions, and personal preferences. Let's consider some key factors:
Driving Conditions
The effectiveness of siping is largely dependent on your typical driving conditions. If you frequently drive in wet, icy, or snowy conditions, siping could significantly improve your traction and safety. On the other hand, if you're mostly cruising on dry pavement in warm weather, the benefits of siping might not be as noticeable.
Type of Tires
Siping can be beneficial for both all-season and winter tires. If you have winter tires that are already designed with lots of sipes, adding more might not make a huge difference. But for all-season tires, which typically have fewer sipes, adding some could significantly enhance traction in certain conditions.
Cost vs Benefits
You should also consider the cost of tire siping. The price can vary depending on where you go, but generally, it's a relatively affordable process. However, remember that aftermarket siping could potentially impact your tire warranty and long-term durability. You'll need to weigh these potential costs against the benefits siping can provide.
Personal Preferences
Finally, your own driving preferences play a big role. If you value having that extra bit of traction and peace of mind in wet or snowy conditions, then siping might be worth it for you. But if you rarely drive in such conditions, or you prefer the feel of your tires as they are, then siping might not be necessary.
Resources
Below are some links you may find helpful when learning about tires
Final Thoughts
Tire siping, the process of creating additional thin slits in a tire's tread blocks, can be a useful tool to improve traction on wet, icy, or snowy roads. It can also potentially extend your tire's life by distributing heat more evenly. However, it's not without drawbacks. It may weaken tread blocks, trap dirt and stones, and could possibly void your tire's warranty.
Choosing between siped tires and snow tires largely depends on your driving conditions and preferences. Siped tires can enhance grip and control in moderate winter conditions, while snow tires may offer superior performance in severe winter scenarios. If you're comfortable with a bit of DIY, you can also consider siping your tires at home using a siping tool. However, you must keep in mind the potential warranty implications. Ultimately, the decision to sipe or not to sipe is a personal one that should be made based on your unique driving needs and circumstances.
Good luck and happy motoring.