Ever felt that pang of regret after driving over a rogue nail, wishing you had some safety net for your tires? You're not alone. Enter the world of road hazard tire warranties, where peace of mind meets the open road.
Walmart Tire Warranty

Walmart Tire Warranty offers coverage against common road hazards like punctures from nails, ensuring reduced repair or replacement costs. It's designed to give drivers an extra layer of protection for their tire investments.
In this article, we'll break down the ins and outs of Walmart's Tire Warranty, explore the step-by-step process to make a claim, and delve into its true worth. Plus, we'll answer some of the most burning questions to give you a clear road map (pun intended) to making the right decision for your wheels.
Let's take a closer look.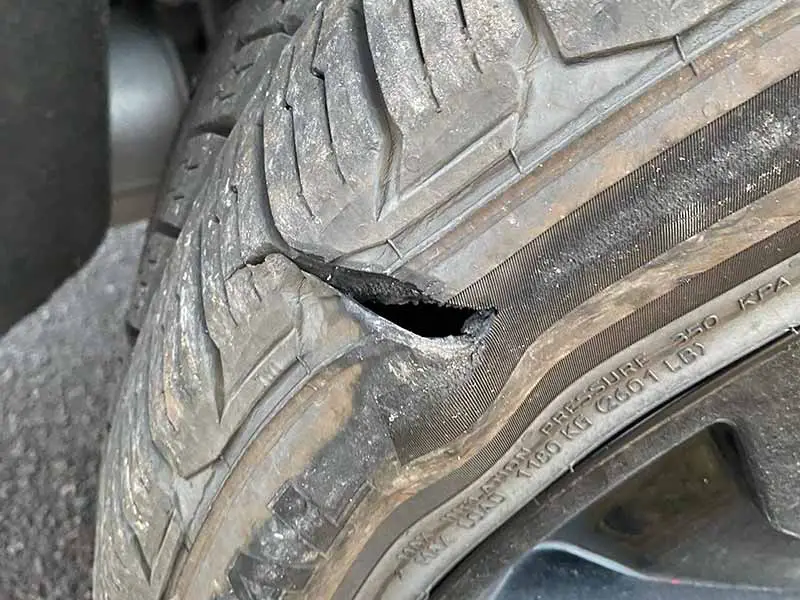 Understanding the Basics of Walmart Tire Warranty
Alright, let's dive deep into the world of tires and the Walmart Tire Warranty! Having a clear understanding of any warranty, especially one for something as important as your car's tires, is super important. So let's break things down.
What Exactly Is a Tire Warranty?
In simple terms, a tire warranty is like a promise from the store where you buy your tires. It's their way of saying, "Hey, if something goes wrong with these tires under certain conditions, we've got your back." It's kind of like that friend who always has a spare umbrella when it rains – super handy!
Coverage: It typically covers any manufacturing defects or issues that weren't caused by the driver. So, if the tire just breaks down on its own – bingo, that's when a warranty steps in.
Duration: This is basically how long the warranty lasts. Some last a few years, while others might cover a specific number of miles driven.
What does Walmart Tire Warranty Cover?
Okay, so the "road hazard" part might sound like something out of an action movie, but it's actually a pretty practical thing. Imagine you're driving, and suddenly – BAM – you hit a pothole, or maybe you run over a nail or some debris. This warranty is all about protecting you from those unexpected road surprises.
What's Covered:

Damages from stuff like nails, glass, and potholes.
If the tire is beyond repair, you might even get a replacement tire. Nice, right?

What's Not:

Normal wear and tear. Just like your favorite sneakers, tires wear out over time, and that's not covered.
Damage from accidents or if the tire gets wrecked because, let's say, you decided to test if it could survive a jump off a ramp. Spoiler: Don't try that.
Walmart's lifetime balance and rotation is not part of the road hazard warranty and is an extra cost (currently $15/tire).
Walmart Road Hazard Warranty Terms
If a tire is deemed non-repairable due to road hazards:
Prorated Replacement: You might receive a new tire, but you'll likely pay a prorated amount based on the wear of your damaged tire.
Full Replacement: In some cases, if the tire is relatively new, you might be in for a full replacement. Always check the specifics!
Additional Terms to Note:
Original Purchaser: The warranty typically only applies to the original purchaser and isn't transferable if you sell your car.
Walmart Purchase: Generally, the tire must have been purchased at Walmart and have their Road Hazard Warranty to be eligible.
Why Is It So Important?
Well, imagine buying a brand-new set of tires, only for one to get punctured by a sneaky nail the next day. Feels bad, right? With a warranty, you have peace of mind. It's like having a safety net – if something goes wrong, you won't be left hanging.
Cost Savings: Replacing or repairing tires can be costly. Warranties can help you save some of that hard-earned cash.
Safety First: Driving on damaged tires can be super risky. Warranties ensure you're not driving on compromised rubber.
Quick Tips to Remember:
Always keep your purchase receipt. It's like the golden ticket for warranties.
Regular check-ins and tire rotations at your Walmart Auto Care Center can help prolong the life of your tires.
If in doubt, ask. The folks at the tire center are usually pretty knowledgeable and can help answer any burning questions.
Breaking Down the Walmart Tire Warranty Explained
Alright, team! We're about to get into the nitty-gritty of the Walmart Road Hazard Warranty. This is the part where we understand exactly what we're signing up for when we slap on a fresh set of tires and opt for that extra protection.
Coverage: The Heart of the Warranty
This is the meat and potatoes of the warranty. It defines what's protected and what's not. And trust me, knowing this can save you a lot of headaches (and cash) in the future.
What's Got Your Back:

Unwanted Surprises: Things like nails, glass, or that rogue pothole you didn't see on your nightly drive. These are the usual suspects that the warranty aims to protect against.
Replacement: If your tire is so badly damaged that it's beyond repair, you might get a new one. It's like getting a mulligan in golf but for tires!

What's on You:

Wear and Tear: All tires wear down. If yours get old and worn, that's just life. The warranty doesn't cover the natural aging process of your rubber companions.
Going Rogue: Damage from big accidents or, let's say, deciding to go off-roading in a vehicle that's clearly not built for it, won't be covered.
The Price Tag: How Much Does It Cost?
Now, this is where our wallets come into play. How much does it cost to get this extra layer of protection?
Initial Cost: There's usually an upfront fee (currently $10/tire) when you opt for the road hazard warranty. Think of it as an investment for peace of mind.
Potential Savings: Over the long run, this might save you a bunch if you run into any of the covered issues. It's like paying a little now to avoid a potentially bigger bill later.
The Clock's Ticking: How Long Does It Last?
Warranties, like good times and ice cream cones, don't last forever. But how long do you have before this one runs out?
Years vs. Miles: Some warranties are time-based (like 2 years) while others are mile-based (like 30,000 miles). It's essential to know which one you're getting.
Pro Tip: Always check the expiry date and keep track. You don't want to find out it's expired just when you need it.
The Playbook: How Does It All Work?
Okay, so you've got the warranty, but how does it all come together when you actually need it?
Making a Claim: If you run into a covered issue, you'd head over to your Walmart Auto Care Center. Remember that golden ticket (your receipt) we talked about earlier? Bring that along.
Evaluations: The experts at Walmart will check out the tire and determine if it's a warranty case.
The Next Steps: Depending on the damage, they might fix it up or give you a brand-new tire. Either way, you'll be back on the road in no time.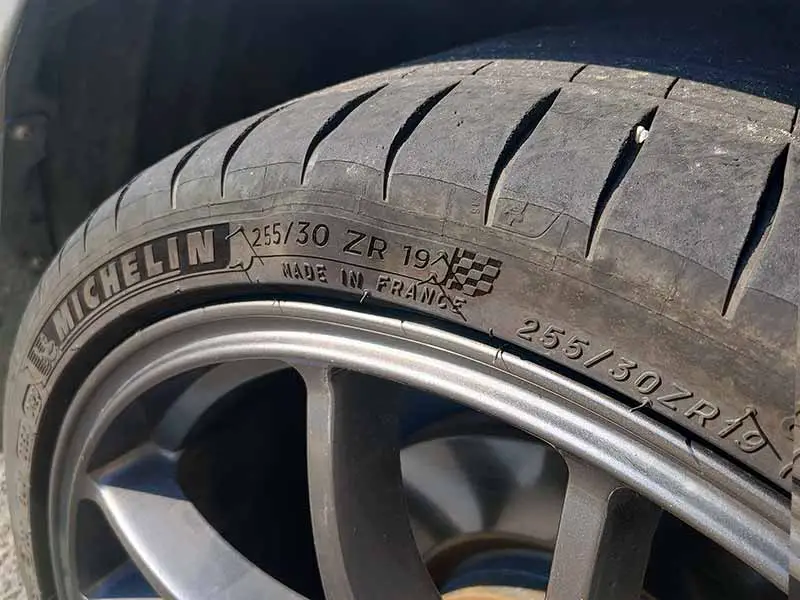 Making a Walmart Tire Warranty Claim: Step-by-Step
So, you've had a bit of bad luck on the road and now find yourself with a damaged tire. Bummer! But don't fret too much if you've got that Walmart Road Hazard Warranty. Here's your game plan on making a claim and getting back on track (or, more aptly, the road!).
Step 1: Assess the Situation
Before rushing to the store, take a minute to check out the damage. Understanding the problem can make the process smoother.
Check the Damage: Is it a puncture, a slice, a bulge? Knowing this can help you explain the situation to the tire pros at Walmart.
Safety First: If the tire damage happened while driving, make sure you're parked safely away from traffic. Your safety and that of other road users is priority number one.
Step 2: Gather Your Essentials
You wouldn't head into battle without your armor, right? Here's what you need to arm yourself with:
The Golden Ticket: Yes, we're back at it again with the receipt! It's crucial. It proves you bought the tire and warranty from Walmart.
Tire Details: Know the brand, size, and any other specific details of the tire. This helps in getting an exact replacement if needed.
Step 3: Head to Walmart Auto Care Center
Time to visit those friendly faces at the Auto Care Center. Remember, they're there to help.
Explain the Situation: Tell them what happened and show the damage.
Provide the Details: Hand over the receipt and any other info they might need. Remember, the more they know, the better they can assist.
Step 4: The Evaluation
This is where the experts step in and do their thing.
Inspection Time: They'll take a good look at the tire to see what's up.
Determine the Cause: They'll figure out if the damage falls under the road hazard warranty or if it was something else.
Step 5: The Resolution
Now, based on what the experts find, one of two things will happen:
Repair: If the tire can be saved, they'll fix it up, and you'll be on your way.
Replacement: If the damage is too severe, you'll get a new tire to replace the old one. Fresh start!
But What If… I Lost My Receipt?
Life happens! Sometimes we misplace things, even essential things like receipts.
Don't Panic: Head to the store, explain the situation, and they might be able to help, especially if you remember specific details about your purchase.
Backup Plan: In the future, consider taking a picture of your receipt or storing it in a designated folder. Digital backups can be lifesavers!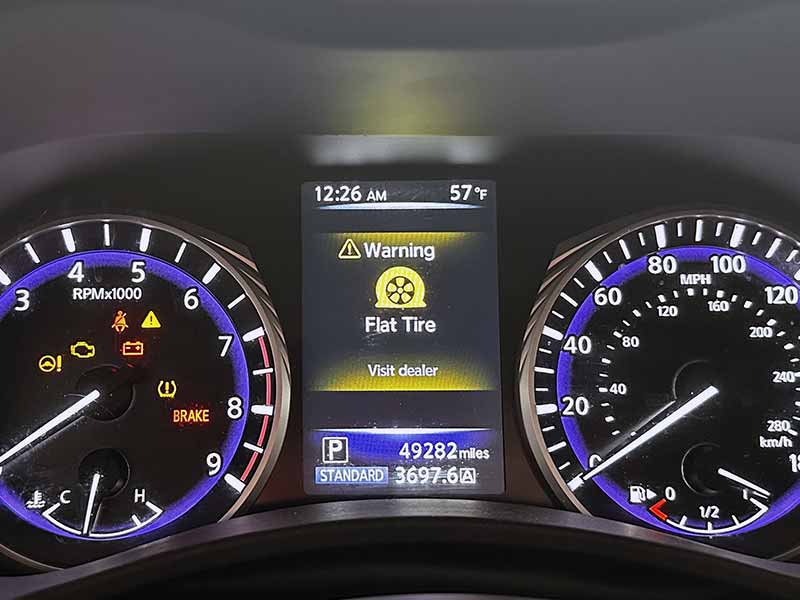 Is the Walmart Road Hazard Warranty Worth It?
Ever found yourself scratching your head, wondering if adding on that extra warranty is genuinely worth the pennies (or, let's be real, the dollars)? Well, you're not alone. Let's break down the pros and cons of the Walmart Road Hazard Warranty to help you make an informed choice.
The Good Stuff: Pros
Why might you give this warranty a big thumbs up? Let's count the ways:
Peace of Mind: Knowing that potential road surprises won't hurt your wallet as much is a big relief. Sleep easier knowing you're covered.
Cost Efficiency: Think about it. A one-time fee for the warranty might outweigh multiple potential costs for tire replacements or repairs.
Expert Assistance: If there's an issue, you're not alone. The tire experts at Walmart are there to guide you and offer solutions.
Safety Boost: Damaged tires can compromise safety. With the warranty, you're more likely to address issues promptly instead of driving on risky tires.
The Not-So-Good Stuff: Cons
Of course, no decision is without its downsides. Here are some potential cons:
Upfront Cost: You'll pay for the warranty upfront, even if you never use it. For some, it might feel like an unnecessary expense.
Not All-Inclusive: The warranty doesn't cover everything. There might be some damages or situations where you're out of luck.
Potential for Non-Use: It's possible you'll never run into any issues that need the warranty, making it feel like a wasted investment.
Questions to Ask Yourself
Still on the fence? These questions might help clarify things:
How Often Do I Drive? Frequent drivers might benefit more from the warranty due to increased exposure to potential road hazards.
Where Do I Drive? If you're often on rough roads or in areas known for debris, the warranty might be a more attractive option.
What's My Risk Tolerance? Are you okay with the potential of paying out-of-pocket later, or would you rather have the assurance now?
The Final Verdict
It really boils down to personal preference and how you assess risks. Some folks love the confidence a warranty offers, while others prefer to roll the dice and hope for the best.
Resources
Below are some links you may find helpful when learning about tires
Final Thoughts
Navigating the world of tire warranties, especially with big names like Walmart, can seem daunting. But understanding the basics can make all the difference.
Walmart's Tire Warranty provides a shield against those unpredictable road hazards, ensuring that drivers aren't left stranded with hefty repair or replacement bills. While the warranty brings peace of mind, its value ultimately hinges on individual driving habits, routes, and risk tolerance. 
Remember, like any financial decision, it's crucial to weigh the pros and cons to determine what's best for you. In the end, the safety and longevity of your tires should always take the front seat.
Good luck and happy motoring.