Ever had a flat tire in the middle of nowhere? Not fun, right? Well, picture this: you've got a warranty that covers your tires, even when they're damaged on those treacherous roads. Sounds like a dream? That's where the Discount Tire warranty steps in.
Is A Discount Tire Warranty Worth It?

The Discount Tire warranty offers significant value, providing free or discounted repairs or replacements for tires damaged under normal driving conditions. However, whether it's worth it largely depends on your specific driving habits, the type of tires you use, and your personal peace-of-mind preference.
In this article, we'll dive deep into the world of Discount Tire warranties, covering topics from the basics of the warranty, the benefits and downsides, handling warranties for tires bought elsewhere, and the difference between the Discount Tire Certificate and standard warranty. We'll also touch on transferability of the warranty and the overall value of tire warranties.
Let's take a closer look.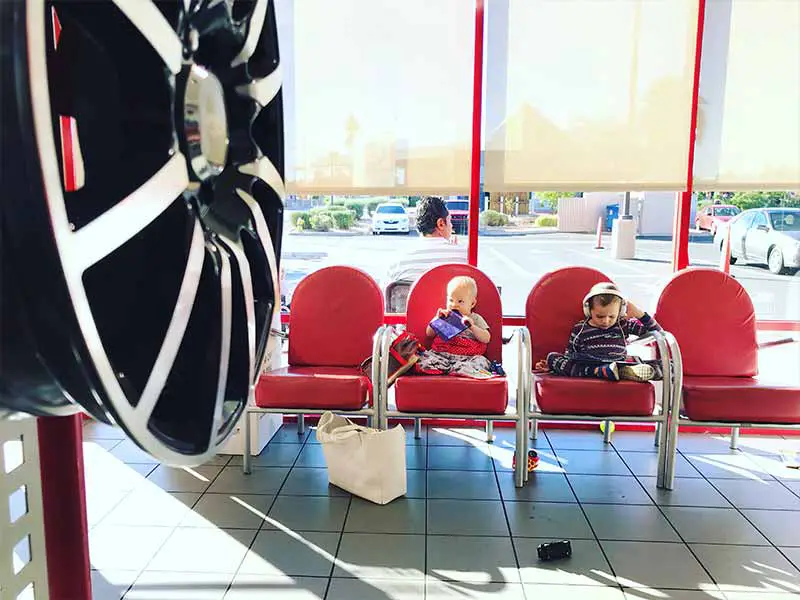 Understanding The Basics Of Discount Tire Warranty
Let's break down what this warranty is all about, how long it's good for, what it covers, and how much it might cost you.
How Long Does The Warranty Last?
The Discount Tire warranty, often called a "treadwear warranty," usually lasts for 5 years from the date of purchase or until your tire's tread is worn down to 2/32 of an inch. Remember, a worn-out tire tread can be dangerous, making it tough to control your vehicle, especially in wet or icy conditions.
But wait, there's more! If you purchase the Certificate for Repair, Refund or Replacement, your tire is covered for 3 years or until it reaches 3/32 of an inch of tread depth, whichever comes first. This certificate isn't part of the standard warranty—it's like an extra layer of protection for your tires.
What Does The Warranty Cover?
So, what does this warranty cover? In plain language, it helps you if your tires get damaged or wear out faster than they should. Here's the deal:
If your tire gets damaged due to normal road conditions (like hitting a pothole or a sharp object), Discount Tire will repair it for free!
If the tire can't be repaired, they'll give you a new one. If you've got that Certificate for Repair, Refund, or Replacement we talked about, you'll get a brand new tire no matter how your tire got damaged.
But remember, the warranty doesn't cover everything. If your tires wear out because of improper alignment, or you use them for racing, or they get damaged by fire or vandalism, the warranty won't cover it.
How Much Does The Warranty Cost?
Now, let's talk about the dollars and cents. The cost of the warranty can vary depending on the type of tire you buy and where you live, but typically, it can range from $15 to $80 per tire.
The price might seem like a chunk of change right now, but think of it this way: replacing a single tire can cost anywhere from $100 to $300 or even more for some fancy high-performance or truck tires. So, this warranty can save you some serious cash in the long run if something goes wrong.
Detailed Analysis of Discount Tire Warranty
Let's dig a little deeper into this Discount Tire warranty. We're going to take a closer look at the pros and cons, and discuss situations where this warranty might really come in handy.
Pros and Cons of the Warranty
Every coin has two sides, and so does this warranty. Let's start with the good stuff:
Peace of Mind: With this warranty, you can drive without worrying about the cost of tire damage from normal road conditions. If something happens, Discount Tire's got you covered!
Free Tire Repair: Got a puncture or minor tire damage? Don't sweat it. They'll patch it up for you at no extra charge.
Potential for Savings: Tires aren't cheap, folks. If you have to replace even one tire, it can be pretty costly. This warranty can help save you some of those hard-earned dollars.
But, it wouldn't be fair if we didn't talk about the flip side:
Extra Cost: The warranty isn't free. You'll have to shell out some extra bucks when you purchase your tires. But remember, this could potentially save you more down the line.
Not All-Inclusive: The warranty doesn't cover every possible way your tires could get damaged. Things like racing, vandalism, and improper alignment aren't covered.
When the Warranty Can Be Beneficial
So, when might this warranty really shine? Here are a few scenarios:
Driving in Rough Conditions: If you often drive on rough roads or in areas with lots of potholes, the warranty could be a lifesaver.
High-Cost Tires: If you've invested in expensive, high-performance, or truck tires, the warranty can provide valuable protection for your investment.
Long Commutes or Frequent Driving: The more you drive, the higher the chances of tire damage. If you're hitting the road frequently, having this warranty could be a smart move.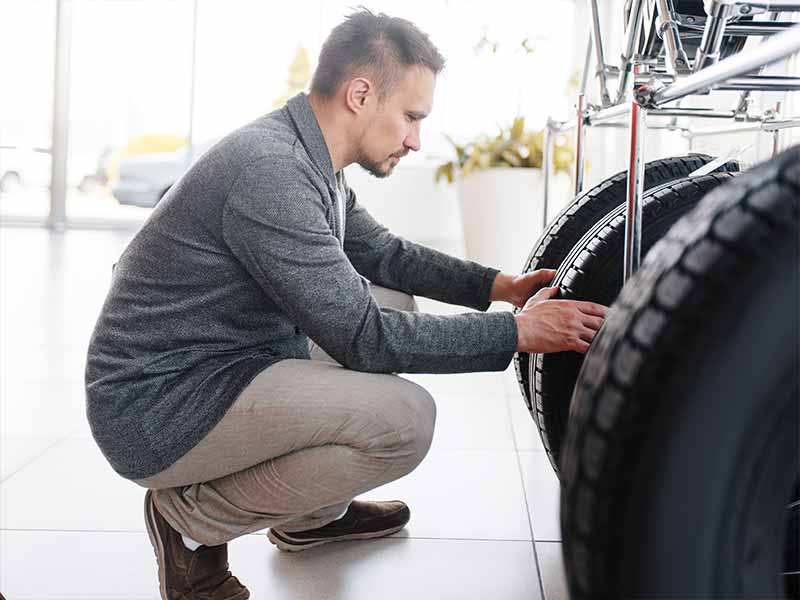 Discount Tire Warranty for Tires Purchased Elsewhere
Discount Tire will indeed offer services for tires bought elsewhere. That means, even if you didn't purchase your tires from them, you can still swing by their store and get your tires serviced.
However, it's important to note that the Discount Tire warranty itself is only applicable to tires purchased directly from them. This makes sense, right? After all, they're offering the warranty to vouch for the quality of the products they sell.
What Services Can You Expect?
So, if you've got tires from somewhere else, what services can you expect from Discount Tire? Here's a quick rundown:
Free Tire Inspections: Got a sneaking suspicion something might be up with your tires? They'll check them out for you, free of charge.
Tire Repair: If your tire has a minor puncture or damage, they can usually patch it up for you. Remember, there might be a charge for this if your tires aren't under the Discount Tire warranty.
Tire Installation and Balancing: Bought tires online or from another store, but need help getting them on your wheels? They can take care of that for you too.
Transferability of Discount Tire Warranty
The Discount Tire warranty, which comes as a standard with your tire purchase, is tied to the original purchaser – that's you! This means that if you sell your vehicle, the warranty doesn't automatically transfer over to the new owner.
However, here's where it gets interesting. Remember our superhero sidekick, the Discount Tire Certificate? Well, it's got another trick up its sleeve. If you've purchased the Certificate for Repair, Refund, or Replacement along with your tires, you can transfer it to the new owner if you sell your vehicle. Now, that's a pretty sweet deal!
How To Transfer The Certificate
Transferring the certificate is a pretty straightforward process. All you need to do is provide the new owner with the original Certificate document you received when you purchased it. Once they have this document, they'll be able to use the Certificate for any covered services.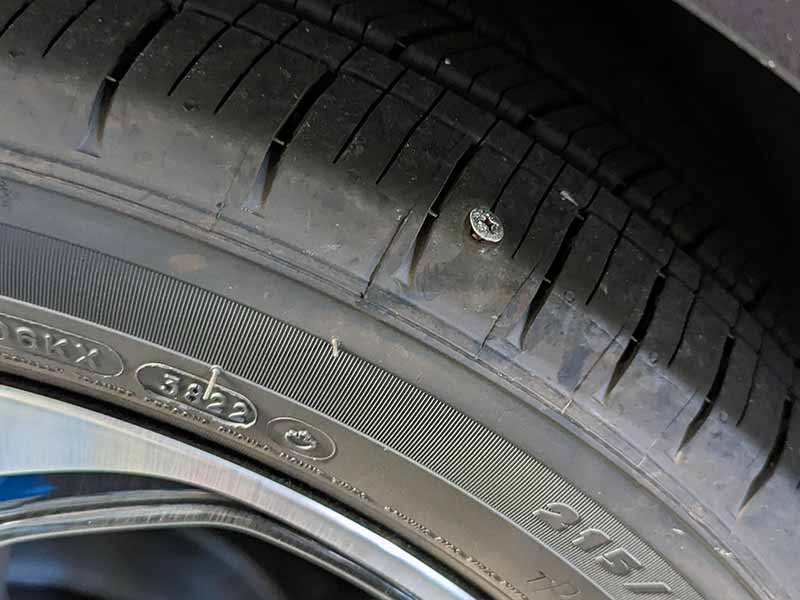 The Value of Road Hazard Warranties in General
Let's change our focus slightly and look at a specific kind of tire warranty: the Road Hazard warranty. What's it all about, and is it really worth considering?
What Is A Road Hazard Warranty?
A Road Hazard warranty is a specific type of tire warranty that covers, you guessed it, hazards you might encounter on the road. These could be anything from a sharp stone that punctures your tire to a sneaky pothole that damages your tire's sidewall.
This warranty is like a safety net that catches all those unpredictable, annoying damages that can occur during your everyday driving. Different companies may define "road hazards" differently, so be sure to check the specific terms of any warranty you're considering.
When Is It Good To Get A Road Hazard Warranty?
Just like any other warranty, a Road Hazard warranty isn't a one-size-fits-all solution. Whether it's worth it for you will depend on a few factors:
Driving Conditions: If you frequently drive in areas where road hazards are common, like construction zones or rural areas with rough roads, a Road Hazard warranty might be a good idea.
Type of Tires: Some tires are more susceptible to road hazard damage than others. If you're using high-performance tires, low-profile tires, or other specialty tires, this warranty might be beneficial.
Peace of Mind: Finally, if knowing that you're covered in case of unexpected road hazard damage helps you drive with more peace of mind, a Road Hazard warranty could be worth it for you.
In the end, the value of a Road Hazard warranty comes down to your individual circumstances. Weigh your options, consider your typical driving conditions, and choose what best fits your needs!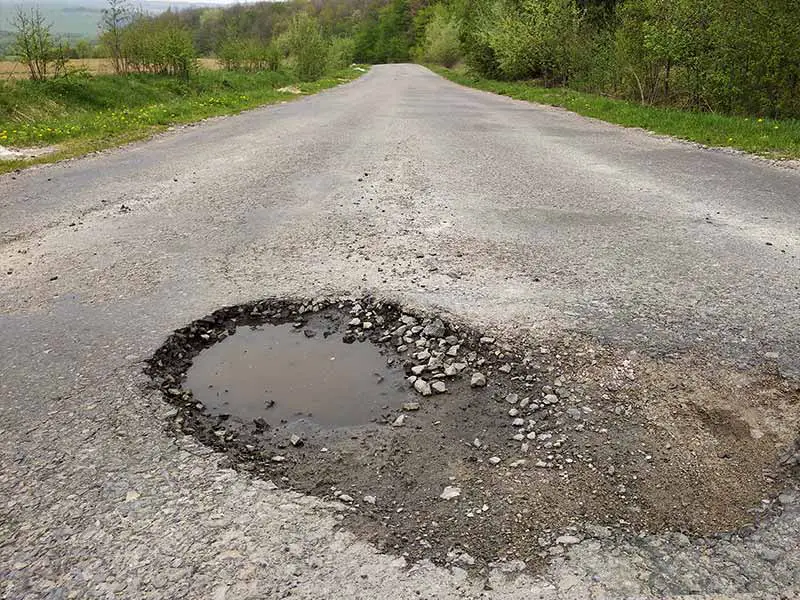 What Does A Tire Manufacturer's Warranty Usually Cover?
Now that we've covered the Discount Tire warranty in depth, let's take a step back and look at what a typical tire manufacturer's warranty might cover. These are warranties that come directly from the companies that make the tires – folks like Michelin, Bridgestone, or Goodyear.
Coverage Offered by Tire Manufacturer's Warranty
Tire manufacturers usually offer warranties that cover certain types of damage or wear for a specified period of time or miles. Here are some common elements you might find in a tire manufacturer's warranty:
Tread Life Warranty: This warranty applies to how long the tire tread will last. Manufacturers will specify a certain number of miles that the tires should last under normal conditions. If your tires wear out before then, the manufacturer may replace them or give a prorated refund based on the mileage.
Workmanship and Materials Warranty: This part of the warranty covers defects in the tire that are the manufacturer's fault. Things like cracks in the sidewall, abnormal tire bulges, or separation of the tread would be covered here. If your tires have these kinds of problems, the manufacturer will usually replace them for free.
Road Hazard Warranty: Some, but not all, manufacturers include a road hazard warranty. This covers damage that happens when you're driving, like a puncture from a nail or a cut from a sharp rock.
Limitations and Exclusions
Just like the Discount Tire warranty, manufacturer's warranties also have their limitations and exclusions. They usually won't cover damage from improper use or maintenance of the tires, like overinflation, underinflation, or poor wheel alignment. Damage from accidents, vandalism, or racing also isn't typically covered.
And remember, most of these warranties are prorated. This means that the amount of coverage you get decreases as the tire ages or as you rack up more miles.
So, while manufacturer's warranties can offer valuable protection, it's important to understand what they do and don't cover. Always take the time to read the warranty terms and conditions carefully so you know exactly what you're getting!
Resources
Below are some links you may find helpful when learning about tires
Final Thoughts
The key takeaway here is that the value of the Discount Tire warranty really depends on your personal situation – your driving habits, the type of tires you use, and how much peace of mind is worth to you.
One thing's for sure, a tire warranty, whether it's from Discount Tire or another provider, can be a major stress-saver when you're faced with unexpected tire damage. Instead of a hefty bill for a new tire, you could be looking at a free repair or a significantly discounted replacement.
Good luck and happy motoring.