Are you ready to purchase new tires, but you're stuck because you can't find your tire size? Maybe you're even wondering what those cryptic numbers and letters that represent tire size mean? If so, you're in the right place!
Where To Find Tire Size

The tire size of your car can typically be found on the tire information sticker located inside the driver's door jamb, the glove box door, or the fuel tank door. You can also reference the owner's manual, check the tire itself, or use online tire retailers who offer tools to identify the correct size based on your car's make and model.
In this article, we'll demystify the jargon and explain in simple terms what tire size means. We'll also guide you through various methods of finding your car's tire size, and show you how to read it accurately.
Let's take a closer look.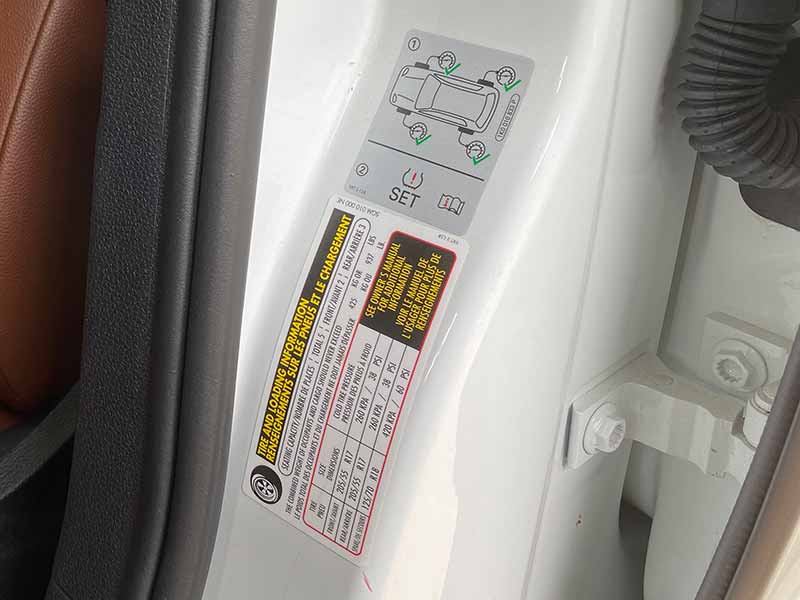 Methods To Find Your Car's Tire Size
Let's explore some different ways to find your car's tire size. This might feel like a scavenger hunt at first, but don't worry! There are several methods, and at least one is bound to work for you.
Method 1: Checking The Tire Information Sticker
The easiest place to start is the tire information sticker. Now, where's that hiding? Usually, you'll find it inside the driver's door jamb. That's the part of the car that's exposed when you open the driver's side door. Open the door, and check out the area where the door latches shut. You should see a sticker there with a bunch of information about your car, including tire size!
However, if you're not seeing anything in the door jamb, don't fret. Cars like to keep us on our toes, so sometimes, they hide this sticker elsewhere. Check inside the glove box, or even the back side of the fuel tank door. If it's not in any of those spots, we've got a few other methods to try.
Method 2: Referencing The Owner's Manual
If the sticker's playing hide-and-seek, your next best bet is to grab your owner's manual. This book has a ton of information about your car, including the tire size. Flip through the pages until you find the section about tires (it might be listed in the table of contents to help you find it faster). Remember, this is the manufacturer's recommended tire size, so it's pretty trustworthy!
Method 3: Inspecting The Tires Themselves
Alright, so maybe the sticker's gone AWOL, and your manual is nowhere to be found. In that case, it's time to get down and dirty and check out the tires themselves. If you look closely at your tire's sidewall, you'll see that same string of numbers and letters we talked about earlier. This is your tire size!
But here's a word of caution: the tires on your car might not be the original ones. If someone replaced them before you got the car, they might have chosen a different size. So, while this method will tell you the size of your current tires, it might not be the same size that the car originally came with.
Method 4: Online Tire Retailers
Okay, let's say you're still having trouble, or maybe you're just more of a digital person. In that case, online tire retailers are here to help. These websites have tools that let you select your car's make and model, and they'll tell you the correct tire size. It's like magic!
Just one little heads-up: sometimes, cars come with unique option packages. These can change the size of the tires that the manufacturer installed. So, if your car has one of these packages, you might need to know about it to get the most accurate tire size from these online tools.
How To Read Tire Size
Reading a tire size might seem like you're trying to understand a secret code, but once you've cracked it, it's pretty straightforward. Let's decode this mystery together!
Here's a sample tire size for reference: P235/45R18.
Now, let's decipher each part of this tire size:
The Prefix: "P"
This is the first character you'll see, and it refers to the type of vehicle the tire is designed for.
P: This stands for "Passenger". A tire with this prefix is meant for passenger vehicles – think cars, minivans, and some SUVs.
But keep an eye out! Sometimes there's no letter at the start. Other times you might see "LT" (for Light Trucks) or "T" (for Temporary, like your spare tire).
The Tire Width: "235"
This three-digit number, also know as section width, is the tire's width in millimeters, measured from one sidewall to another. In our example, the tire is 235 millimeters wide. Picture it like the width of a table, measured straight across the top.
The Aspect Ratio: "45"
Following the slash, we have a two-digit number. This is the tire's aspect ratio, which compares the tire's height to its width as a percentage.
Our example tire has an aspect ratio of 45, meaning the height is 45% of the width. It's like comparing the height and width of a box!
The Construction: "R"
The next letter you see is about the tire's construction.
R: This stands for Radial, meaning the layers of fabric in the tire run radially across from the tire's center. Most tires on the road today are radial tires!
The Diameter: "18"
Finally, this two-digit number is the wheel diameter in inches. This tells you the size of the wheel that the tire is designed to fit. For our example tire, it fits a 18-inch wheel. Think of it like the size of a hat – it has to match the size of your head to fit correctly!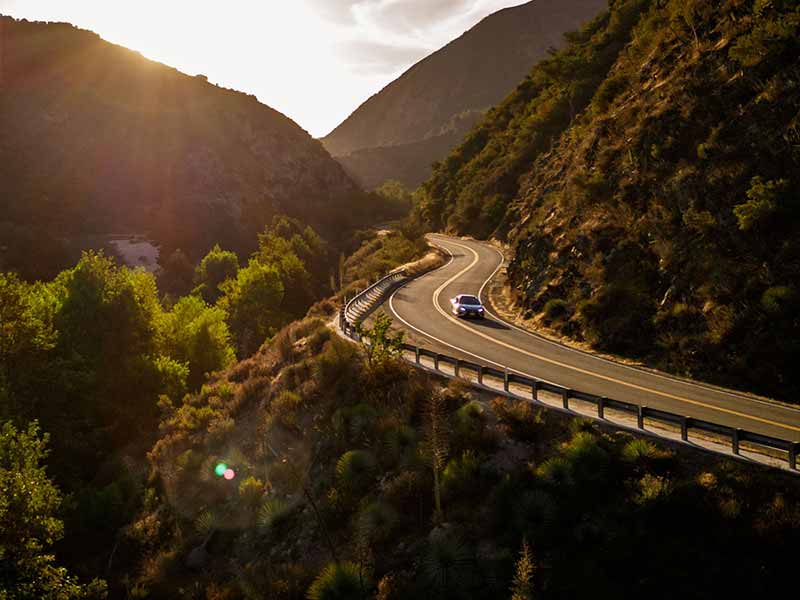 Additional Tire Measurements To Know
A couple of additional measurements that you might find useful to know – the Speed Rating and the Load Index. These provide extra information about the performance and safety of your tires.
Speed Rating
The speed rating is a letter that represents the maximum speed a tire can safely carry a load for a sustained amount of time. For example, an 'S' rating indicates that the tire can safely handle speeds up to 112 mph, while a 'Y' rating shows that the tire is safe up to 186 mph.
However, just because a tire has a high-speed rating doesn't mean you should test out its limits on the highway! Always follow the speed limit to ensure your safety and the safety of others around you.
Load Index
Next up, the load index. This is a numerical code associated with the maximum load a tire can carry at the speed indicated by its speed rating. For instance, a load index of 92 indicates the tire can carry a load of 1389 pounds.
The load index is crucial for safety. Overloading your tires can lead to tire failure and accidents, so always make sure your tires have an appropriate load index for your vehicle and your typical cargo load.
Uniform Tire Quality Grading
A helpful set of measurements to understand is called the Uniform Tire Quality Grading (UTQG). This is a system established by the U.S. Department of Transportation (DOT) to help consumers compare tires in terms of treadwear, traction, and temperature resistance.
Treadwear
This is a comparative rating based on the wear rate of the tire when tested under controlled conditions. A tire graded 200, for example, would wear twice as long as one graded 100. It's important to remember, though, that the actual life of a tire depends on many factors such as road conditions, driving habits, and maintenance.
Traction
Traction grades represent the tire's ability to stop on wet pavement under controlled conditions. They're typically listed as AA, A, B, or C, with AA being the highest grade. Keep in mind, these grades don't take into account cornering ability, or how well the tires perform on dry surfaces or in snowy or icy conditions.
Temperature
This is an indication of how well the tire resists heat build-up. Overheating can lead to tire degradation, so this rating is pretty important! The grades, from highest to lowest, are A, B, and C.
These grades are usually found on the tire sidewall, close to the tire size. They can be a useful tool to compare tires, but keep in mind, they are just one of many factors to consider when choosing the right tire for your vehicle.
Resources
Below are some links you may find helpful when learning about tires
Final Thoughts
Those once mysterious numbers and letters printed on your car's tires are not so intimidating anymore, are they? You've embarked on a journey from staring puzzled at those cryptic codes, to becoming a pro at deciphering them.
The key takeaway from this article is that finding your car's tire size and understanding what it means is not as complicated as it seems. Whether it's on the tire information sticker, in your owner's manual, directly from the tire itself, or from an online tire retailer, you have multiple methods at your disposal. Remember, being aware of your tire size is crucial to ensure your vehicle operates safely and performs at its best.
Good luck and happy motoring.