Did you know that choosing the right speed rating for your tires can have a significant impact on your vehicle's performance and safety?
Selecting the right tire speed rating is essential for ensuring optimal handling, stability, and traction, no matter what kind of driver you are or what kind of vehicle you drive.
V Speed Rating

V speed rating is a tire classification that signifies the tire's ability to safely handle speeds up to 149 mph (240 km/h).

These tires are typically found on sports cars, performance sedans, and high-performance SUVs, offering better handling, grip, and braking capabilities.
In this article, we'll dive deep into the world of tire speed ratings, focusing on the V speed rating, its benefits, and how it compares to other speed ratings.
We'll also provide tips for selecting and maintaining V rated tires and discuss important safety considerations to ensure a safe and enjoyable driving experience.
Let's take a closer look.
What Is A Speed Rating?
A speed rating is a letter assigned to a tire that represents the maximum speed the tire can handle safely when it's properly inflated and under normal driving conditions. In simpler words, it's the top speed that a tire can handle without risking a blowout or losing traction.
Purpose Of Speed Ratings
Now you might be wondering, why do we need speed ratings? Well, there are a few reasons:
Safety: Speed ratings help ensure that your tires can handle the speeds your vehicle can reach. This way, you can drive confidently without worrying about tire failure.
Performance: Different speed ratings correspond to different levels of performance. So, by choosing the right speed rating, you're getting tires that are designed for your vehicle's capabilities.
Legal Requirements: Some countries require vehicles to have tires with specific speed ratings based on their top speed.
How Speed Ratings Are Determined
Tire manufacturers test their tires in controlled environments to find out the maximum speed they can handle. Here's a quick breakdown of how they do it:
Tires are mounted on a wheel and inflated to the recommended pressure.
The wheel is then attached to a testing machine that simulates driving at increasing speeds.
As the speed increases, the tire is checked for any signs of damage or overheating.
The test continues until the tire starts to show signs of stress or reaches its maximum speed.
Once the tire's top speed is identified, the manufacturer assigns it a speed rating. Keep in mind, though, that the actual speed your tires can handle may be lower than the rating if they're damaged, improperly inflated, or used under extreme conditions.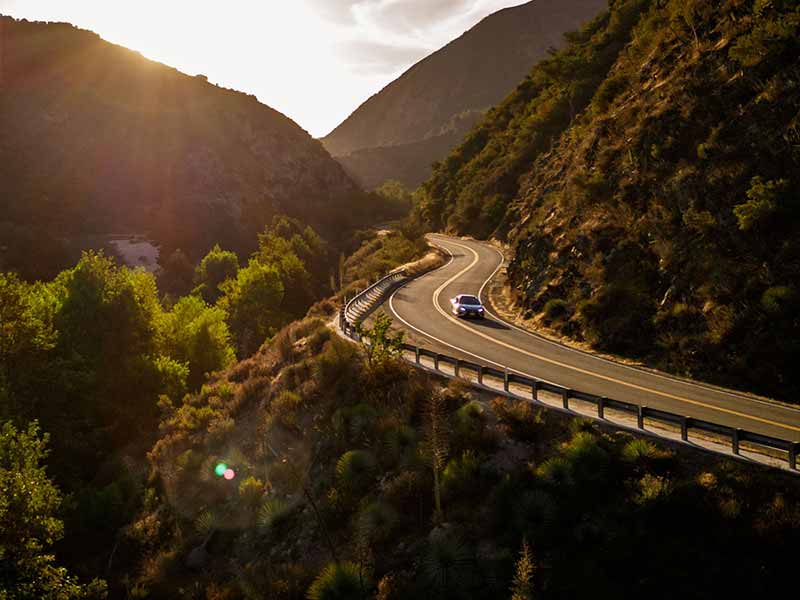 The V Speed Rating: An Overview
A V speed rating means that the tire is designed to handle speeds up to 149 mph (240 km/h) safely. It's a popular choice for many passenger cars and some sporty SUVs that require high-performance tires. Remember, this speed rating assumes that your tires are in good condition and properly inflated.
Typical Vehicles That Use V Rated Tires
V rated tires are common on a variety of vehicles. You'll often find them on:
Sports cars
Performance sedans
High-performance SUVs
Luxury vehicles
While these types of vehicles are more likely to use V rated tires, it's always important to check your owner's manual for the manufacturer's recommended speed rating.
Advantages Of Using V Rated Tires
There are several benefits to using V rated tires on your vehicle, such as:
Improved handling: V rated tires typically offer better grip and cornering ability, making your driving experience more enjoyable and controlled.
Enhanced performance: With a higher speed rating, V rated tires can handle high speeds without losing traction or stability, perfect for those who enjoy a spirited drive.
Responsive braking: Thanks to their high-performance design, V rated tires can provide shorter stopping distances, which is especially useful in emergency situations.
However, it's essential to remember that the advantages of V rated tires come with some trade-offs, such as potentially shorter tire life and increased road noise. That's why it's crucial to carefully consider your driving habits and preferences before choosing V rated tires for your vehicle.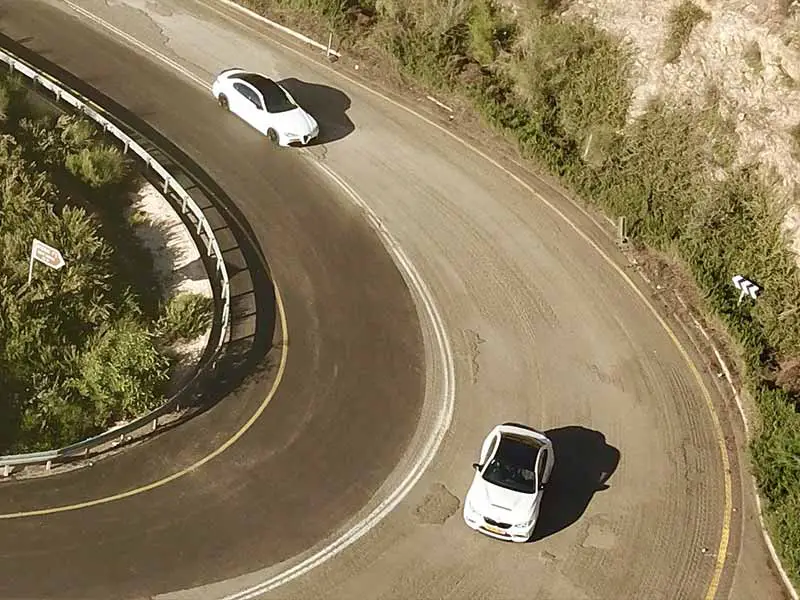 Comparing V Speed Rating To Other Speed Ratings
Now that you know all about V speed ratings, let's take a look at how they compare to other speed ratings for passenger cars and trucks. This will help you make an informed decision when choosing the right tire for your vehicle.
Common Speed Ratings For Passenger Cars And Trucks
Here's a list of some common speed ratings and their maximum speeds:
S – 112 mph (180 km/h)
T – 118 mph (190 km/h)
H – 130 mph (210 km/h)
V – 149 mph (240 km/h)
W – 168 mph (270 km/h)
Y – 186 mph (300 km/h)
There are other speed ratings as well, but these are the most common ones you'll encounter for passenger cars and trucks.
Performance Differences Between Various Speed Ratings
As you move up the speed rating scale, you'll notice differences in performance and handling. Here's a general idea of what to expect:
Lower Speed Ratings (S, T): Tires with these ratings are typically designed for comfort, fuel efficiency, and longer tread life. They're well-suited for everyday driving, family sedans, minivans, and some light trucks.
Mid-Range Speed Ratings (H, V): These tires offer a balance of comfort and performance. They provide improved handling and grip compared to lower-rated tires and are commonly found on sporty sedans, performance SUVs, and luxury vehicles.
Higher Speed Ratings (W, Y): Tires with these ratings are designed for high-performance vehicles and prioritize speed, handling, and grip. They often have stiffer sidewalls and may be less comfortable or have shorter tread life compared to lower-rated tires.
Choosing The Right Speed Rating Based On Your Vehicle And Driving Needs
When selecting a tire with the right speed rating, consider your vehicle's capabilities and your driving habits:
Check your owner's manual: Your vehicle's manufacturer will recommend a specific speed rating based on the vehicle's design and performance capabilities. Always follow their guidelines to ensure safety and proper tire performance.
Consider your driving habits: If you frequently drive at high speeds, opt for a tire with a higher speed rating. However, if you mainly drive in urban areas with lower speed limits, a lower-rated tire may provide better comfort and tread life.
Balance performance and comfort: Higher speed ratings usually offer better performance, but this can come at the cost of comfort and tread life. Assess your priorities to choose the right speed rating for your needs.
In the end, the best speed rating for your tires will depend on your unique driving preferences and your vehicle's requirements. It's essential to choose the right rating for a safe and enjoyable driving experience.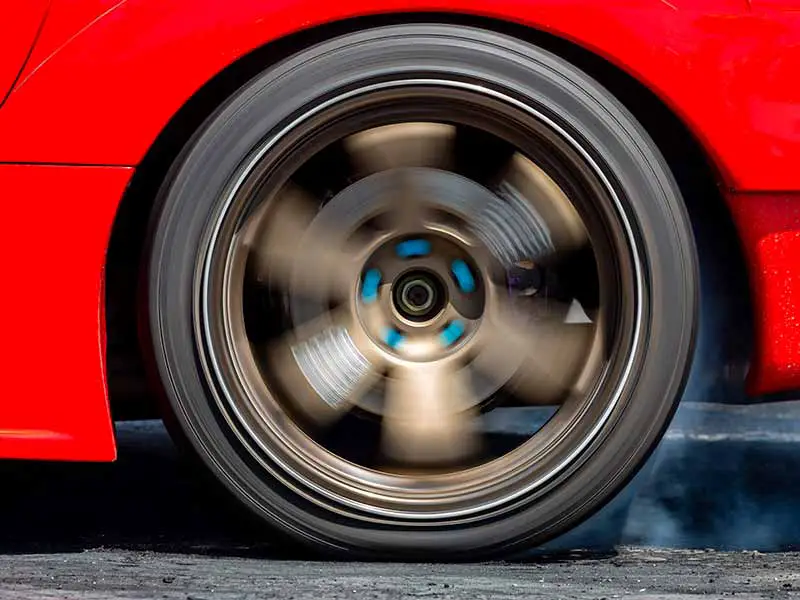 Tips For Selecting And Maintaining V Rated Tires
Now that you've learned about V rated tires and how they compare to other speed ratings, let's explore some tips for selecting and maintaining them. These guidelines will help you get the most out of your V rated tires and keep you safe on the road.
Checking Your Vehicle's Owner's Manual For Speed Rating Recommendations
Before purchasing new tires, always consult your vehicle's owner's manual for the recommended speed rating. Your vehicle's manufacturer has designed and tested your vehicle with specific tires in mind, so following their recommendations is crucial for safety and performance.
Understanding Tire Sidewall Markings
When looking at tires, you'll notice some markings on the sidewall. These markings provide essential information about the tire's specifications, including the speed rating. Here's an example of what you might see on a tire sidewall:
225/50R17 94V
In this example, the V at the end represents the tire's speed rating. By understanding these markings, you can ensure that you're purchasing the correct tire for your vehicle.
Importance of Maintaining Proper Tire Pressure And Regular Tire Inspections
To get the most out of your V rated tires and ensure safety, it's vital to maintain proper tire pressure and conduct regular tire inspections. Here are some maintenance tips:
Check tire pressure regularly: Use a tire pressure gauge to measure your tire pressure at least once a month. Make sure to do this when the tires are cold (haven't been driven for a few hours) for the most accurate reading. Follow the recommended tire pressure listed in your owner's manual or on the tire information placard in your vehicle.
Inspect tires for damage: Regularly examine your tires for any signs of damage, such as cuts, punctures, or bulges. If you notice any issues, have them checked by a professional immediately.
Rotate your tires: To ensure even tire wear and prolong the life of your tires, rotate them every 5,000 to 8,000 miles (8,000 to 13,000 km) or as recommended by your vehicle's manufacturer.
Balance and align: Have your tires balanced and aligned regularly to prevent uneven wear and ensure optimal handling.
By following these maintenance tips, you'll extend the life of your V rated tires and ensure a safe and enjoyable driving experience.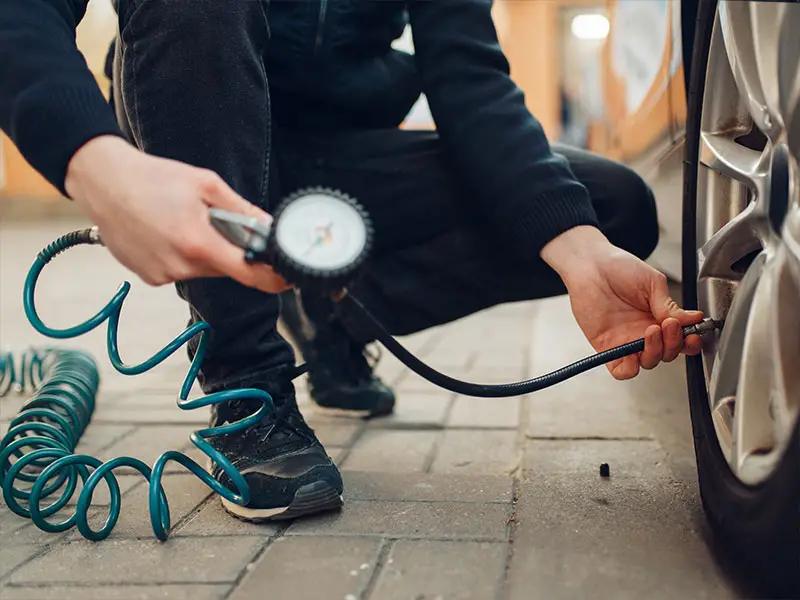 Safety Considerations With V Speed Rated Tires
Now that we've covered the ins and outs of V rated tires, it's time to discuss some important safety considerations. By keeping these points in mind, you can stay safe on the road and make the most of your V rated tires.
Risks Associated With Using Incorrect Speed Rated Tires
Using tires with a lower speed rating than what your vehicle's manufacturer recommends can be risky. Here are some potential consequences:
Decreased handling performance: Lower speed rated tires may not provide the grip, cornering, or braking capabilities your vehicle requires, which can lead to a less responsive and controlled driving experience.
Increased risk of tire failure: Driving at speeds higher than your tire's rated speed can cause the tire to overheat or become damaged, potentially leading to a blowout or other dangerous situations.
Always choose tires with the correct speed rating to ensure your vehicle performs as intended and to minimize the risk of tire-related accidents.
Speed Limits And How They Relate To Speed Ratings
While your V rated tires can handle speeds up to 149 mph (240 km/h), it's essential to follow the speed limits enforced in your area. Speed limits are in place for various reasons, such as road conditions, traffic, and pedestrian safety. Exceeding these limits can lead to dangerous situations and may also result in fines or other penalties.
Remember that speed ratings are a safety measure, not an invitation to drive at excessively high speeds. Drive responsibly and follow posted speed limits to ensure your safety and that of others on the road.
Importance Of Following Manufacturer's Guidelines For Tire Use
To maximize the safety and performance of your V rated tires, it's crucial to follow the guidelines provided by the tire and vehicle manufacturers. These guidelines include:
Tire pressure: Maintain the recommended tire pressure to ensure proper tire performance and prevent overheating.
Tire rotation: Rotate your tires regularly to promote even wear and extend their life.
Load capacity: Avoid overloading your vehicle, as this can put excessive stress on your tires and increase the risk of tire failure.
By adhering to these guidelines, you can enjoy the benefits of your V rated tires while staying safe on the road.
Remember, if you have any doubts about tire selection or maintenance, consult with a tire professional to ensure that you're making the best choices for your vehicle and driving needs.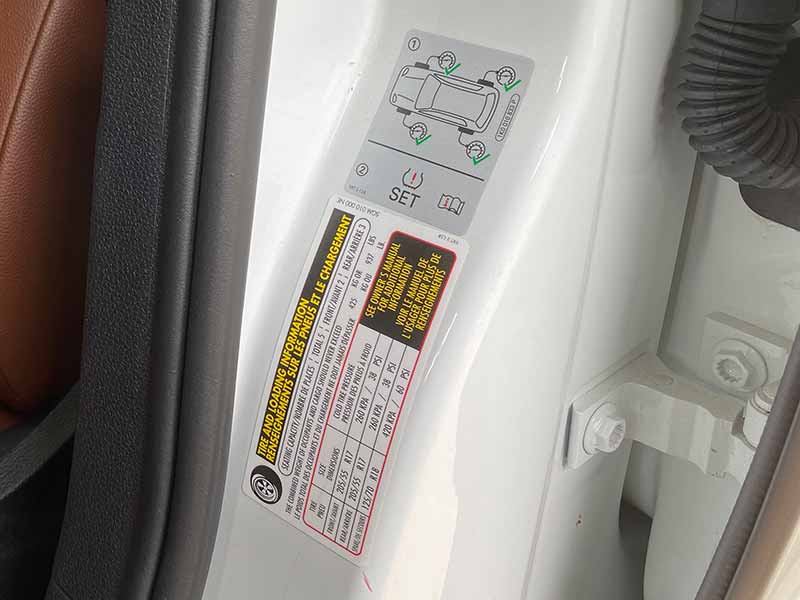 Resources
Below are some links you may find helpful when learning about tires
Final Thoughts
The key takeaway from this article is that V rated tires are designed to handle higher speeds and provide improved handling, grip, and braking capabilities, making them a popular choice for sports cars, performance sedans, and high-performance SUVs.
To leave you with a thought-provoking insight, consider this quotation from automotive pioneer Henry Ford: "Auto racing began five minutes after the second car was built." This quote highlights the inherent human desire for speed and performance, but it also serves as a reminder that safety should never be compromised in the pursuit of speed.
By understanding and selecting the appropriate tire speed rating for your vehicle, you can achieve a perfect balance of safety, performance, and enjoyment on the road.
Good luck and happy motoring.